The 20th Anniversary Perl mongers Shirt
20 years ago this week, we invented Perl mongers. I've revived the original Perl mongers t-shirt for the occasion, with a tweak to denote the years. It's available only through the Kickstarter and I won't produce it again.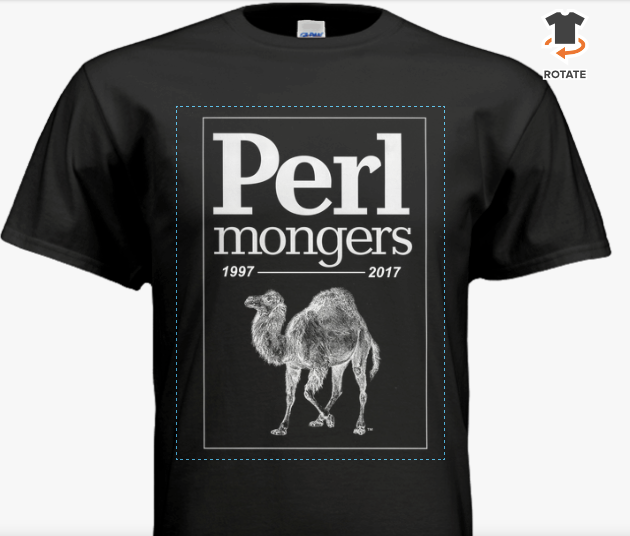 When the moon blocks out the sun in the upcoming sign of the universe, the Kickstarter will end. I don't think the two are related. We certainly didn't plan for the 20th anniversary to coincide with totality.