Buftabline – forget Vim tabs, now you can have buffer tabs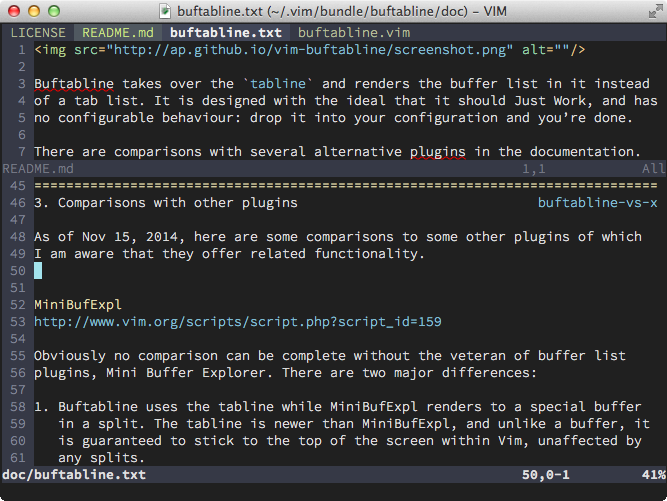 I just released Buftabline, a Vim plugin that takes over the tabline and renders the buffer list in it instead of a tab list. It is designed with the ideal that it should Just Work, and has no configurable behaviour: drop it into your configuration and you're done.
There are comparisons with several alternative plugins in the README, as well as an explanation of why you probably want this rather than using Vim's built-in tabs.