Polish Perl Workshop 2014 - the schedule - 17-18th of May
Hi there!
I have the pleasure of inviting you for the second Polish Perl Workshop which is held on 17th and 18th of May.
The schedule
Here is the schedule, as you can see, very interesting talks are coming!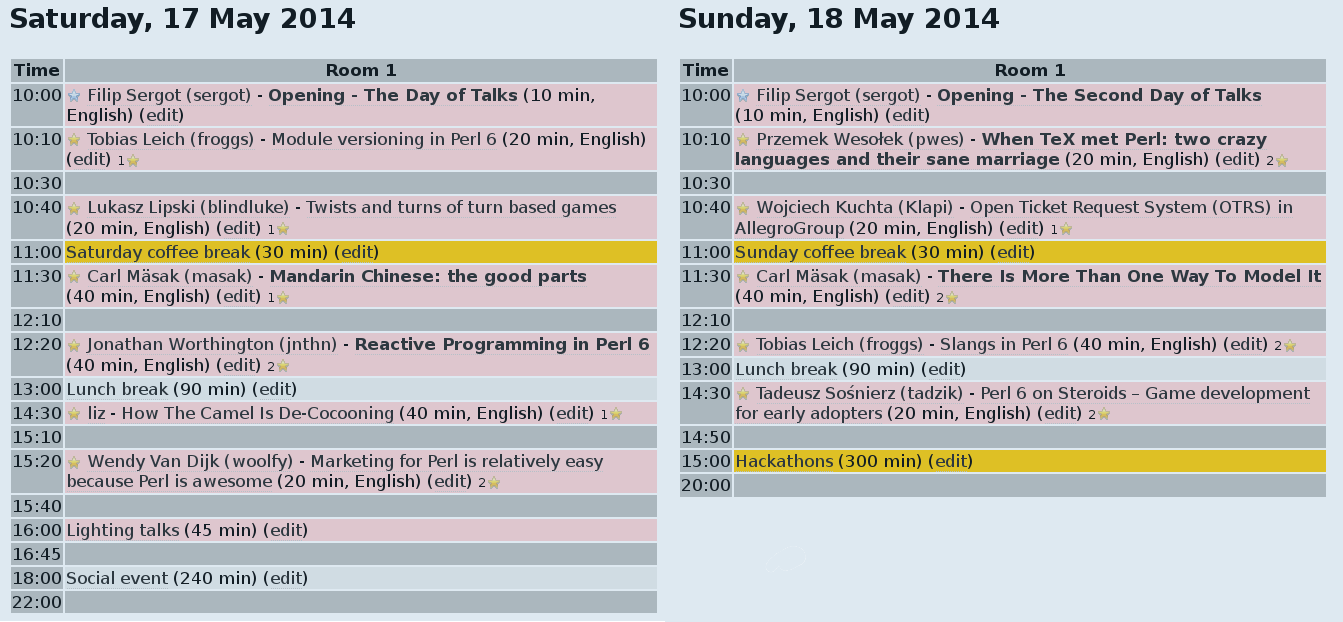 Are you interested in participating?
Great! Just register, we'll be waiting for you! :)
And we'd have some nice gadgets for you!
Hopefully, see you in Poznan!
sergot