Perl and the Operating System at the London Perl Workshop, 25th of November
One of the strengths of both Perl -- and our talk schedule -- is a diversity of ideas. We see this in the rich depth of Perl libraries on the CPAN, in the large variety of places Perl is deployed, and in the many ways people use Perl to make their lives easier.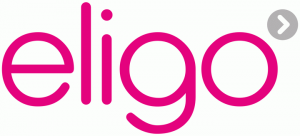 This summary is brought to you by our Platinum Sponsor: Eligo. Eligo are a niche recruitment agency with a team of dedicated Perl Consultants, who specialise in and have experience in recruiting Perl Specialists across a wide range of sectors and roles in the UK and beyond.
Perl and the Operating System
Lacey Powers -- better known as Perl's resident Postgres badass -- gives us a tour of "Debian Tips and Tricks", showing us that Debian is a fantastic platform for running your applications, Perl or otherwise, on. The talk will cover some of her favorite tips and tricks to make your life using and administering Debian easier. Debian goodies, unattended upgrades, molly guard, useful non-Debian project repositories, and many others will be covered.
We'll hear about "Packing Perl applications for Windows with Win32::Packer" from Madrid.pm's Salvador Fandiño. Win32::Packer is a new module for packing Perl applications with all their dependencies for Windows as standard MSI installers or portable ZIP archives, and Salvador will introduce the module, make a demo showing how to use it and provide a shallow overview of its internals.
The illustrious Leon Timmermans joins us from Amsterdam to teach us "Lessons learned from using Dist::Zilla". Dist::Zilla is a CPAN authoring tool which makes the build and release cycle much easier. It is a powerful framework, and has a rich collection of plugins available, but all that complexity means it's not always obvious what the right thing to do is, especially for beginners. In the talk, he'll share some of the lessons he's learned, and give some tips for how to make your life easier with Dist::Zilla.
About Eligo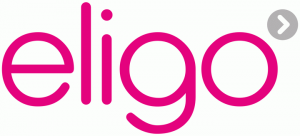 Eligo are a niche boutique recruitment consultancy with a team of dedicated Perl Consultants. We live and breathe our markets. In fact we like to think we are as passionate about the sector as those who work within it. If you want proof of it stop by and meet Rick Deller one of our Senior Perl Consultants.
Because we understand the market shifts, history and challenges, we are able to provide honest and accurate insight into the market in terms of new entrants to the market, company growth, new products, opportunities, candidate availability, salary surveys, industry standards, competitor information etc.
We are able to find you the right person and/or job whether you are looking for-Permanent, Temporary and Fixed Term Contracts. We specialise in and have experience in recruiting Perl Specialists across a wide range of sectors and roles typically including Junior and Senior Developers, Lead Developers, DevOps, Development Managers and Heads of IT.
Whether you are looking for a role or a candidate in the UK, Europe or US, we can help. Please come to see us at the workshop or get in touch before on 020 8944 4187, Rick@eligo.co.uk, on Twitter via @PerlRick, Eligo technical. Connect with Rick on LinkedIn(http://uk.linkedin.com/pub/rick-deller/24/7a6/7a4).