London Perl Workshop 2019 - Report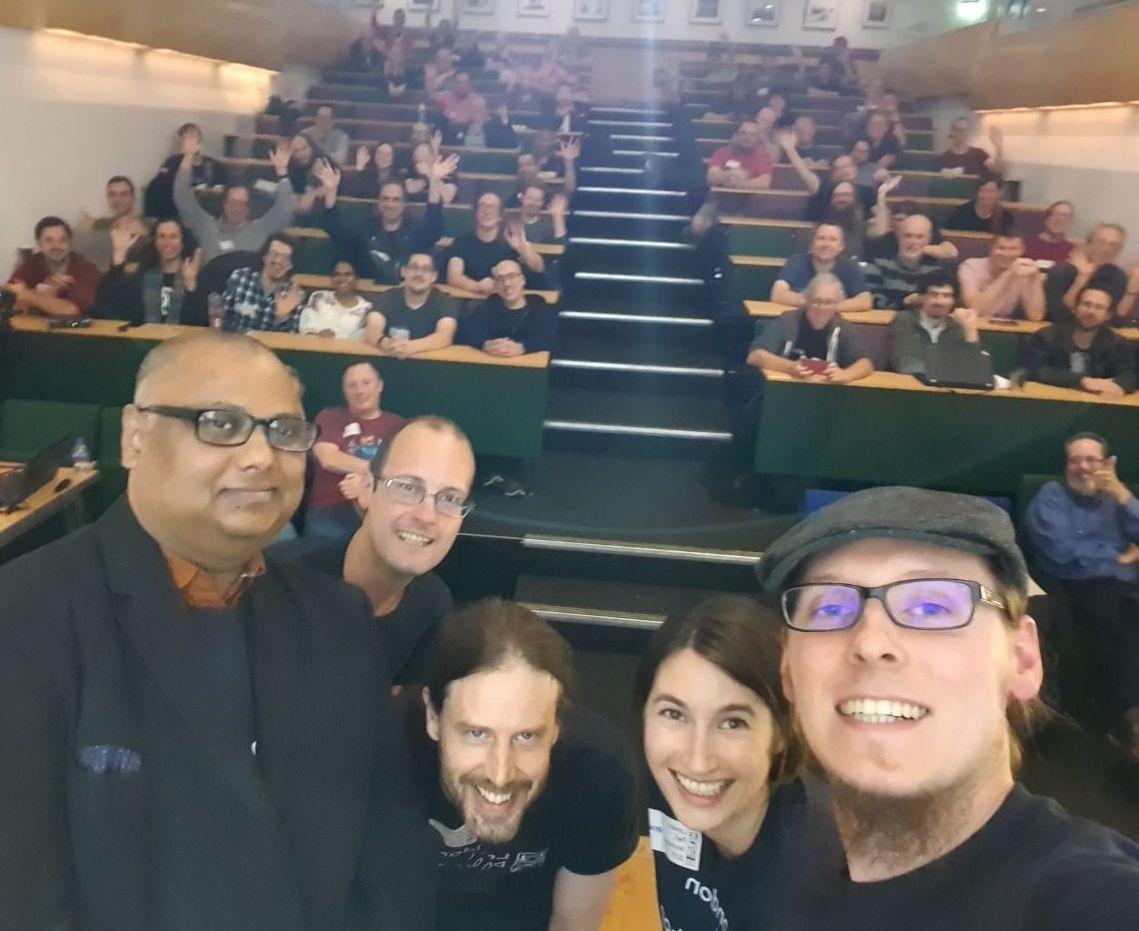 DISCLAIMER: All photos courtesy to the official twitter handle of London Perl Workshop.
As you know, LPW2019 just happened last Saturday 19th Oct 2019. It was my second year as a member of LPW Organizing team. Although I was the least active members in the team as compared to others. On the day, I arrived the venue around 8:10 am and saw Katherine, Tom and Lee unloading event materials from the cab. I joined the team and gave helping hands. I was managing the registration desk along with Katherine. People sarted arriving about 8:30 am. It was always great to see so many friends.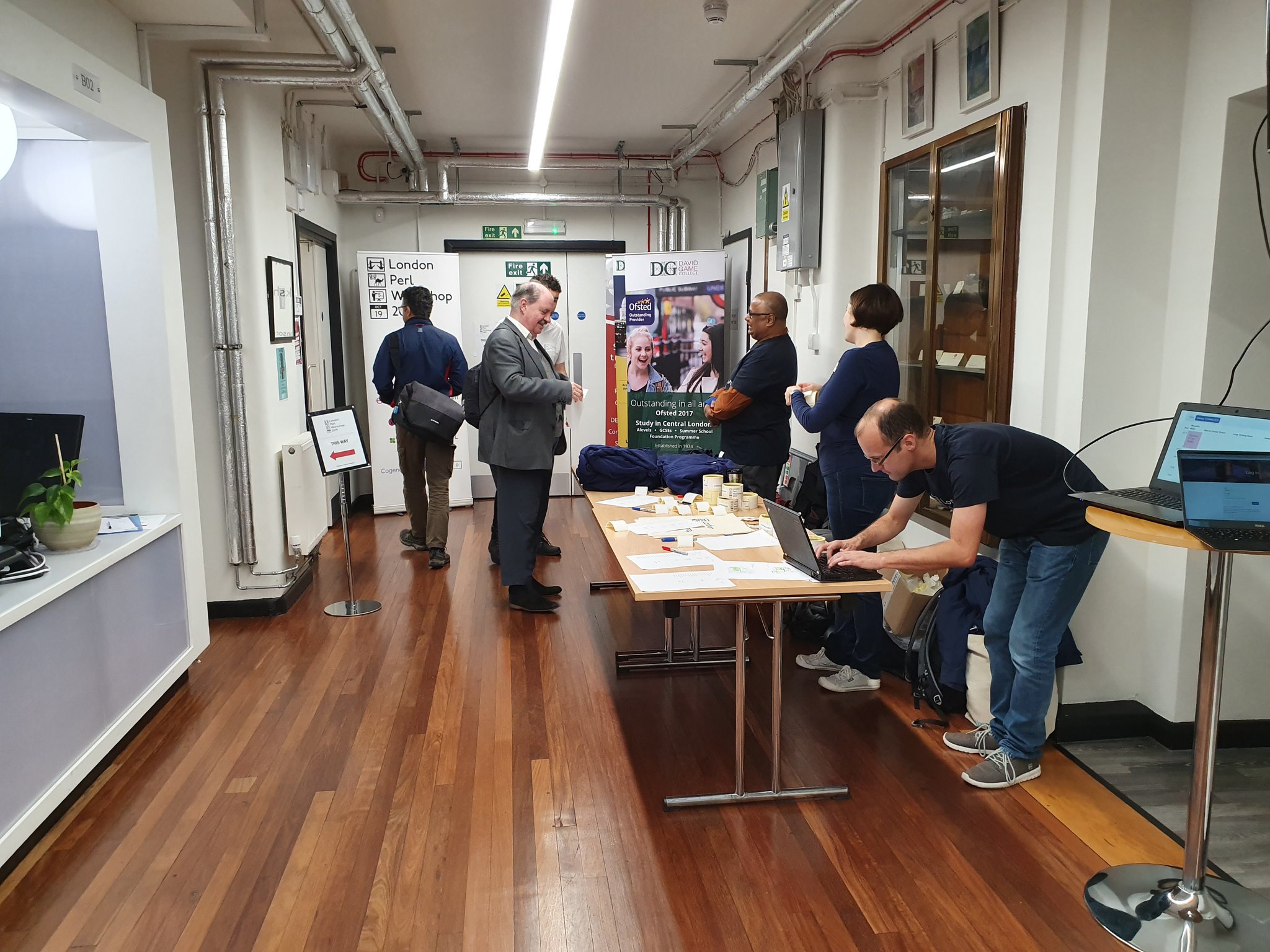 After the introduction by Julien, which I missed it while helping with the registration, I went to see Dave Cross talk "Measuring the Quality of your Perl Code". I have been looking forward to this for so long. It was great just like any other talks by him. I got few ideas from his talk which I would explore soon. Dave's talk was the longest talk of the event i.e. 50 minutes. Rest of the talks was only 20 minutes long.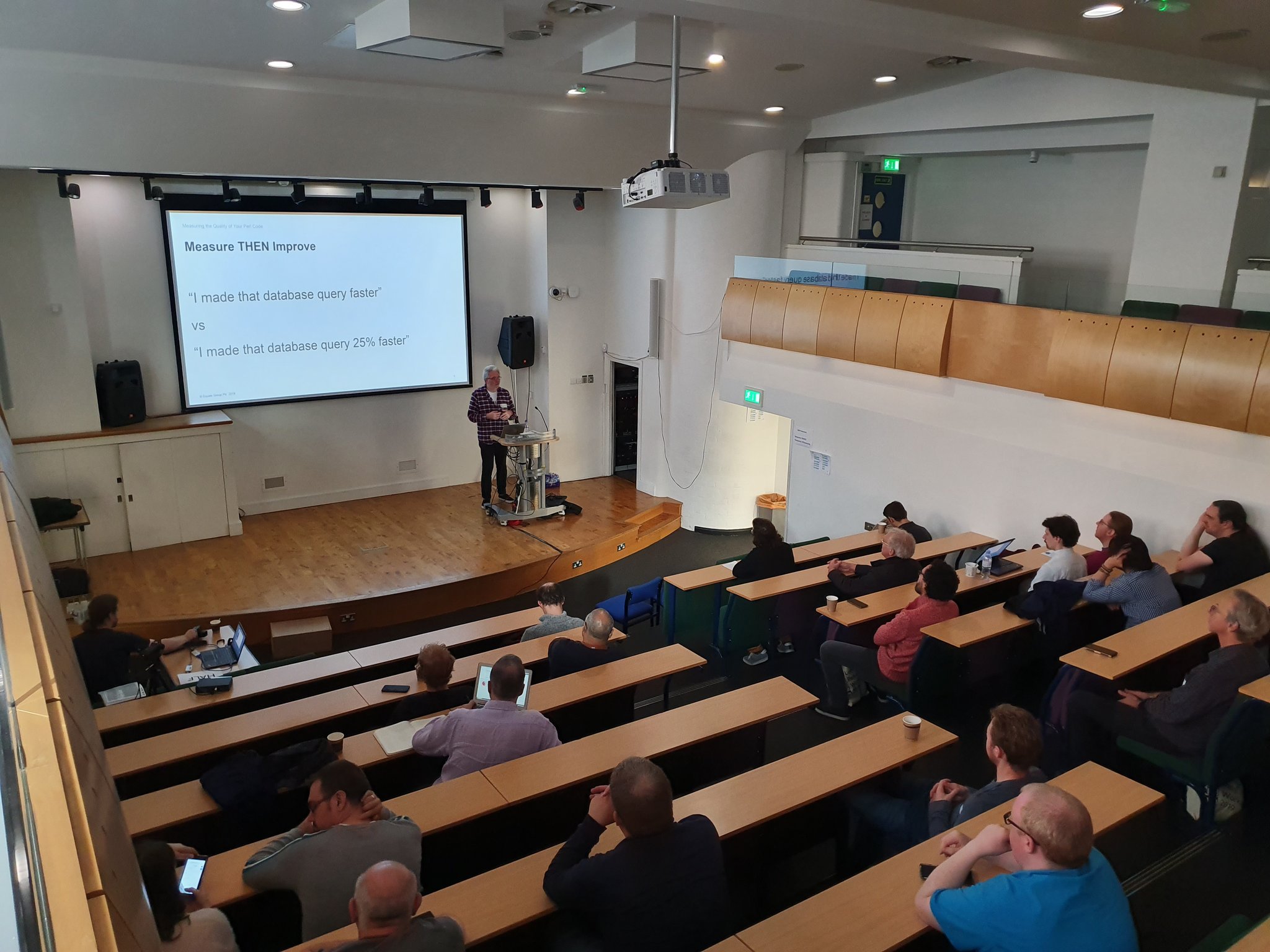 This year, for a change, I was giving 2 talks, all credit goes to Katherine. At one point, I even decided not to give any talk at all as I found myself too busy with Perl Weekly Challenge to prepare for my talks. Thanks to Katherine, I decided to give it a shot. I was working on my slides the night before. I even shared the update on my Twitter handle.
Slides for Perl6 was completed first.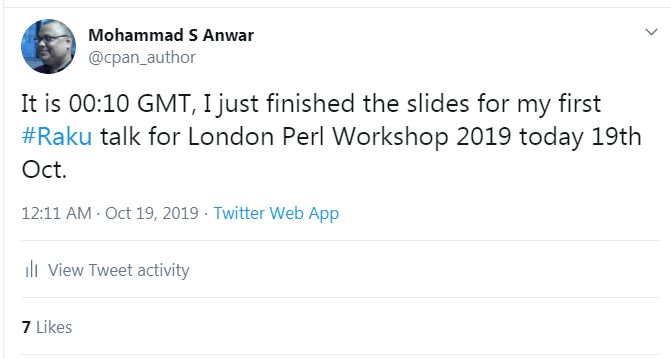 Followed by Perl Weekly Challenge talk slides.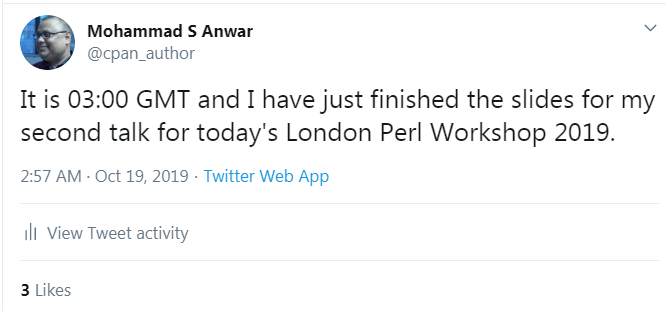 This year event was also very special for one more reason as I was giving my first Perl6/Raku talk ever. Thanks to all the encouragement by the Perl6 community, I was confident to give my first talk on Perl6/Raku. The other talk of the event was about "Perl Weekly Challenge".
My Perl6 talk was in the first half, as I went to the lecture room well before the time just to make sure everything is all setup. I noticed people started filling the room, I must say it was more than what I expected. Above all, Scimon Proctor was sitting in the front row. I met Daniel Mita, one of the members of Team PWC, in the audience. Talking about Perl6 in front of Scimon Proctor wasn't easy. I didn't want to make fun of myself. Luckily it all went smoothly without any issues. Inf act I finished my talk on the dot i.e. 20 minutes. Post lunch, couple of people came to me and said the talk was very well paced and informative. I feel confident now to give more Raku talk in future.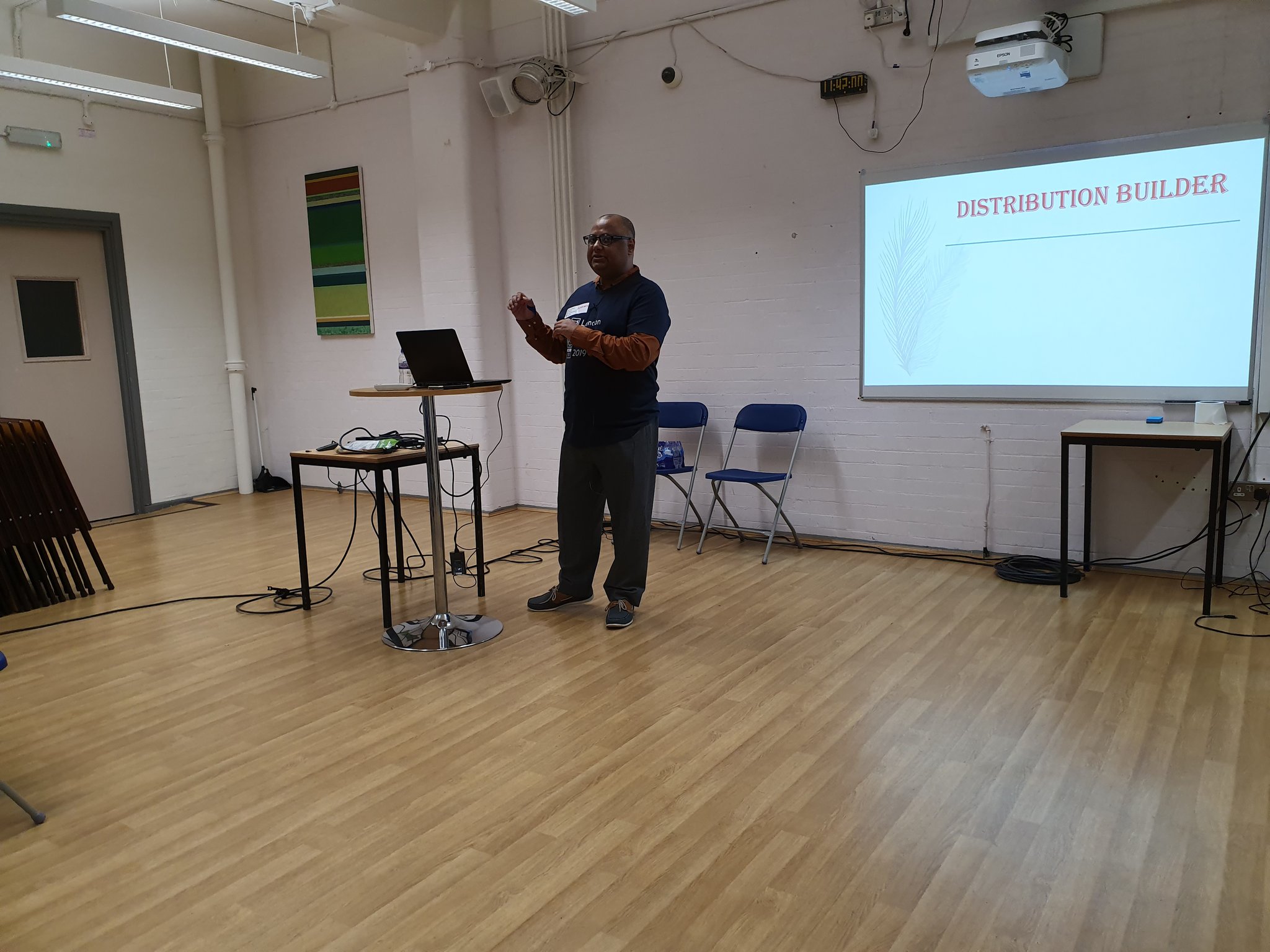 During the lunch break, I met Neil Bowers. It was great to have quick conversation with him as always. Post lunch, I had my second talk on "Perl Weekly Challenge". I was hoping to have houseful. Luckily I had Dave Cross and Neil Bowers in the audience. It always give me confidence when I see known faces in the audience. I missed Barbie so much this time as he would always attend my talk.I must say, the audience was very active and lively. I finished the talk again on time. I am getting better with my time management.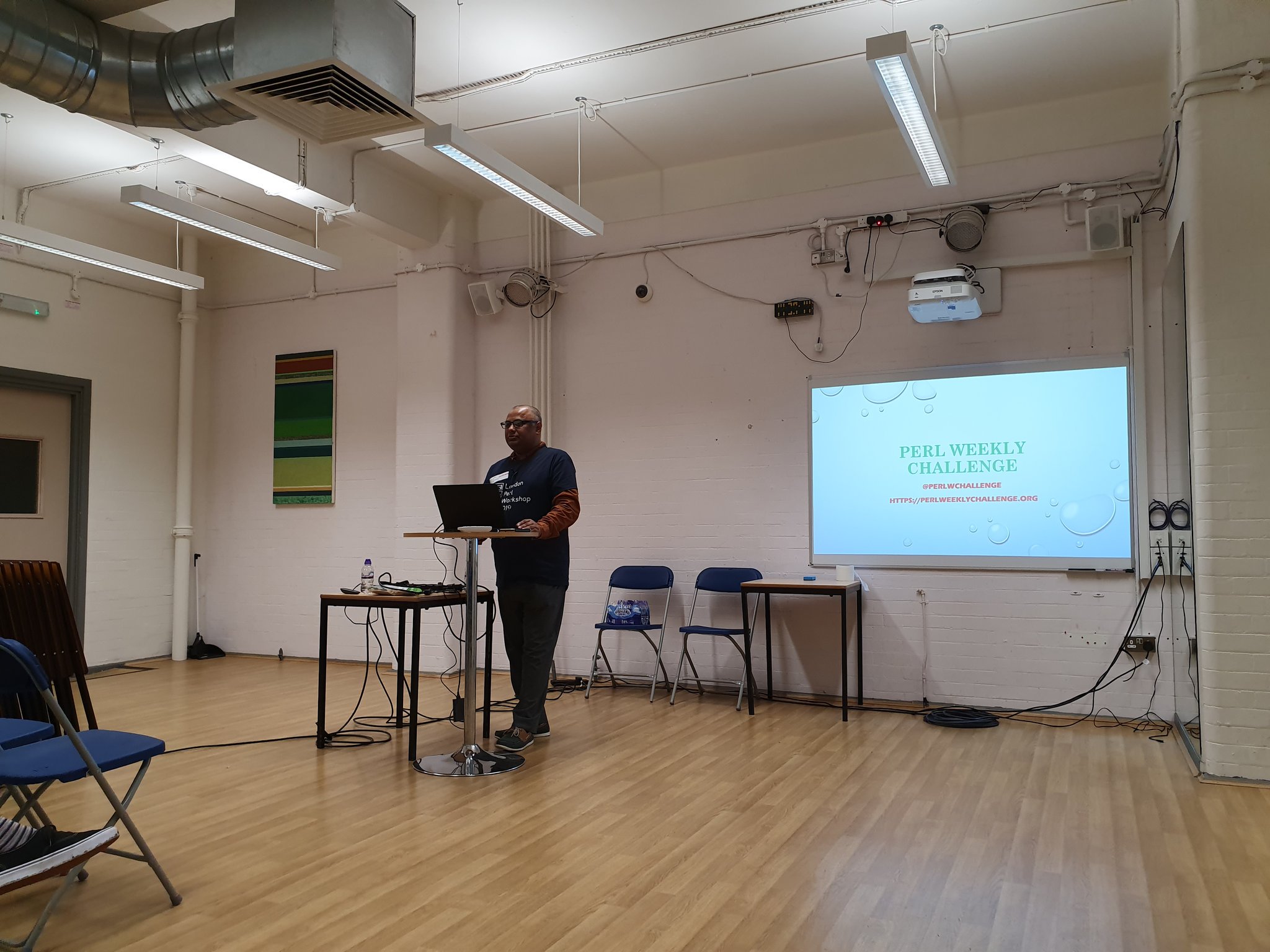 In between the talks, I was manning the registration desk. Rick was always there to give me company. I also met Lance Wick, who was taking interviews for Perlcast, podcast for Perl community. I got to meet many more members of the Perl community. Having said that, I missed Liz and Wendy so much. I have been to so many events in the past, I would always find them every time. To me, they are the "Heart & Soul" of any event. I hope to meet them at the next European Perl Conference in Amsterdam.
It was time now for the Lightning Talks, we all gathered in the big hall. This time around, we didn't have plenty of lightning talks but enough to keep us entertaining. During the day, I had so many people who liked the new venue and the arrangements. Cake served during the tea break in the afternoon was also the talking point.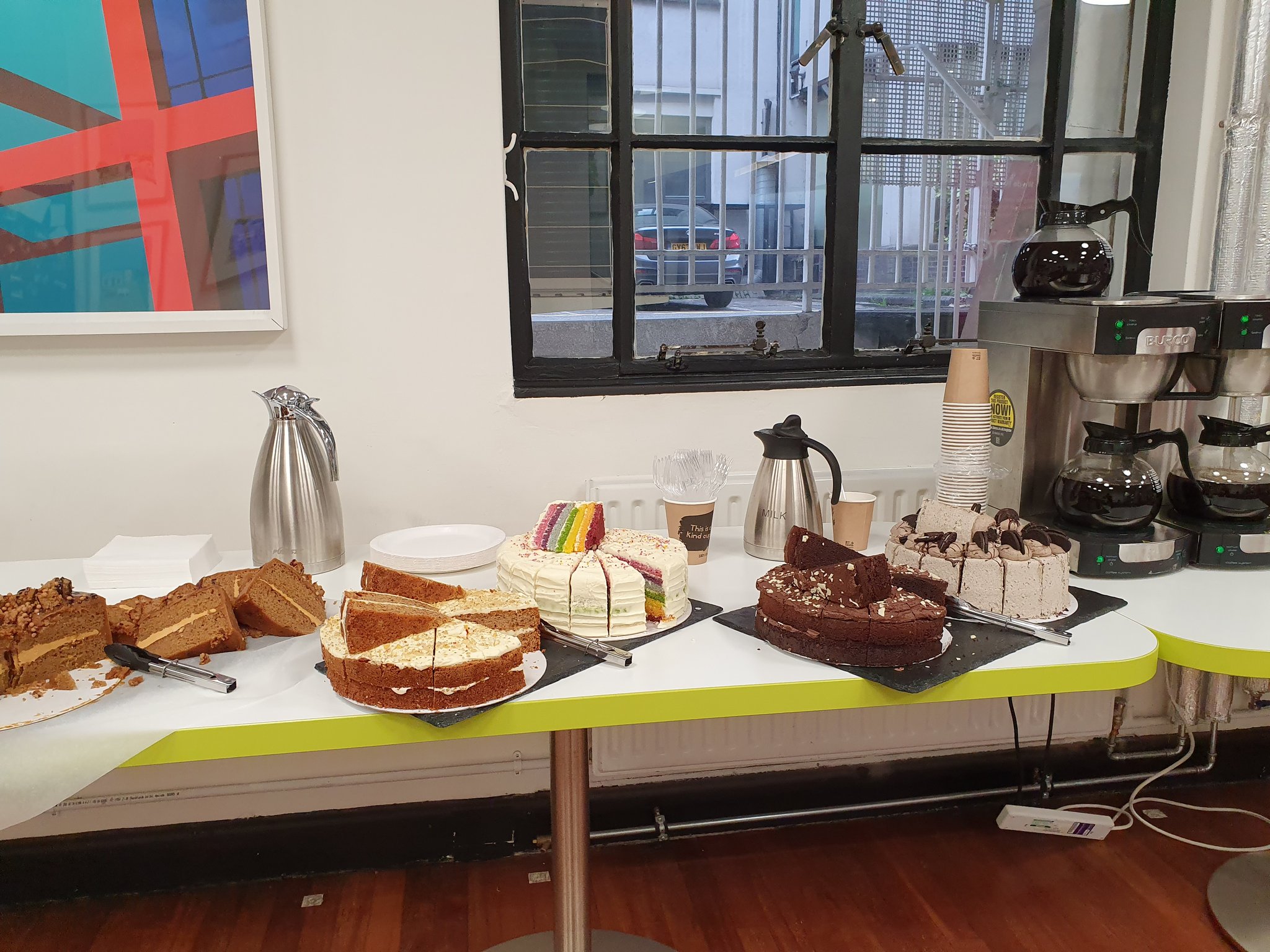 I had such a wonderful time, spending quality time with fellow organizers Lee, Julien, Tom, Rick and Katherine was always special and close to my heart.
Finally it was time for me to make a move. Kids were already waiting for me.