New coding style?
Some of my cPanel colleagues came up with a new coding style. They are standing.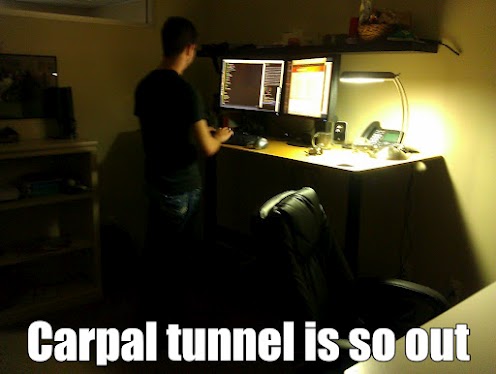 First it was Phil King standing in his office, after first attempts with a big ball failed and his back still hurts sometimes. Now Nick Jackson (on the picture) joined him, and others announced to follow.
This desk is called geek desk and has a motor and remote control attached.