The Conference T-Shirts
The T-Shirts have finally arrived. Weirdly, some of them are longsleeved, which we didn't order. But there's no time to send them back. Maybe you can wear them in winter.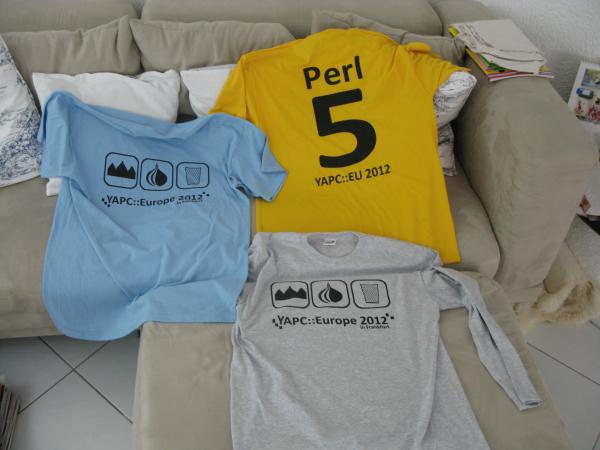 We chose to go for two colors for attendees this year, blue and grey. I hope you like them. The bright yellow ones are for the organizers, so they stick out.