YAPC::Europe 2013 in Kiev. Week minus 25. A Ceasefire
Don't like a conference T-shirt that the organisers insist on? Choose your own!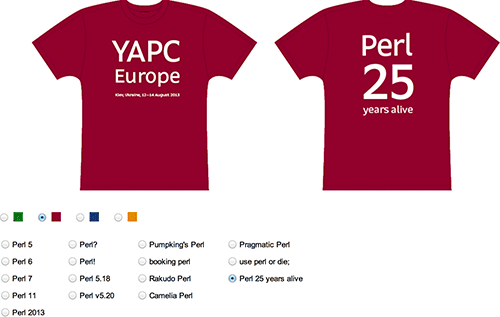 More nice news in this week's conference newsletter.
N. B. We have just passed the first half of the year-long preparation to the conference. Wish us a success!