A map of the CPAN Ecosystem
I'm making a map of the CPAN Ecosystem for Programming Perl: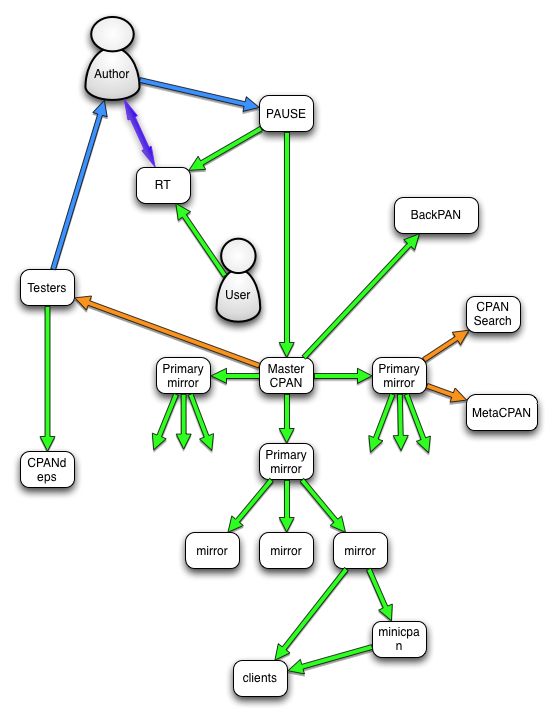 It's just something I threw together so the O'Reilly people could make a nice looking diagram. I'm a bit fuzzy on some of the services pulling either from the CPAN master, a mirror, or something else.
I left a lot out; I only have a page so large and I don't cover other things in the CPAN chapter.