Using Plack to "Like" a Module on Facebook
We've made a couple of fun changes to cpan-mangler. First off, you can now "like" modules on Facebook:

Now, up and downvoting of modules would be a lot more useful, but this can be fun (and confusing for your friends):

Secondly, Lee Aylward added support for HTML::Highlighter: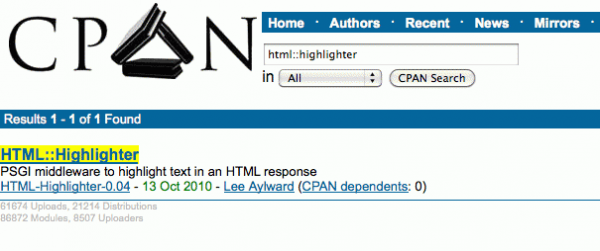 Thirdly, we've added a tweaked version of Jesse Thompson's CPAN Dependents Greasemonkey script.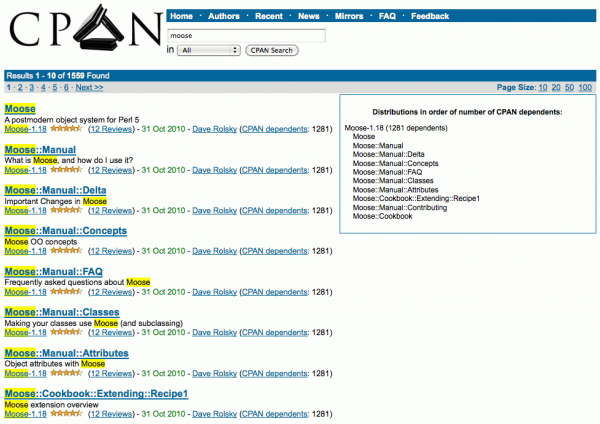 If you've already got cpan-mangler installed, a "git pull" should get you going (you'll likely need to install some additional modules). If you haven't, you can clone the repo and get yourself started in just a couple of minutes. Have fun with it!