Improving coverage with metacpan
I've been reviewing the coverage of the tests of modules using metacpan.org.
It is pretty handy for finding stuff which is not tested.
I tried it on this module:
https://metacpan.org/release/Directory-Diff
I noticed that a lot of the code had no tests, and there were also some completely unused subroutines.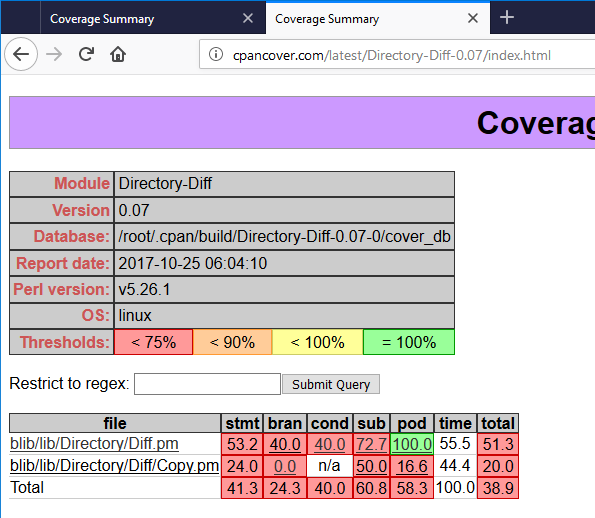 I removed some of the unused subroutines and wrote some tests for the remaining things, and was able to improve the coverage: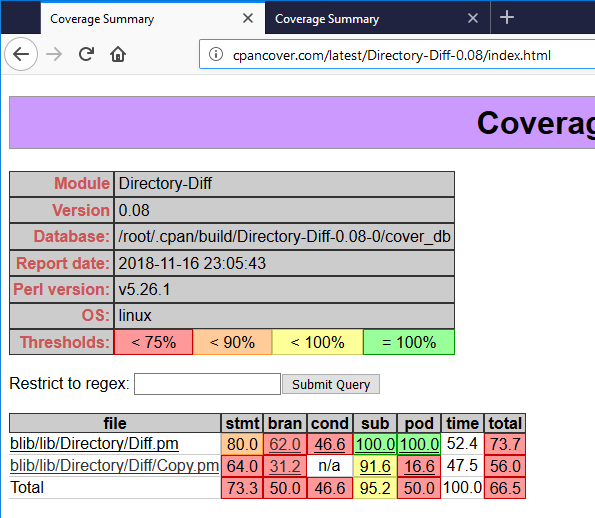 This seems quite handy.