Mark Fowler, "Perl Advent Calendar Redux"
For the October 9 gathering of Boston Perl Mongers we'll be hosted by MaxMind in Waltham, instead of our usual MIT location. Our speaker will be Mark Fowler.
(Boston.PM is happy to accept this offer of hosting from MaxMind, and would welcome hosting offers from other organizations in Eastern MA. It gives those who live further West or otherwise are unable/unwilling to travel to the city a chance to attend.
We're also looking for presenters. You don't have to travel to Boston. Remote presenters welcome. Have a module you want to promote, or a conference talk you'd like to "beta test" or give again, see our presenter's guide.)
About the talk:
A resource for beginners and advanced Perl users alike, the Perl Advent calendar features humorous stories featuring Santa's Elves and the fun they have with Perl. This talk will talk about all the exciting things that occurred in last year's calendar. Somewhat akin to twenty four two minute lighting talks, it'll expose you to a wide range of topics.
(Boston.pm's Jerrad Pierce was the first Perl Advent interregnum editor after Mark's inaugural stint. We've not been involved in the 2nd interregnum or the Restoration, so it will be very good to hear this!)

Location details:
14 Spring St, Waltham, MA 02451
Free parking across the street.
It's accessible from the Express Bus / Bus network and short walk from Commuter Rail (transit map), or you can carpool with Bill if coming from the city!

General meeting info:
Tech Meetings are held on the 2nd Tuesday of every month.
Talk begins at 7:30.
RSVP for count encouraged but not required, to bill.n1vux@gmail.com or Boston-PM list, by 4pm Tuesday.
About the Speaker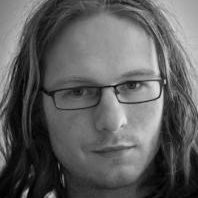 Mark Fowler is a manager with experience in running teams developing, maintaining, and improving innovative internet based technologies, currently working for MaxMind, an industry-leading provider of IP intelligence and online fraud detection tools.. He has a strong background in programming and development, speaking at conferences, and writing technical articles. Author/maintainer of 32 modules on CPAN.



About Boston Perl Mongers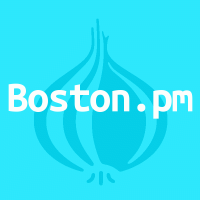 Boston.pm is the Boston chapter of the international Perl Mongers collection of Perl user groups, founded in 1998. The group welcomes anyone to join our mailing list and attend our meetings. We also sometimes hang out in our IRC Room.