Monitorix 3.11.0 released
Another great Perl software that I find very useful is Monitorix.
Monitorix is FOSS lightweight system monitoring designed to monitor as many services and system resources as possible.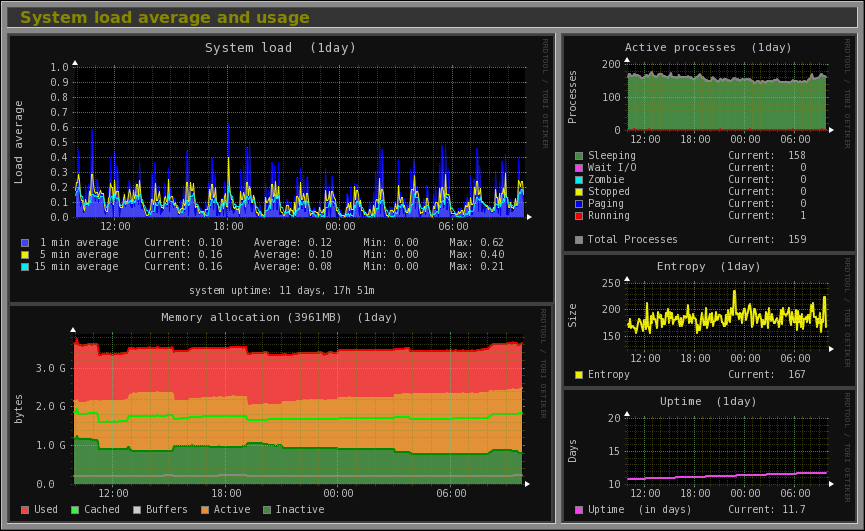 The tl;dr is that it works really well for monitoring stand alone machines- which is what I used it for. It's tracks all sorts of metrics with minimal configuration by me, and with packages for most distros its trivial to install and update.
Version 3.11.0 was released in March with new features and fixes.
Try it for yourself at Monitorix.org and at Github