Convos - A multiuser chat application.
From the blurb:
Convos is the simplest way to use IRC. It is always online, and accessible to your web browser, both on desktop and mobile. Run it on your home server, or cloud service easily. It can be deployed to Docker-based cloud services, or you can just run it as a normal Mojolicious application.
Check it out at: https://convos.by/ or on Github.
The UI style is familiar to users of popular "Team Communication" platforms.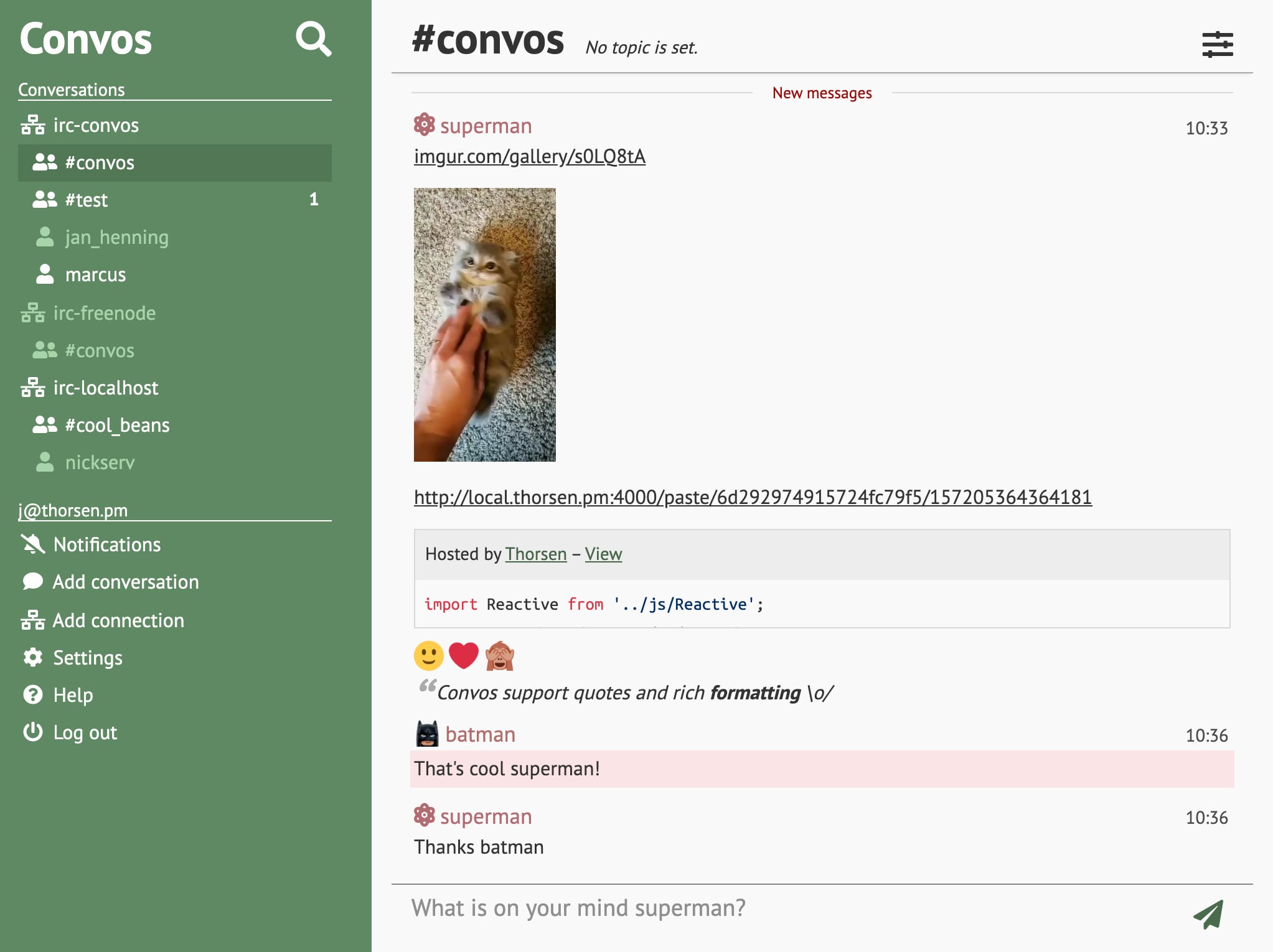 There is an online demo running at demo.convos.by. Register with your email address and try it out. There should be someone lurking in the #test channel.