Welcome to Perl Node Interface

You can download last version from sourceforge. If you are on Windows you need Strawberry Perl, just unzip it and click on pni.exe ... if you are on Linux launch the pniguitk script ( but you will need Tk installed ).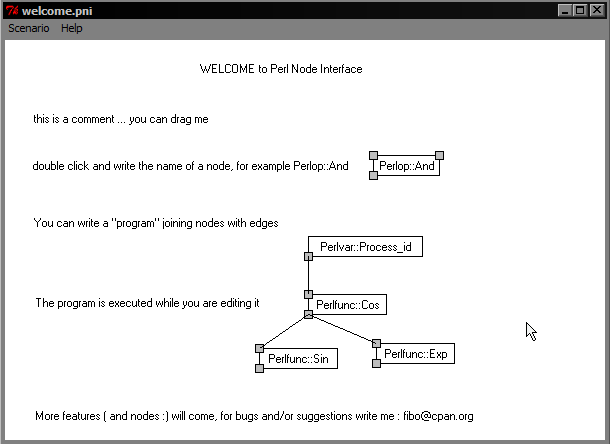 Every feedback is welcome !