Your Perl-driven cyborgs can soon recognize objects
I've made some progress in getting ccv to compile under Windows. Now I can start with opening up the API and writing some XS for it. Soon, the below image can be created completely from within Perl instead of using a shell call out to the executable to find "interesting" points in the object and the scene and match them together.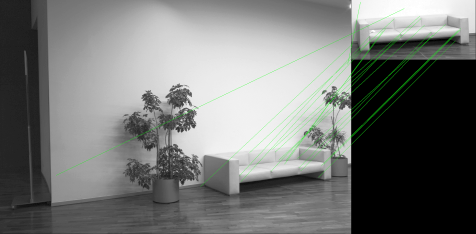 The SIFT algorithm seems to be quite a useful tool to do feature recognition without any prior training. I hope to (ab)use this to recognize objects and how they move around in movies. Also, I imagine this can be used to automatically stitch images together.