Top 15 Achievements in the year 2018

1) German Perl Workshop 2018
For the first time ever, I attended any Perl Workshop other than London Perl Workshop. I submitted 2 talks for the event and they both were accepted. I attended 2 days of the 3-days event and met so many great personality in one place. I made many friends for life. It would be unfair to name them here. They know who I am talking about.

2) Perl Weekly Newsletter
I joined the elite panel of co-editors of The Perl Weekly newsletter. I am proud to edit 17 editions in the year 2018.

3) Completed 1 year of daily uploads to CPAN.
Although I have done it earlier and went on to go over 1000+ days non-stop, still crossing 1 year mark was a big achievement after re-starting from zero due to the break in continuity, I blame on my holiday trip to India.

4) Perl.com
For the first time ever, I wrote an article for perl.com to prepare for my talk at the next Perl Conference in Glasgow. Thanks to Chief Editor David Farrell.

5) The Perl Conference in Glasgow
It was my first ever European Perl Conference. I attended 1 day of the 3-days event and gave a talk on "How to become a CPAN contributor?". I hope to attend many more in future.

6) Met Larry Wall, the creator of Perl
For the first time, I met Larry Wall personally at The Perl Conference in Glasgow. I even got his autograph and stamp on the specially design postcard.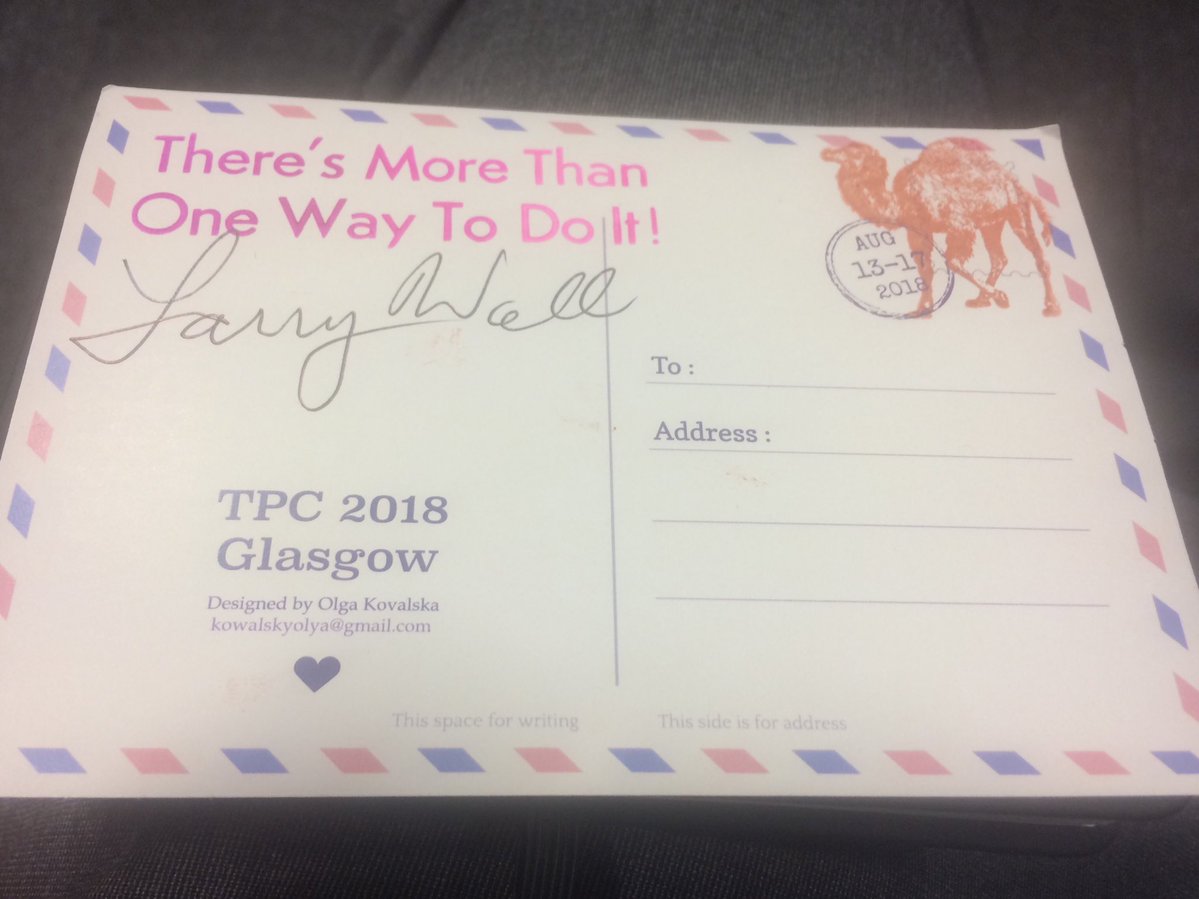 7) Perlcast Rebirth

I joined hand with Lance Wicks in the rebirth of Perlcast. We even recorded our first interview with Neil Bowers. Many more to come soon. All credit goes to Lance Wicks.

8) Submitted over 1450+ Pull Request
I started this journey early 2015 with the start of CPAN Pull Request Challenge by Neil Bowers. I wanted to do more than just couple of PR a month.

9) Hacktoberfest Challenge
This was my fourth successive attempt. I broke my previous record of submitting Pull Request. This year I submitted on average 5 Pull Request every day in the month of October instead of only 5 Pull Request in the entire month as required.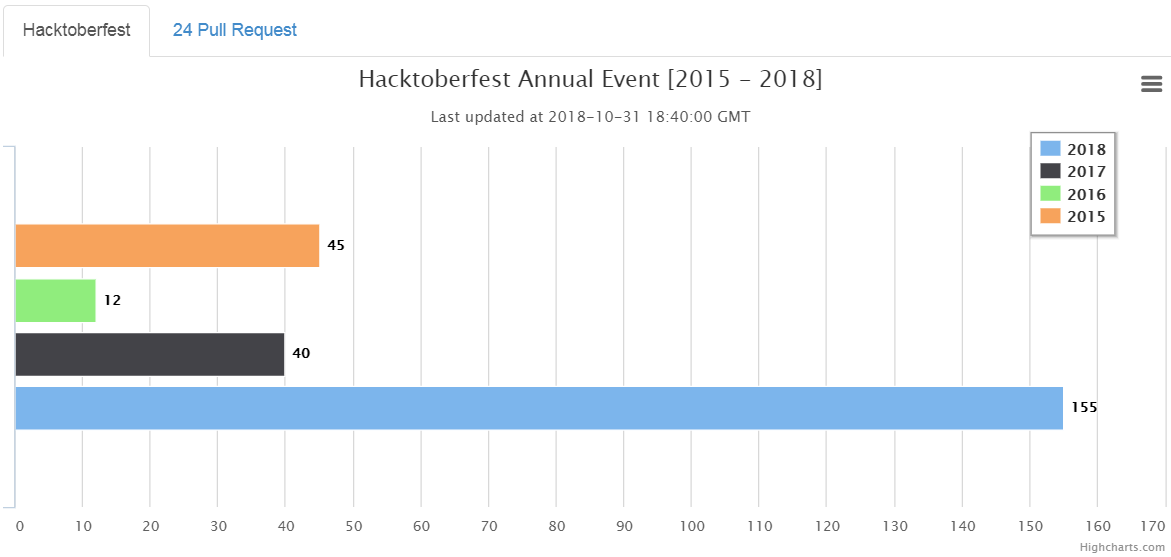 10) London Perl Workshop
This year LPW event was a very special event for me as I formally joined the LPW Organisers and helped the team. I also gave a talk on "The power of mentoring". Also for the first time, I even attempted to give a lightning talk. It was a great experience.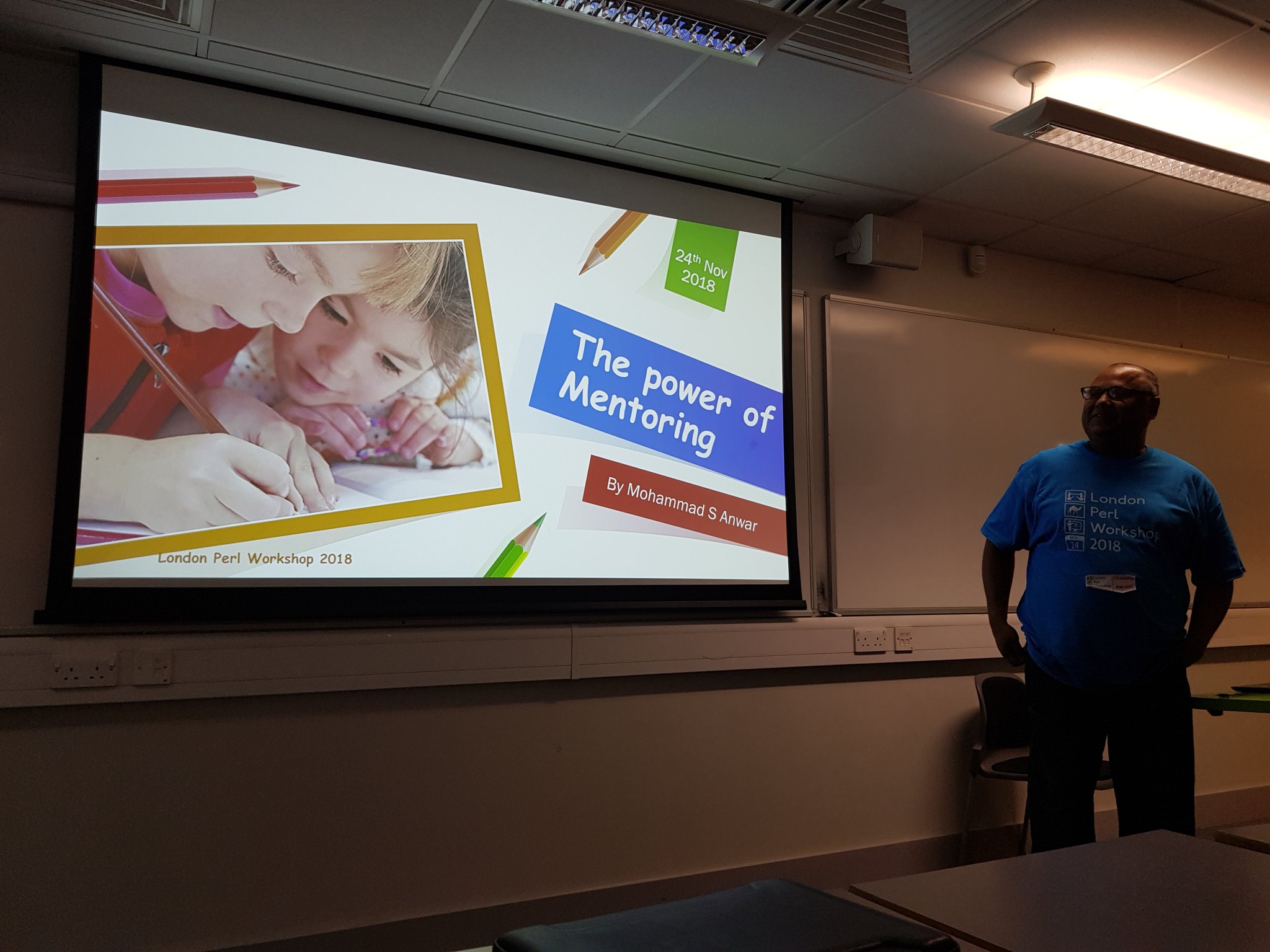 11) 24 Pull Request Challenge
This was my fourth successive attempt. I went pass my previous best tally of 66 PR in the year 2016. Not only that, with the support of Perl Community, I submitted 125 Pull Requests in the first 24 days of December, which averages more than 5 PR per day.




12) Perl Advent Calendar 2018
For the first time ever, I contributed to any Advent Calendar and not only one article but encouraged by Mark Fowler, I submitted 3 articles for my own distributions Text::CSV::Pivot, Test::Excel and Method::ParamValidator.

13) Dancer Advent Calendar 2018
Thanks to Jason A. Crome, I even contributed to Dancer Advent Calendar for the first time about one of the Dancer2 plugin I have worked on recently i.e Dancer2::Plugin::Paginator.

14) CPAN Pull Request Challenge
What a nice way to end the year on a happy note, successfully completed the CPAN Pull Request Challenge after joining in the year 2015. Thanks Neil Bowers for the support.

15) Longest period of submitting 1 PR per day
Since Oct 2017, I have submitted on average 1 PR every day in a month.