Monthly Report - May

It was the month of Ramadan (Fasting) for us. As always, I was low in energy through out the month. Having said that "Perl Weekly Challenge" kept me going. However there was one low point when my daily CPAN game got discontinued after 621 days of daily CPAN upload. This time, it wasn't my fault. PAUSE site was down for some maintenance work. By the time it came back, it was too late. I really had to motivate myself hard to start again. I must say it wasn't easy to convince myself to start the journey again. I would like to thank everyone for the moral support. As of today, I have done 27 days of daily CPAN upload. With all these happenings, my other pet project "London Hack Day" is being delayed further.
Let's take a quick look through last month main activities.
Pull Request
Git Commits
Perl Weekly Challenge
Pull Request Club
Perl Blog
PerlWeekly Newsletter
Adopt CPAN Module
Pull Request
64 Pull Requests submitted in the month of May. With this I have now completed 50+ Pull Request every month so far in the year 2019, one of my new year resolutions.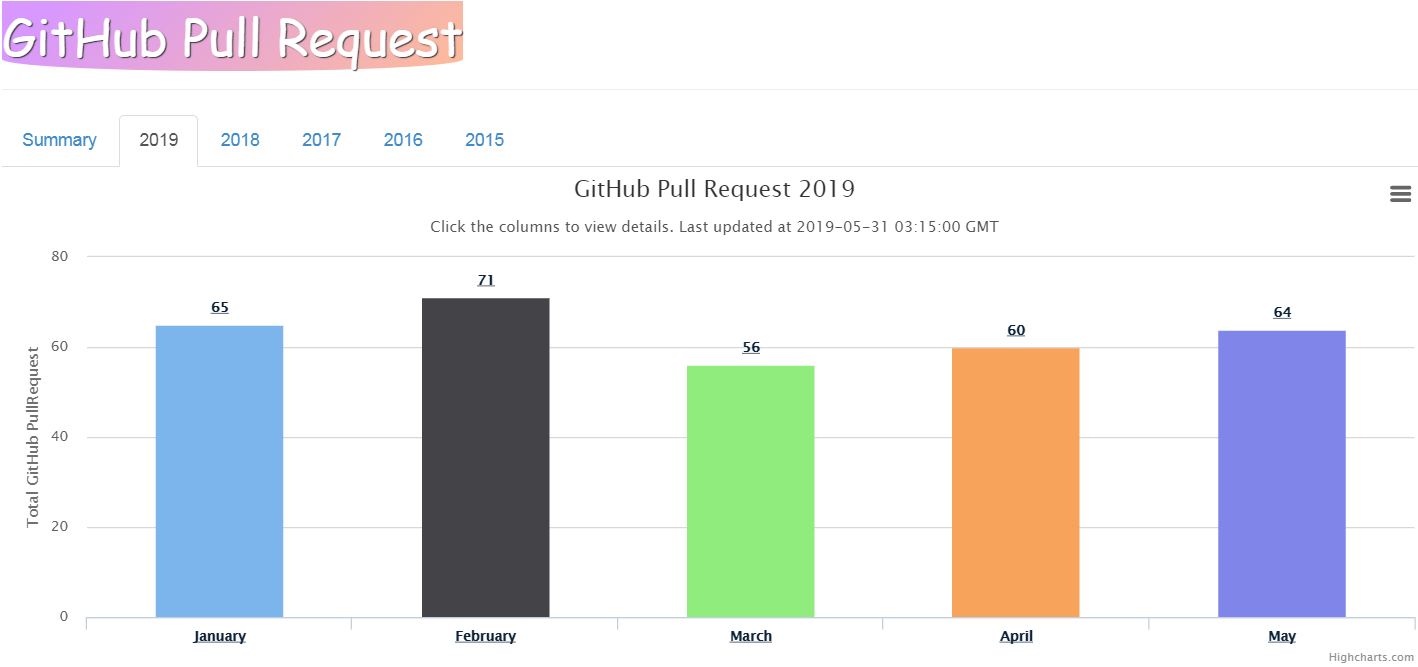 1765 Pull Request altogether.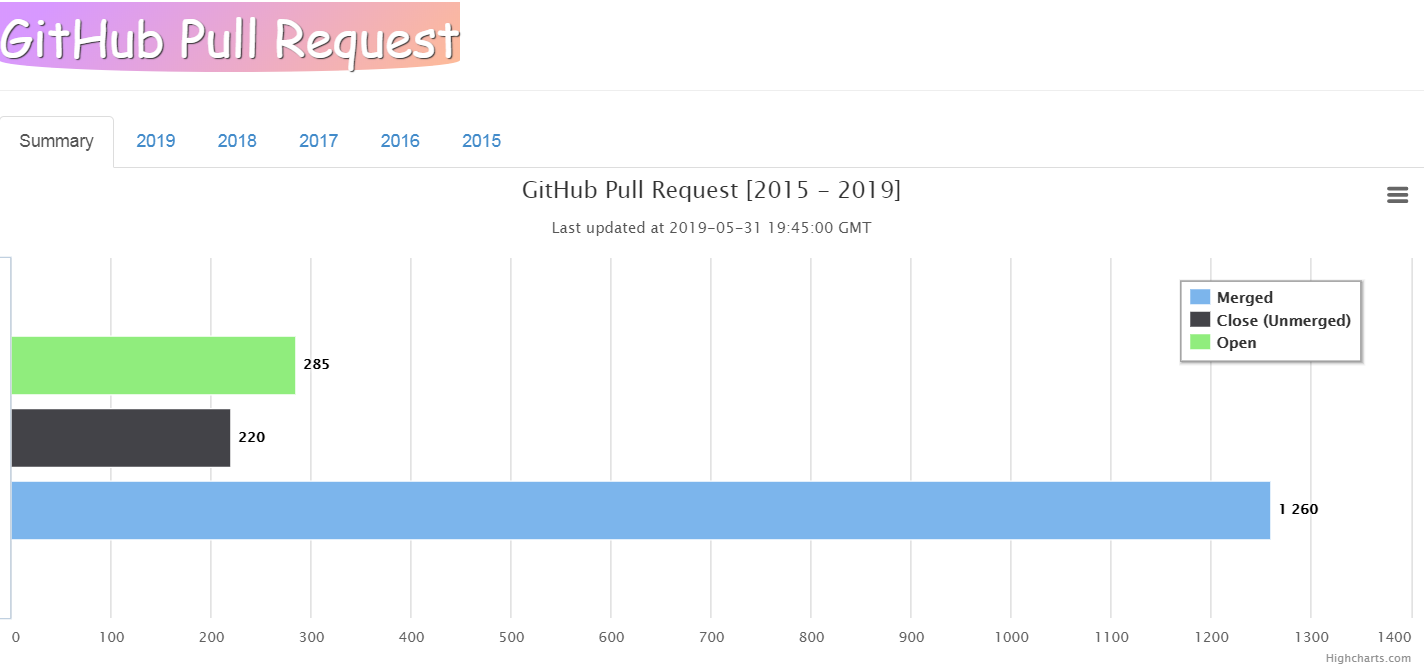 Git Commits
759 commits recorded in the month of May.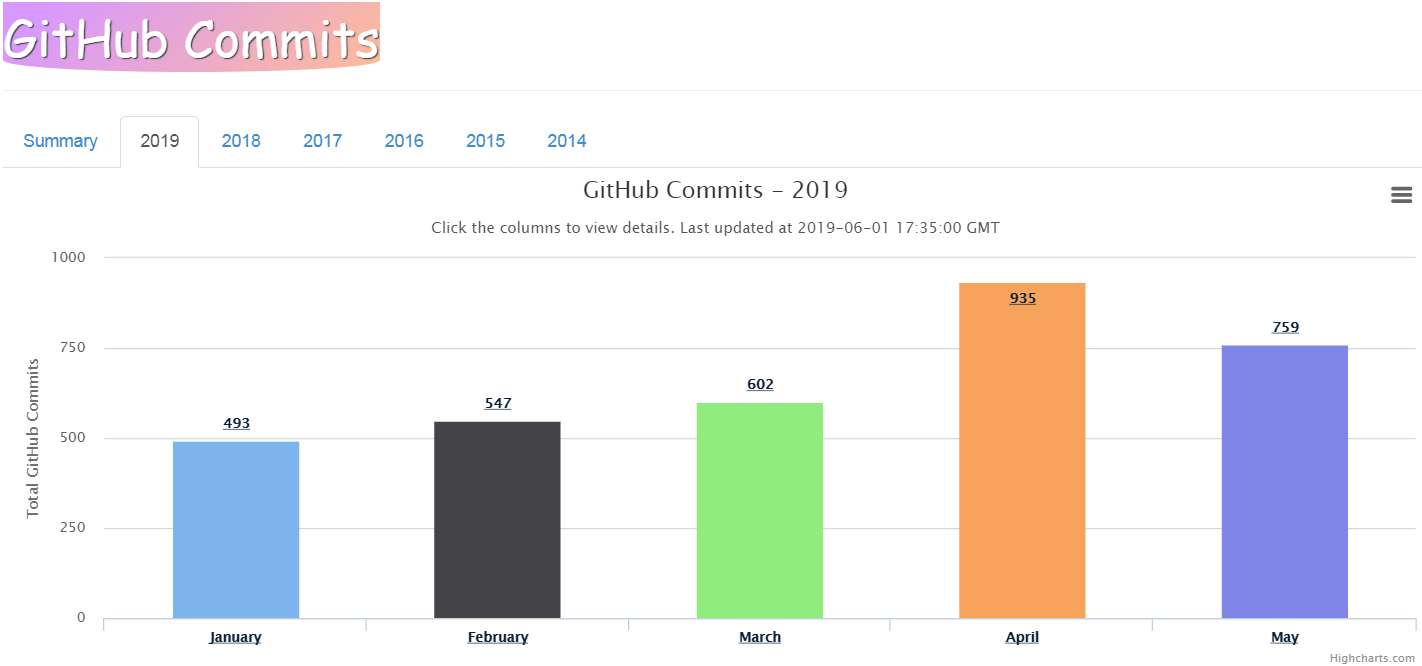 Overall 3336 commits recorded so far in the year 2019.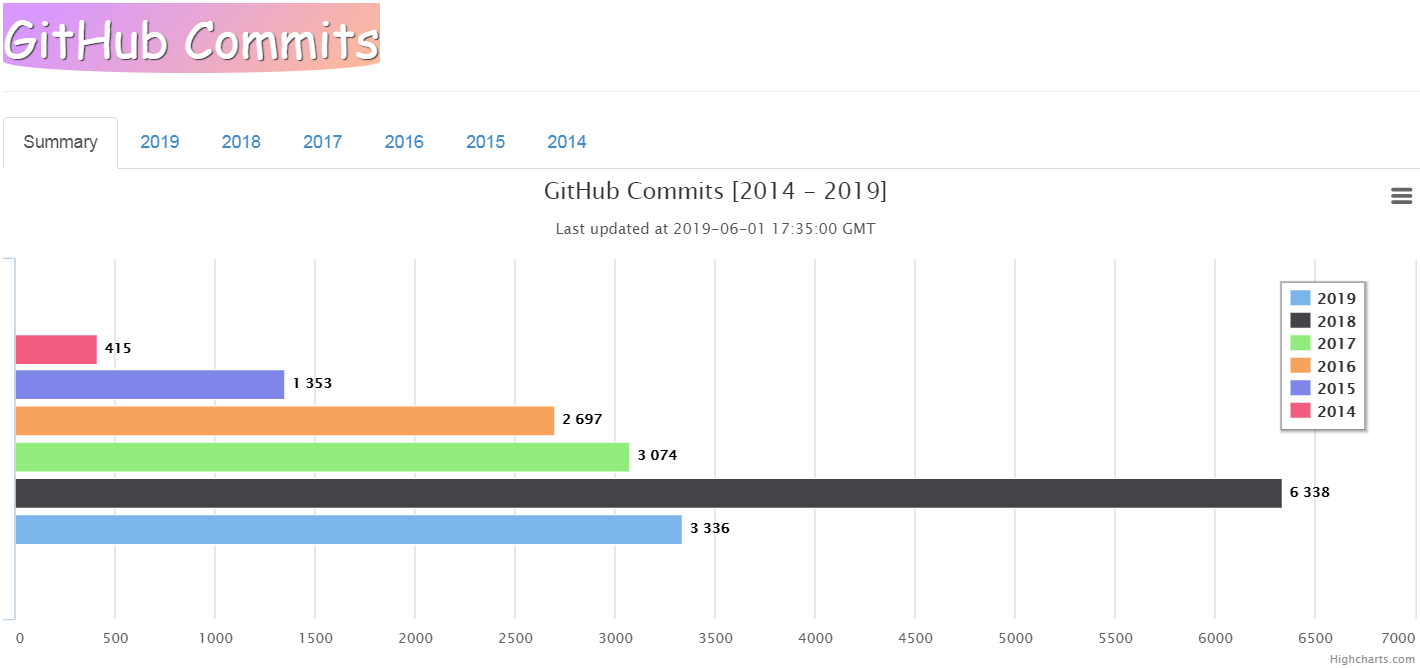 Perl Weekly Challenge
Perl Weekly Challenge proposed in the month of May.
I have also reviewed the weekly challenges and they are listed as below:
Pull Request Club
Last month, I received Mojo::Log::Colored and I submitted one Pull Request.

Perl Blog
Last month, I blogged about the following topics.
PerlWeekly Newsletter
Last month, I edited 2 editions of The PerlWeekly newsletter i.e. Issue #406 and Issue #408.
Adopt CPAN Module
None adopted last month.