Monthly Report - March

I lost a friend of mine, Jeff Goff (aka DrForr), who passed away on 13th March, 2020, while snorkeling with a group in the Bahamas. He will be missed by many of his friends. May his soul rest in peace.
Most of the time last month was occupied by COVID-19. Being a type-2 diabetic didn't help the cause either. I have suffered with consistent cough all my life. It is really scary when think from COVID-19 point of view. I have survived so far by the grace of ALLAH s.w.t.
I have been working from home since the first week of March. I have been kind of self quarantined. Kids, specially the twins (3 years old) not allowed to play with me. It is really hard to focus on work but somehow I have managed so far. I am getting used to it now.
Perl Weekly Challenge has been giving me company when ever I feel alone. Last month, I had the opportunity to interview Wanderdoc and Saif Ahmed. I have known Saif for sometime now but I still found the interview very interesting. Talking to Wanderdoc was fun as well. I was pleasantly surprised to know about his educational background. It was great knowing both of them. Another good news was the return of Laurent Rosenfeld to help with Raku reviews. I would like to thank our Perl Reviewer, Ryan Thompson, for helping with quality Raku review while Laurent was away.

Let's take a quick look through last month main activities.
---
---
Pull Request
6 Pull Requests submitted in the month of March.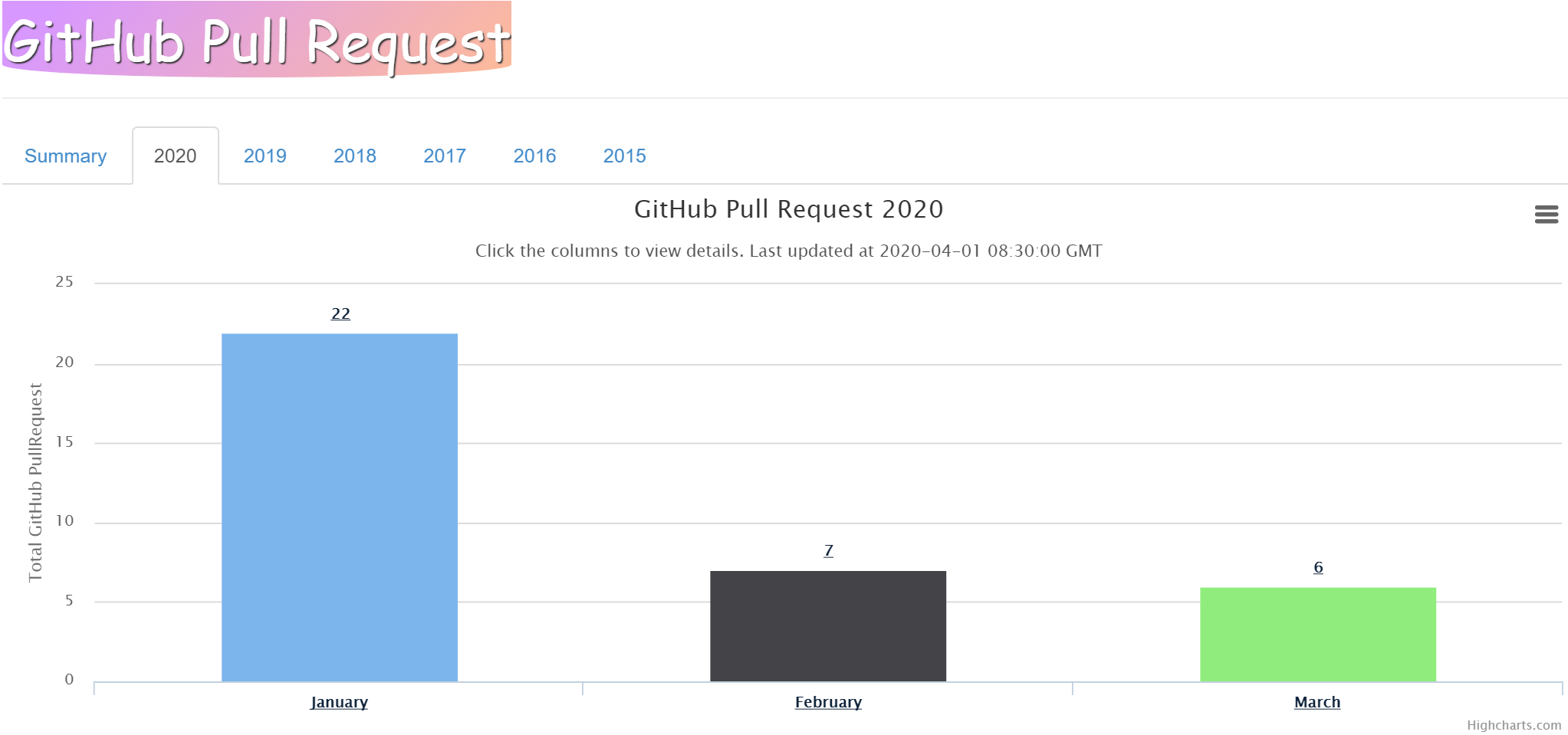 2285 Pull Requests altogether.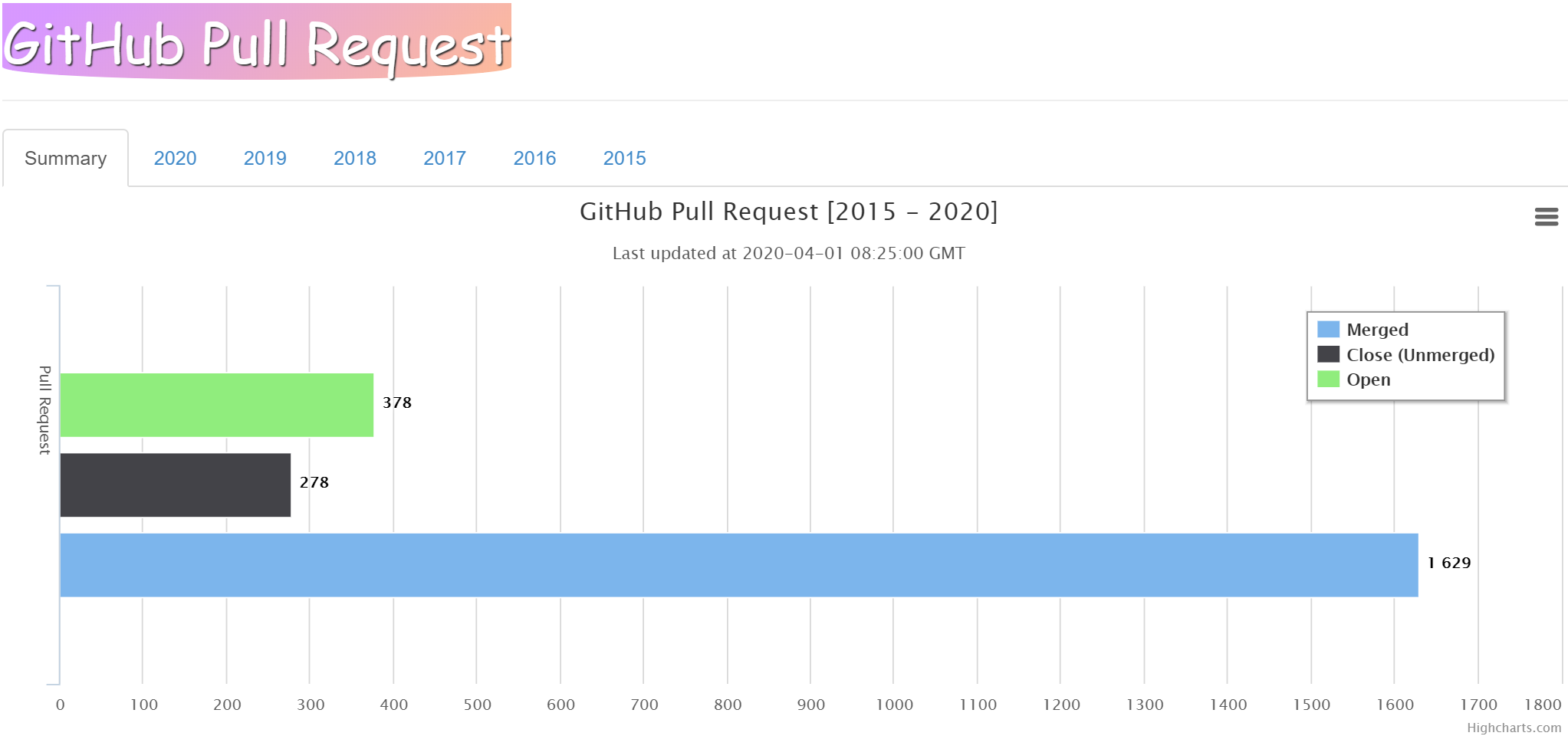 ---
Git Commits
776 commits recorded in the month of March, the best performance so far in the year 2020.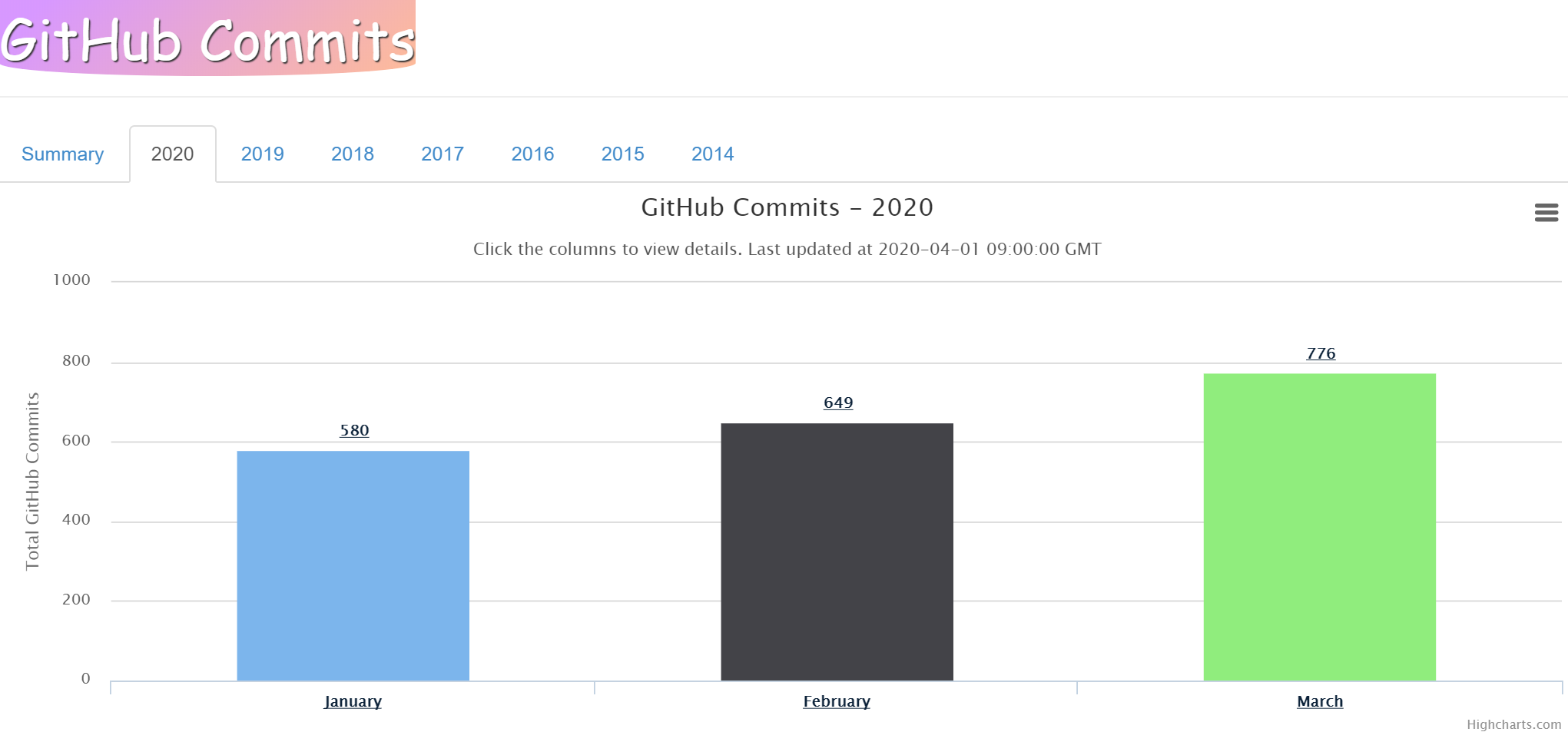 Overall 2005 commits recorded in the year 2020.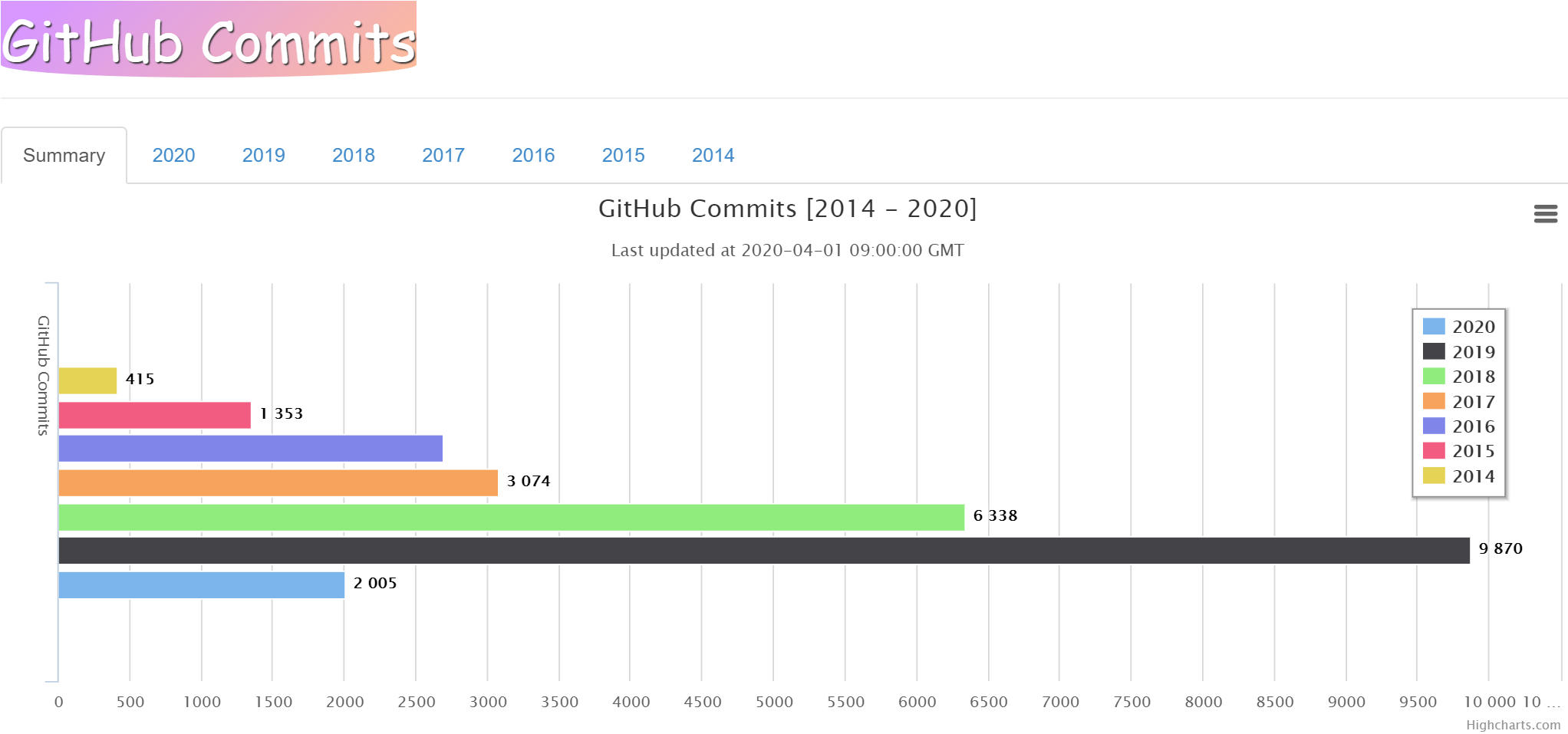 ---
Perl Weekly Challenge
Perl Weekly Challenge proposed in the month of March
I have also reviewed the weekly challenges and they are listed as below:
---
Meet The Champion
Since the start of year 2020, I haven't done any interviews with the monthly champion. Last month, I finally managed to speak to the winner of January 2020 and February 2020. Please do checkout and find out more about them.
If you are interested in past champions interview then you can find it all here.
---
Pull Request Club
Last month, I received App::TimeTracker by Thomas Klausner. I submitted one Pull Request.

---
Perl Blog
Last month, I blogged about the following topics.
---
Perl Weekly Newsletter
Last month, I edited two editions of The Perl Weekly newsletter i.e. Issue #450 and Issue #452.
---
Adopt CPAN Module
None in the last month.