Monthly Report - May

I have been doing Monthly Report since June 2018 non-stop. It has become a ritual for me now. It gives me an opportunity to look upon my activities. Since the beginning of the year 2020, I have made conscious decision to slow down as far as submitting Pull Request. I have also stopped playing CPAN game of daily upload after breaking the chain three times. I am happy that Perlancar is keeping the game alive. It has given me space to try something new. Although COVID-19 keeping us indoor all the time, still looking for interesting project to keep the mind busy.
Perl Weekly Challenge has enough materials to keep me engaged for months. Thanks to all the contributors for the brilliant work. By nature, I am an introvert who doesn't like to going out and prefer stay home. However COVID-19 has changed everything now, I am always looking for reason to go out. Luckily I am allowed to go to supermarket once every 2 weeks for grocery shopping, thanks to my wife.
Last but not the least, NetFlix is keeping me entertain while all Indian channels just repeating old boring materials.
Let's take a quick look through last month main activities.
---
Pull Request
13 Pull Requests submitted in the month of May.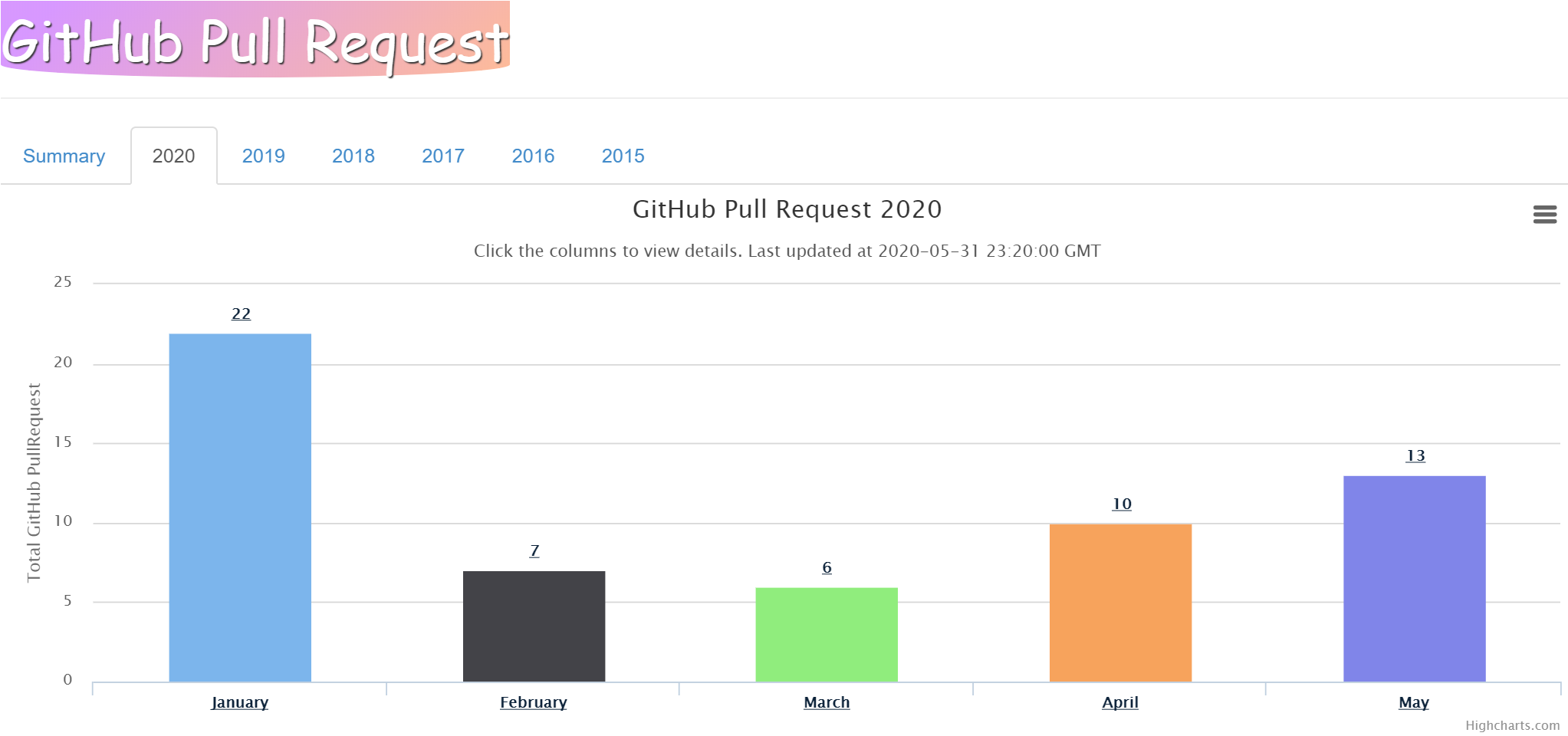 2308 Pull Requests altogether.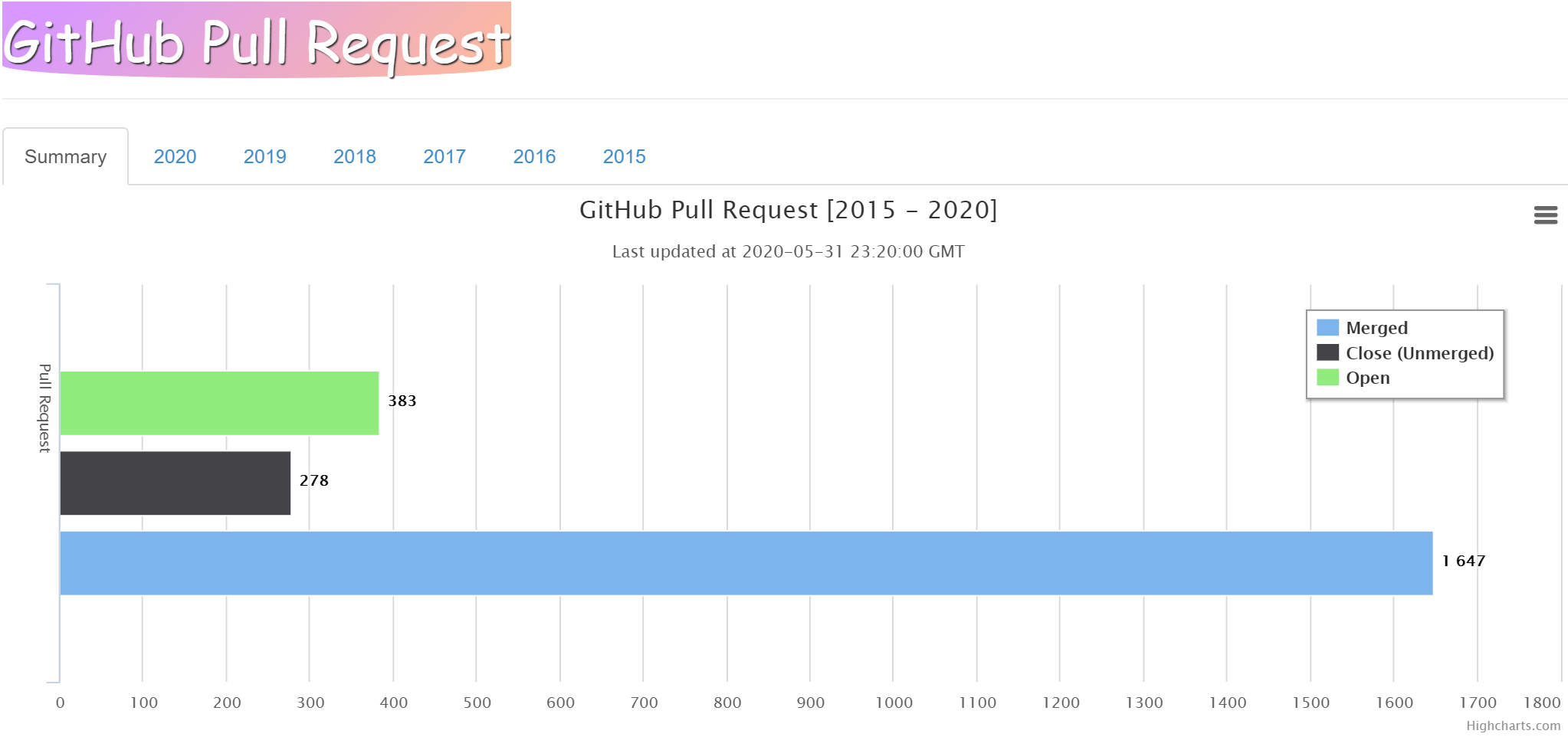 ---
Git Commits
646 commits recorded in the month of May.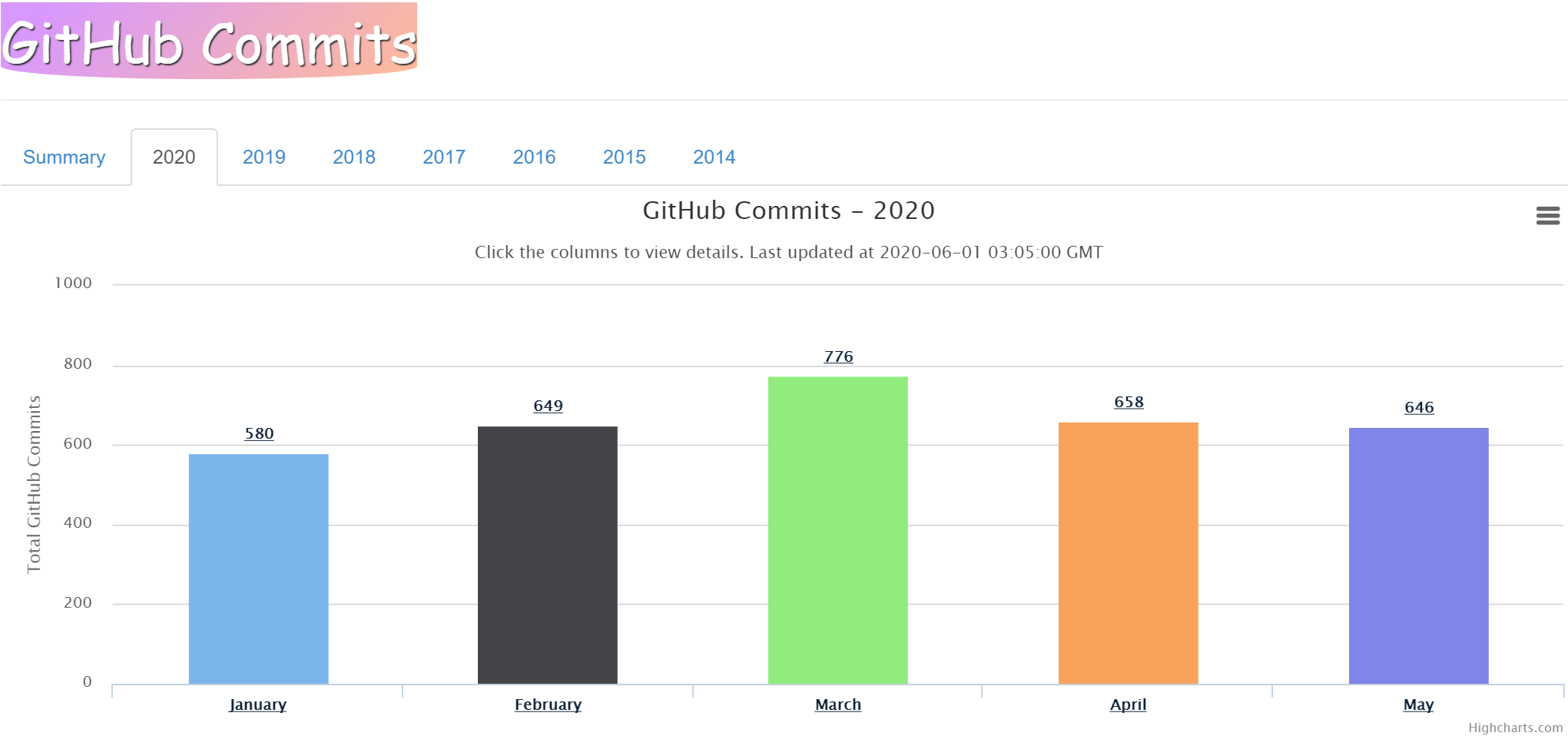 Overall 3309 commits recorded in the year 2020.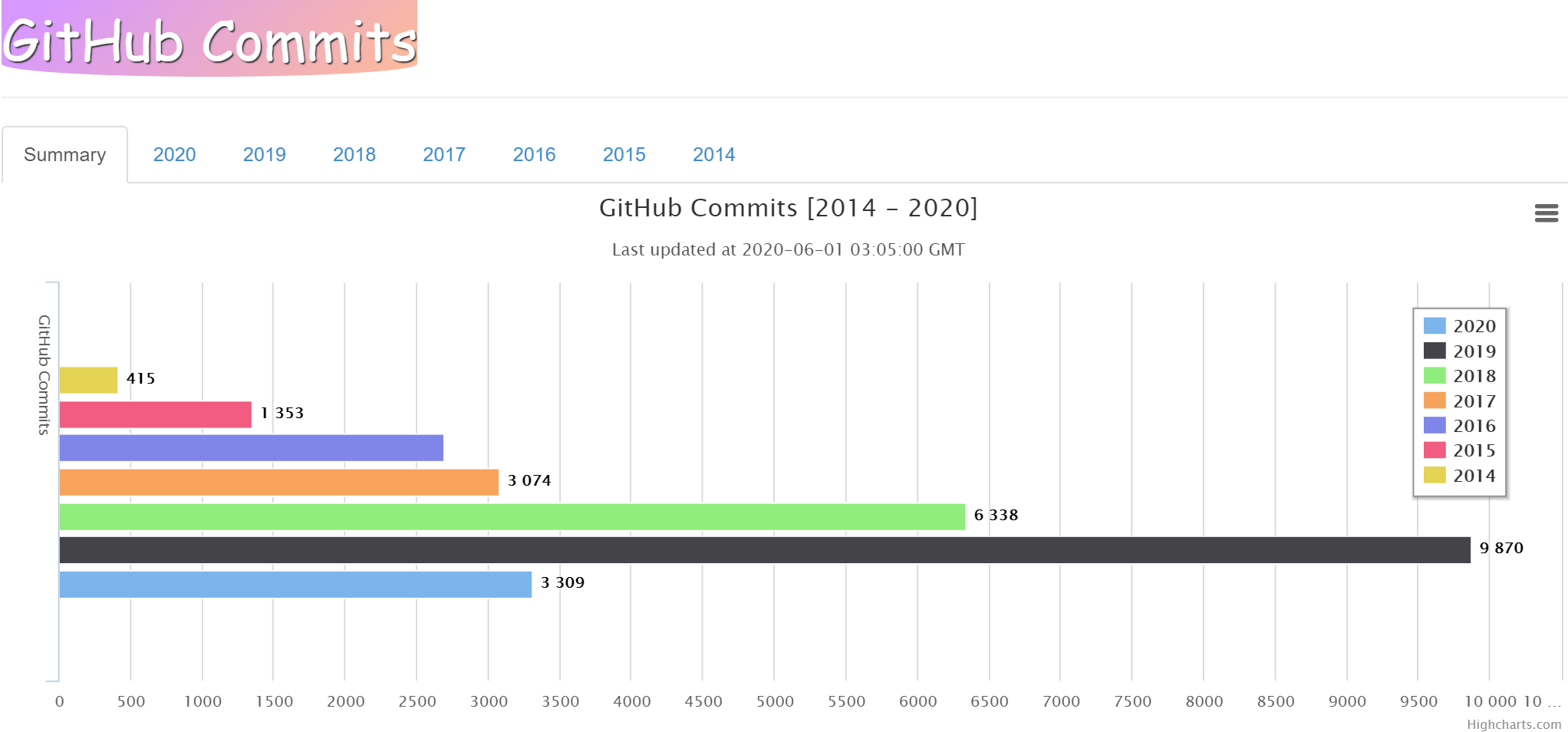 ---
Perl Weekly Challenge
Perl Weekly Challenge proposed in the month of May
And RECAPS are listed as below:
---
Meet The Champion
Last month, I had the pleasure to interview the Champion of the Weekly Challenge. Please do checkout and find out more about him.
If you are interested in past champions interview then you can find it all here.
---
Pull Request Club
Last month, I received DBIx::SchemaChecksum by Thomas Klausner. I submitted one Pull Request.

---
Perl Blog
Last month, I blogged about the following topics.
---
Perl Weekly Newsletter
Last month, I edited two editions of The Perl Weekly newsletter i.e. Issue #458 and Issue #460.
---
Adopt CPAN Module
None in the last month.