Monthly Report - September
Time just flies.
Hacktoberfest event is back with a bang. I have to be honest, this time I am not as excited as I used to be.
Reason?
Well, ever since I decided to go slow on submitting Pull Request, I find it hard to find anything simple and easy to work with. Another reason, I don't spend much time review latest upload on CPAN. Earlier, I would constantly watch every upload on CPAN and find anything needed helping hand.
Most of my spare time these days dedicated to "The Weekly Challenge", I rarely find time to review any CPAN module. Having said, I still manage to submit just few to keep the continuity. I struggle to even get 2-digits number each month. Last month, I could only submit 6 Pull Request, at least it is better than August.
I hope, I can make some meaningful contribution this time during Hacktoberfest. I would be happy if I can beat the previous best in the year so far i.e. 22 Pull Requests in January 2020.
How about one Pull Request per day on average this month?
I know it is going to be a big challenge. Lets hope I live up to my own expectation.
As you all know, I am doing monthly interview series for perl.com, so far I have done with Gabor Szabo and Curtis 'Ovid' Poe. Third interview in the series is going to be out in the next few days. I can't disclose much about it now. I feel honored for the opportunity given by these stalwarts. I get to know a lot about them and share with the community.
I have also been working on the new charts for "The Weekly Challenge". I am overwhelmed with the support and encouragement by the Perl and Raku community. It has been over year and half since we launched "The Weekly Challenge" but the popularity has shot up in recent weeks. We keep hitting 100+ contributions regularly. The best moment was when Abigail joined the team. She has been actively participating ever since.
You don't know Abigail?
Please check out the blog by brian d foy.
It gives me immense pleasure every time, I see someone from India join the team and actively take part in the weekly challenge.
COVID-19 made us all work from home for more than 6 months now. In the recent month, I noticed there is change in my mental status. I find it hard to focus. I tried everything possible, like watching Indian comedy and musical shows. I even tried Netflix watching action movies (Hindi/English). Still there was something missing. I remember my first full on romantic Indian movie "Qayamat Se Qayamat Tak". when I was still in school. These days, I rarely find any romantic movies touching my heart. Last Indian movie that touched my heart was Hum Dil De Chuke Sanam. Nothing worth came after that.
I used to watch Pakistani Dramas before, so decided to give it a try again. I must admit it has worked so far. Last couple of weeks, I have seen few Pakistani Dramas and loved it so much. I love the pure innocent love story in the backdrop of our good old culture. I am a big fan of twin sisters Aiman Khan and Minal Khan. I have just finished watching Bay Dardi. Simply the best. Currently watching Hari_Hari_Churiyaan. It is pure emotional love story.
I just hope October would bring peace in my mind and heart.
Let's take a quick look through last month main activities.
---
Pull Request
6 Pull Requests submitted in the month of September.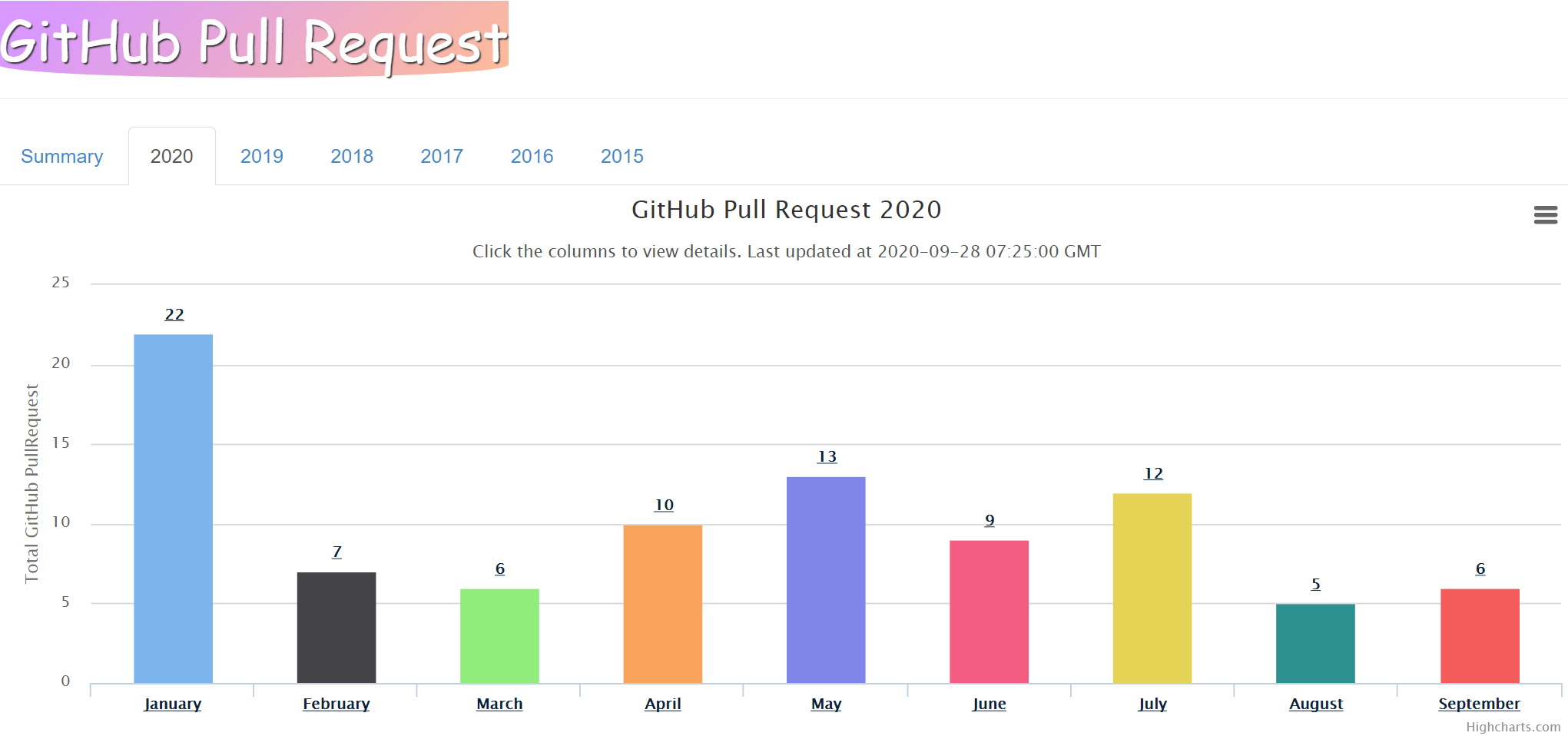 2333 Pull Requests altogether.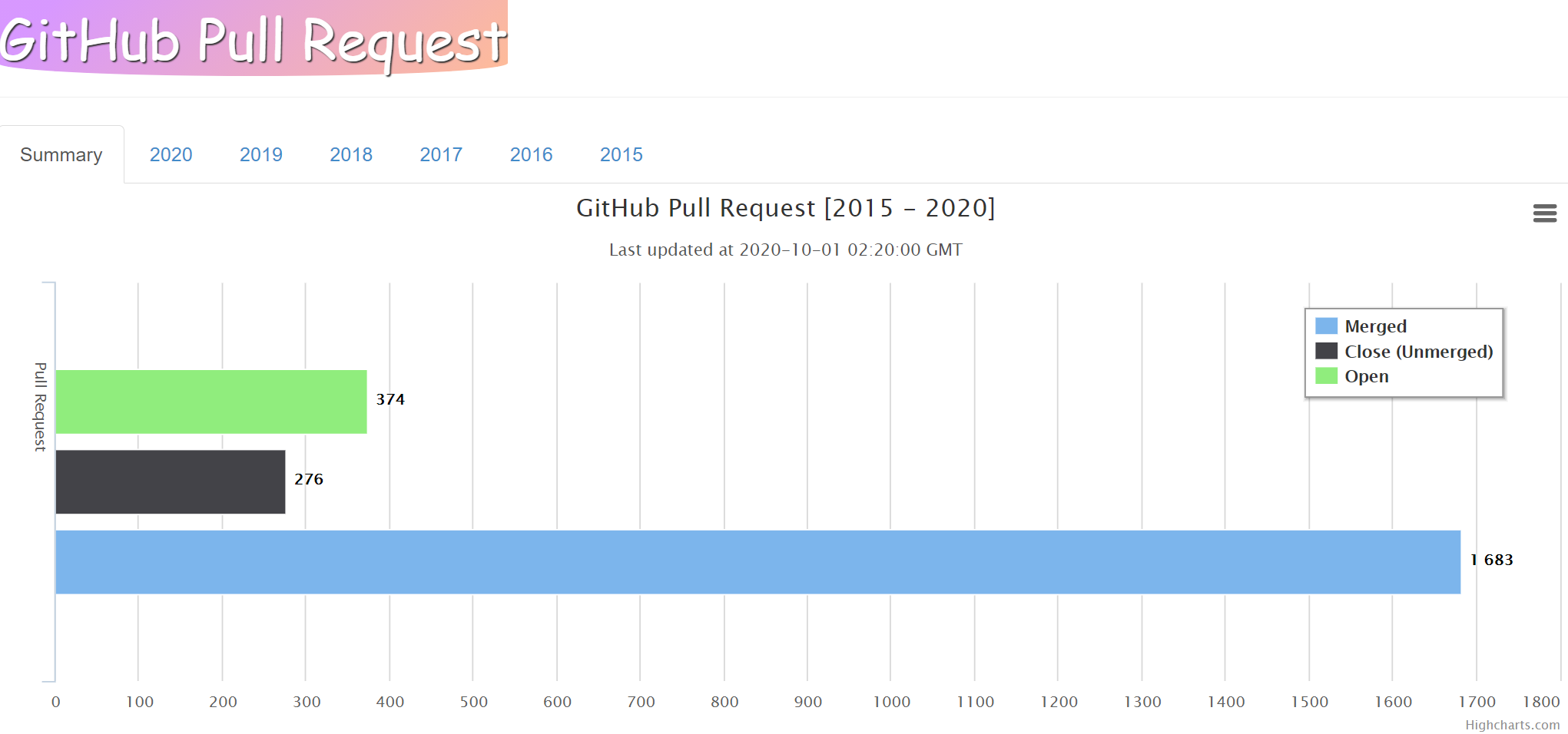 ---
Git Commits
992 commits recorded in the month of September, better than last month, in fact, the best performance of the year 2020.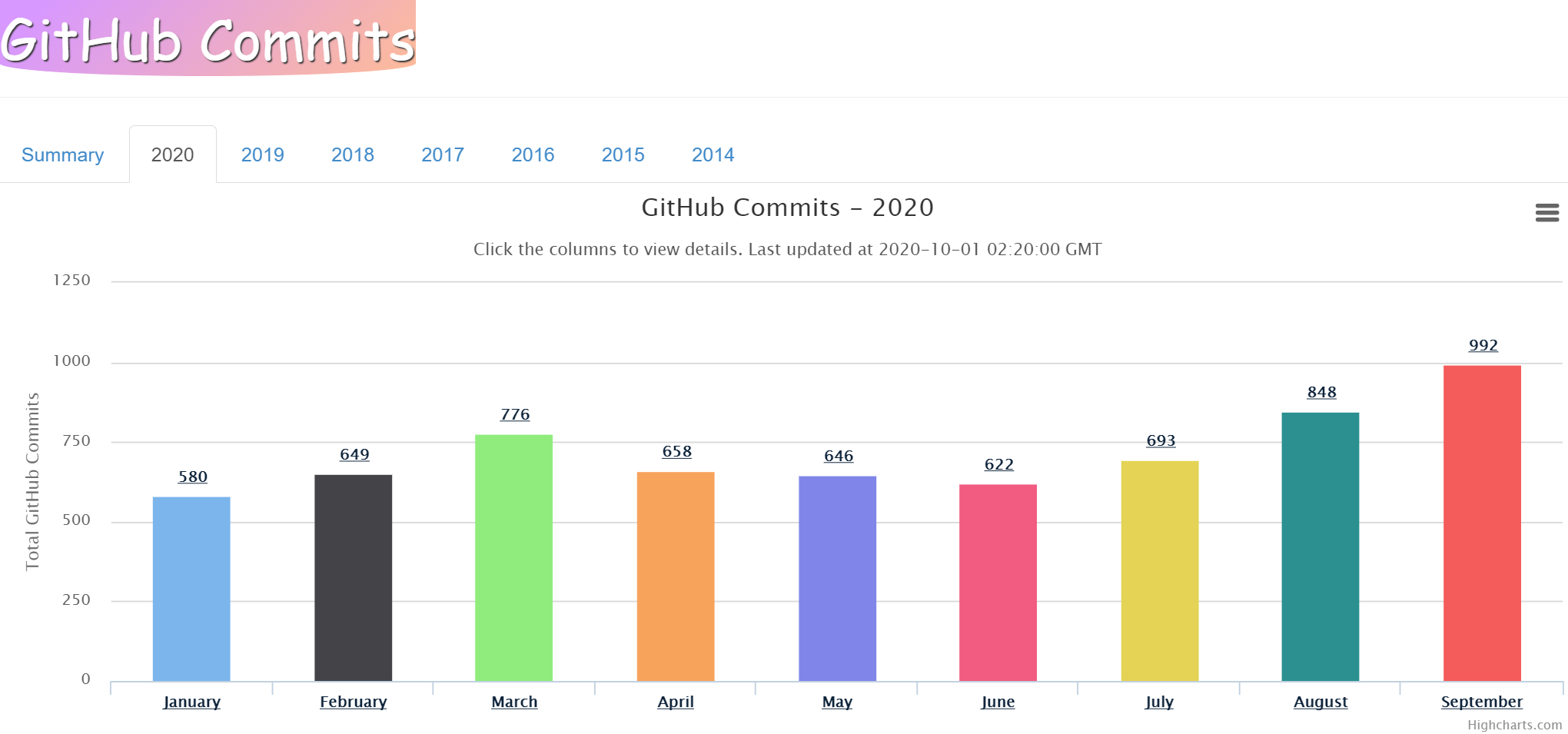 Overall 6464 commits recorded in the year 2020.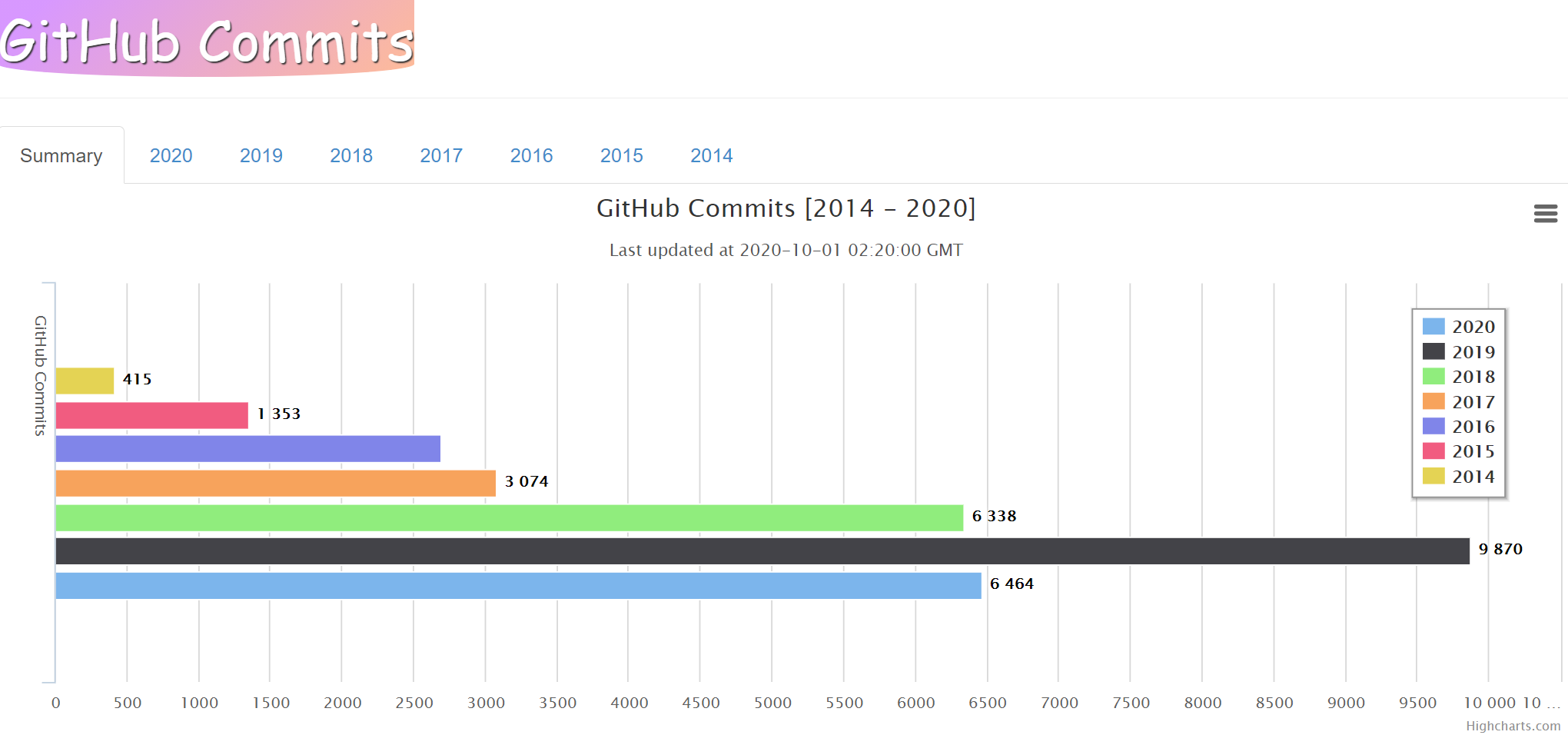 ---
The Weekly Challenge
Following weekly challenges proposed in the month of September
And RECAPS are listed as below:
---
YouTube Channel
There are plenty of vides available on my YouTube Channel. If you like the video then please do subscribe to my channel so that you don't miss the weekly fun live coding videos.
Following videos created during the month of September.
---
Meet The Champion
Last month, we declared Cheok-Yin Fung as the Champion of the Weekly Challenge.
If you are interested in past champions interview then you can find it all here.
---
Pull Request Club
Last month, I received Message::Passing::Fluentd by Wallace Reis. I submitted one Pull Request and it has already been accepted and merged by Wallace Reis.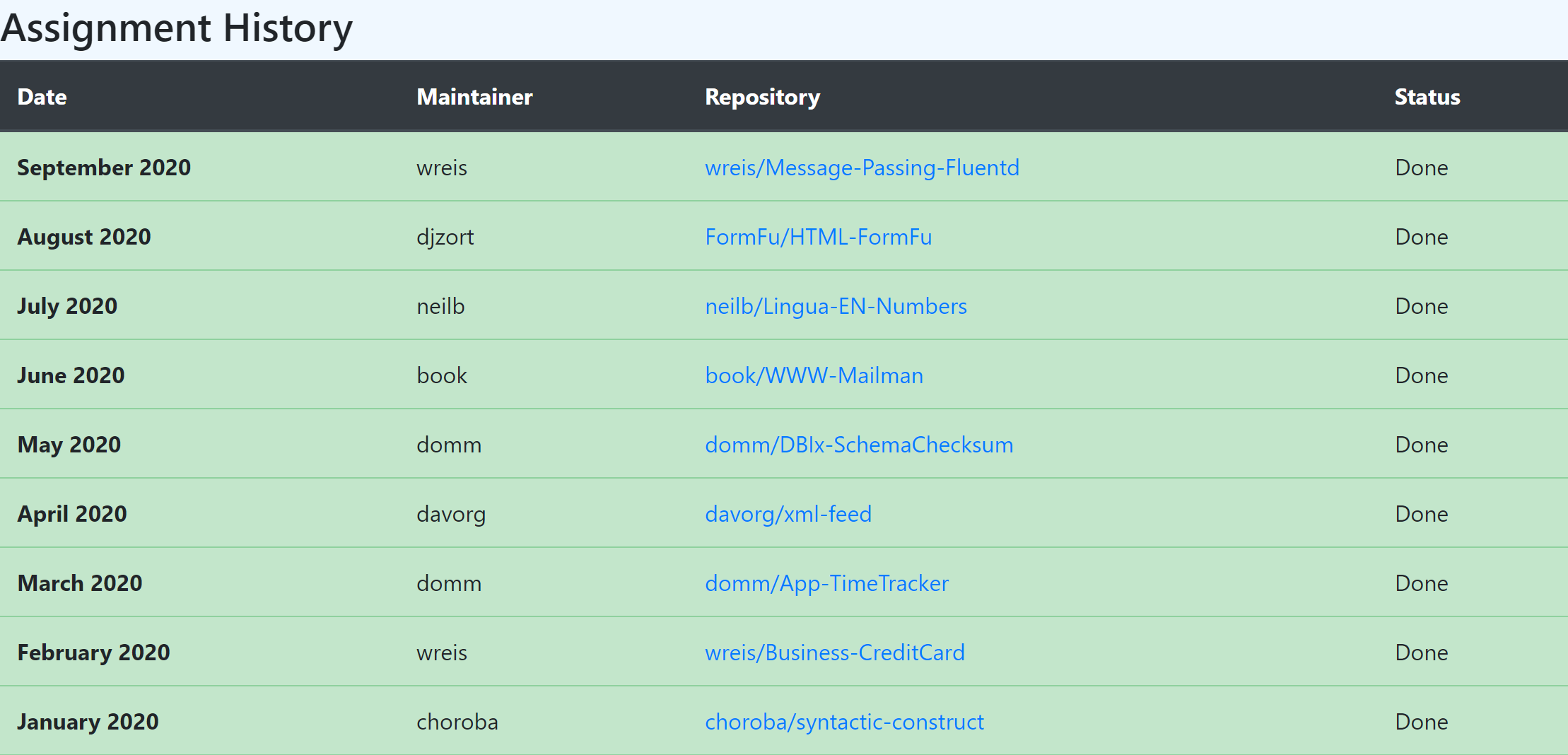 ---
Perl Blog
Last month, I blogged about the following topics.
---
Perl Weekly Newsletter
Last month, I edited two editions of The Perl Weekly newsletter i.e. Issue #476 and Issue #478.
---
Adopt CPAN Module
None in the last month.