Sponsors for the QA Hackathon
The QA Hackathon wouldn't be possible without the support of all of our generous sponsors. In this post we cover the sponsors not previously thanked here, including the individual members of the Perl community who made personal donations.
You can read about some of the things done at the hackathon in the blog posts, linked off this page on the QAH website.
Neo Technology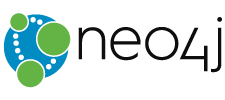 You've probably heard of the Neo4j open-source graph database by now. People are realising that many applications map more naturally to a graph database rather than a relational or NoSQL database. Neo4j runs on all platforms, drivers are available in most languages and its expressive query language and modern web-based UI make it easy to get started. Neo4j is used by many large corporations, startups, individuals and open source projects.
A key part of Neo4j's success is down to their community engagement -- via conferences, workshops, webinars, etc -- so we're proud that they're supporting the Perl community in this way.
Evozon
Evozon is a software consultancy based in Cluj Napoca, Romania. They develop applications for Windows, Linux, tablets and phones, using a broad range of technologies and languages. Their Perl team has over 50 developers, and have been building web applications for over 10 years. Evozon is also actively involved in the development of the Perl community including creating and sponsoring the Cluj Perl Mongers group Cluj.pm, and YAPC Europe, London Perl Workshop, QA Hackathon, German Perl Workshop and contributing to CPAN.
Bluehost
Bluehost is a hosting company based in Utah, founded in 2003 and currently employing 700 people. They are heavy users of open-source technology and have N developers who work on Perl. They like to support the open-source communities they rely on, not only by supporting events like the QAH, but in a range of other ways too: they recently ran their own mini CPAN Pull Request hackathon.
Perl Weekly
The Perl Weekly is a curated email newsletter that aims to provide a summary of weekly happenings in the Perl world, via hand-picked news and articles. It also provides a place for companies to broadcast job openings for Perl programmers, reaching over 5000 people every week. Gabor Szabo started the newsletter in 2011.
Individual sponsors
The following members of the Perl community made personal contributions. Thank you to all of them.
Ron Savage
Ron (RSAVAGE on CPAN) is a self-employed developer, based in Melbourne, Australia. He has been programming in Perl for 20 years, and first contributed to CPAN in 1998. He gets involved in many different facets of the Perl community and has been a PAUSE admin for the last 2 years. He often blogs about Marpa, the Perl parsing toolkit, and has written and adopted a range of modules, particularly related to trees and directed graphs. Ron enjoys swimming, and relaxes wrangling his 2 Italian Greyhounds.
Jens Gassman
Jens (JEGADE on CPAN) has been programming in Perl for 16 years. Recently he started a small development shop, which so far employs two other Perl developers in the SAAS space. In the near future he plans to release his "Buuild.it" CMS as open source (Perl, Catalyst, DBIC, TT2) and would like to become even more involved in the open source community. In his free time he volunteers for his church.
Chris Tijerina
Chris (CAMSPI on CPAN) has been programming in Perl for 14 years. He currently hacks on Perl during the day for Assurant and recently released his first distributions to CPAN. In his spare time he enjoys making grilled cheese sandwiches and sampling craft beer.
Andrew Solomon
Andrew (ILLY on CPAN) learned Perl while an academic in Sydney, using it to automate his work. That freed up time which he used to write Perl for fun. As a result in 2008 he moved to London to work as a Perl developer, and in 2014 he launched Geekuni for people to learn Perl online. In his meagre spare time he attends concerts & plays, reads voraciously and writes Perl.
Mark Allen
Mark (MALLEN on CPAN) has been programming for over 20 years, and started learning Perl as a young system administrator in the mid-90's. Although he doesn't write Perl for his day job any more, he enjoys being part of the community and speaking on various Perl topics. Mark currently maintains several CPAN modules, of which the most well known is Pod-Perldoc. Find him on Twitter at @bytemeorg.
Michael LaGrasta
Michael (LAGRASTA on CPAN) is Director of Technology for DrJays.com and the DJ Networks group (a Perl shop). After working with Perl and CPAN for the better part of 2 decades, he decided it was time to get more involved. He's released his first Perl module on CPAN (App::Automaton), joined the PR challenge, registered for YAPC::NA and sponsored the QA Hackathon. Go Michael!