Andy Lester, brian d foy, Gisle Aas, and Adrian Howard featured in RSA Animate video - The Power of Networks
This image is from http://www.thersa.org/events/video/animate/rsa-animate-the-power-of-networks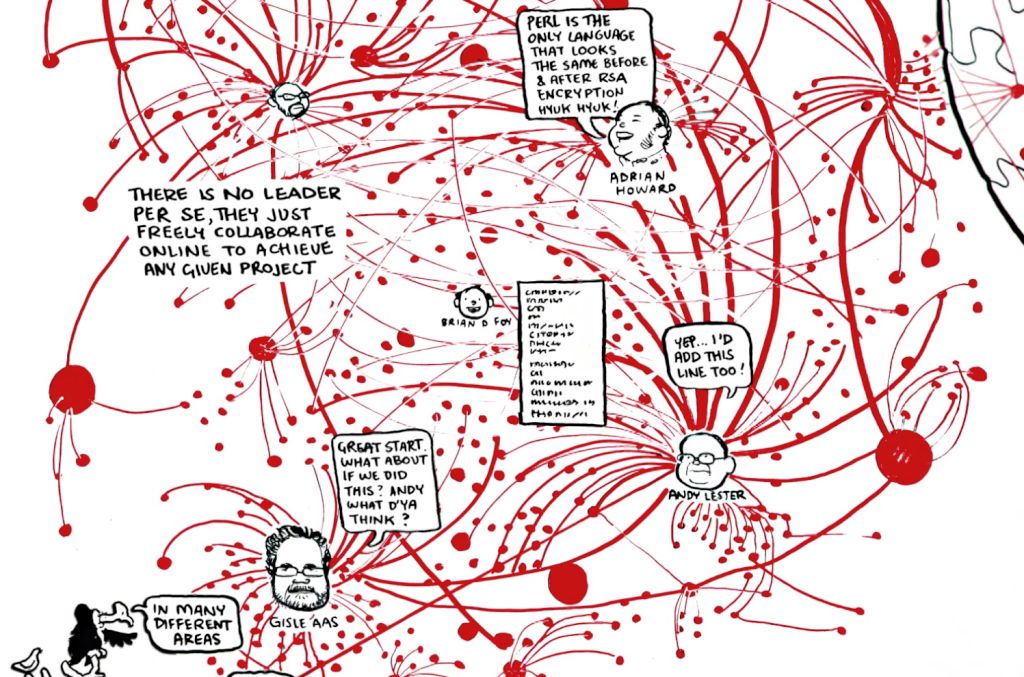 See also my tweet and Google+ post about this video.
---
Update for Sun May 27 10am-ish EDT. . . Whoops, I should have included Stevan Little in the title of this post: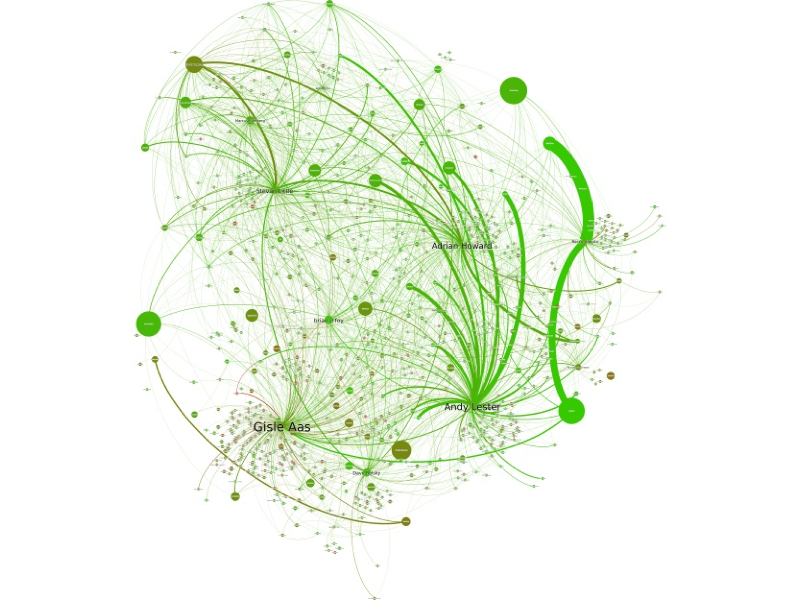 He's unnamed Perl contributor in the first image I posted. I'm listening to the original audio of the lecture from which the RSA Animate video is based and was able to find http://www.visualcomplexity.com/vc/project.cfm?id=685 which links to http://cpan-explorer.org/category/authors/ which is where I found this second image. See also slide 29 from the slides of the talk. The first image is obviously an illustration of the second image. Very cool. I love this stuff. And I had never heard about http://cpan-explorer.org which is just fabulous.
Also a made a second Google+ post that links back to this one.