Information for SPW Attendees
This year's Swiss Perl Workshop in Villars-sur-Ollon overlaps with the historic hill climb, consequently there are some road closures that you need to be aware of if you plan to leave early or the day after the workshop. This isn't a big deal, it just means you will leave the village a different way to that which you arrived. The following flyer details the closures, I have translated the important parts below: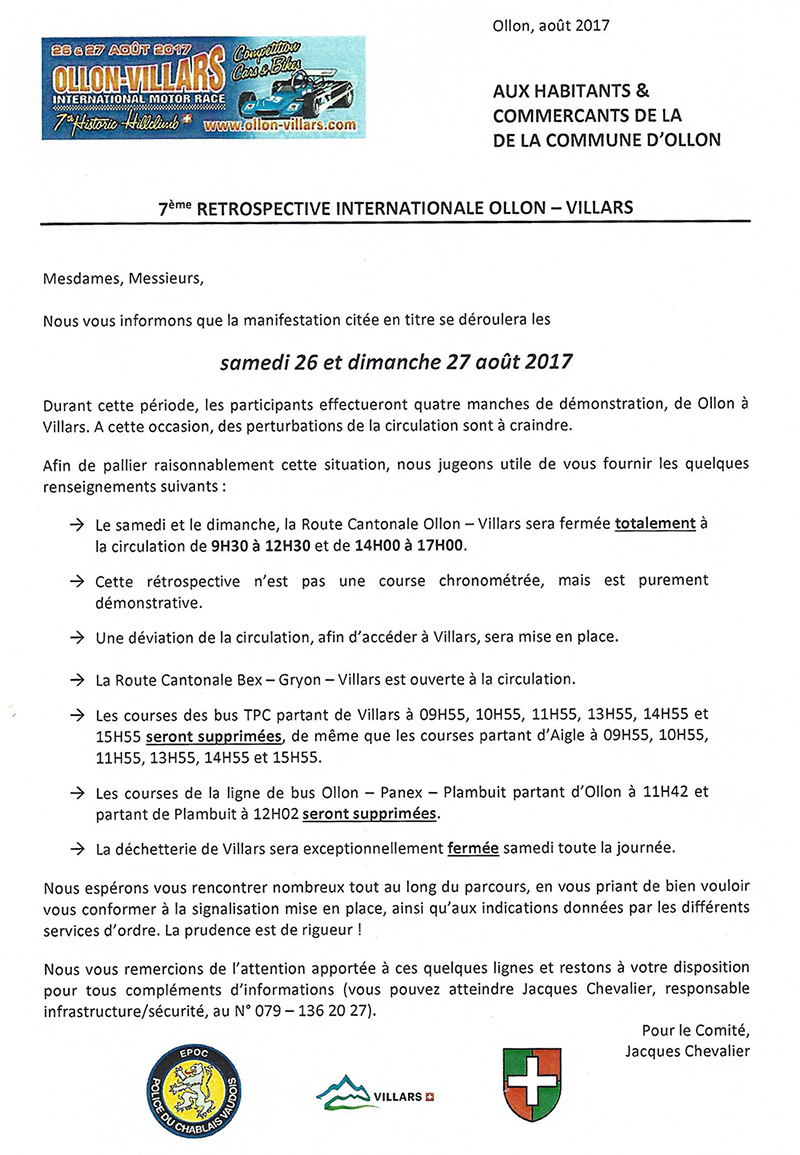 Important bits: The road from Ollon to Villars will be completely closed between 9.30am to 12.30pm and 2pm to 5pm on both Saturday 26th and Sunday 27th August. Therefore the only bus running on those days between 9.30am and 5pm will be the 12.55pm (from Villars to Aigle and vice-versa).
If you wish to get down to the valley you will need to go via Gryon, to Bex. The train from Villars to Bex will not be affected by the road closures, nor will the cantonal road from Villars to Bex. There will be diversion signs in place to show you the way from Villars to Bex.
Any questions then please email Lee.