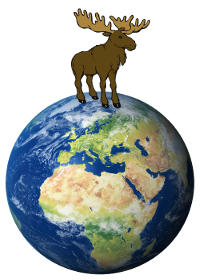 Welcome to Planet Moose, a brief write up on what's been happening in the world of Moose in the past month, for the benefit of those of you who don't have their eyes permanently glued to the #moose IRC channel, or the MetaCPAN recent uploads page.
It's now a year since the first Planet Moose. I'm surprised I've managed to keep it up for a whole twelve months. (Though it's not always been posted promptly on the first day of the month!)
If you'd like to contribute some news for next month's issue, you can do so on the wiki.
Moose
Moose 2.1211 has been released containing some documentation updates and minor changes to Moose::Exporter.
More interestingly, three Moose 2.13xx trial releases have been uploaded to CPAN. The major new feature so far is improved support for overloaded operators, especially in roles, eliminating the need for MooseX::Role::WithOverloading.