Galileo 0.023 has a pretty web setup page!
Just a little note to announce the release of Galileo version 0.023. Galileo is my CMS that aims to be 100% CPAN installable, all you have to do is this:
$ cpanm Galileo
$ galileo setup
$ galileo daemon

This release makes installing even better, because now when you run galileo setup you get a web interface to configure your CMS and then install the database!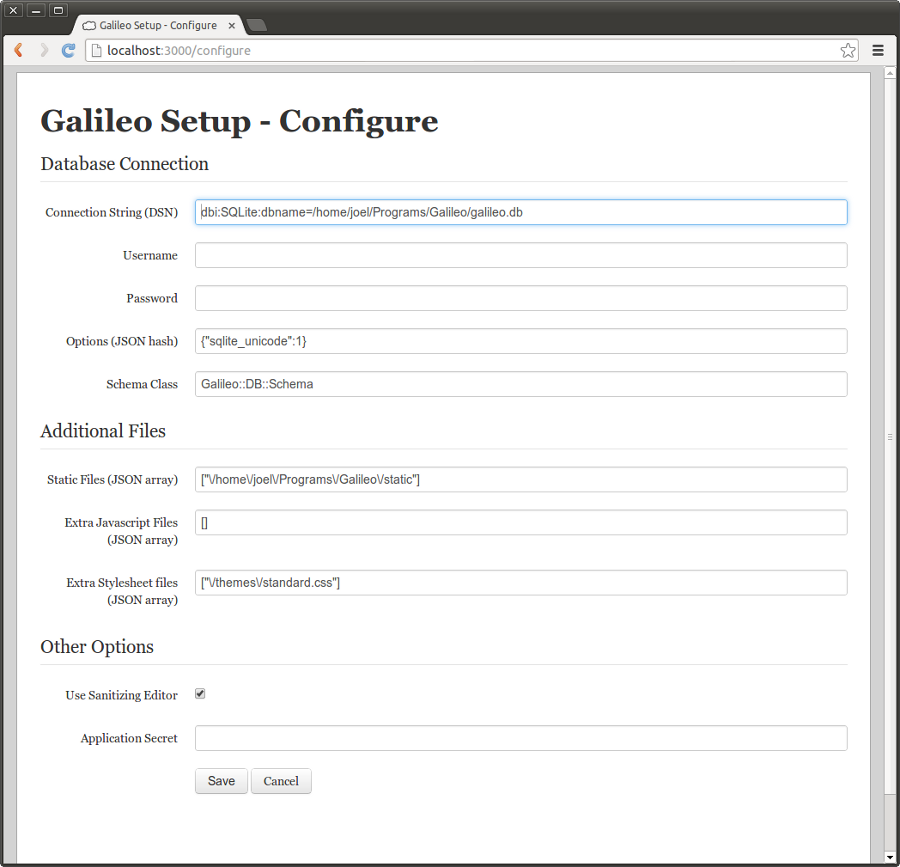 Ok that image is just slightly ahead of what is now on CPAN, but its close :-)