PullRequest - Personal Milestone
On 16th Aug 2017, the CPAN day, I blogged about my plan for the day. In that blog, I also mentioned about my personal milestone, finishing maximum number of months in a calendar year with atleast one PR each day. If I look back historical data, in the year 2015, I had 3 such months (Oct:45, Nov:31, Dec:60).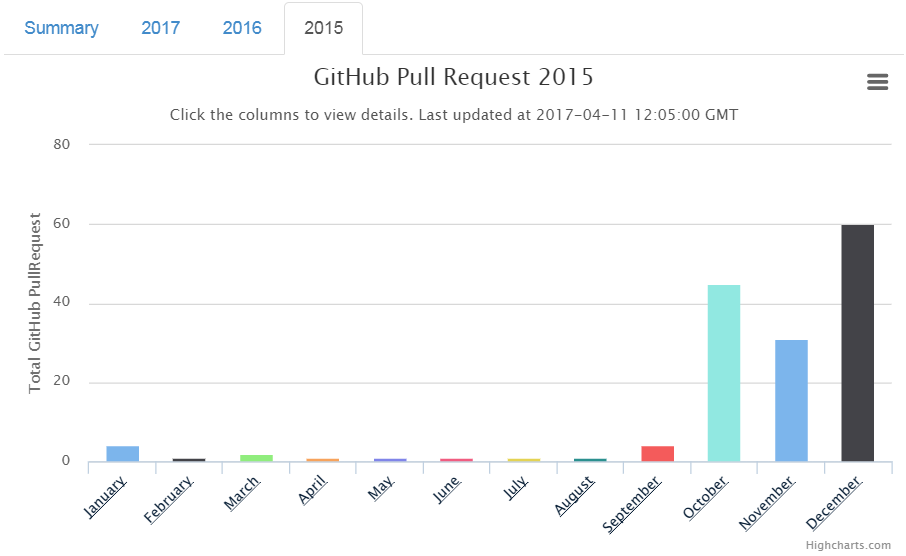 The following year 2016, doesn't look nice, as I could only get in 1 month (Dec: 77).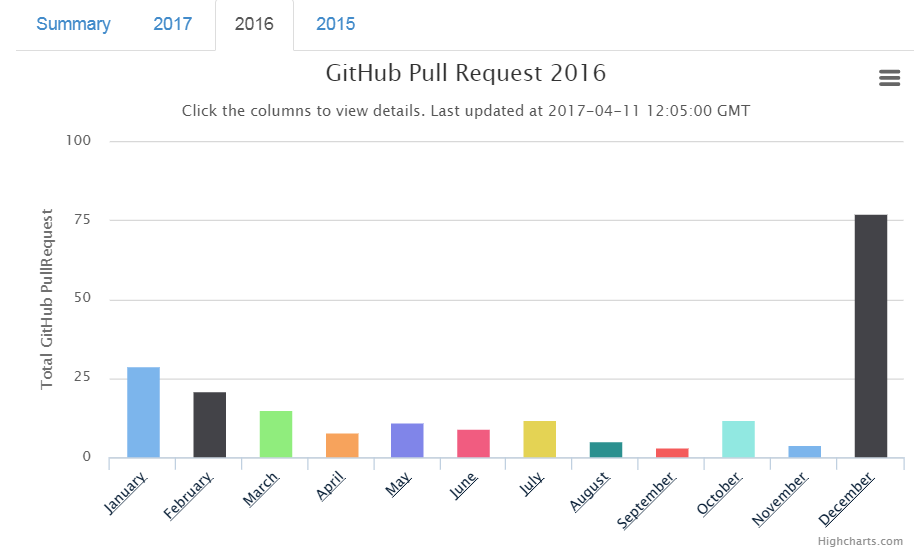 However, the year 2017, looks much better as compare to previous two years. So far I managed to get in 5 months with at least 1 PR each day ((Jan:63, Jul:32, Aug:42, Oct:40, Nov: 30).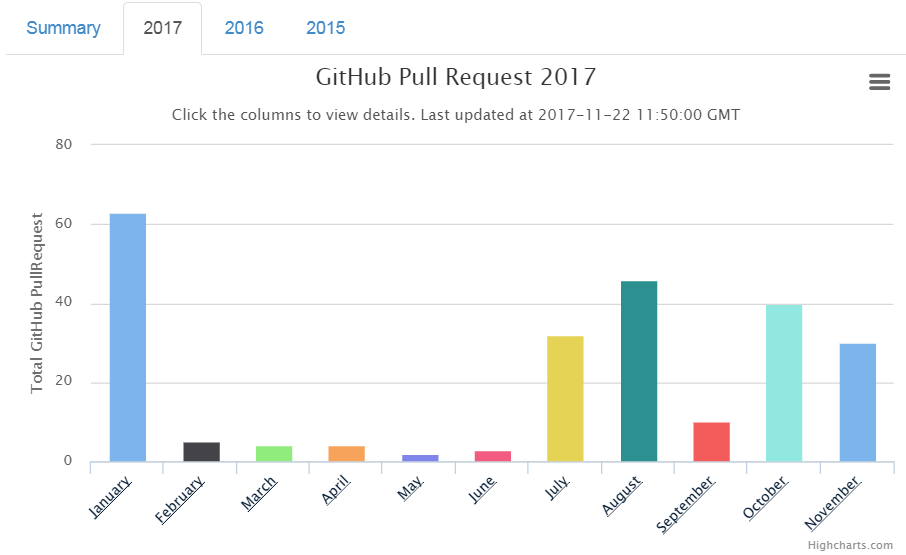 I am hoping to get Dec in as well to make it 6 months in the year 2017 beating my previous best 3 months in the year (2015). The chances are very bright as I will be participating the 24PullRequest challenge next month, which runs from 1st Dec - 24th Dec.
Overall, so far, as of today, I have submitted 605 PullRequests out of those 400 have been accepted and merged.