How I performed in June 2018 as compared to May 2018?
In my previous monthly report for May 2018, I mentioned that it was the best month ever since I started contributing. So the obvious comparison, did I do any better this month?
In short, it was not as good as it was last month. However, under the given circumstances, it was satisfactory. You might ask how do I rate my own performance. Some of the criteria are as below:
Pull Request
Git Commits
Pull Request Challenge
Perl Blog
PerlWeekly Newsletter
Adopt CPAN Module
Lets do the comparison.
Pull Request
Last month, June 2018, I submitted 46 PR as compared to 60 PR in the month of May 2018.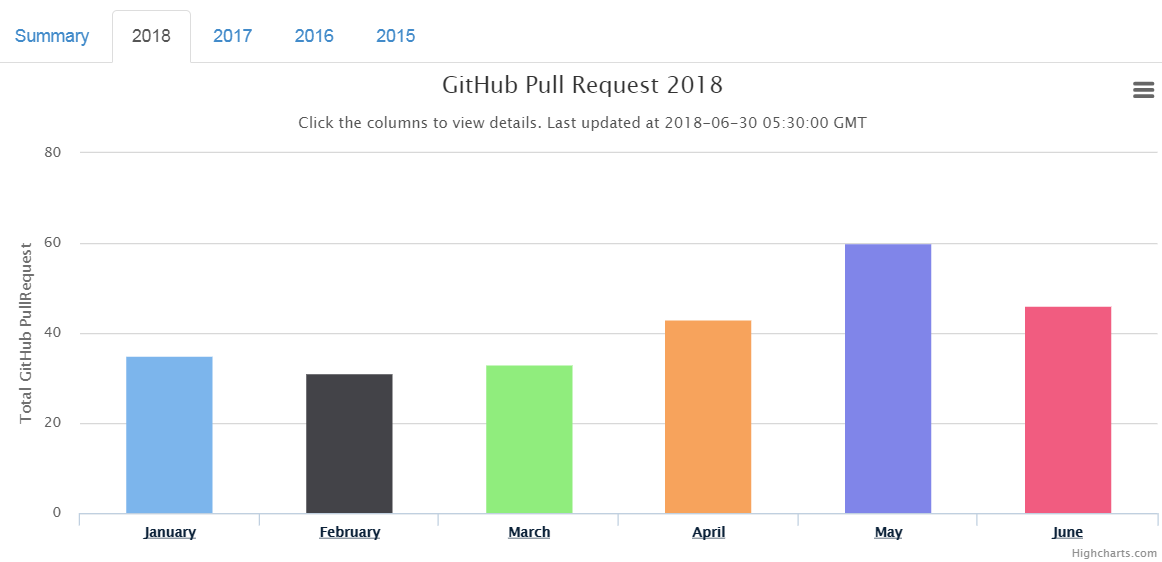 Overall so far, I have submitted 900 PR. The target is to reach the milestone of 1000 PR before the next London Perl Workshop in Nov 2018 looks promising with current speed.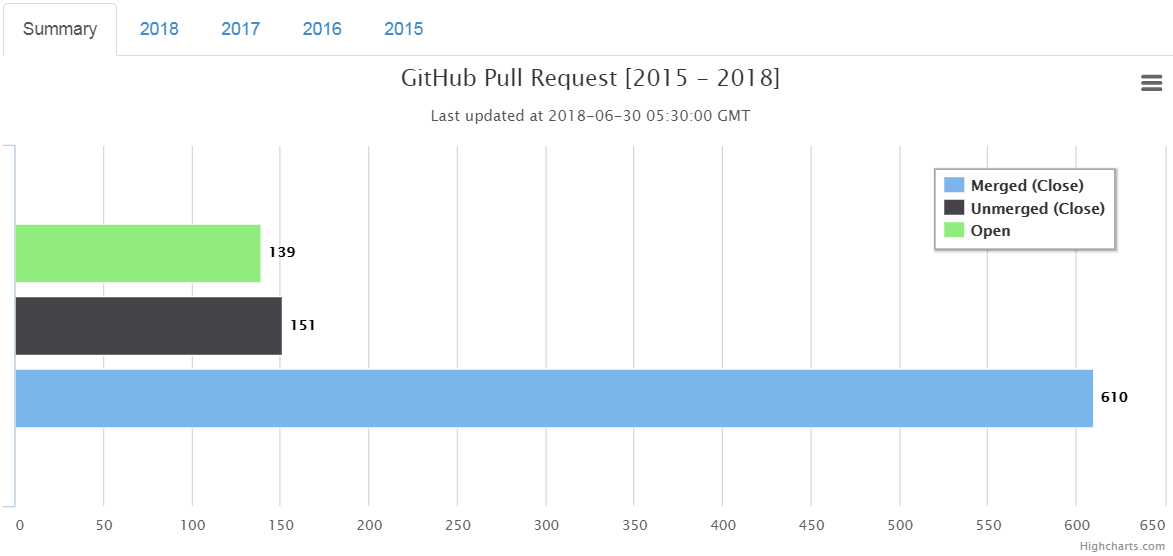 Git Commits
Last month, June 2018, there were 412 commits as compared to 536 commits in the month of May 2018.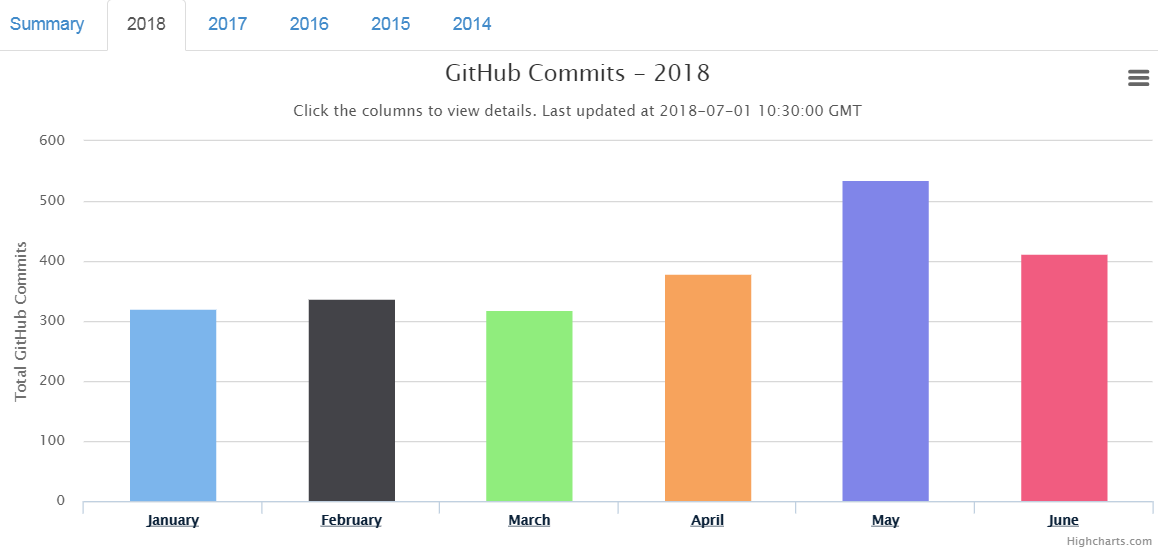 Overall so far, total commits in the year 2018 is 2309. There are still 6 months left in the year. It is likely I will beat the best year ever record of 3073 commits in the year 2017.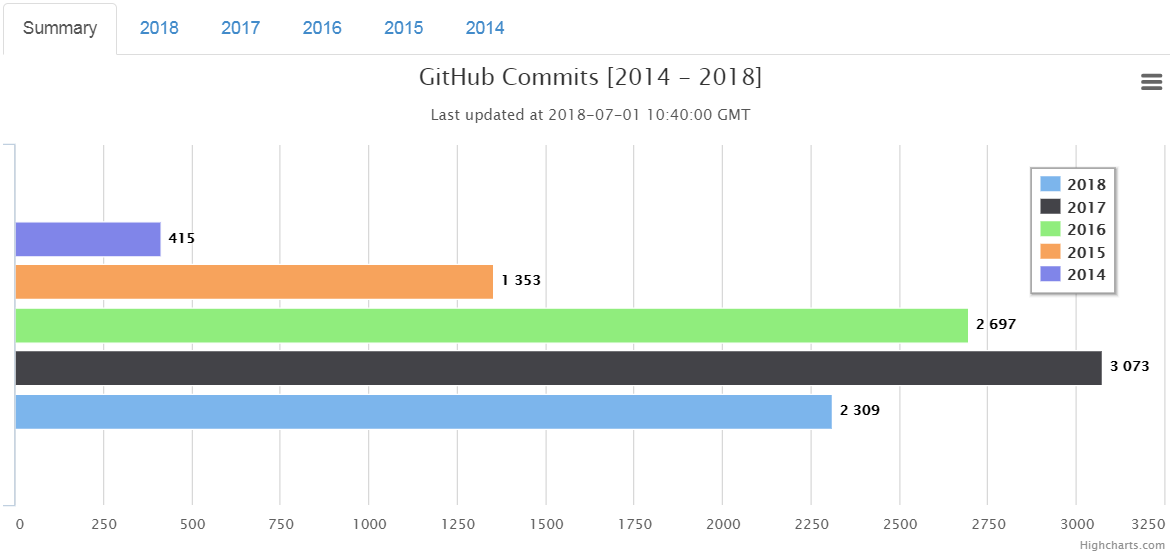 Pull Request Challenge
Last month, I received Module::Package as my June month assignment. I managed to submit 1 PR only as compared to 3 PR to my allocated distribution Perl::Critic::Git in the month of May 2018.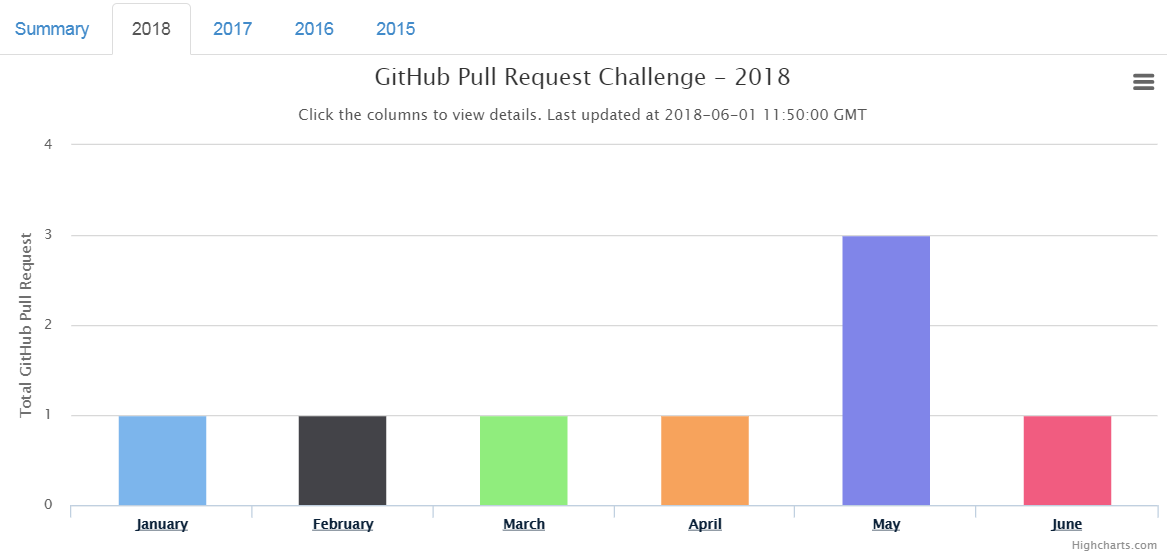 Overall so far, I have submitted 61 PR since the beginning of Pull Request Challenge.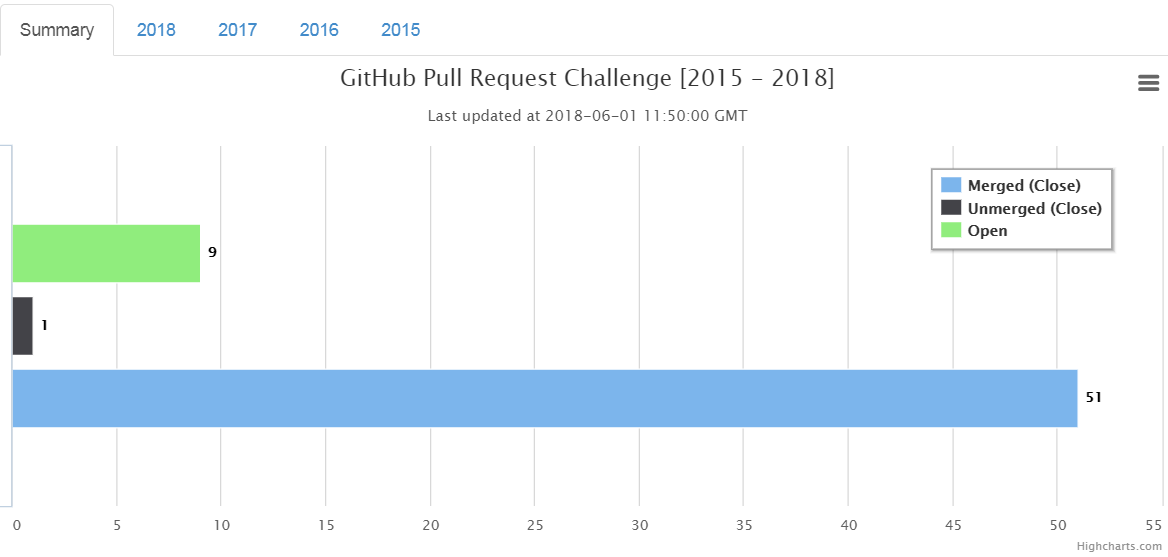 Perl Blog
Last month, I could only get time blog once same as in the month of May 2018 like this.
PerlWeekly Newsletter
Last month, I prepared the following editions of PerlWeekly newsletter.
as compared to just one Issue 356 in the month of May 2018.
Adopt CPAN Module
Last month, I adopted Time::Warp as kindly offered to me by Gabor Szabo. In the previous month, I adopted 2 modules as below, thanks to David E. Wheeler.
What else kept me busy last month? Well, I have started working on slides for the talk "How to become CPAN Contributor?" at the next The Perl Conference in Glasgow.
I will keep you informed as I progress.
Till then enjoy the summer and football.