London.pm - First Tech Meet of the year 2019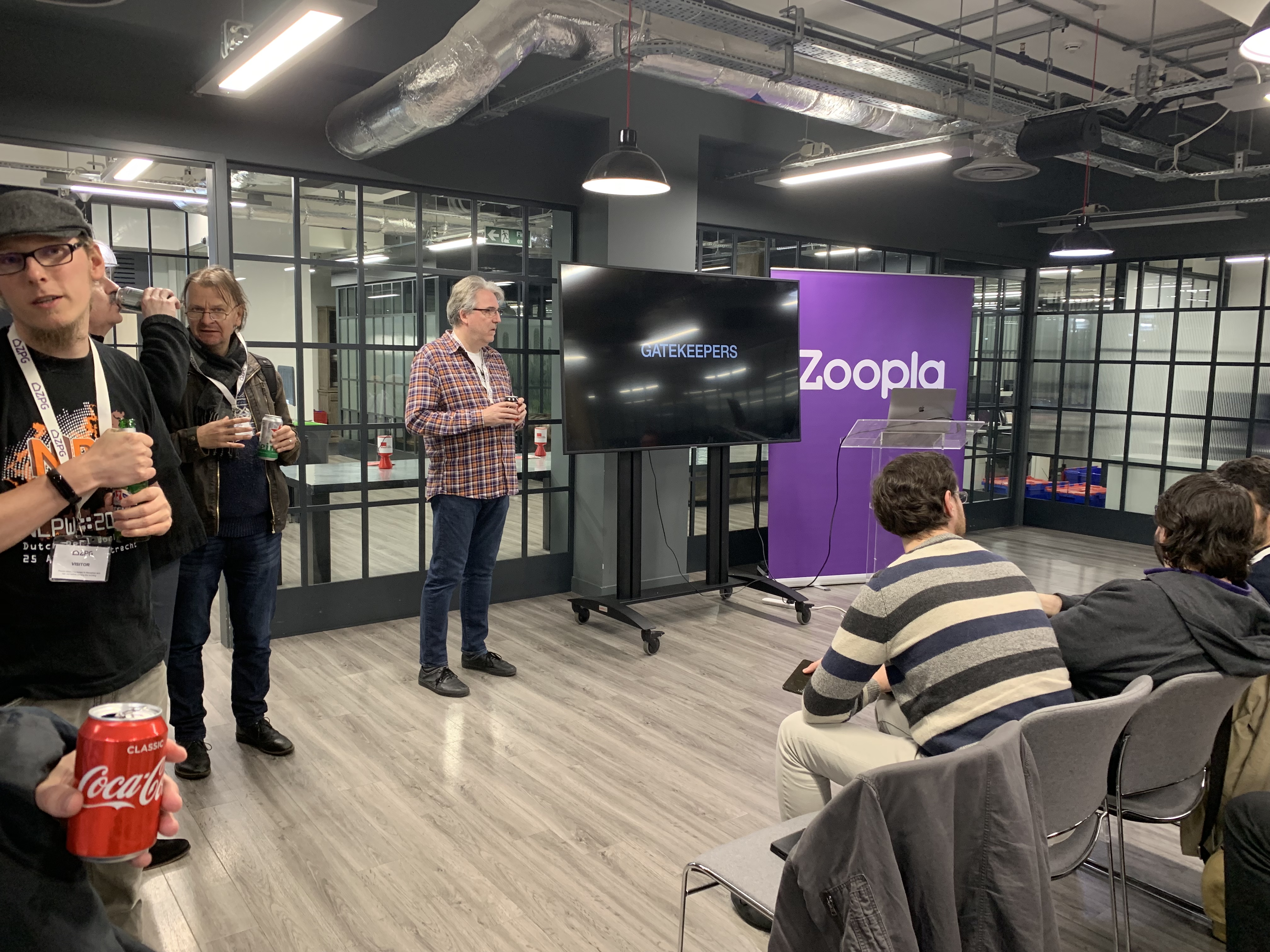 Last Thursday, 28th February 2019, London Perl Mongers group organised first Tech Meet of the year 2019. Thanks to Zoopla for giving us space to hold the meet. Also for Pizzas and drinks.
In the past, I never made any effort to attend the Tech Meet. On 9th November 2017, I attended my first Tech Meet. It was to meet and greet Neil Bowers as the invitation had his name as one of the speakers. I blogged about it. Ever since, I haven't missed a single Tech Meet. It is so fun and entertaining.
This time also it was such a great event with mix of regular and new speakers. I got to meet LPW team after such a long time. Two members were still missing. Rick and Lee. Luckily, Julien and Katherine made it. Julien even gave a short talk that he is planning to give in the next German Perl Workshop as well but in German.
I met many people some familiar faces and some new faces. There was a guy who asked me, are you MANWAR? I said yes and then replied back "I am Anwar". Later he told me his name is "Anwar Hossain". Great to meet people who shares your name.
I reached the venue well in time and saw "Errietta Kostala". She has a beautiful smile, I must say. She was giving away "Visitor Pass" to all attendees. As soon as I entered the building, she said, "Let me guess, you are Mohammad. I have contributed to your Map::Tube distribution". Indeed she created a map for Athens the very same day, I gave introduction talk about Map::Tube at London Perl Workshop 2017.
After the signing in, I went up where I saw Dave Cross, Aaron Crane, Simon Proctor, Fergus and many more. I also met JJ Atria from CV Library. Few minutes later, Theo
arrived with his baggage. I really admire his dedication, knowing he doesn't live in England but still not only attend the Tech Meet but also give talk. He is one the few speakers where you will never get bored during his talk.
Simon Proctor introduced me to "Fernando Corrêa de Oliveira", who just moved to London couple of weeks ago. He was one of the speaker of the event.
The first talk of the evening was by Theo about "Gatekeepers". It was entertaining and informative at the same time. The second talk was about "Perl 6 Operators and Metaoperators"
by Simon Proctor. I was very eagerly waiting for this talk as I recently started exploring about Perl 6. I have to revisit the slides to understand everything. After two technical talks, comes not so technical talk by Dave Cross. He was talking about "Monoliths, Balls of Mud and Silver Bullets". He is simply genius. I loved the way he presents technical subject with such an ease.Now it was time for Pizza break.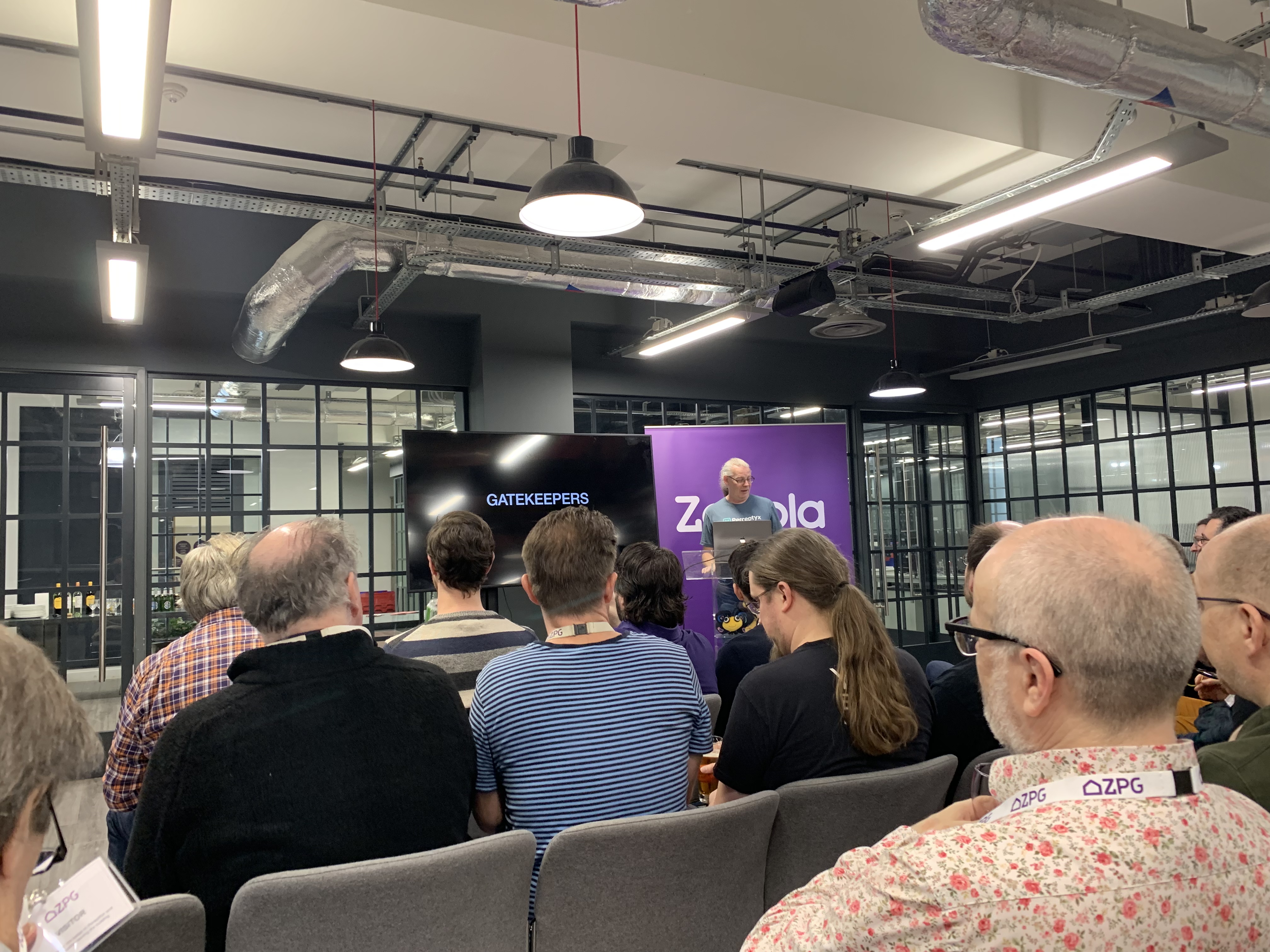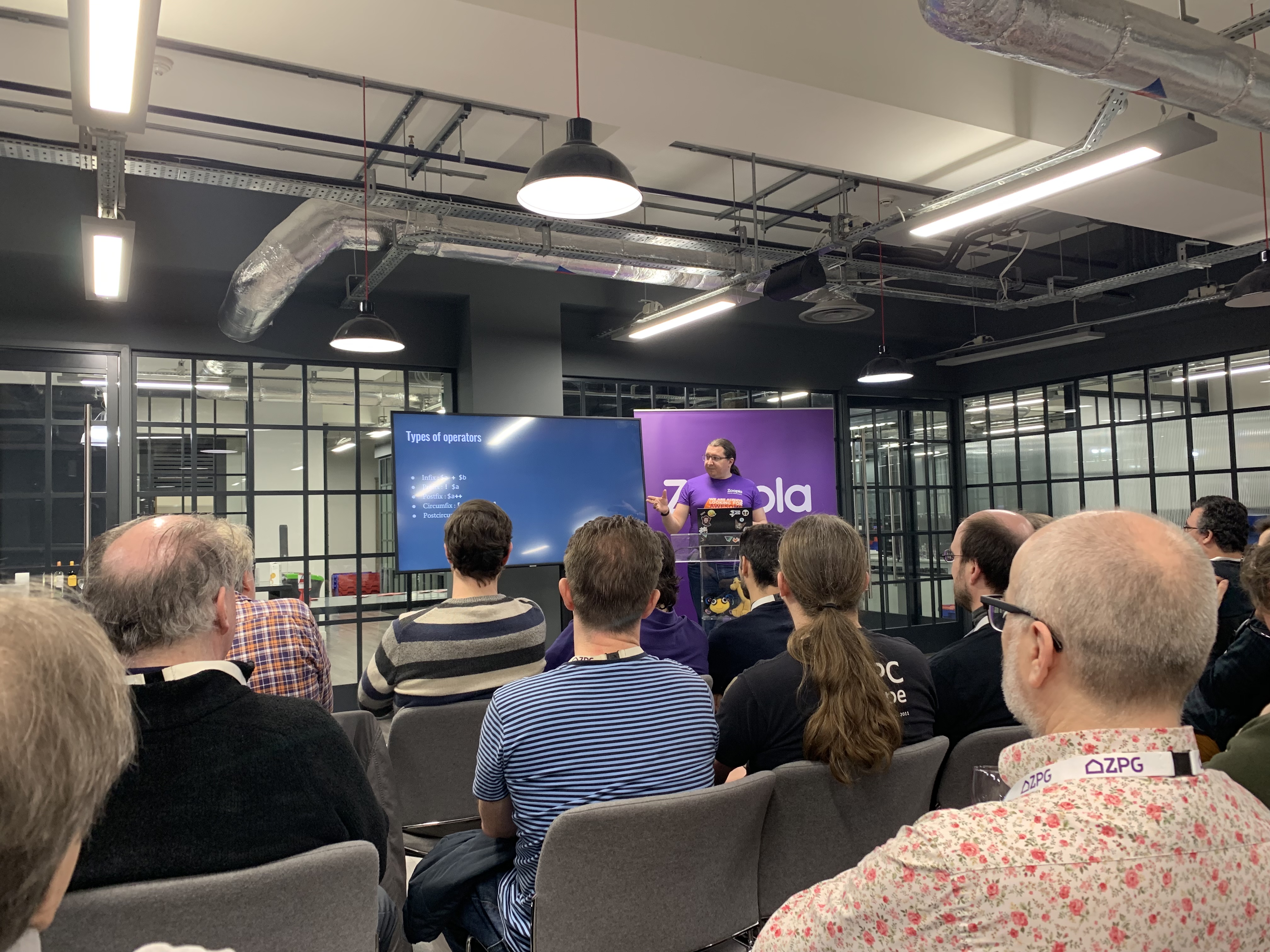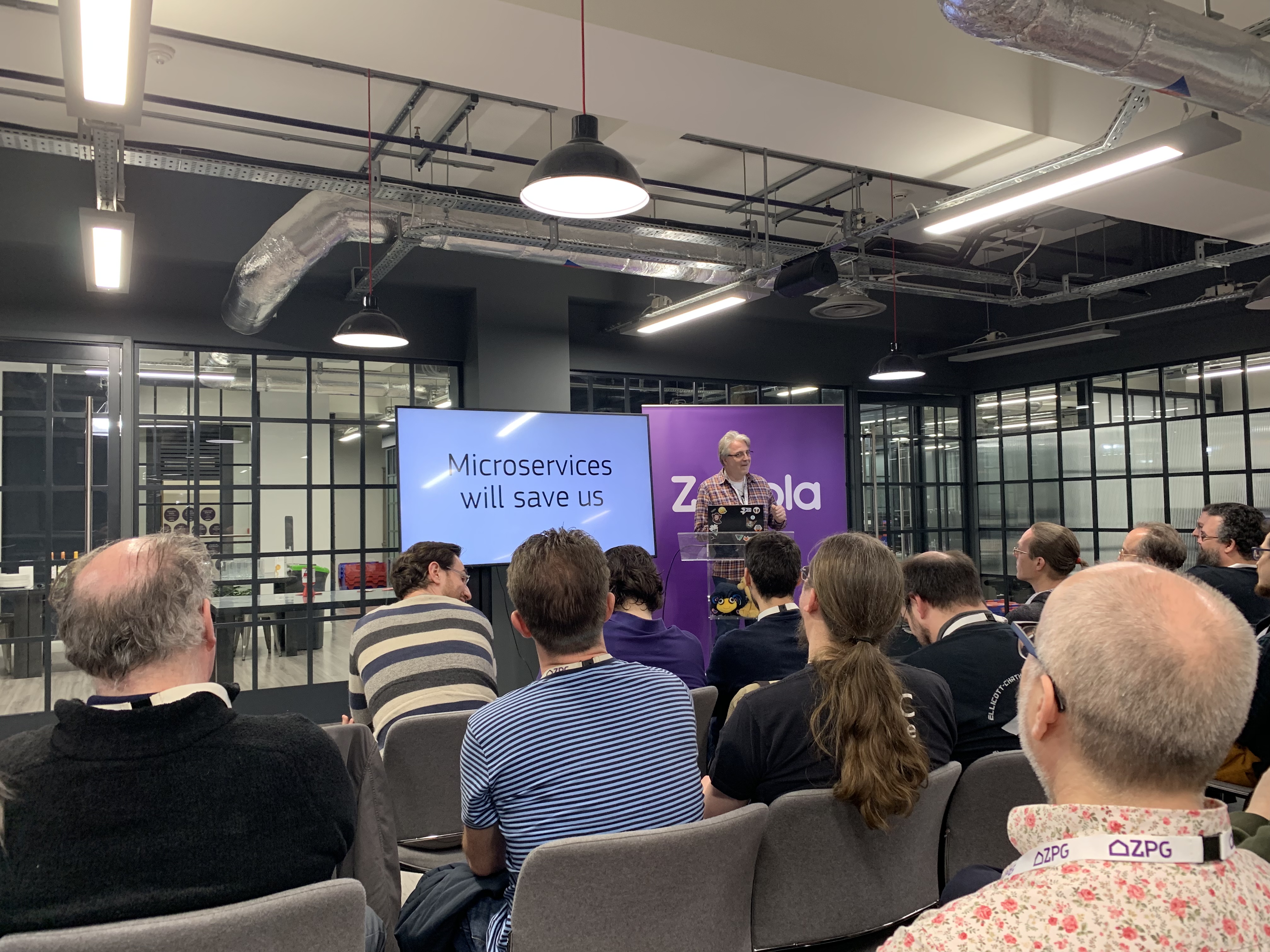 During the break, Fergus and I, discussed about organising event where we would invite new people to Perl and help them contribute. We even had quick chat with Dave Cross.
He liked the idea and offer to help as well.
Post the break, we discussed how we want to improve the format of Tech Meet. It was great sharing different ideas. I am sure, Dave Cross, will talk about it in his next blog. I took the opportunity and shared our idea with the audience. I hope we will take it to a logical conclusion.
Now it was time for "Fernando Corrêa de Oliveira", first time speaker to talk about "Red", a Perl 6 ORM. I liked the fact it was Perl 6 oriented. However I need to revisit the subject again. It was then Julien's turn for the closing talk "Join All Things". I love Julien's presentation style. At the end of Julien's talk, it was already over 9 pm. Time to go home, some went to local pubs.