Monthly Report - July

Last month I nearly broke one of my new year resolutions i.e submit 50+ PR every month in the year 2019. At the start of the last day of the month i.e. 31st July, I had 45 PR submitted and had 8 working hours to do the remaining 5 PR to reach the target. It was a working day, so finding time to do PR was even more difficult. Now a days, I found CPAN authors don't leave anything for me to do. Luckily by end of the day, I managed to reached the target. With this now, I have completed 7 consecutive months where I submitted 50+ PR. I am going to be away for a week next week for The Perl Conference in Riga, so it is going to be very tight to cover up the time. With Perl Weekly Challenge taking most of my spare time, I find it difficult to do my other CPAN contributions. Having said that, I am pleased with the way Perl Weekly
Challenge has been supported by both Perl5 and Perl6 community.
Let's take a quick look through last month main activities.
Pull Request
Git Commits
Perl Weekly Challenge
Pull Request Club
Perl Blog
Perl Weekly Newsletter
Adopt CPAN Module
Pull Request
50 Pull Requests submitted in the month of July. With this I have now completed 50+ Pull Request every month so far in the year 2019, one of my new year resolutions.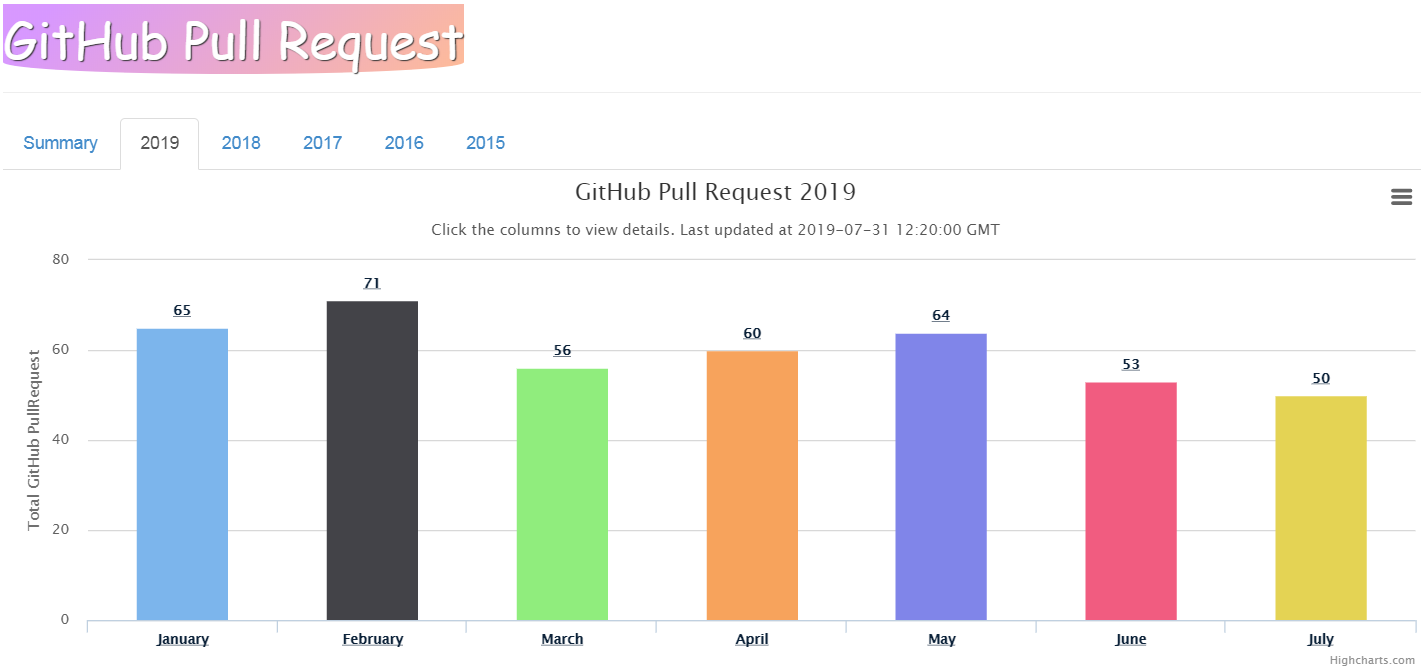 1868 Pull Request altogether.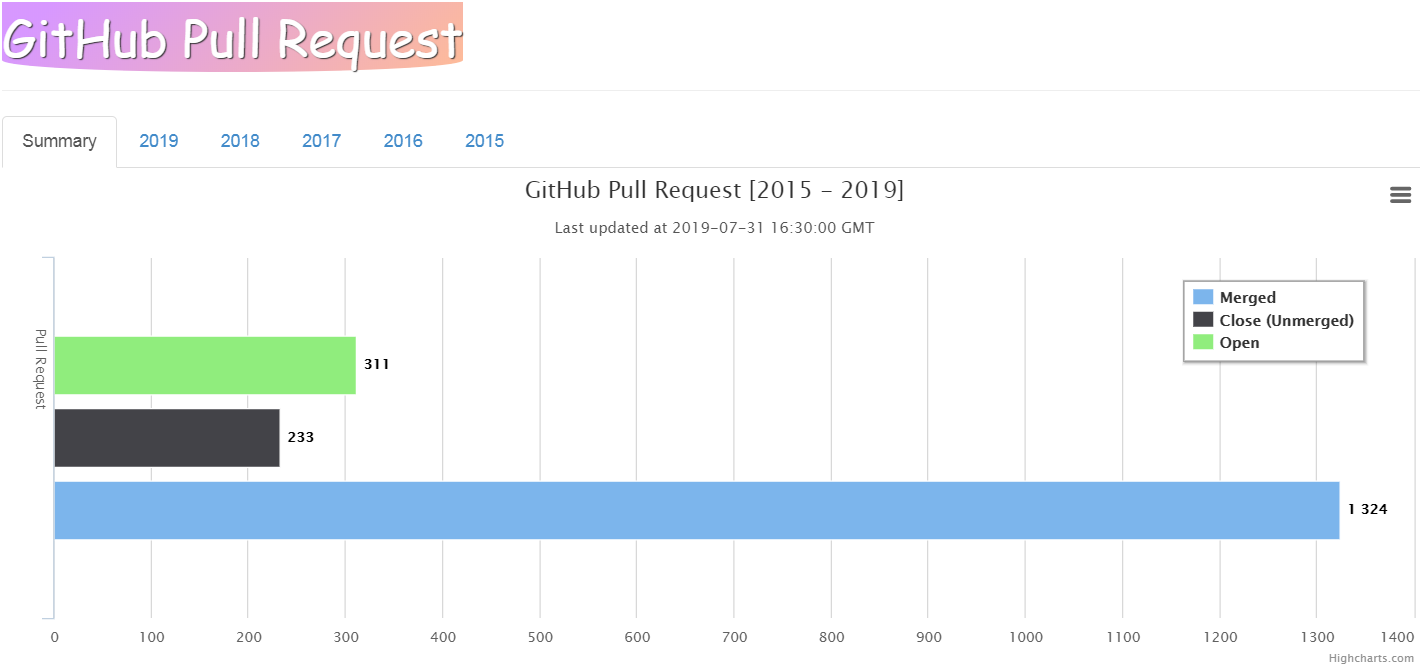 Git Commits
839 commits recorded in the month of July.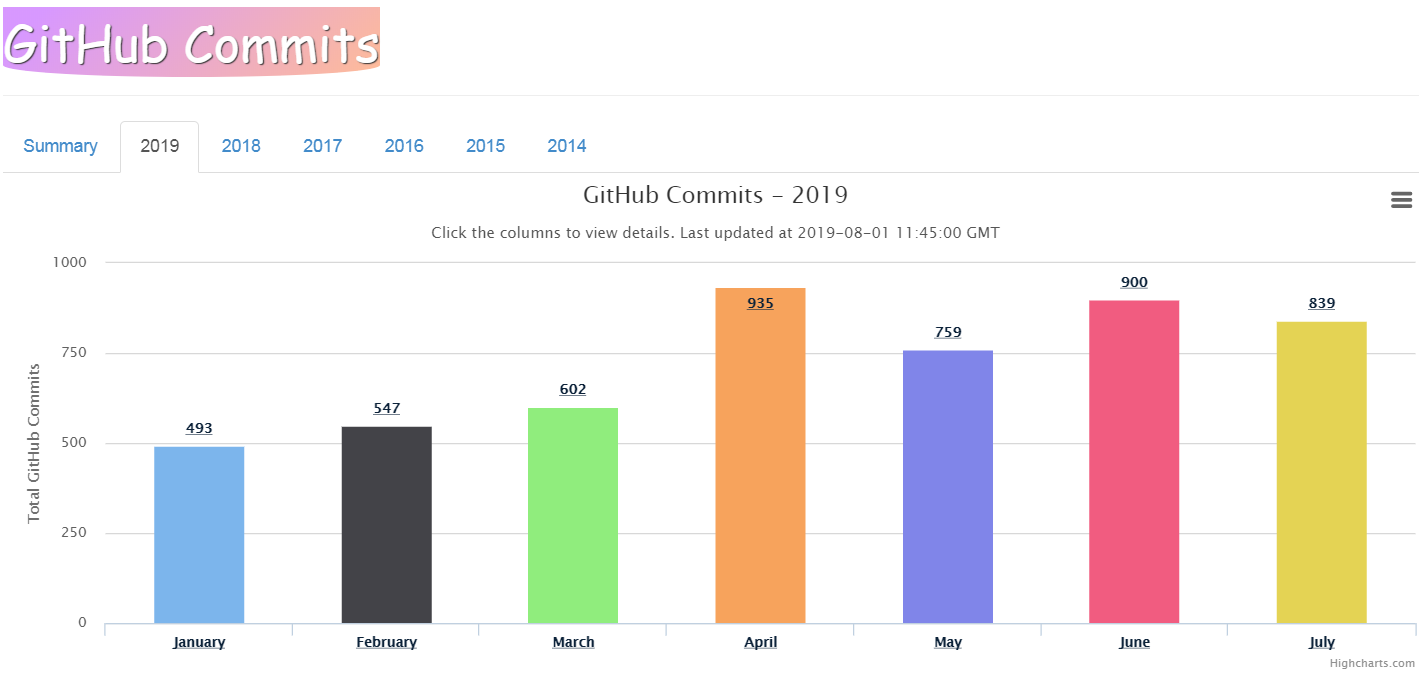 Overall 5075 commits recorded so far in the year 2019.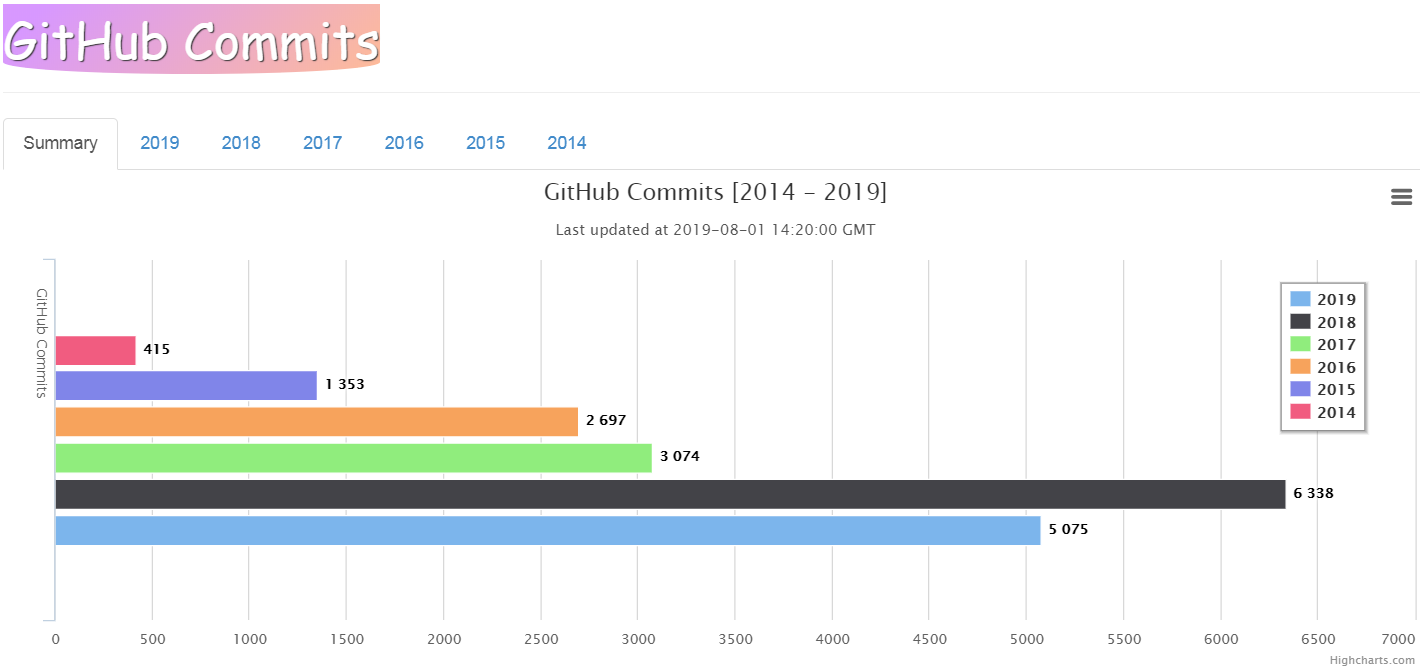 Perl Weekly Challenge
Perl Weekly Challenge proposed in the month of July.
I have also reviewed the weekly challenges and they are listed as below:
Please checkout the interview with the Champions.
Pull Request Club
Last month, I received Git::Repository::Plugin::Log and I submitted one Pull Request.

Perl Blog
Last month, I blogged about the following topics.
Perl Weekly Newsletter
Last month, I edited 3 editions of The Perl Weekly newsletter i.e. Issue #414, Issue #416 and Issue #418.
Adopt CPAN Module
None adopted last month.