Monthly Report - September

What did I do last month? Let me guess, the short answer would be "I was managing Perl Weekly Challenge". Although it sounds so simple, it is tough task, I must admit. Having said that, I really enjoy it. I get to interact with so many great people and learn from their experience. Above all, when I receive "Thank You" message, that takes away all the pain. I simply love the positive vibes I get from each and every member of the community.
I noticed a trend in "Perl Weekly Challenge", members now trying different languages as well. Python is one such where we have had more than one solutions. If you want to know what others are doing, please do check out the blogs. Also please do follow us @PerlWChallenge, so that you don't miss out any announcements. On top of that, members discuss task as well.
Last month, I attended the third London.PM Tech Meet of the year 2019, where I gave a short talk on "Perl Weekly Challenge". It was well received. I am even planning to give the same talk at the next "London Perl Workshop - 2019" on 19th Oct. Please do join us if you are in or around London on the day.
Let's take a quick look through last month main activities.
Pull Request
Git Commits
Perl Weekly Challenge
Pull Request Club
Perl Blog
PerlWeekly Newsletter
Adopt CPAN Module
Pull Request
63 Pull Requests submitted in the month of September. With this I have now completed 50+ Pull Request every month so far in the year 2019, one of my new year resolutions.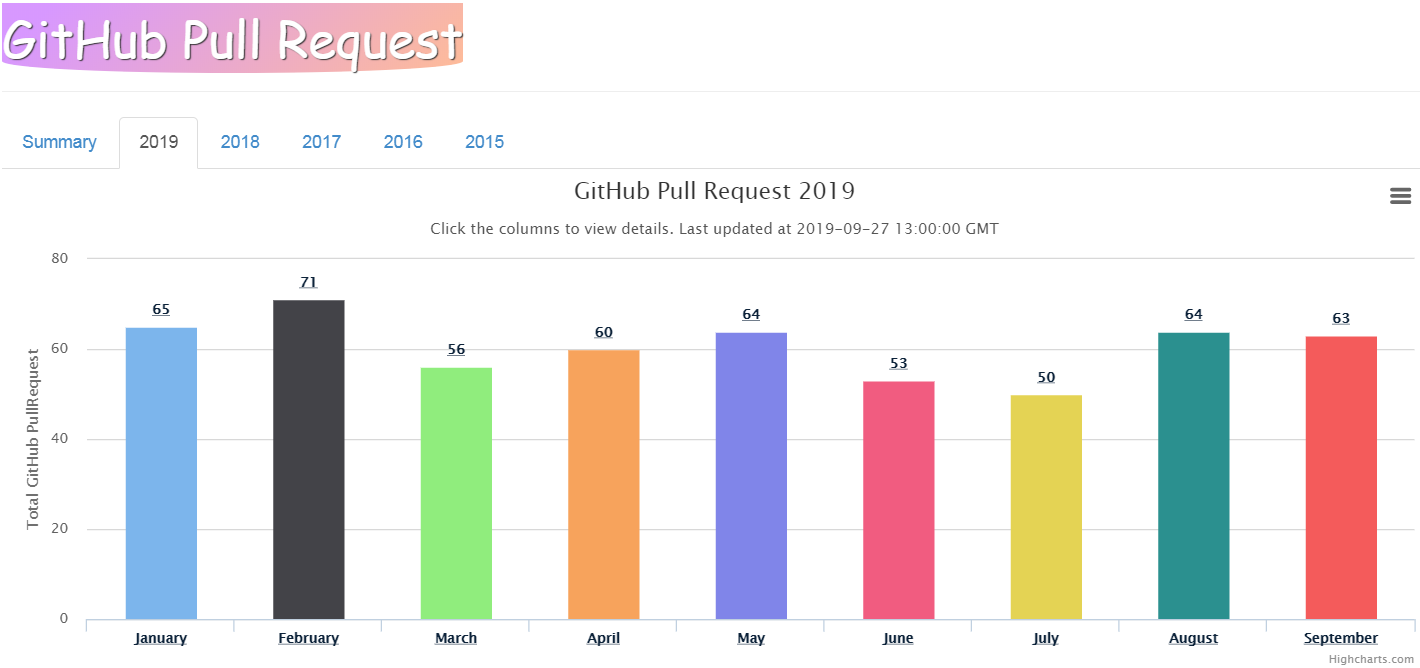 1995 Pull Request altogether.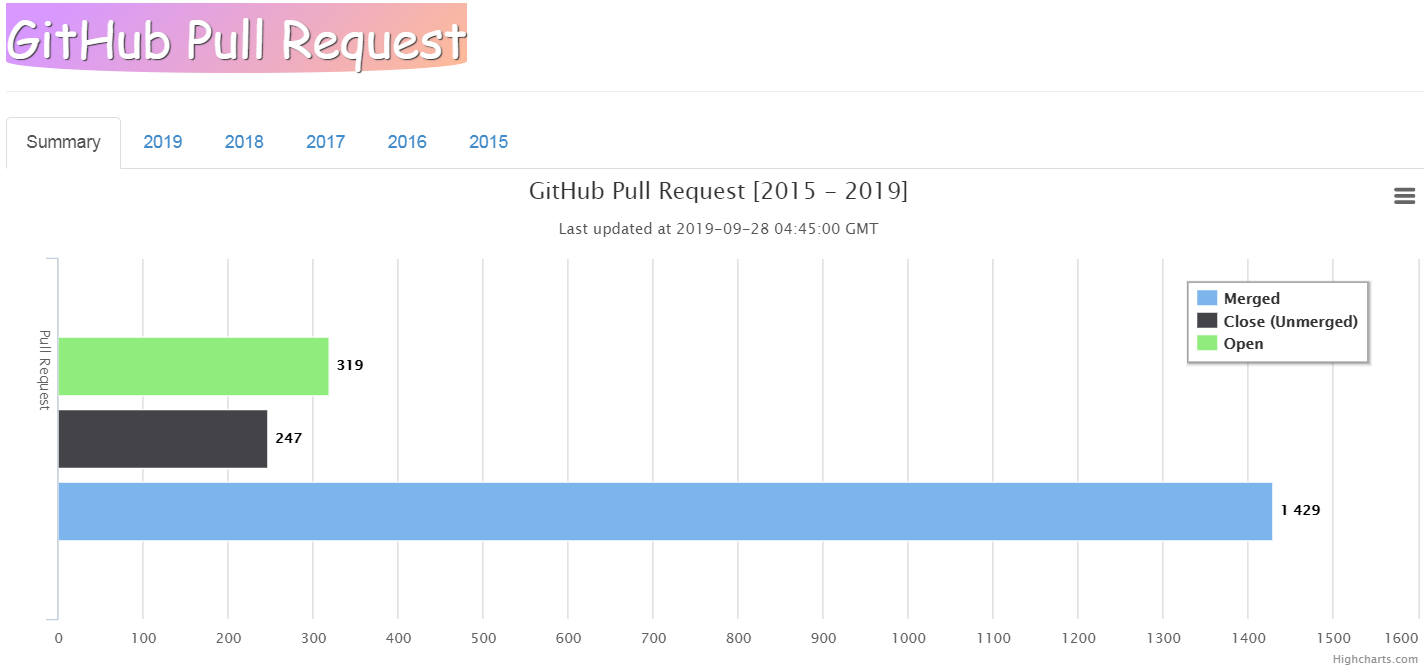 Git Commits
819 commits recorded in the month of September.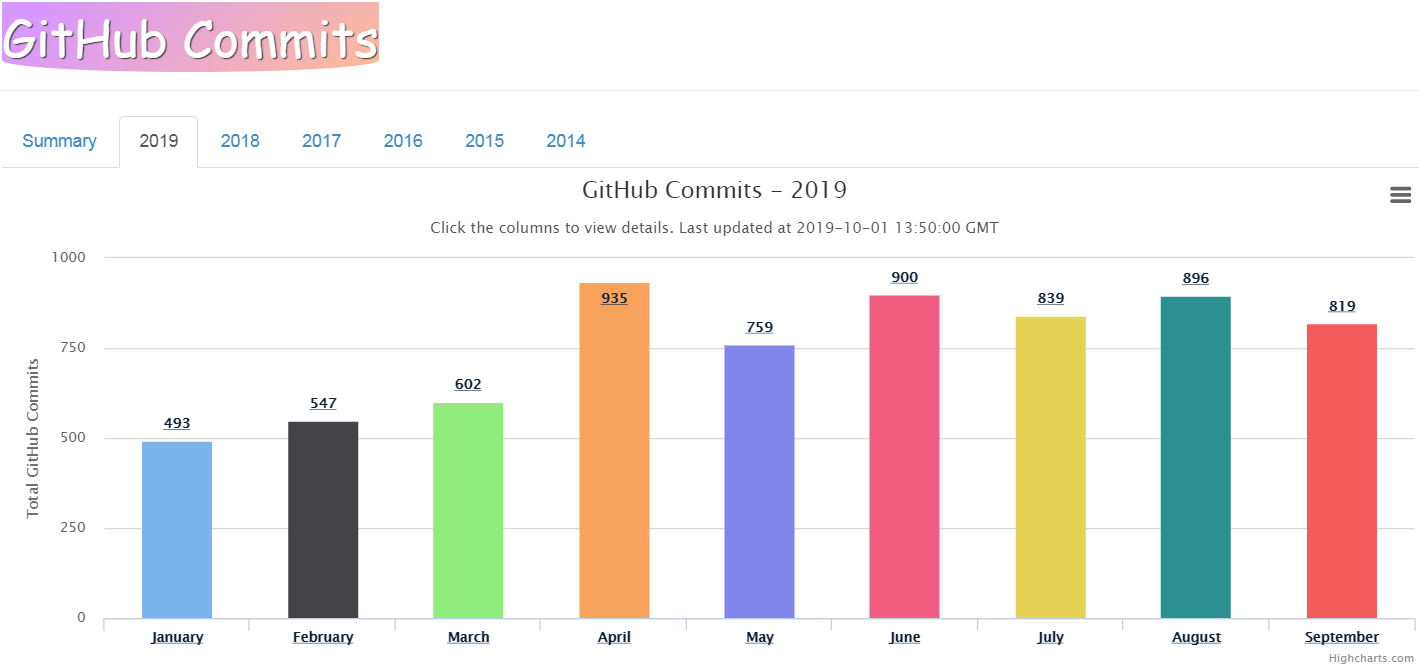 Overall 6810 commits recorded so far in the year 2019.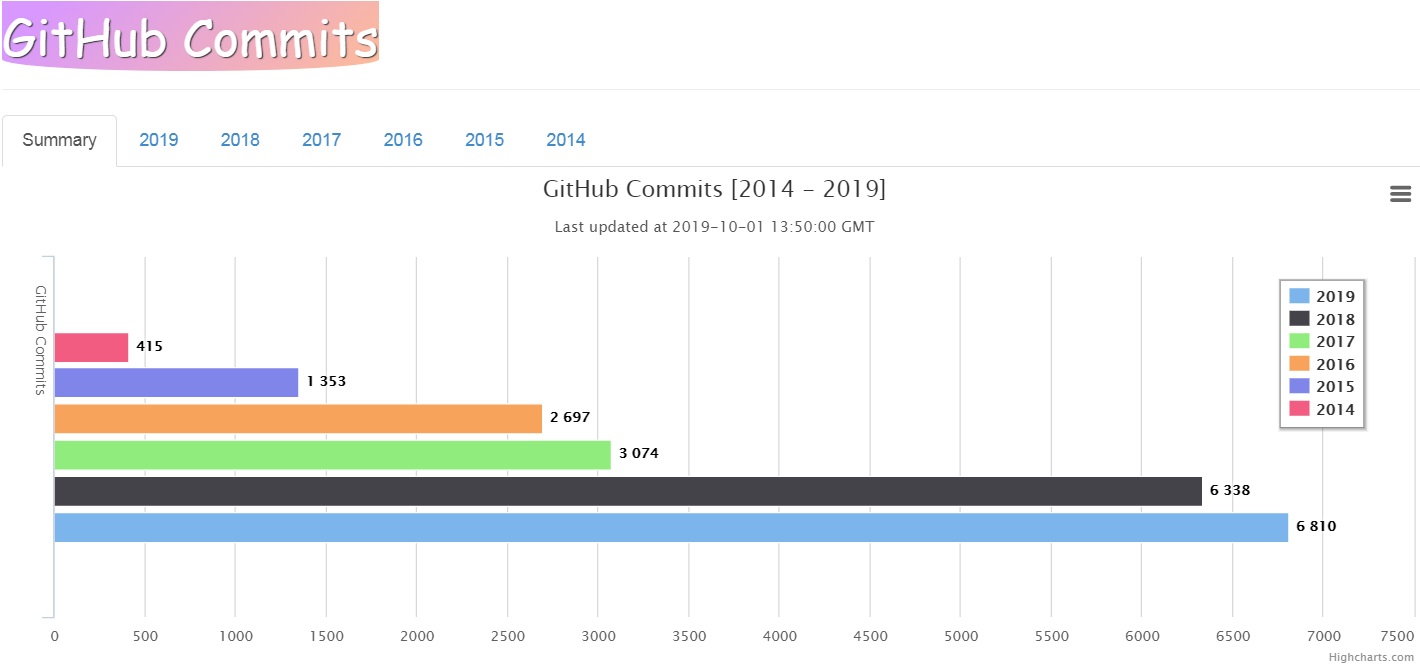 Perl Weekly Challenge
Perl Weekly Challenge proposed in the month of September
I have also reviewed the weekly challenges and they are listed as below:
Please checkout the interview with the Champions.
Pull Request Club
Last month, I received HTTP::Tiny::Multipart by Renee Baecker. I submitted one Pull Request.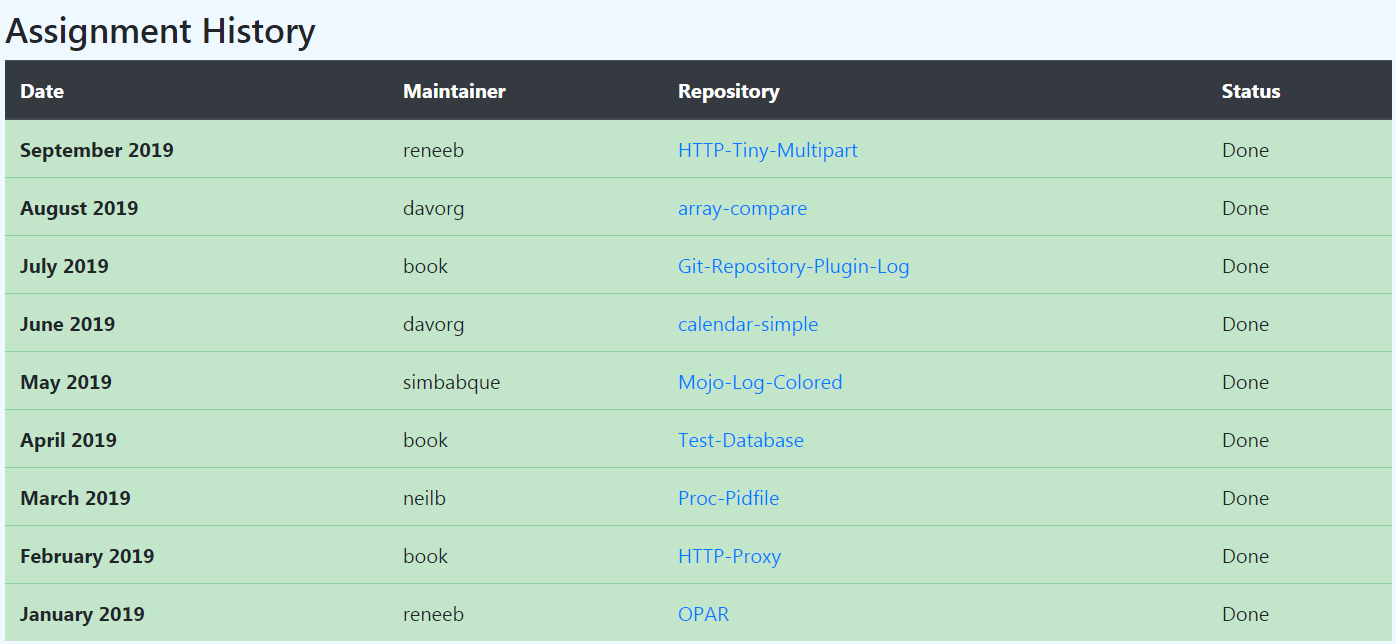 Perl Blog
Last month, I blogged about the following topics.
Perl Weekly Newsletter
Last month, I edited 2 editions of The Perl Weekly newsletter i.e. Issue #424 and Issue #426.
Adopt CPAN Module
None in the last month.