Monthly Report - August

The main activity for me last month was "The Perl Conference in Riga". It was my second European Perl Conference and the most memorable one. You can read my full report, if you are interested. During the conference, I got to meet, Heart & Soul of any Perl event, Liz & Wendy. It is embarrassing that I still don't know who's Liz and who's Wendy. One day, I will sort that out once for all next time when I meet them. I hope they would attend the London Perl Workshop next month. I met Paul Johnson first time in person. I have interacted with him on Twitter before. I also met many CPAN contributors who received Pull Request from me in the past. Icing on the cake was a gift, a book titled "Learning to program with Perl6: First Steps" by JJ Merelo.
We reached another milestone last month for Perl Weekly Challenge, as we successfully completed 6 months of fun and challenge. There have been steady growth of team members and contributions. The best of all is Damian Conway weekly blog series doing the Perl Weekly Challenge.
For the last 2 months, I am finding hard to reach my monthly target of 50 Pull Request. Last month also I struggled but thanks to Barbie, I have managed to get there easily. Barbie offered his collection of works on CPAN to work on. He kindly accepted nearly all my Pull Request. My aim is not just to submit random Pull Request but make sure it is worthy of acceptance by author. At the start of year 2019, the success rate was 70%. At the end of August, it is 71.3%. Not much changed but at least I haven't gone down, considering I am adding 50+ every month to the list.
Let's take a quick look through last month main activities.
Pull Request
Git Commits
Perl Weekly Challenge
Pull Request Club
Perl Blog
PerlWeekly Newsletter
Adopt CPAN Module
Pull Request
64 Pull Requests submitted in the month of August. With this I have now completed 50+ Pull Request every month so far in the year 2019, one of my new year resolutions.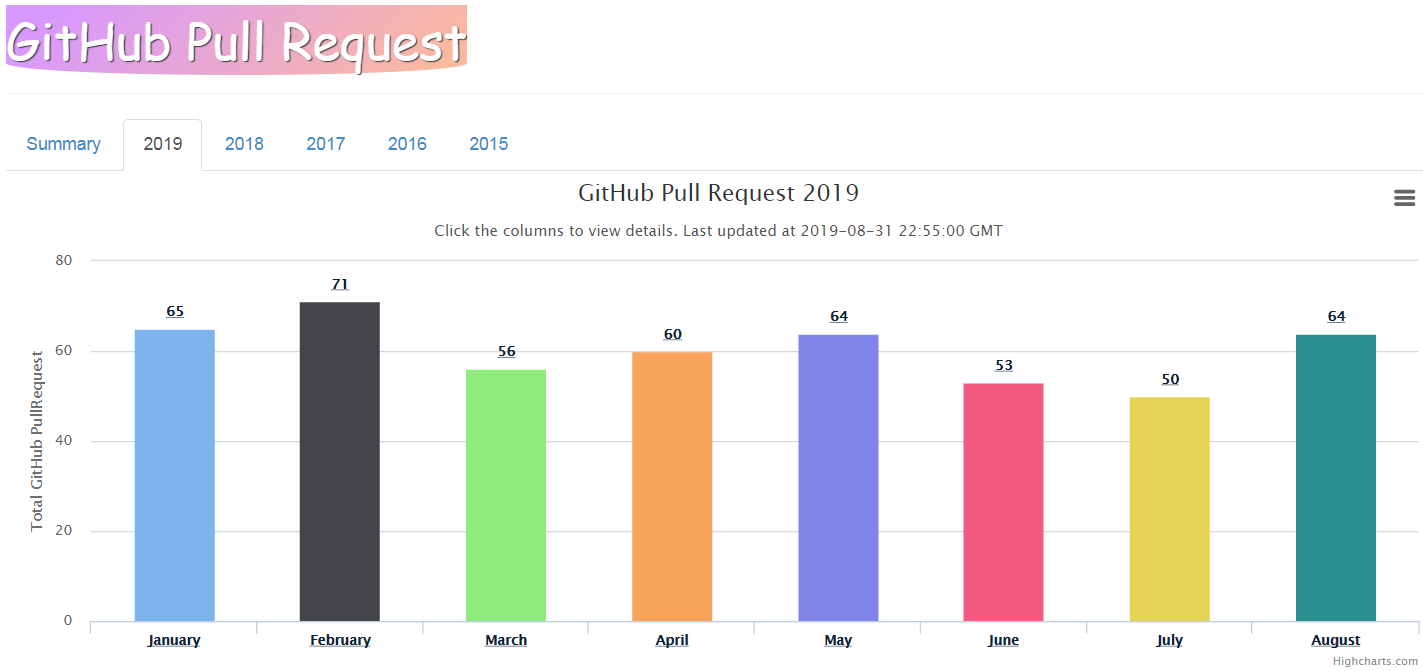 1932 Pull Request altogether.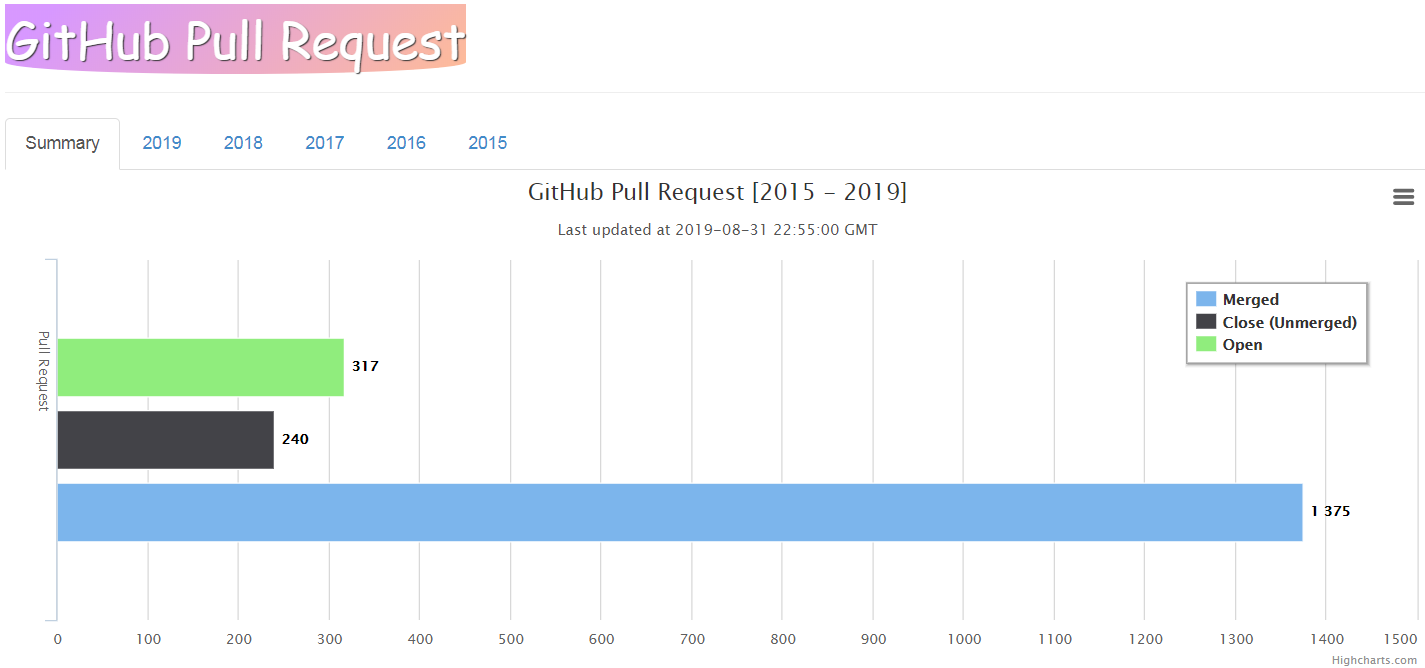 Git Commits
895 commits recorded in the month of August.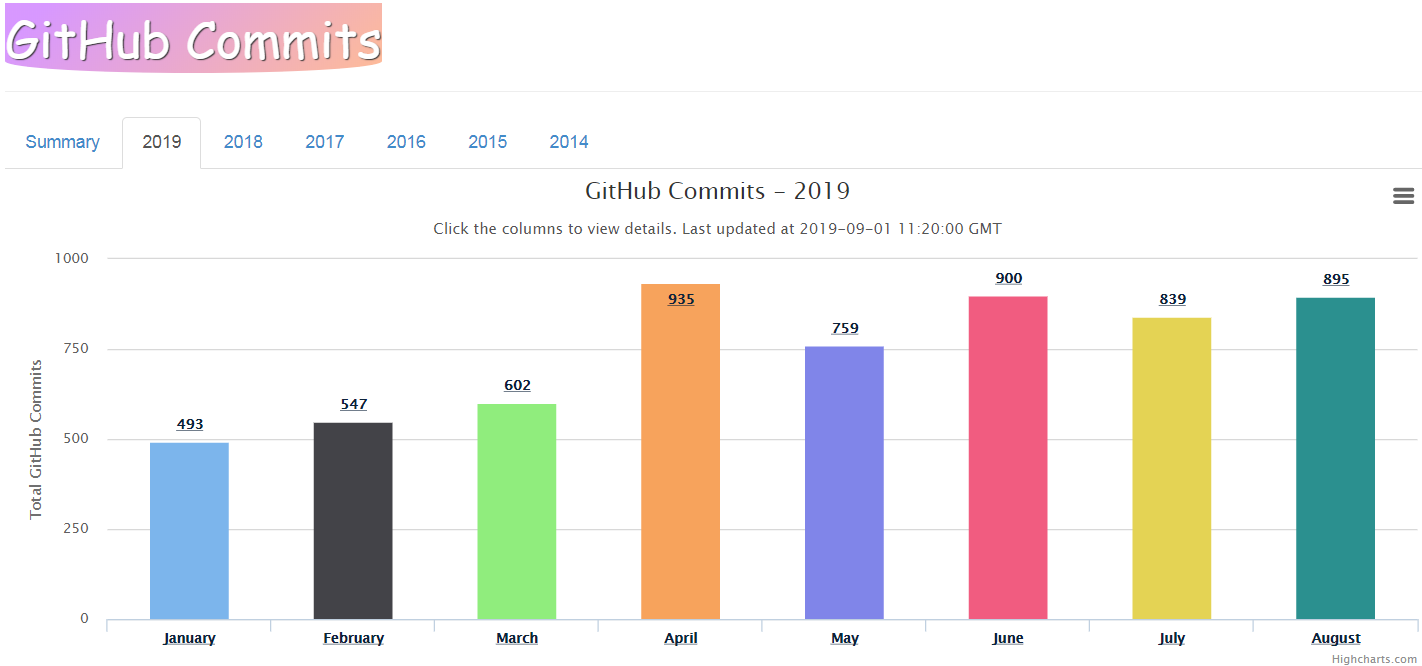 Overall 5970 commits recorded so far in the year 2019.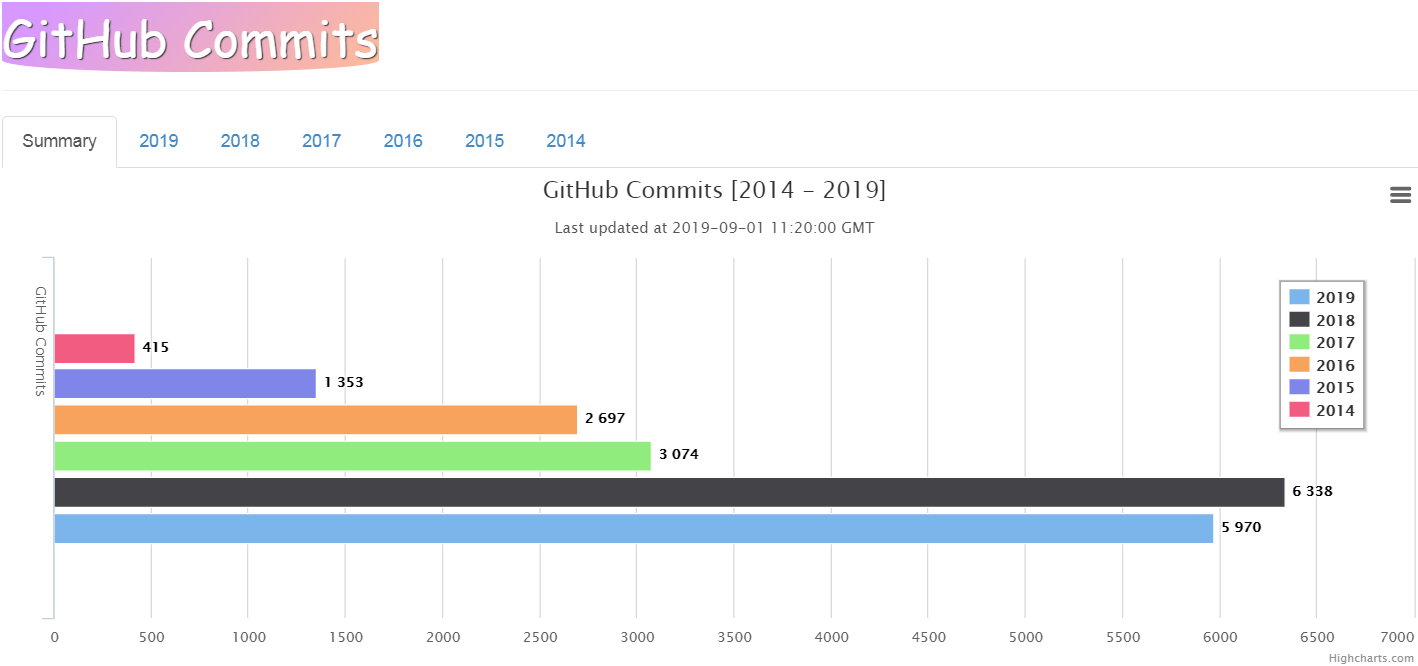 Perl Weekly Challenge
Perl Weekly Challenge proposed in the month of August
I have also reviewed the weekly challenges and they are listed as below:
Please checkout the interview with the Champions.
Pull Request Club
Last month, I received Array::Compare by Dave Cross. I submitted one Pull Request. Dave not only accepted the Pull Request but also offered me to adopt the distribution. I am now officially joined the team of maintainers.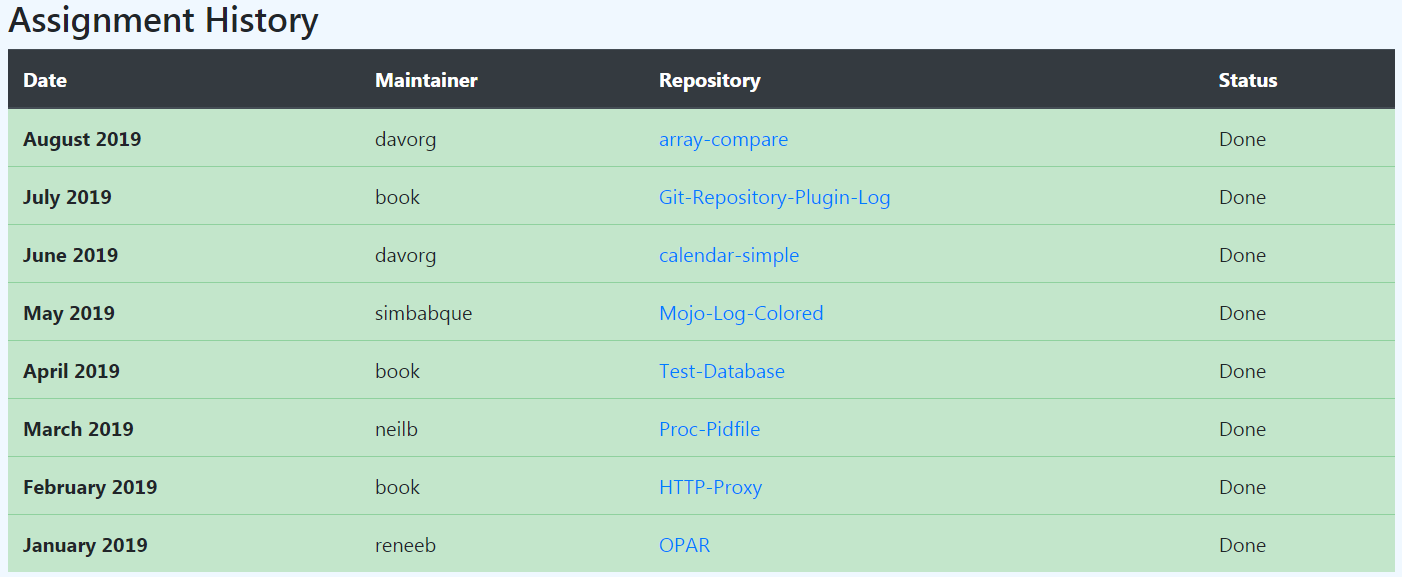 Perl Blog
Last month, I blogged about the following topics.
Perl Weekly Newsletter
Last month, I edited 2 editions of The Perl Weekly newsletter i.e. Issue #420 and Issue #422.
Adopt CPAN Module
Last month, I adopted Array::Compare and have already pushed one change, post adoption.