Monthly Report - October

October has been always the busiest month of the year for one annual event Hacktoberfest. However this time, we have had London Perl Workshop annual event as well. On top of all these, I have had to manage Perl Weekly Challenge. I have been participating Hacktoberfest since 2015. It was first introduced to me by Neil Bowers. Last year, I contributed 155 Pull Requests in the month of October. Having done this, I never thought I would ever break this record. Luckily I submitted 160 Pull Request last month.
Here is the breakdown:
Merged: 90
Close (unmerged): 17
Open: 53
I have been attending London Perl Workshop for many years but this year was very special for me for two reasons. One, for the first time, I gave talk on Raku and second, this year I gave 2 talks for the first time. Also both talks finished on the dot to my surprise. I really missed Liz & Wendy this time. I don't remember if they ever missed before. I hope they would attend the next year European Perl Conference in Amsterdam.
Last but not the least, Perl Weekly Challenge Team participated in the Hacktoberfest and contributed 185 Pull Requests.

Let's take a quick look through last month main activities.
Pull Request
Git Commits
Perl Weekly Challenge
Pull Request Club
Perl Blog
PerlWeekly Newsletter
Adopt CPAN Module
Pull Request
160 Pull Requests submitted in the month of October. With this I have now completed 50+ Pull Request every month so far in the year 2019, one of my new year resolutions.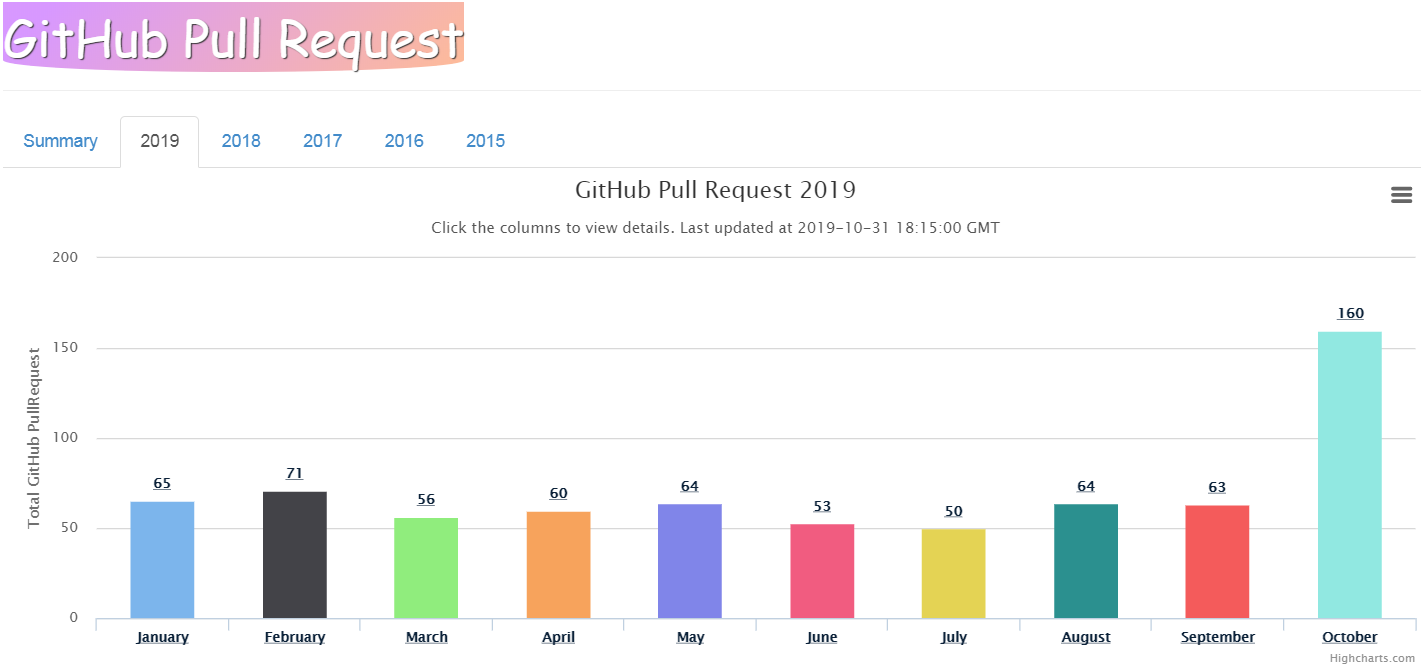 2154 Pull Requests altogether.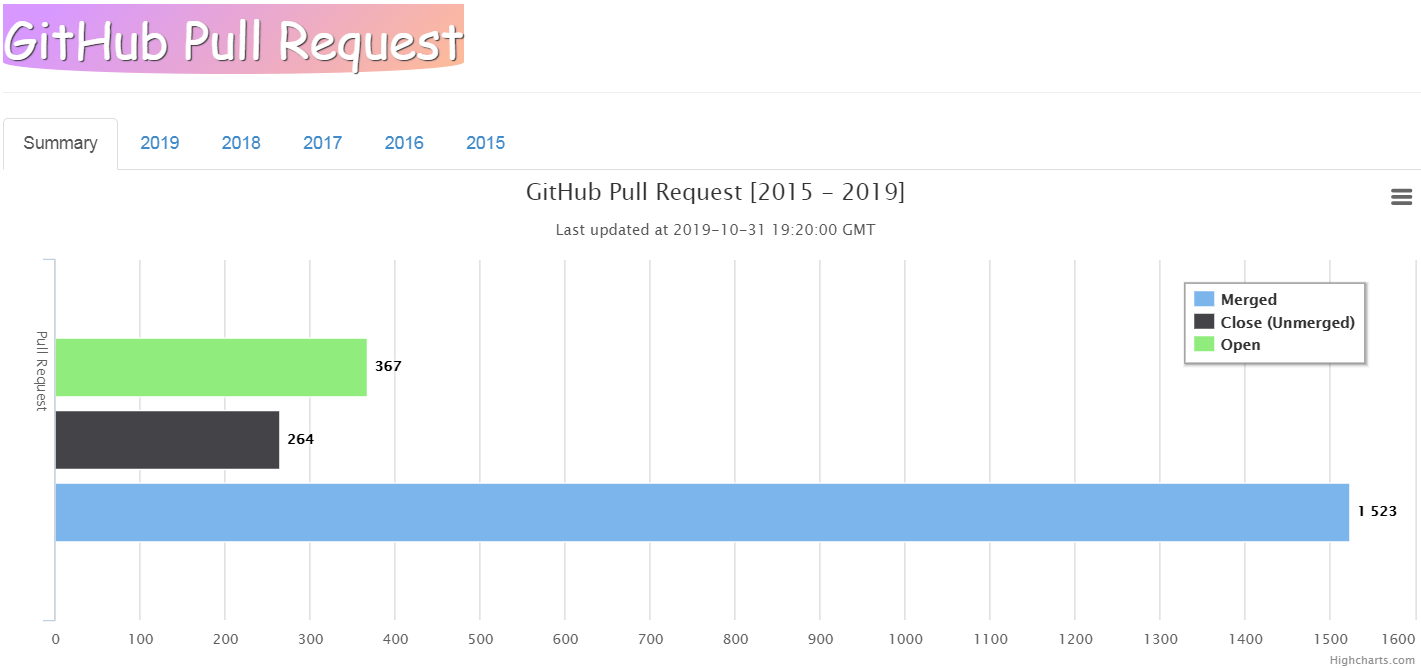 Git Commits
1474 commits recorded in the month of October.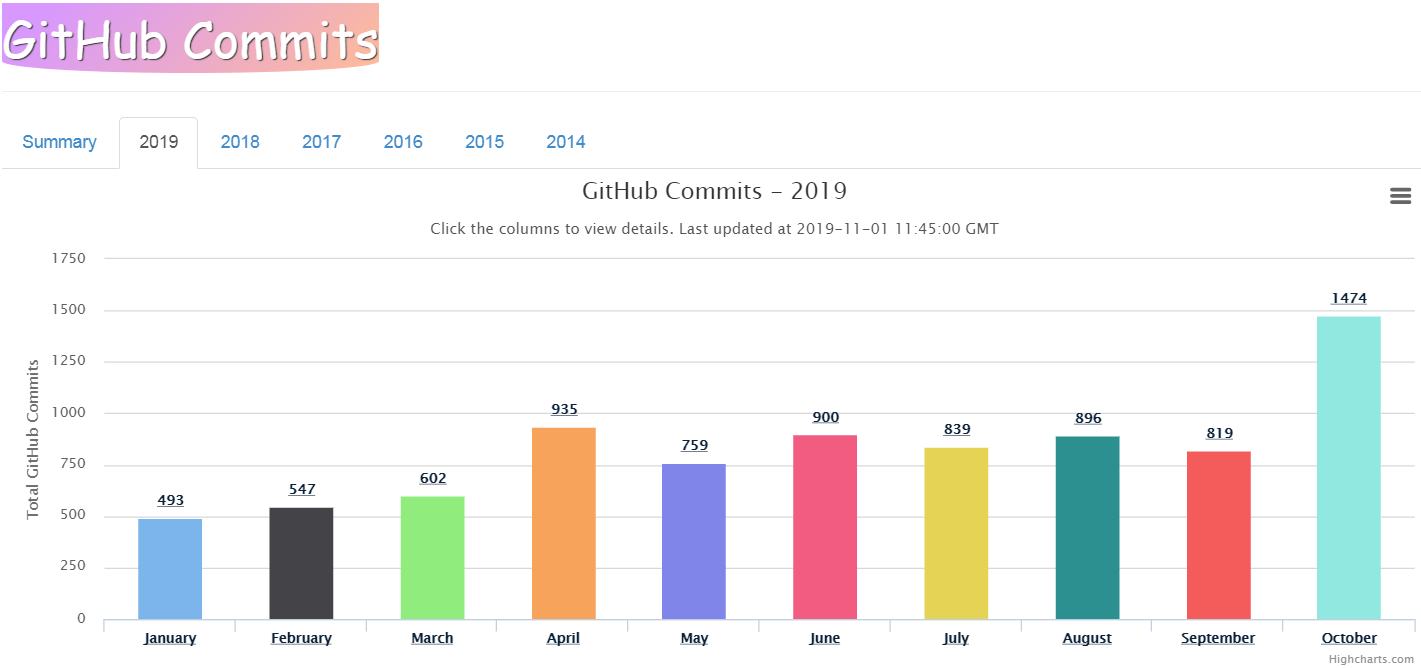 Overall 8284 commits recorded so far in the year 2019.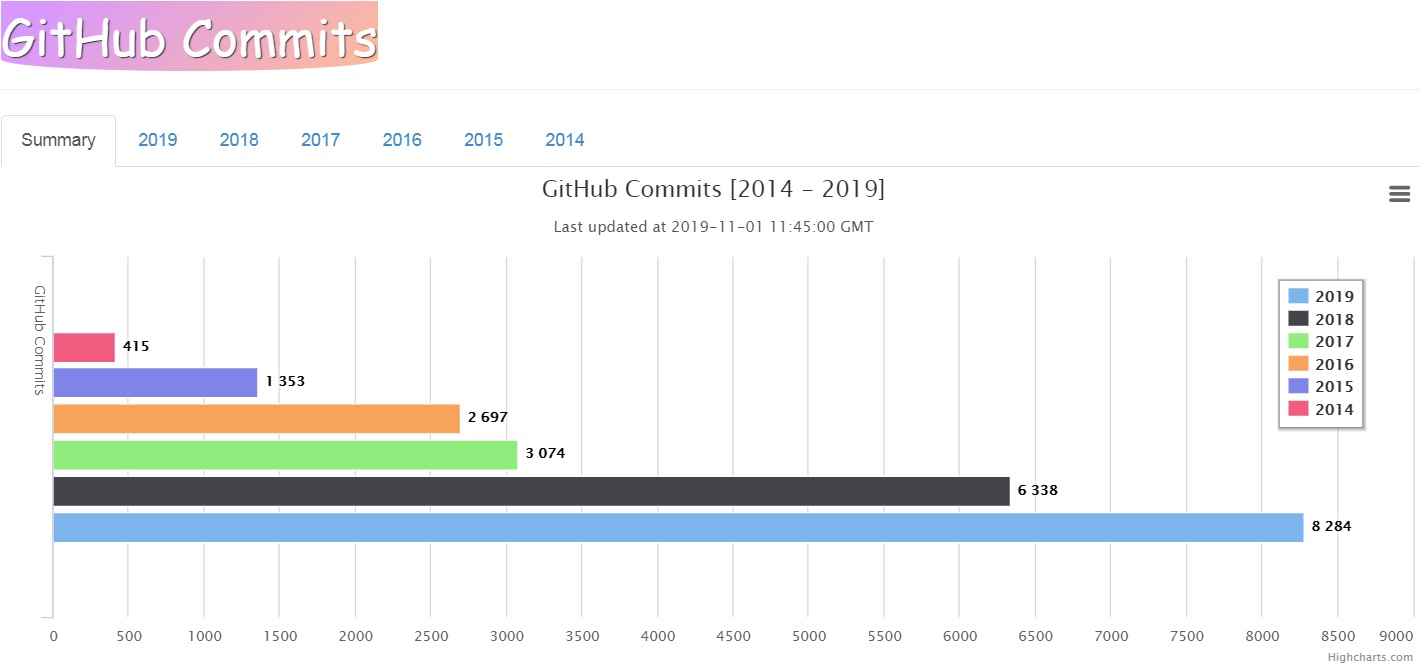 Perl Weekly Challenge
Perl Weekly Challenge proposed in the month of October
I have also reviewed the weekly challenges and they are listed as below:
Please checkout the interview with the last month champions.
Pull Request Club
Last month, I received HTTP::BrowserDetect by Olaf Alders. I submitted one Pull Request and it is already accepted and merged by the author.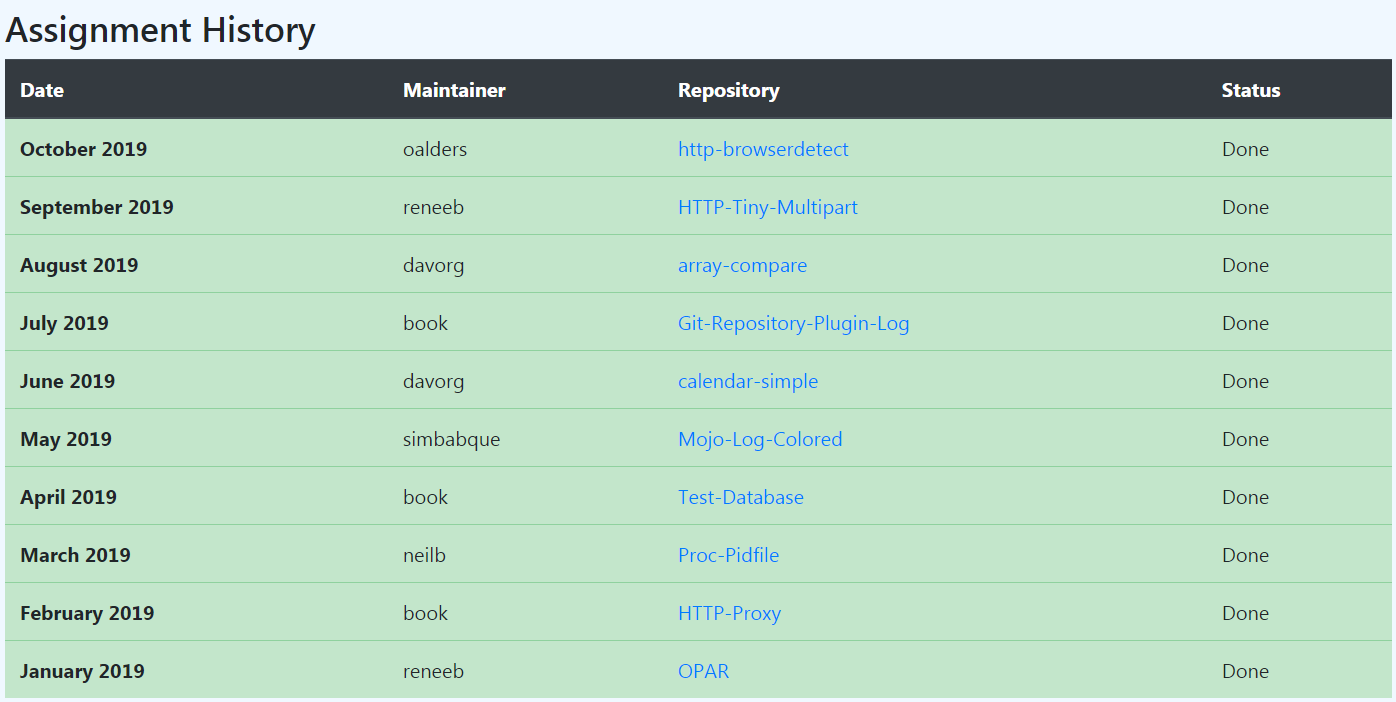 Perl Blog
Last month, I blogged about the following topics.
Perl Weekly Newsletter
Last month, I edited 2 editions of The Perl Weekly newsletter i.e. Issue #428 and Issue #430.
Adopt CPAN Module
None in the last month.