Monthly Report - June

COVID-19 seems to be still haunting us but life is getting back to normal slowly. I had the pleasure to attend the first "Conference in the Cloud". It was 3 days event. I booked 3 days off from the work so that I can focus on the event without any interruptions. It was my first experience attending event in the cloud. I found it hard to focus on the talk in general.
Could it be as I was at home with kids running around?
The day one itself started on a very happy note with the announcement of "Perl 7" by Sawyer X. The entire day one was dedicated to this very topic. brian d foy even had his first book "Preparing for Perl 7" launched with the announcement. Thanks to the author brian d foy, I had the pleasure to read the first copy of the book. I simply loved it. The best introductory book on Perl 7 so far. Please go and check out yourself.
I have been attending Perl conference for many years now but never had the opportunity to meet Damian Conway. The "Conference in the Cloud" made it possible to watch him live for the first time. As expected, I loved his talk, although it was recorded.
I was pleasantly surprised to see many experts from team "Perl Weekly Challenge".
I started working on a new project for perl.com i.e. monthly interview series. The project launched with the first interview with Gabor Szabo. We have lined up plenty of such fun and entertaining interviews with experts. Please do watch this space.
Inspired by Richard Park, a member of Perl Weekly Challenge, I started doing YouTube video of live coding. I have never done anything like this before. It took me some time to get the hang of it. Making video and editing is not something I am comfortable with easily. I spent few nights to understand the nitty gritty. Having done few now, I feel better now. Please find out the video details down below.
Let's take a quick look through last month main activities.
---
Pull Request
9 Pull Requests submitted in the month of June.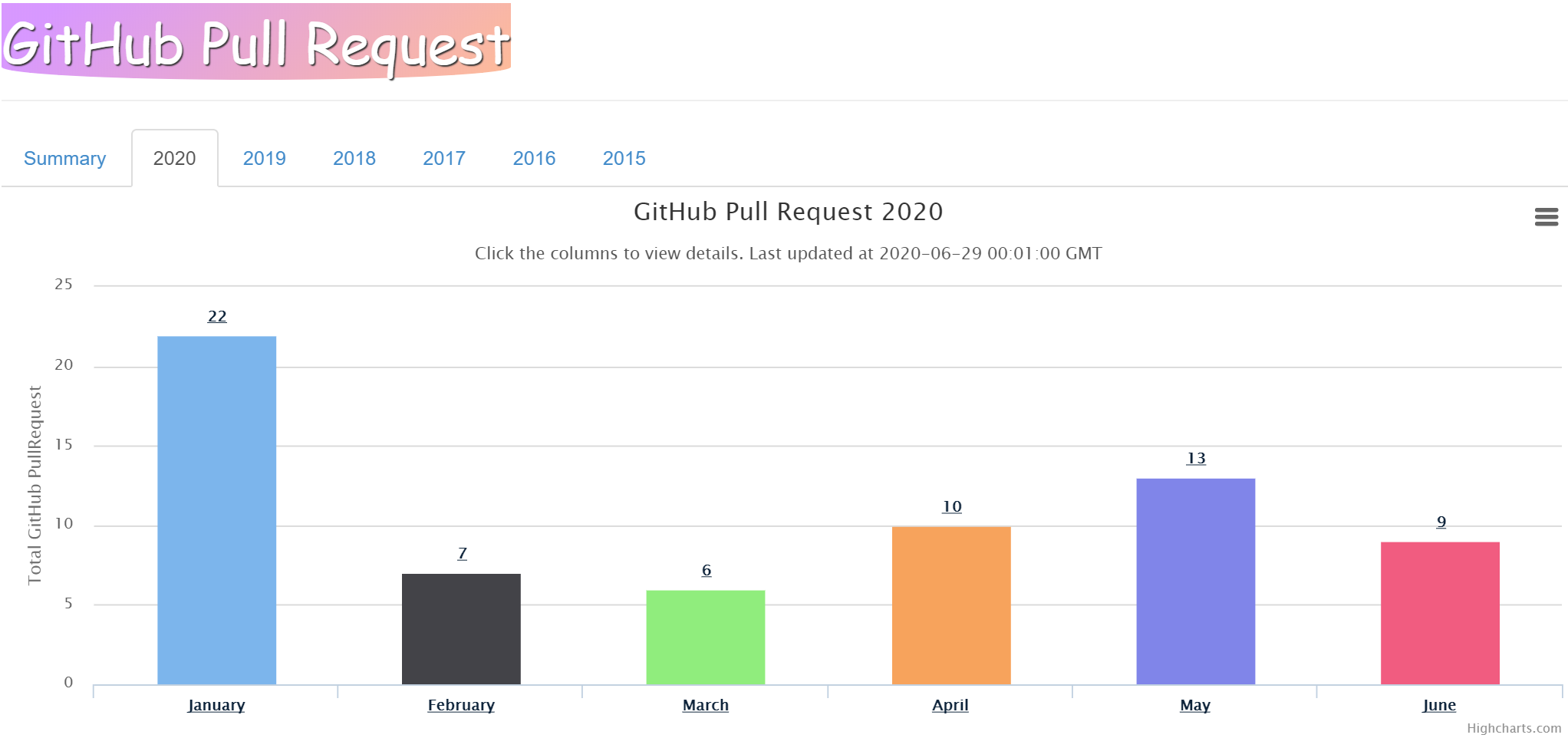 2315 Pull Requests altogether.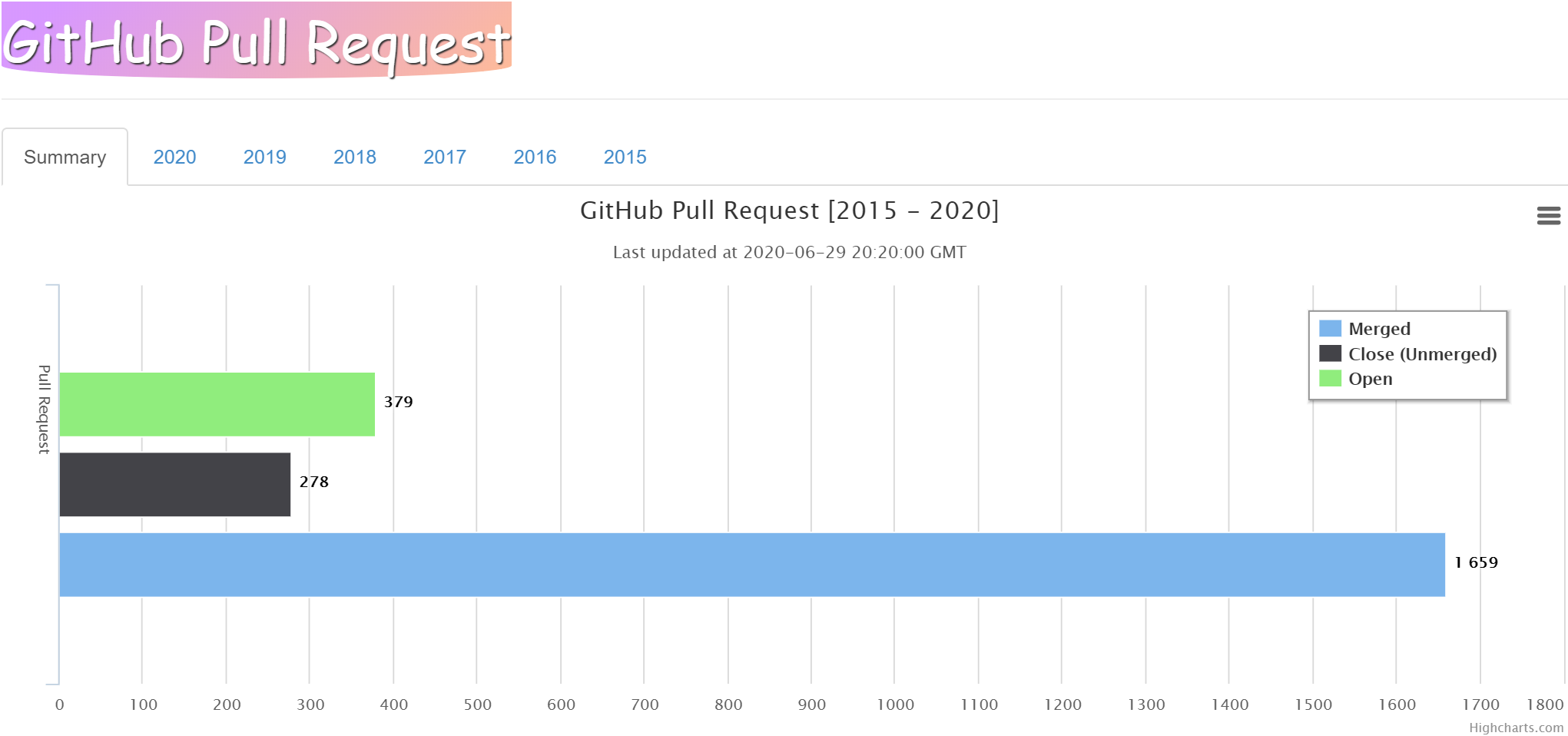 ---
Git Commits
622 commits recorded in the month of June.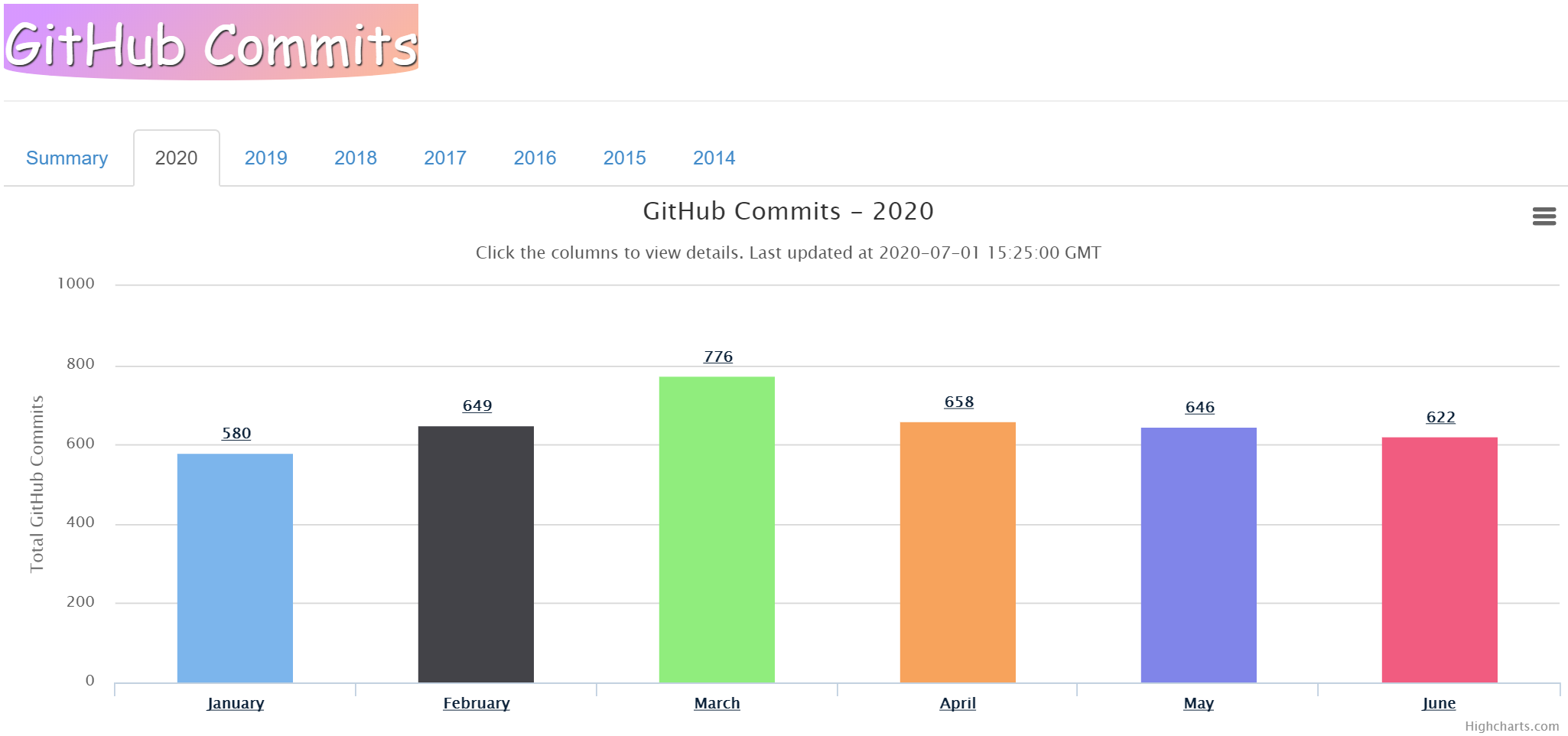 Overall 3931 commits recorded in the year 2020.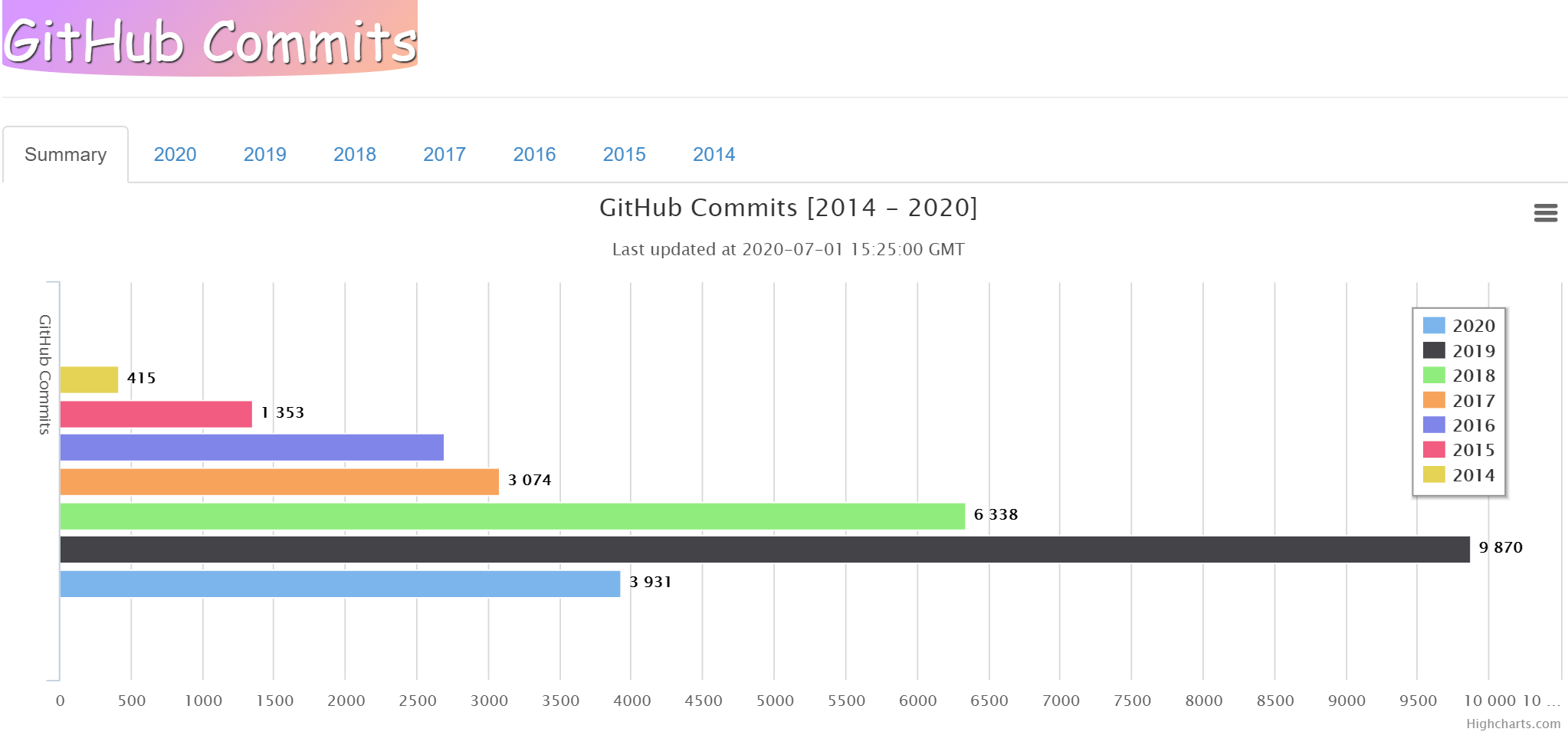 ---
Perl Weekly Challenge
Perl Weekly Challenge proposed in the month of June
And RECAPS are listed as below:
---
YouTube Channel
There are plenty of vides available on my YouTube Channel. If you like the video then please do subscribe to my channel so that you don't miss the weekly fun live coding videos.
---
Meet The Champion
Last month, I had the pleasure to interview the Champion of the Weekly Challenge. Please do checkout and find out more about him.
If you are interested in past champions interview then you can find it all here.
---
Pull Request Club
Last month, I received WWW::Mailman by Philippe Bruhat (BooK). I submitted one Pull Request.

---
Perl Blog
Last month, I blogged about the following topics.
---
Perl Weekly Newsletter
Last month, I edited three editions of The Perl Weekly newsletter i.e. Issue #462, Issue #464 and Issue #466.
---
Adopt CPAN Module
None in the last month.