Monthly Report - October

Men Don't Cry.
I must confess I do cry and cry like a baby. It feels nice afterwards, I must say.
Last month was really difficult for me, on personal and professional front. On personal level, I am undergoing therapy for Depression and Anxiety.
On professional front, I missed many things. For the first time, I couldn't take part in Hacktoberfest in the same passion as before.
Another low point, I stopped contributing in Swift for The Weekly Challenge.
Then I stopped taking part in the weekly challenge completely. No weekly blog either talking about my contributions.
I didn't stop there, I even stopped doing live session video.
At one point, I even decided not to do monthly report.
With all the negativity, I received plenty of support and helping hands. Thanks everyone.
Let's take a quick look through last month main activities.
---
Pull Request
6 Pull Requests submitted in the month of October.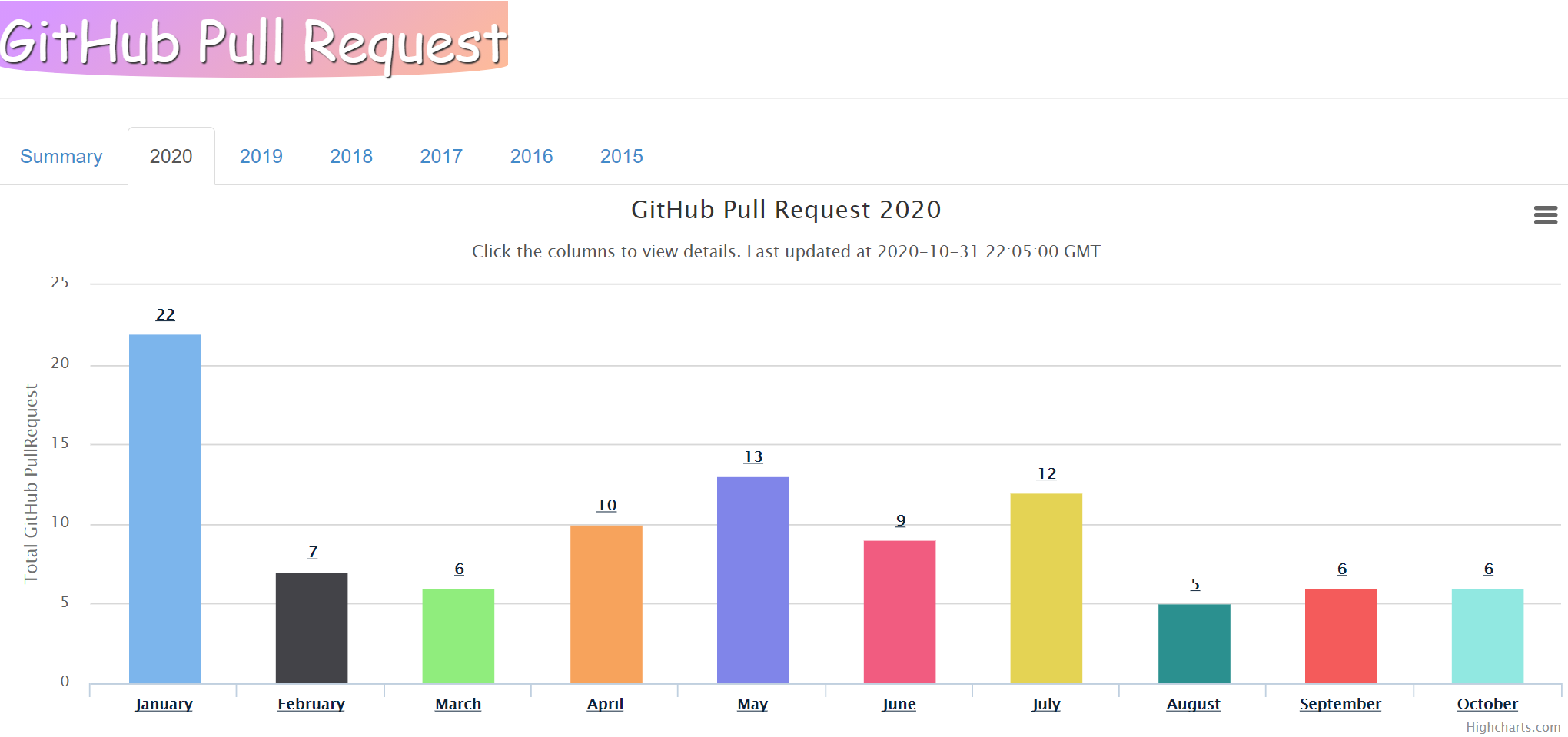 2336 Pull Requests altogether.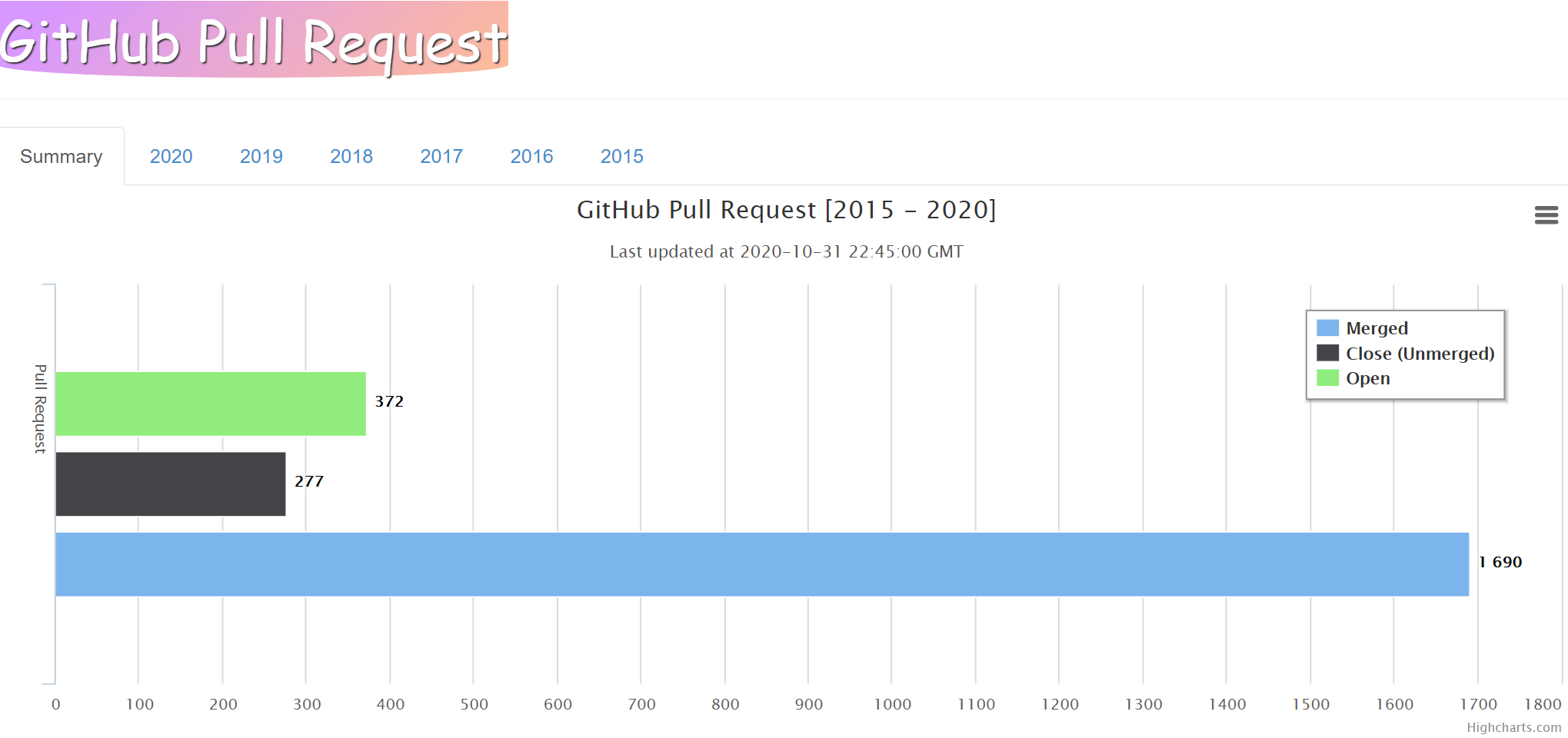 ---
Git Commits
918 commits recorded in the month of October.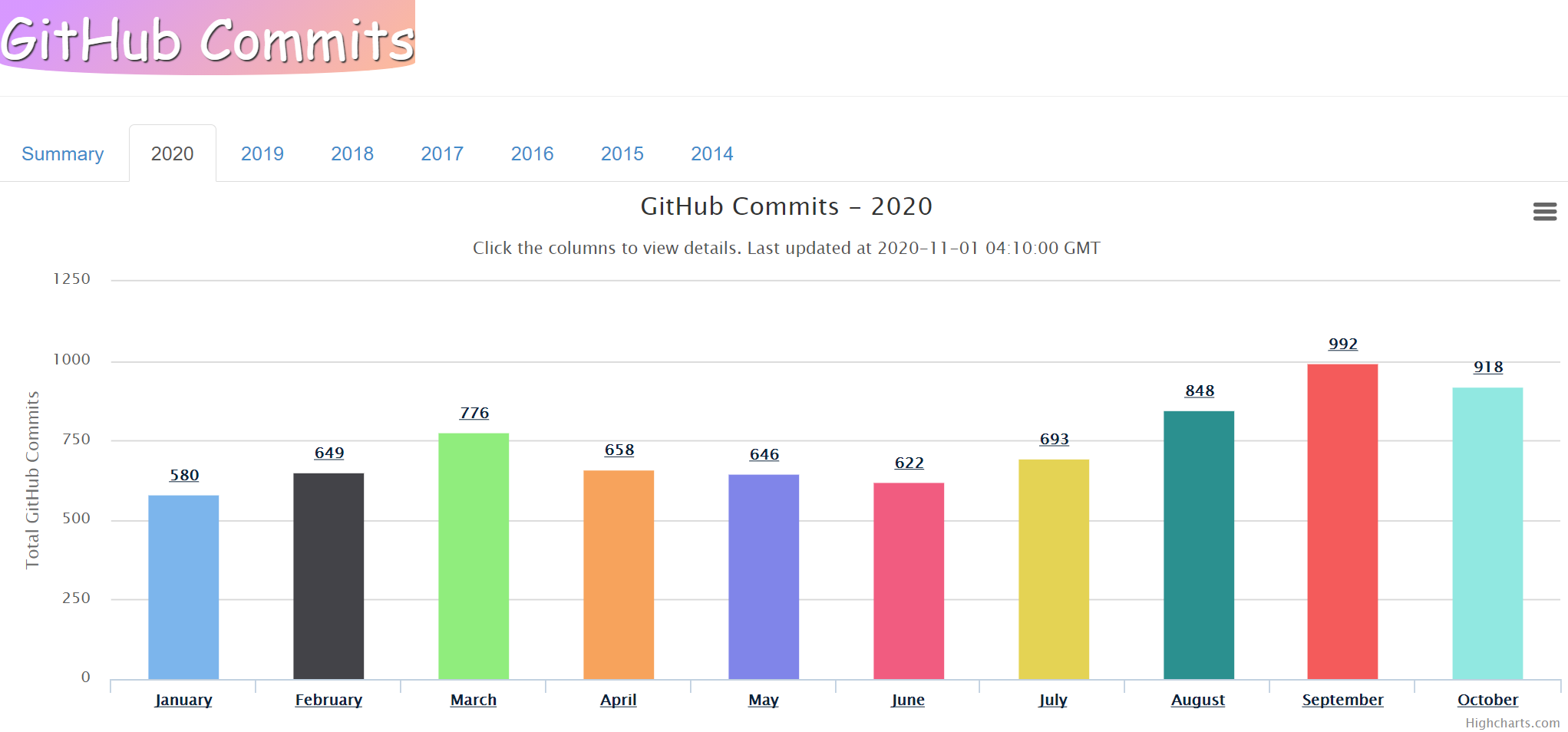 Overall 7382 commits recorded in the year 2020.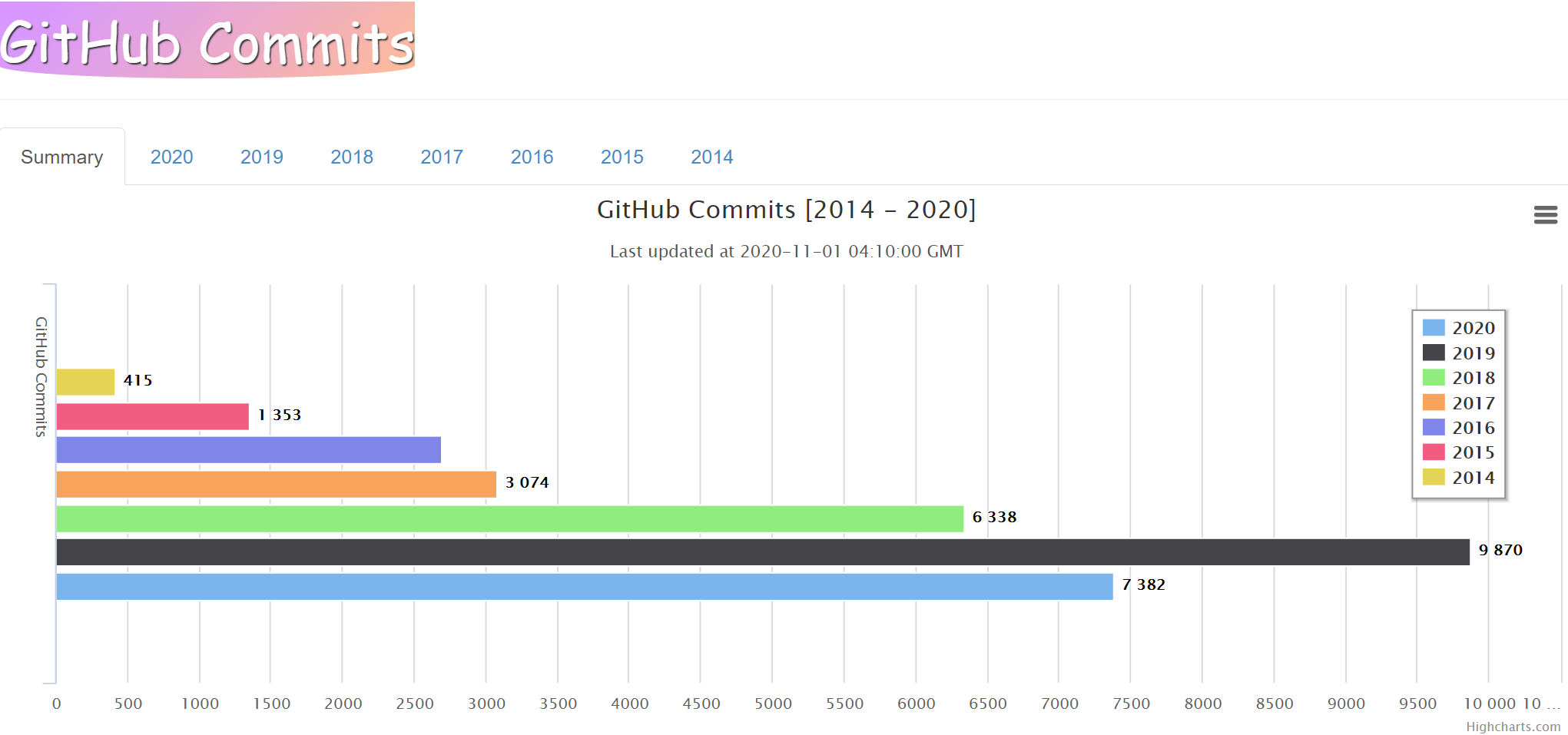 ---
The Weekly Challenge
Following weekly challenges proposed in the month of October:
And RECAPS are listed as below:
---
YouTube Channel
There are plenty of vides available on my YouTube Channel. If you like the video then please do subscribe to my channel so that you don't miss the weekly fun live coding videos.
No new video created last month, sorry :-(
---
Meet The Champion
Last month, we declared Myoungjin Jeon as the Champion of the Weekly Challenge.
If you are interested in past champions interview then you can find it all here.
---
Pull Request Club
Last month, I received Symbol::Approx::Sub by Dave Cross. I submitted one Pull Request and it has already been accepted and merged by Dave Cross.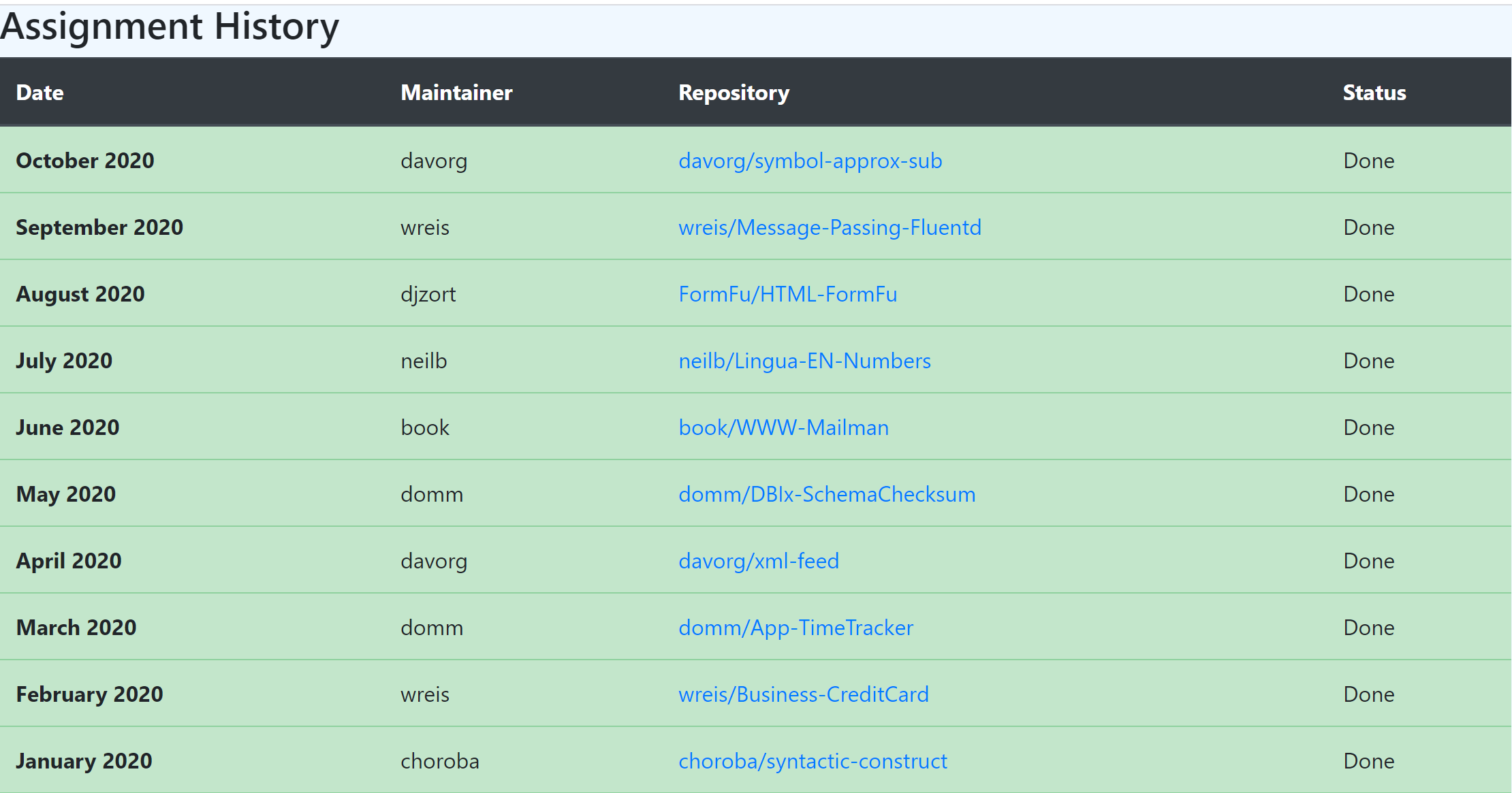 ---
Perl Blog
Last month, I blogged about the following topics.
---
Perl Weekly Newsletter
Last month, I edited two editions of The Perl Weekly newsletter i.e. Issue #480 and Issue #482.
---
Adopt CPAN Module
None in the last month.