Monthly Report - November

Welcome last month of the year 2020
Generally, I always look forward to festive month, December. But I don't expect it to be any different from other months, unfortunately.
With so much going on in my personal life, it is hard to focus on anything. One thing that I really miss these days are personal time. I am constantly working on it with the help of experts in the field. I try to look at the positive side of the life but I can't ignore the fact I am not giving 100% to my pet project The Weekly Challenge. Having said that I must thank the entire team for the support and encouragement in this difficult time. As of today, we entered into the 89th week. I can't wait to see when we get to the 100th week.
Ever since I shared about my treatment, I have had many encouraging and supporting messages from friends. I read them again and again. I feel blessed to have such caring friends around me. I have let myself down by not taking part in Hacktoberfest 2020 in the same spirit as before. Atleast I completed the challenge by submitting the required number of Pull Requests.
Let me share some happy news as well, I have now become co-editor of Perl Weekly Newsletter with the most editions, going past greats like Yanick Champoux and Neil Bowers.
On professional front, there are so much going on, I hope to share some good news very soon.
Let's take a quick look through last month main activities.
---
Pull Request
6 Pull Requests submitted in the month of November.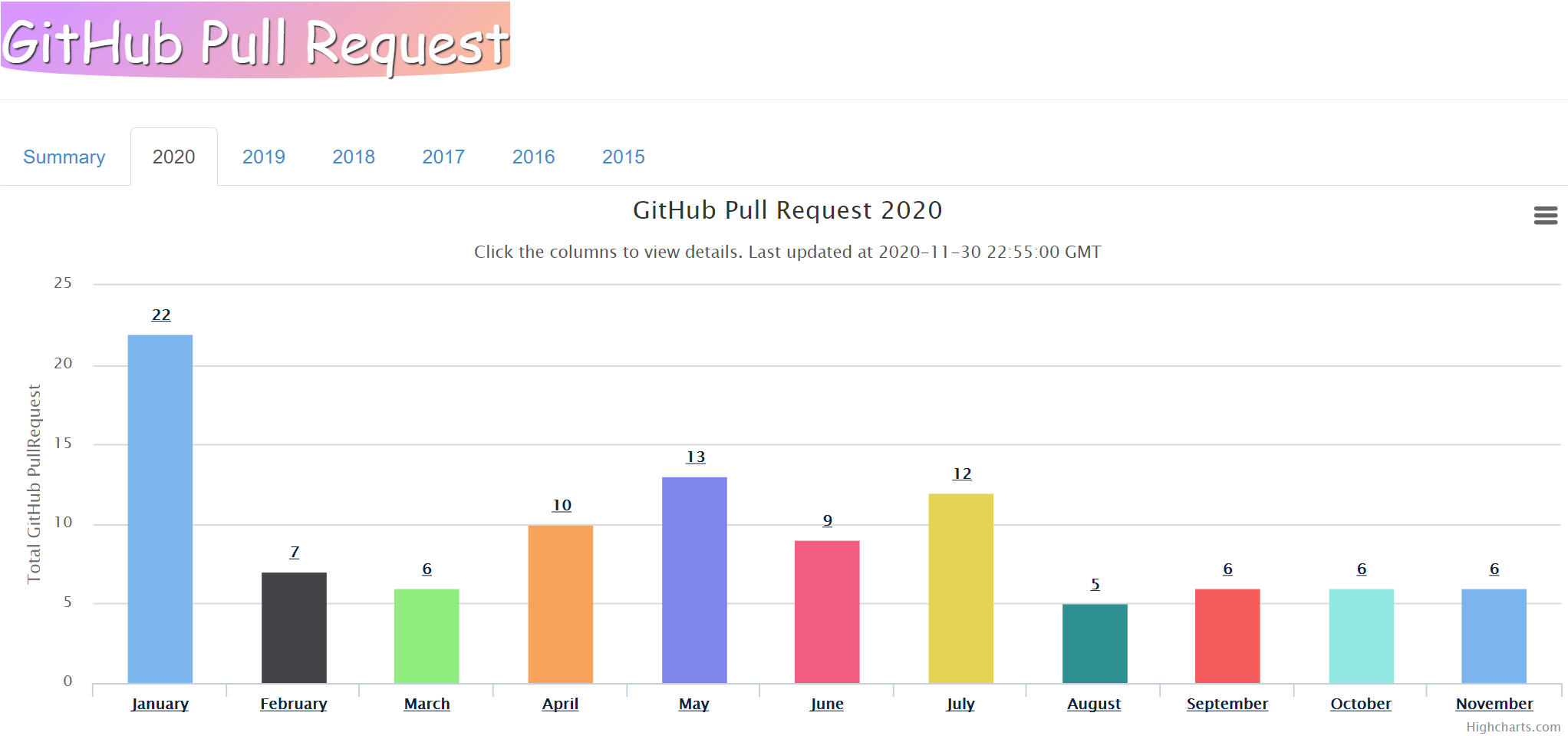 2345 Pull Requests altogether.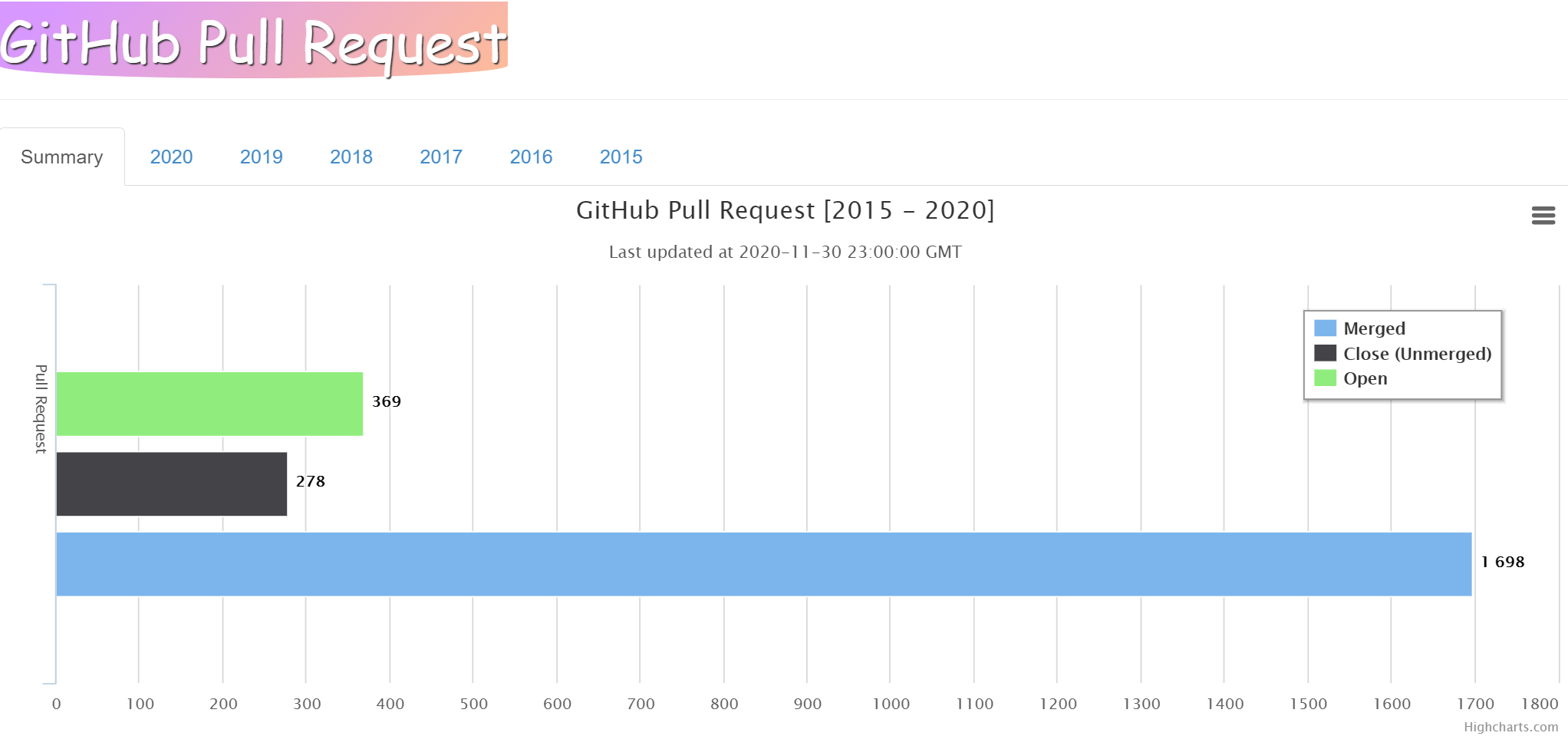 ---
Git Commits
855 commits recorded in the month of November.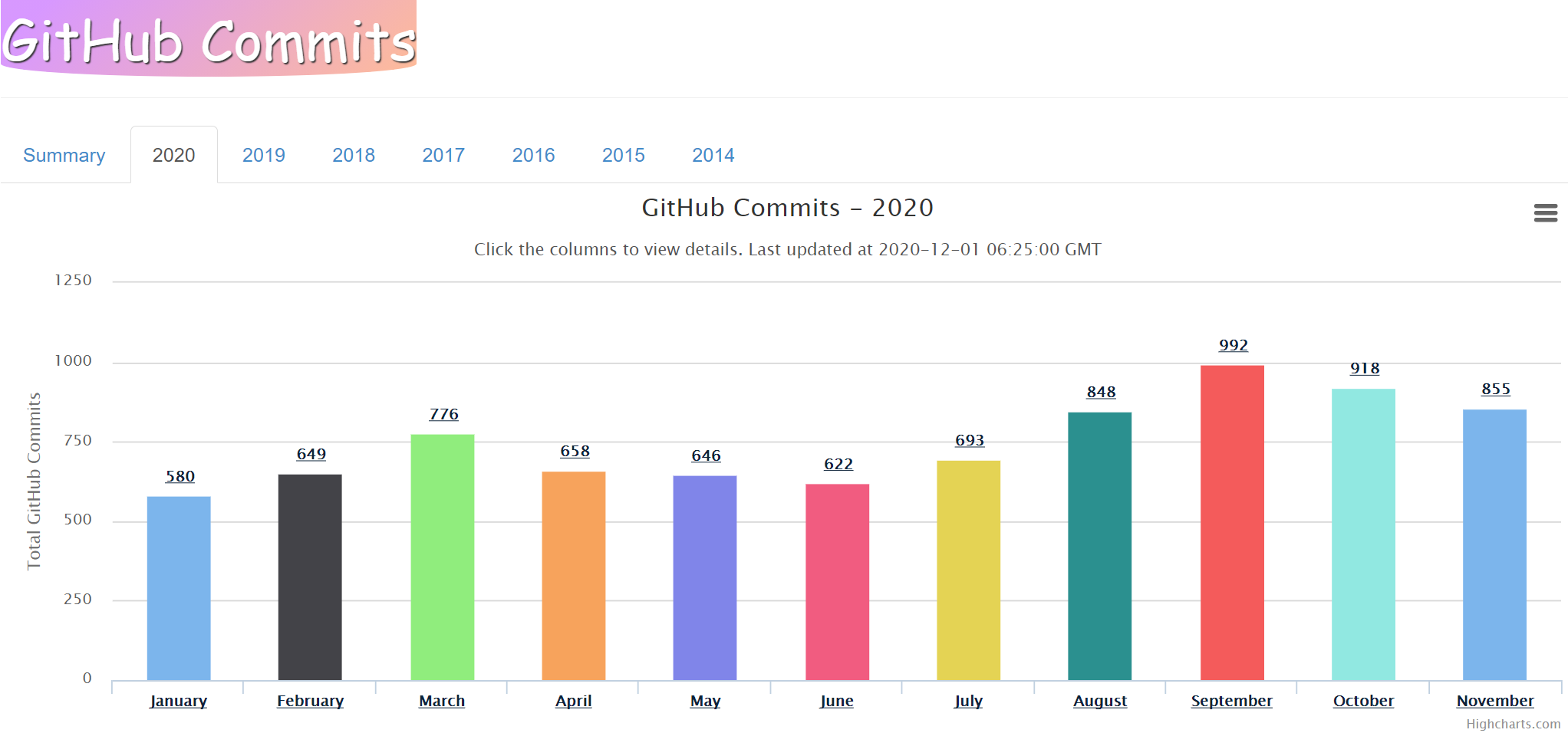 Overall 8237 commits recorded in the year 2020.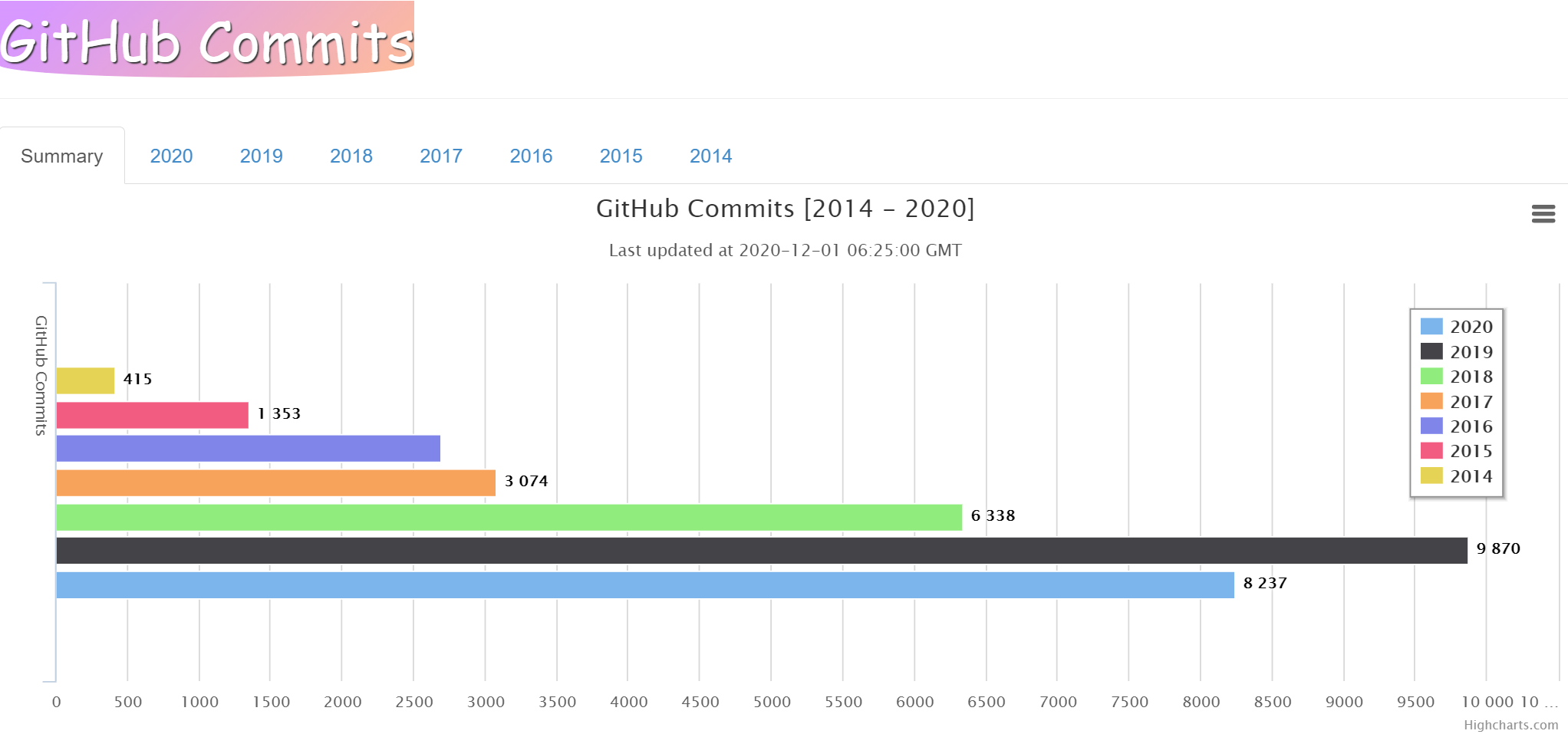 ---
The Weekly Challenge
Following weekly challenges proposed in the month of November:
And RECAPS are listed as below:
---
YouTube Channel
There are plenty of vides available on my YouTube Channel. If you like the video then please do subscribe to my channel so that you don't miss the weekly fun live coding videos.
No new video created last month, sorry :-(
---
Meet The Champion
Last month, we declared Andrew Shitov as the Champion of the Weekly Challenge.
If you are interested in past champions interview then you can find it all here.
---
Pull Request Club
Last month, I received Net::Dict by Neil Bowers. I submitted one Pull Request.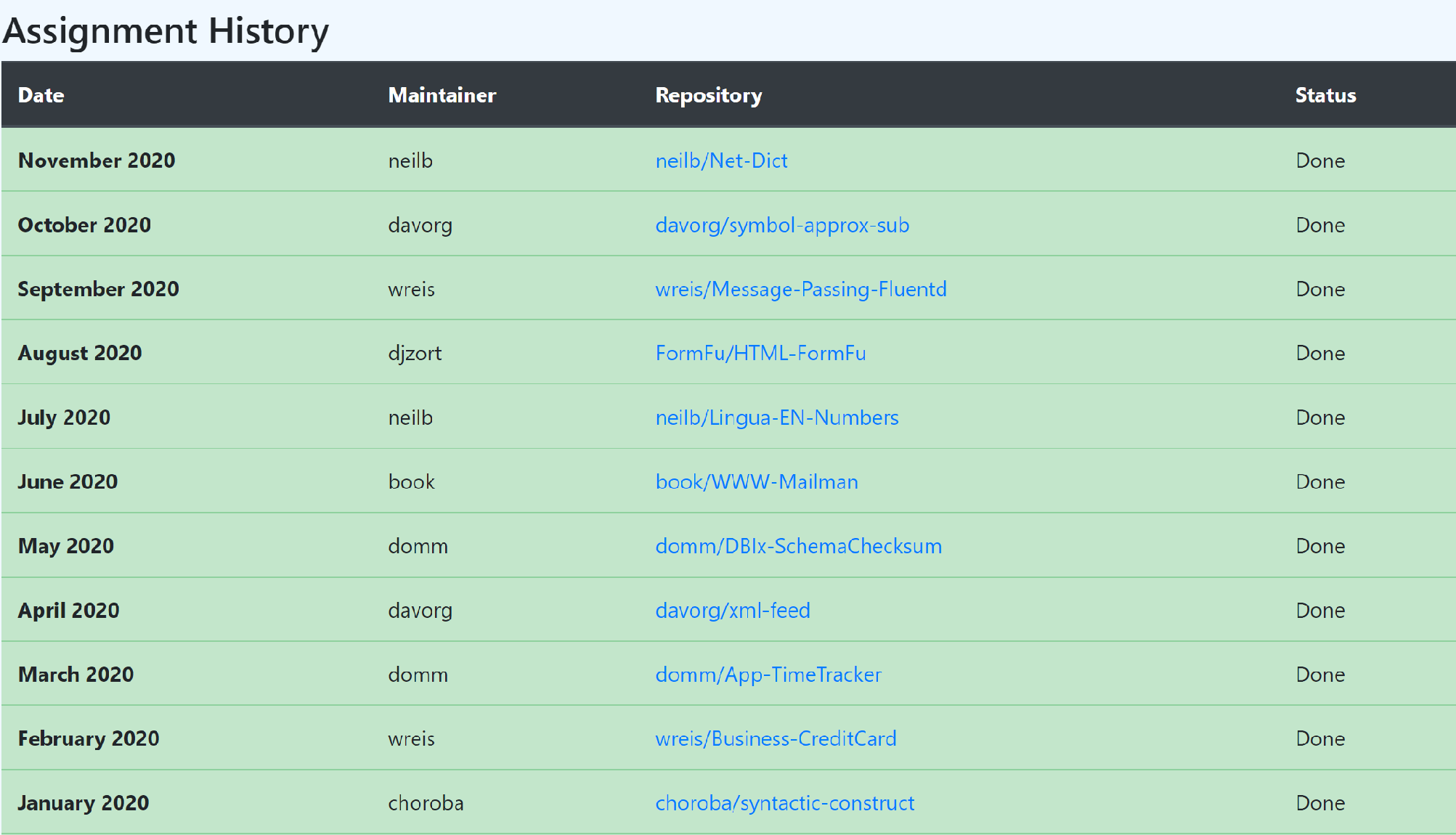 ---
Perl Blog
Last month, I blogged about the following topics.
---
Perl Weekly Newsletter
Last month, I edited three editions of The Perl Weekly newsletter i.e. Issue #484, Issue #486 and Issue #488.
---
Adopt CPAN Module
None in the last month.