Monthly Report - January

Let's look at the brighter side ...
Did you have chance to read my annual report?
I have been doing monthly report for many years now.
Why? What is the point?
Well, let me answer the first question, Why? To be honest with you, I do it to keep myself motivated. I need some kind of (self) motivation to carry on what I do on a daily basis. Now to answer the second question, What is the point? It helps me to keep track and follow the progress.
Above all, it gives me immense pleasure when I see Perl being discussed in a positive lights. As you all know, I am running The Weekly Challenge - Perl & Raku for nearly 2 years now. To be precise, on 25th March, 2021, we would celebrate our second anniversary. There is something else that is keeping me busy right now. Any guesses? In two weeks time, we would complete 100th week of the weekly challenge. It is no small feat by any means. I never thought in my dreams that we woud come this far. Thanks to each and every members of Team PWC. I literally mean each and everyone.
Is there anything new in the year 2021?
The short answer is "Yes".
The new project Design Patterns using Modern Perl is my new love interest. In fact, I was supposed to do this during the Christmas break last year but I couldn't do it because I was too busy working with Advent Calendar 2020. I have received many encouraging messages so far for my new love.
One of my favourite CPAN module Map::Tube, released in Oct, 2010, recieved 5 stars in GitHub and 5 PAUSE users marked it favourites on MetaCPAN as of today.
To beat one of my own work, in just fews days, Design Patterns using Modern Perl already became #1 with 12 stars as of today.It is not finished yet as there are plenty more to be done. This is how my GitHub dashboard looks like: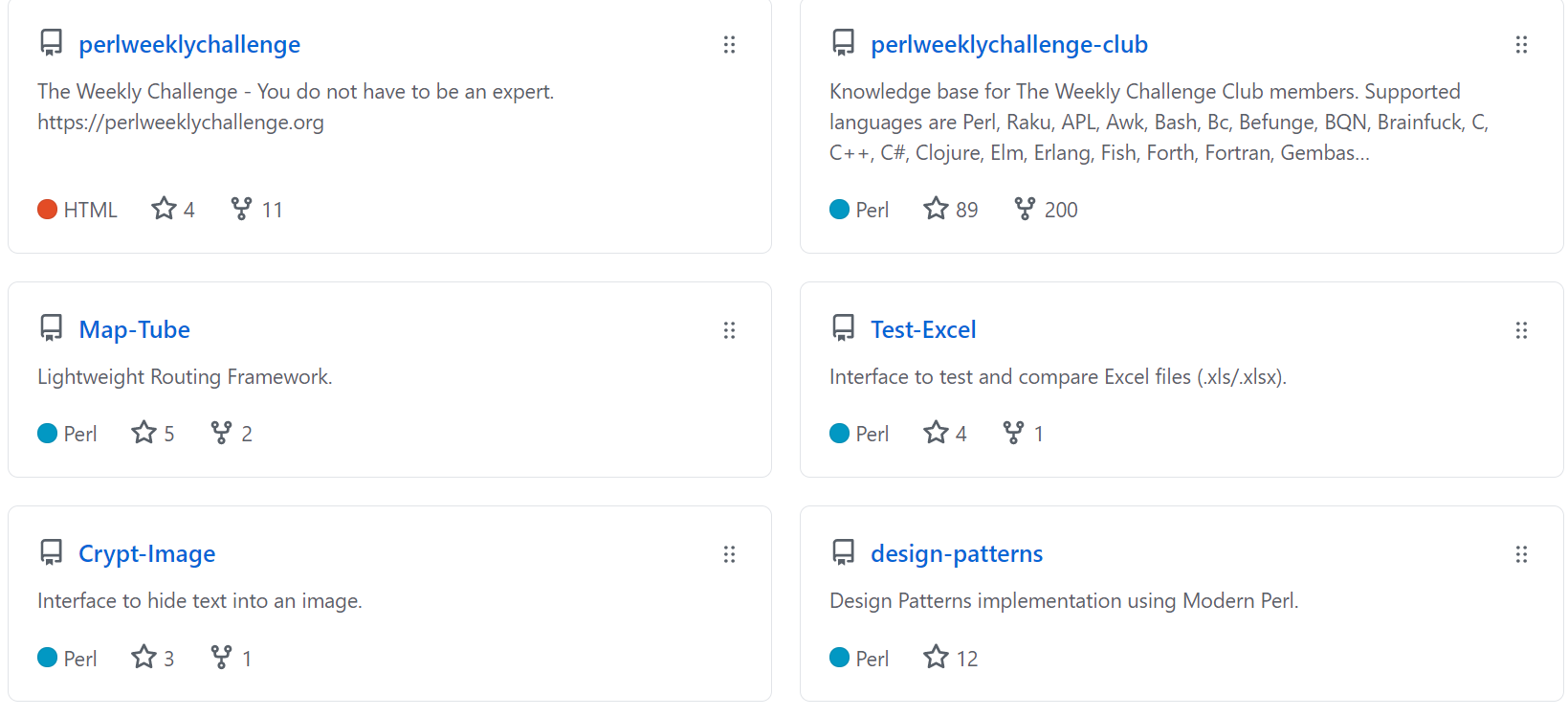 Is everything going as per the plan?
No, there are couple of side projects currently on hold for many reasons. Apology to brian d foy and Gabor Szabo for the delay. I will be back soon, promise, a gentleman promise. I don't want to embarass myself giving further details.
Last but not least, I would like to thank Kivanc Yazan, for the kind words in the Pull Request Club 2020 Report.
Let's take a quick look through last month main activities.
---
Pull Request
4 Pull Requests submitted in the month of January 2021.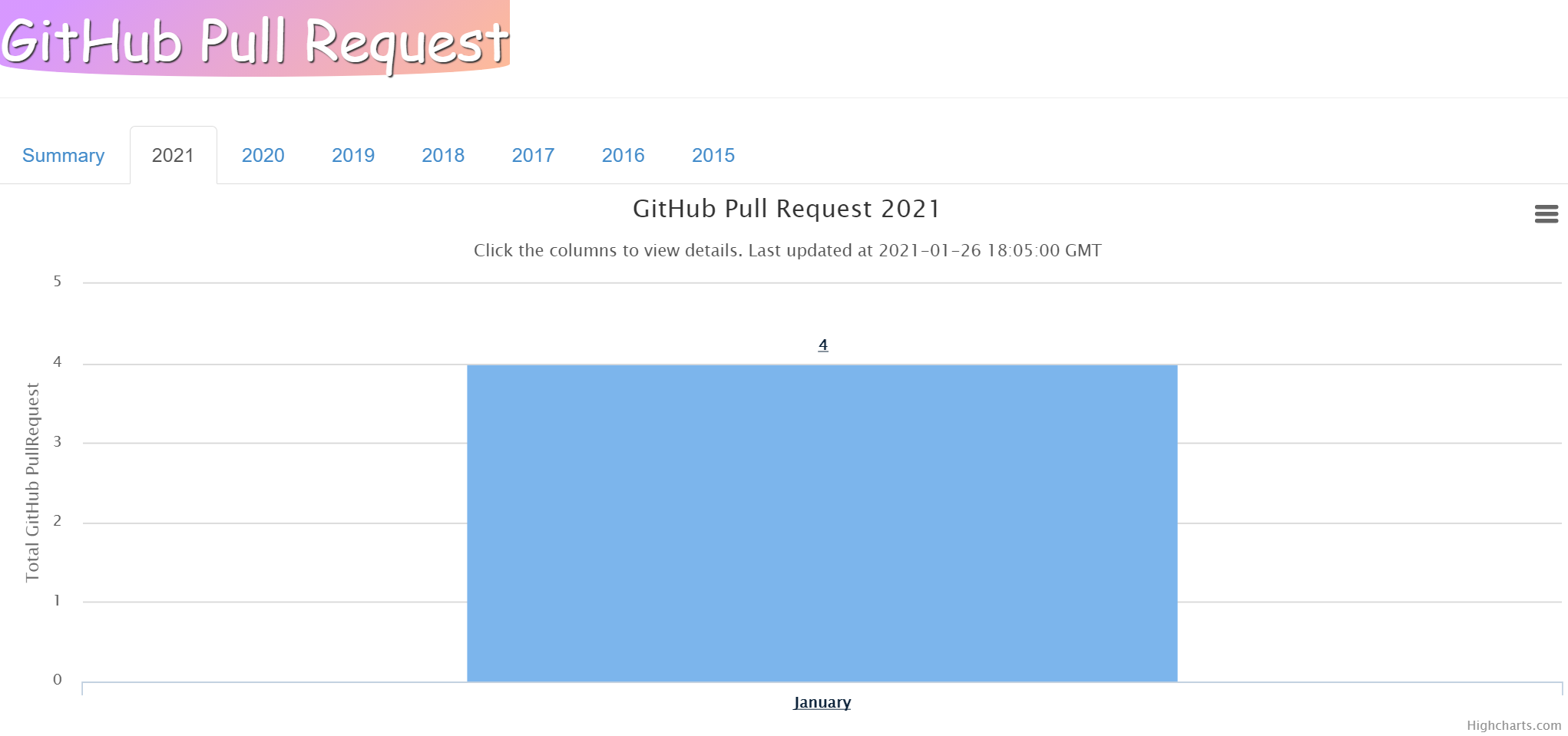 2351 Pull Requests altogether.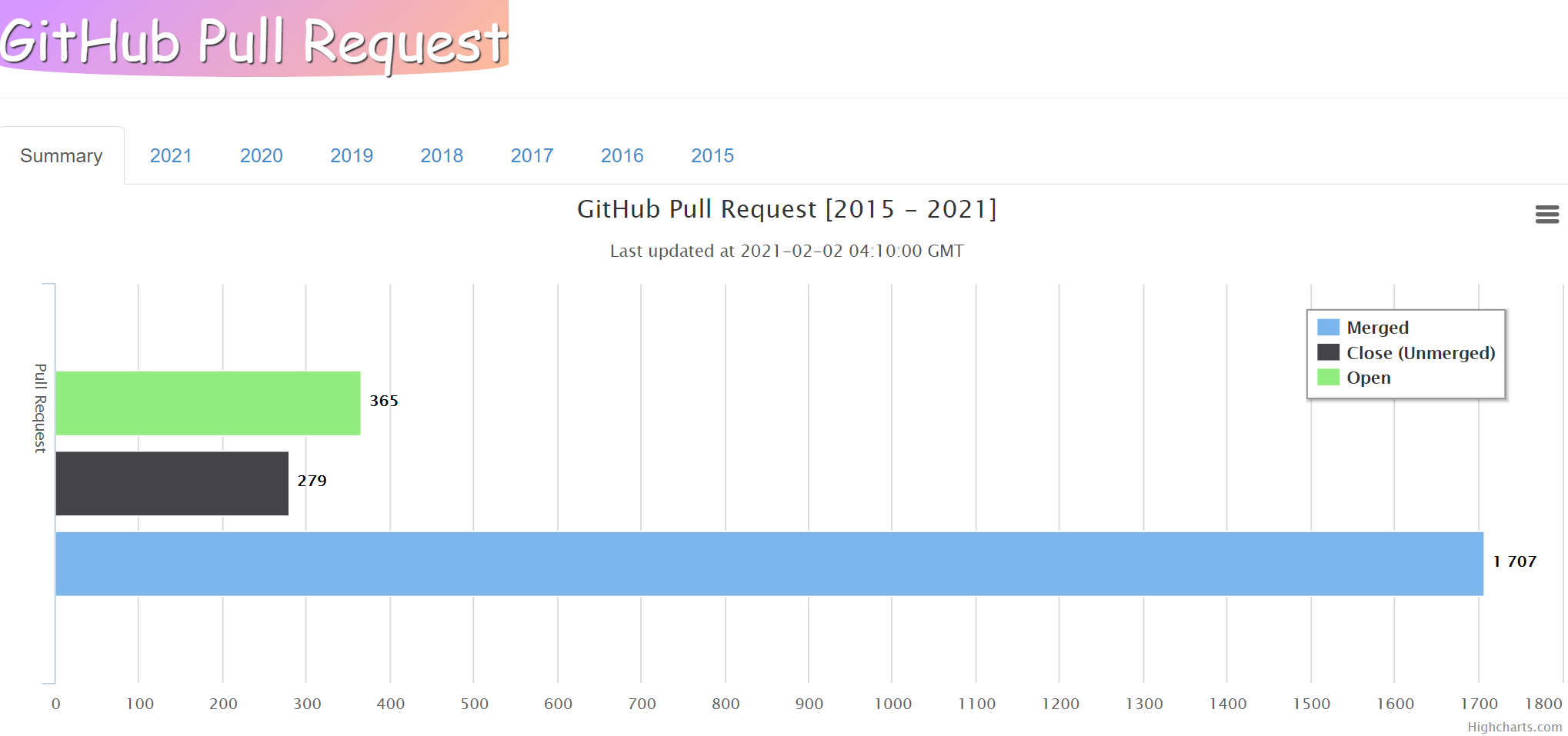 ---
Git Commits
1031 commits recorded in the month of January 2021.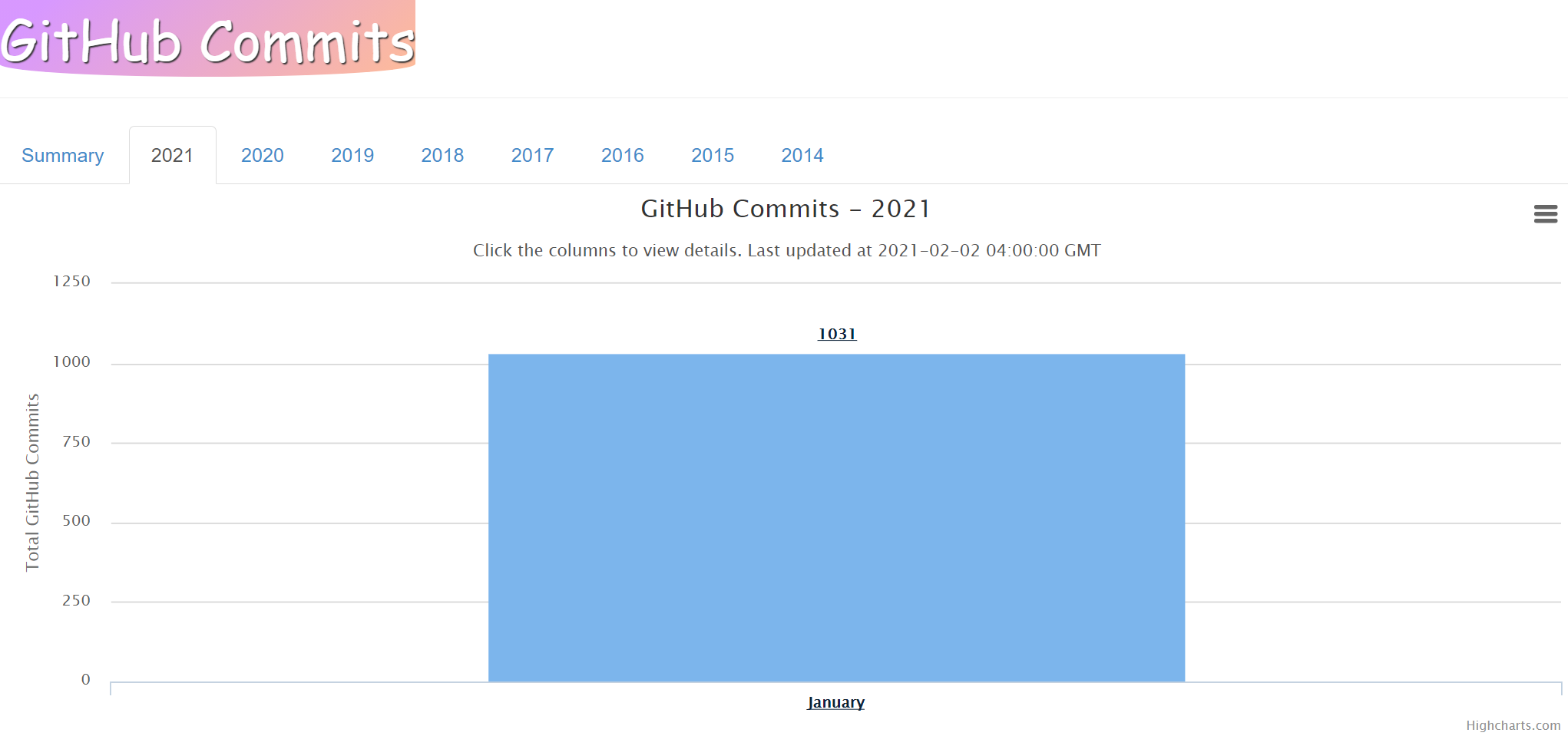 Overall 1031 commits recorded in the year 2021.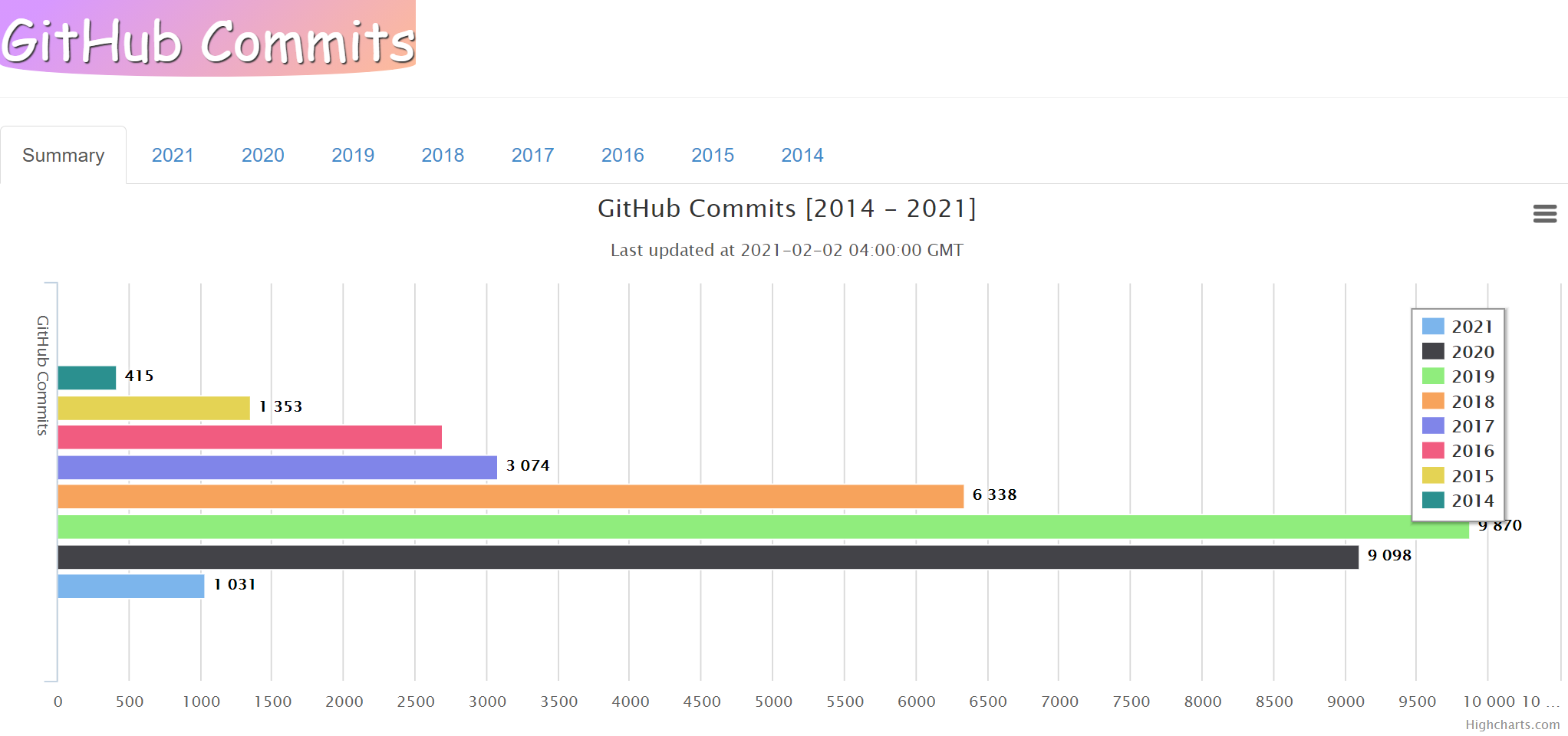 ---
The Weekly Challenge
Following weekly challenges proposed in the month of January 2021:
And RECAPS are listed as below:
---
YouTube Channel
There are plenty of vides available on my YouTube Channel. If you like the video then please do subscribe to my channel so that you don't miss the weekly fun live coding videos.
No new video created last month, sorry :-(
---
Meet The Champion
Last month, we declared Niels van Dijke as the Champion of The Weekly Challenge.
If you are interested in past champions interview then you can find it all here.
---
Pull Request Club
Last month, I received Rex::Hook::File::Impostor by Ferenc Erki. I submitted one Pull Request.

---
Perl Blog
Last month, I blogged about the following topics.
---
Perl Weekly Newsletter
Last month, I edited two editions of The Perl Weekly Newsletter i.e. Issue #494 and Issue #496. With this, I have now edited 70 editions of Perl Weekly newsletter.
---
Patreon
At the end of last month, January 2021, the following people / organisation supported me in the past or continued supporting me even today. I am humbled by thier generosity.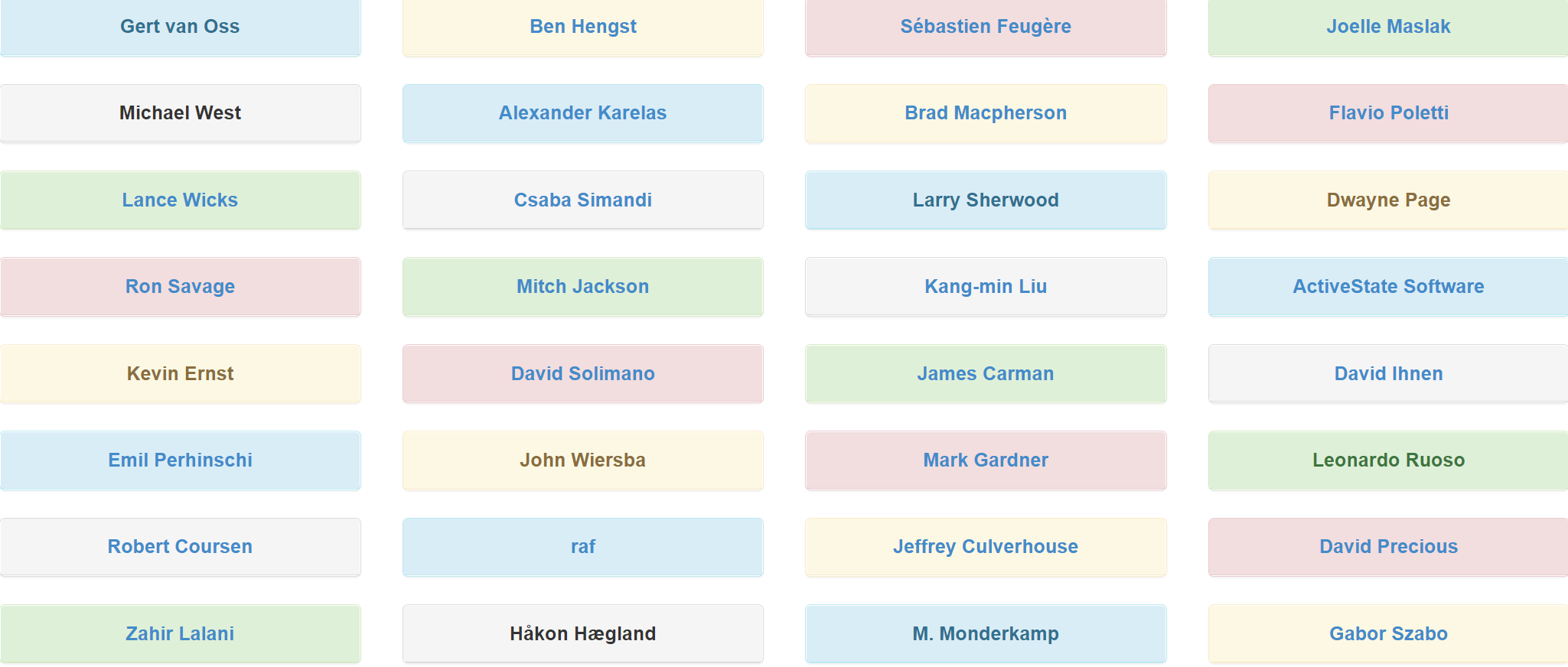 Do you want to sponsor my work?
Please follow the Patreon page.
Thank You.