Monthly Report - August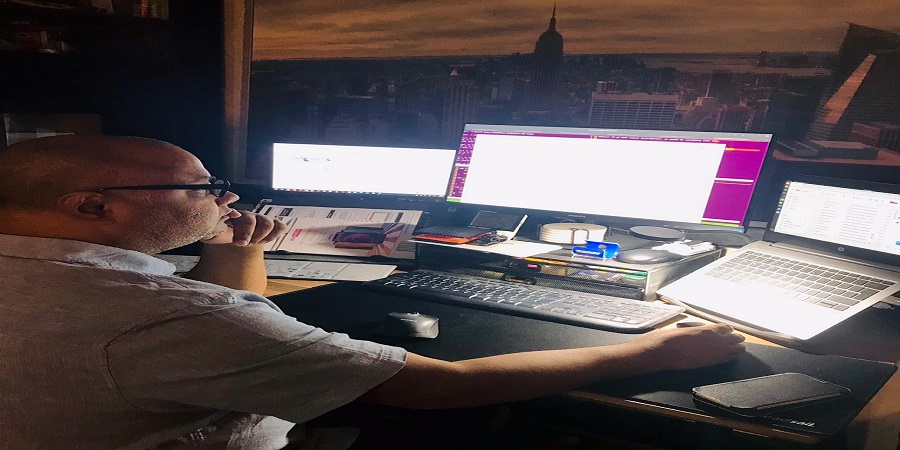 Finally enjoying again ...
Ever since I joined Oleeo, I keep talking about it in every monthly report.
Why?
Well, right from day one, I have been getting to work on something I never worked on before. To be honest with you, I was expecting to fight with good old CGI ridden code mostly. I find myself lucky to have such a great supporting team. Right now I am playing with Elastic Search and I am enjoying it. Thanks to CPAN for such a cool library, Search::Elasticsearch.
Did you notice last monthly report was published on 22nd Aug?
I have never been so late ever since I started the series of monthly report.
You must be thinking, why bother with monthly report? Who cares what I do?
I agree, nobody cares. But I still do it every month since Nov 2018, my first monthly report was published on 2nd Nov 2018. In two months time, I would complete 3 years of monthly reporting. Honestly speaking, I didn't realise it until now.
Going back to the original question, why?
Well, I do it to keep myself self-motivated and keep track of my pet projects. This time, at least I am not as late as last time. So there is a improvement, little bit though. I am getting the monthly report out on 16th as compared to 22nd last month. Hopefully in the near future, I would be back on track.
I am so much involved in learning new things these days, I hardly find time to do any YouTube videos. For the first time, I didn't do any Live Coding YouTube videos last month. In fact, I have even not participated in the weekly challenge in the month of August. I promise to get back on track soon.
I would like to talk about my involvement with Pull Request Club. During the peak of my game with Pull Request, I used to spend at least 2-4 hours every day looking for low hanging issues to fix. Ever since the weekly challenge started, I hardly find any time for the pull requests. Although I have never missed a monthly assignment for Pull Request Club, I am not happy with my contributions. Most of my contributions are limited to documentation and nothing ground breaking. I am grateful to everyone who have accepted my small contributions so far. It brings smile on my face every time.
In all of these drama, I am unable to give due attention to the book I am currently working on. At least, I have not dumped the idea. It is still very much alive. I should get back on track asap.
Let's take a quick look through last month main activities.
---
Pull Request
3 Pull Requests submitted in the month of August 2021.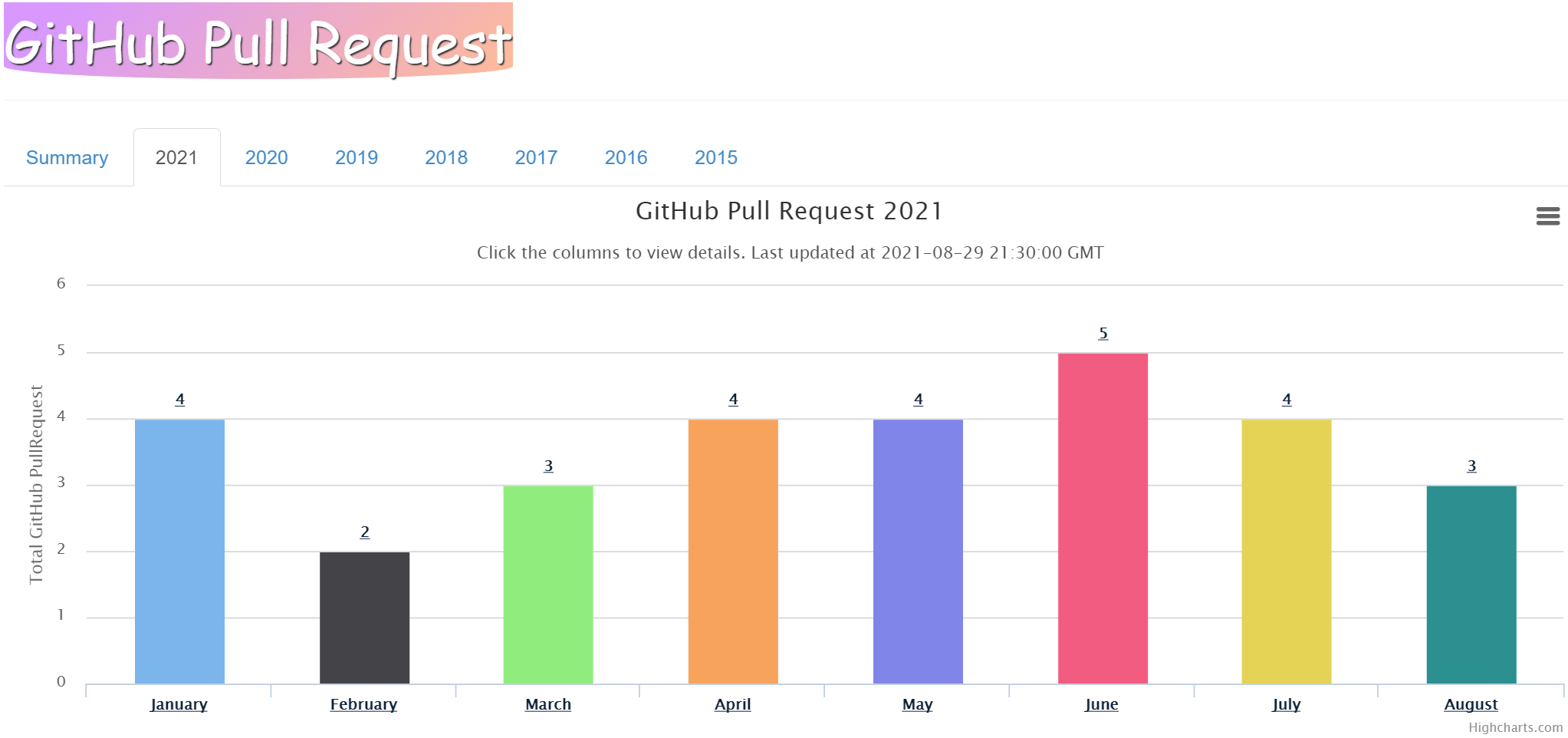 2365 Pull Requests altogether.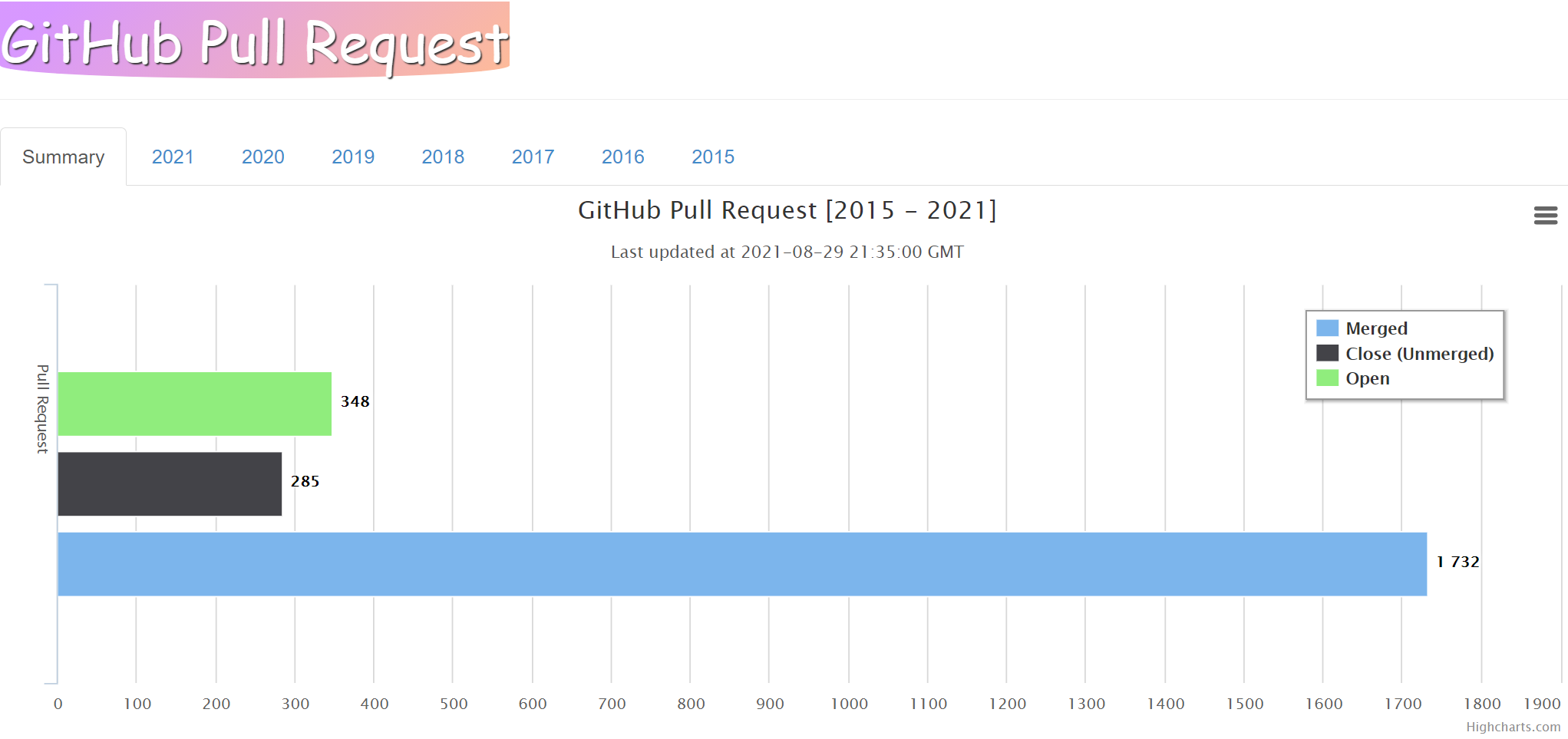 ---
Git Commits
686 commits recorded in the month of August 2021.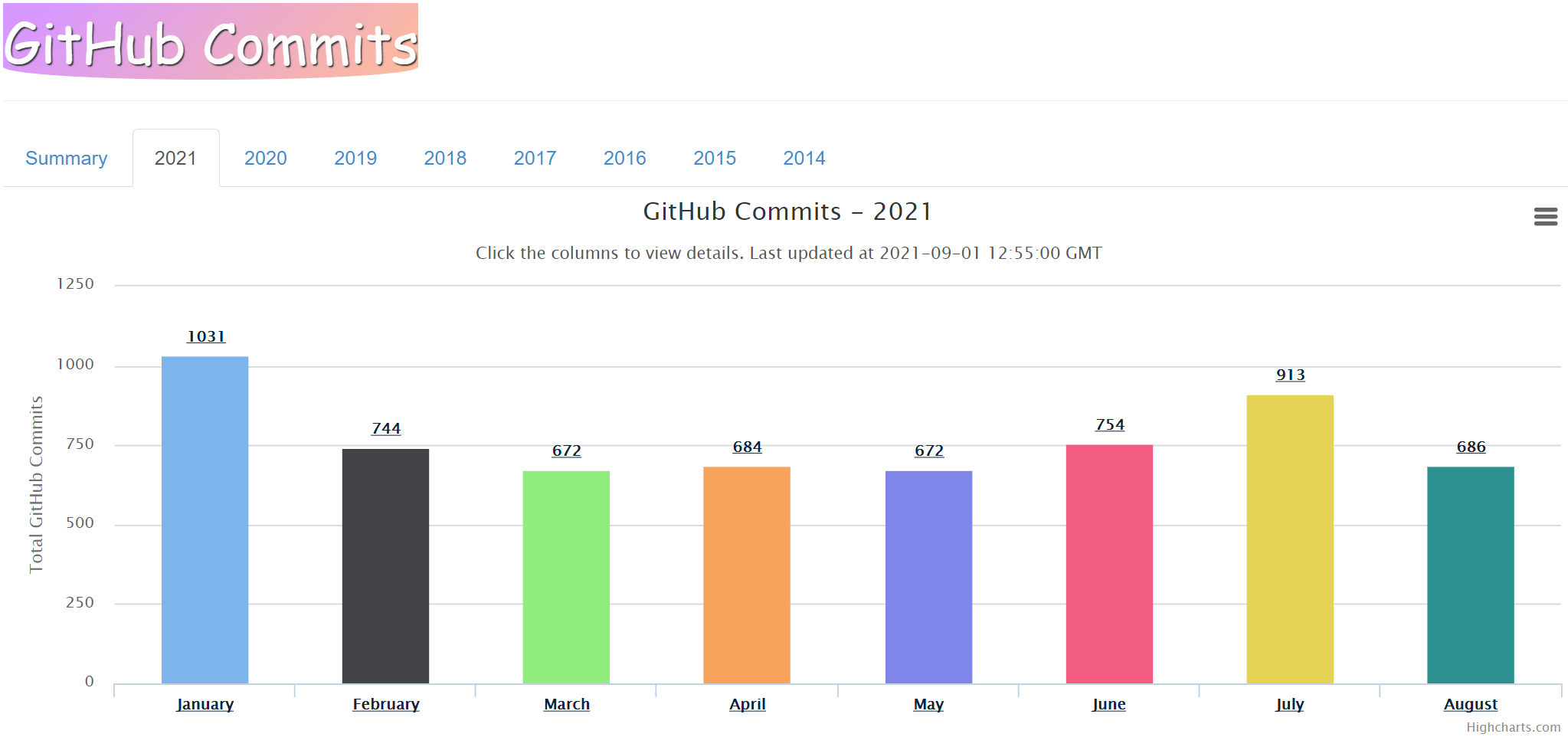 Overall 6156 commits recorded in the year 2021.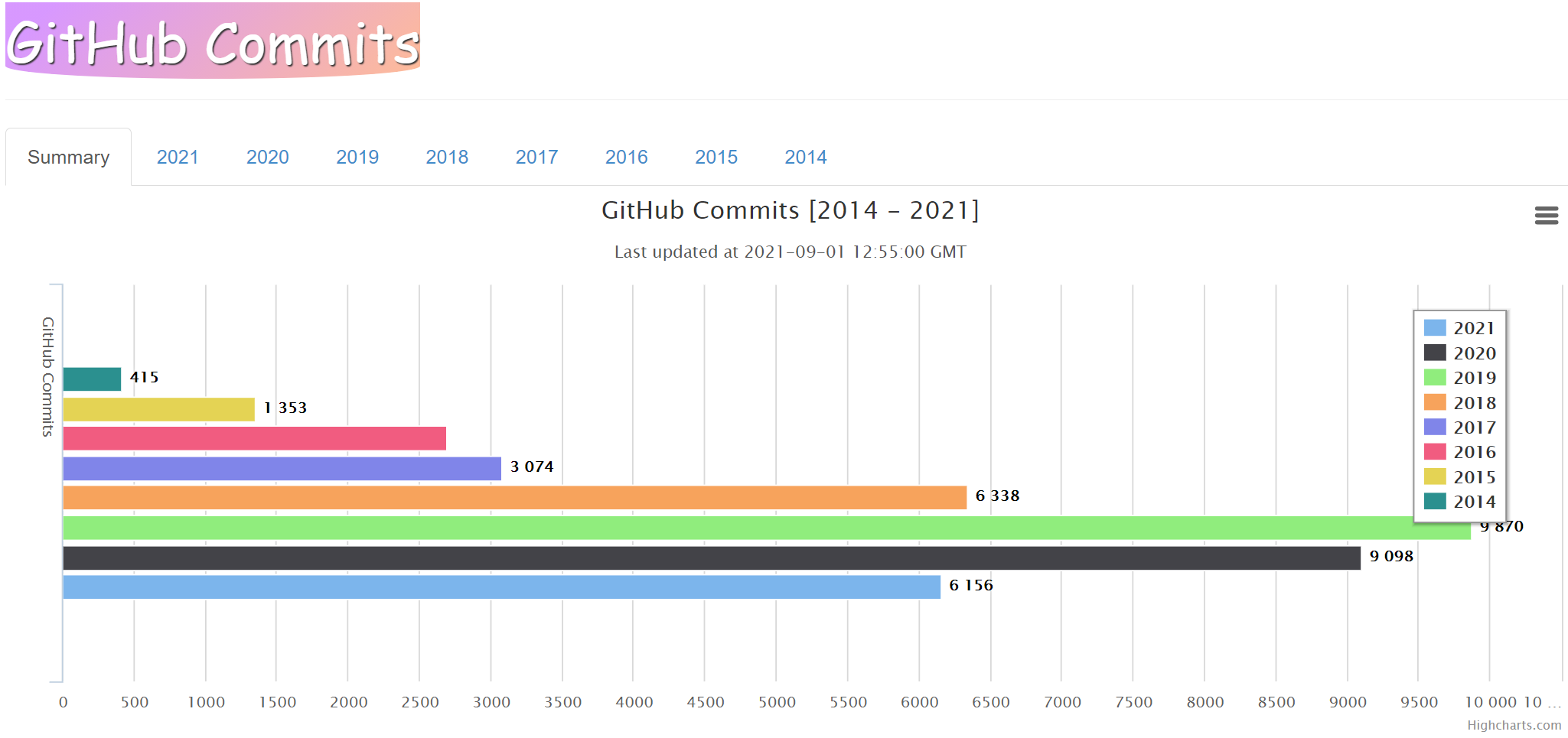 ---
The Weekly Challenge
Following weekly challenges proposed in the month of August 2021:
And RECAPS are listed as below:
---
YouTube Channel
Last month, none created. However, there are plenty of videos available on my YouTube Channel. If you like the video then please do subscribe to my channel so that you don't miss the weekly fun live coding videos.
---
Meet The Champion
Last month, we declared Flavio Poletti as the Champion of The Weekly Challenge. Please checkout the interview with him.
If you are interested in past champions interview then you can find it all here.
---
Pull Request Club
Last month, I received ARGV::OrDATA by E. Choroba. I submitted one Pull Request and it has been kindly accepted and merged.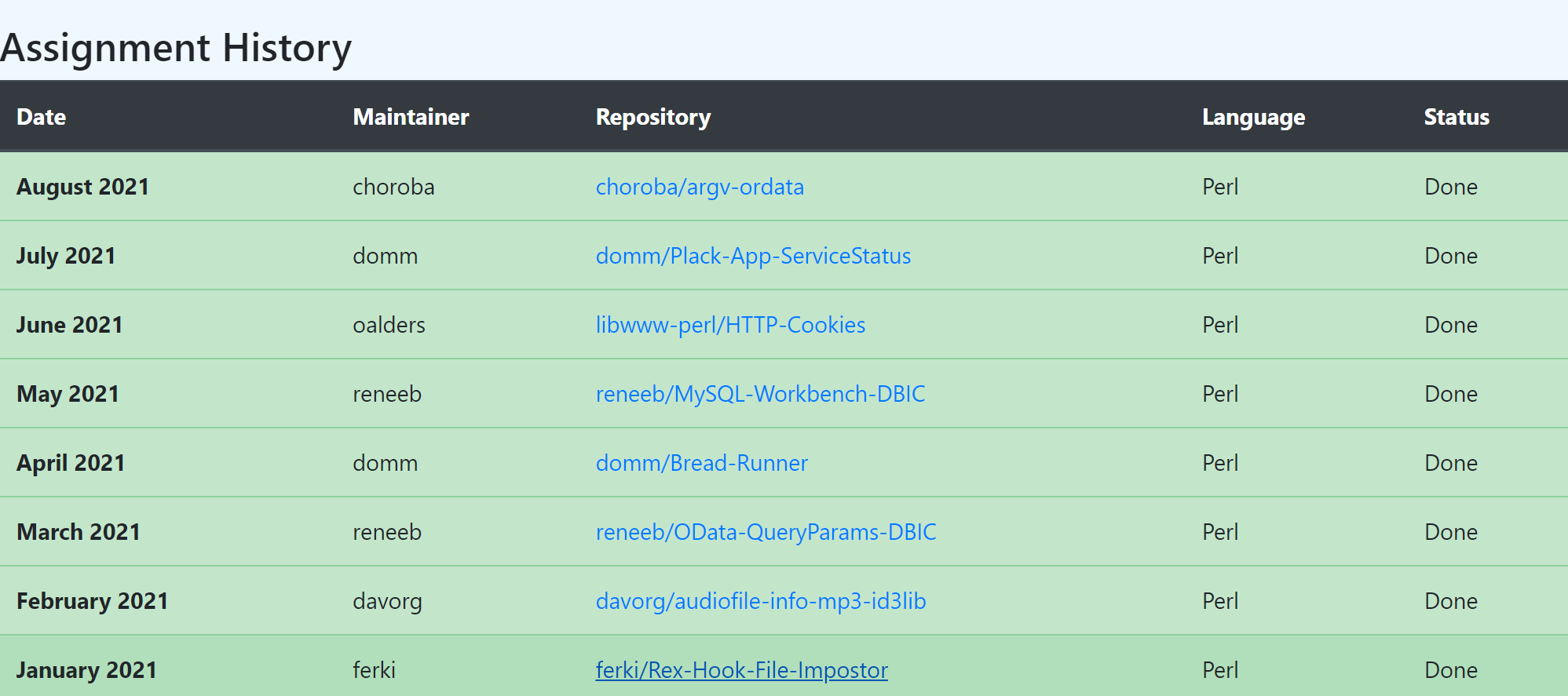 Overall participation to Pull Request Club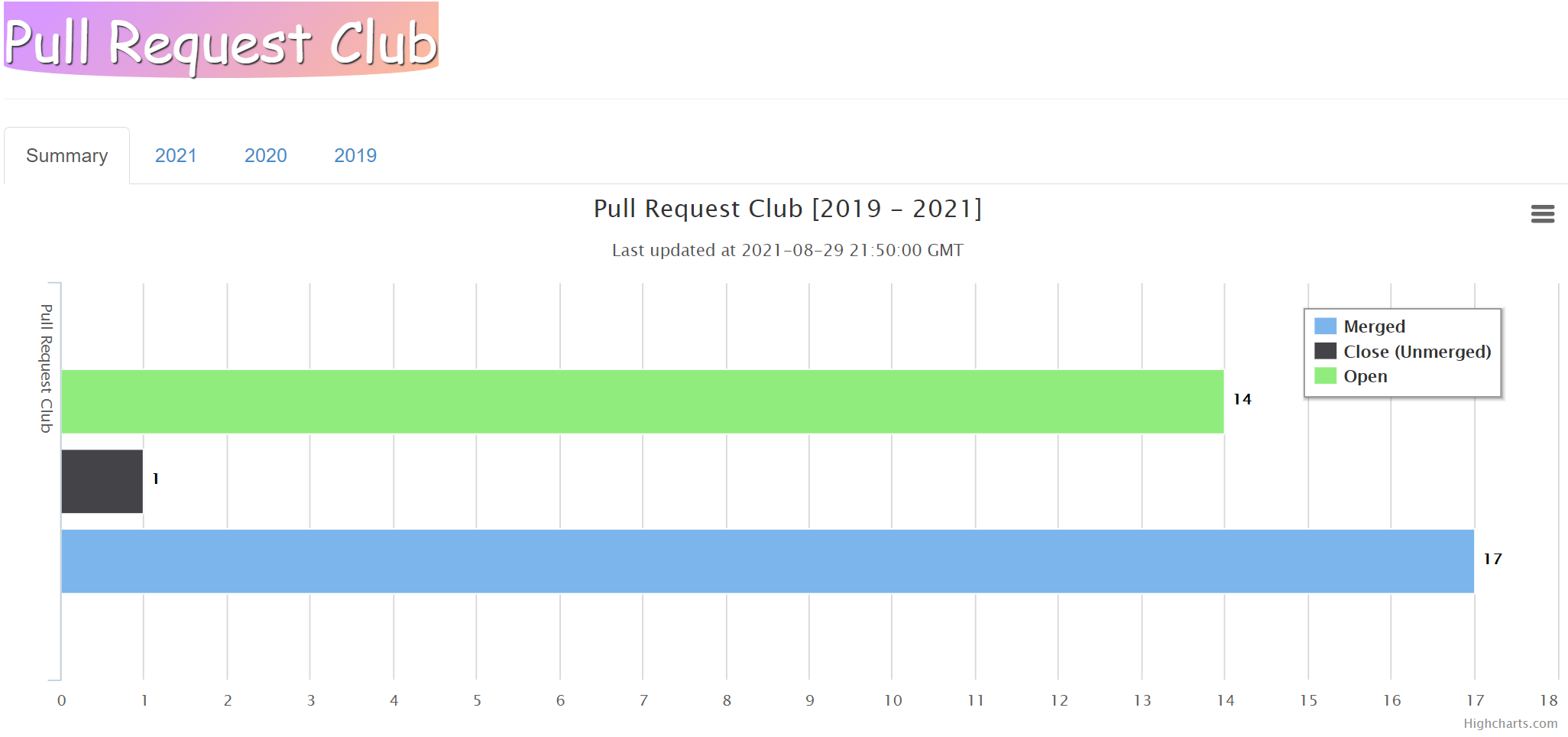 ---
Perl Blog
Last month, I blogged about the Monthly Report - July.
---
Perl Weekly Newsletter
Last month, I edited two editions of the Perl Weekly Newsletter i.e. Issue #524 and Issue #526.
---
Patreon
At the end of last month, August 2021, the following people / organisation supported me in the past or continued supporting me even today. I am humbled by their generosity.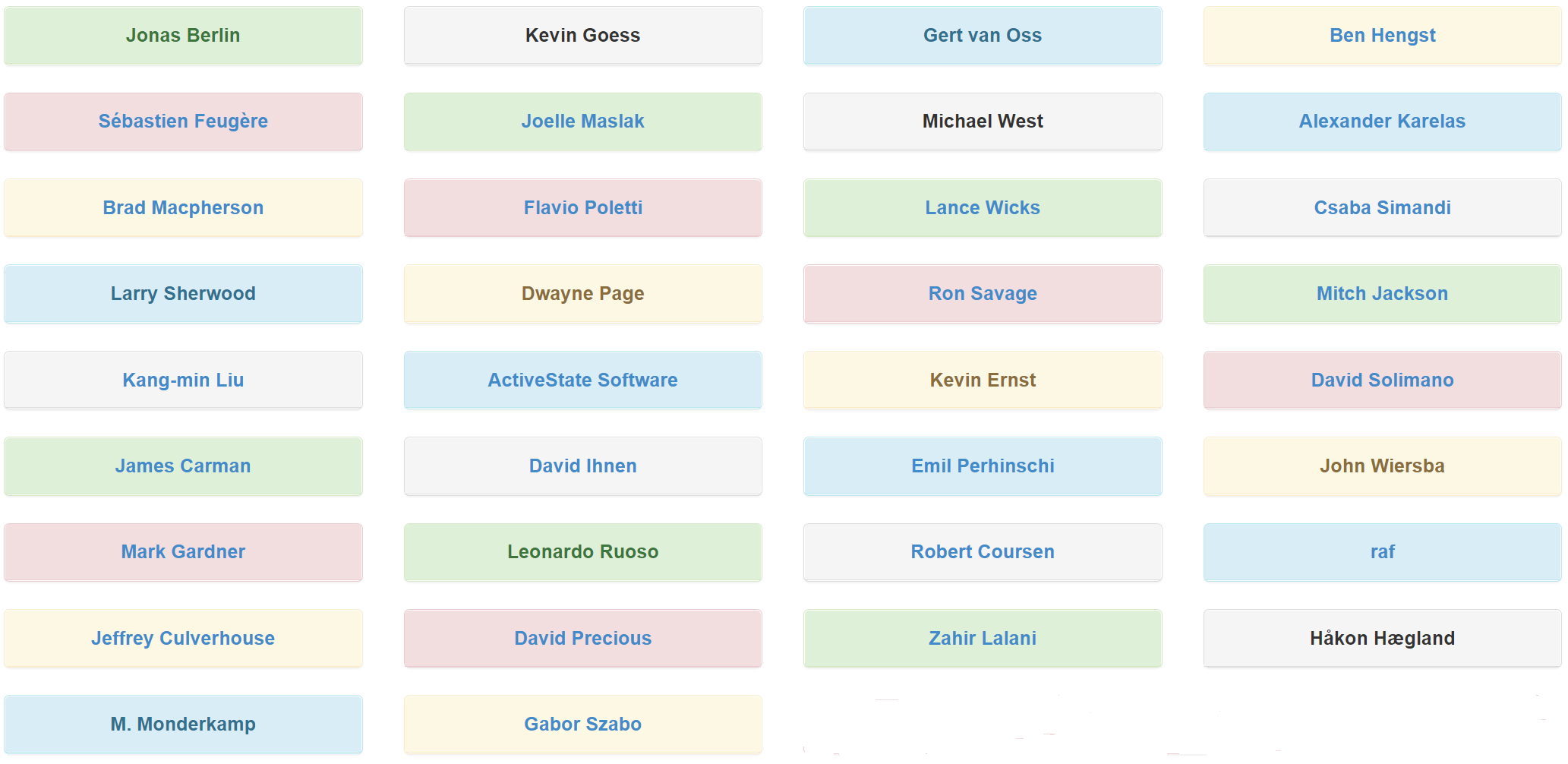 Do you want to sponsor my work?
Please follow the Patreon page.
Thank You.