Monthly Report - October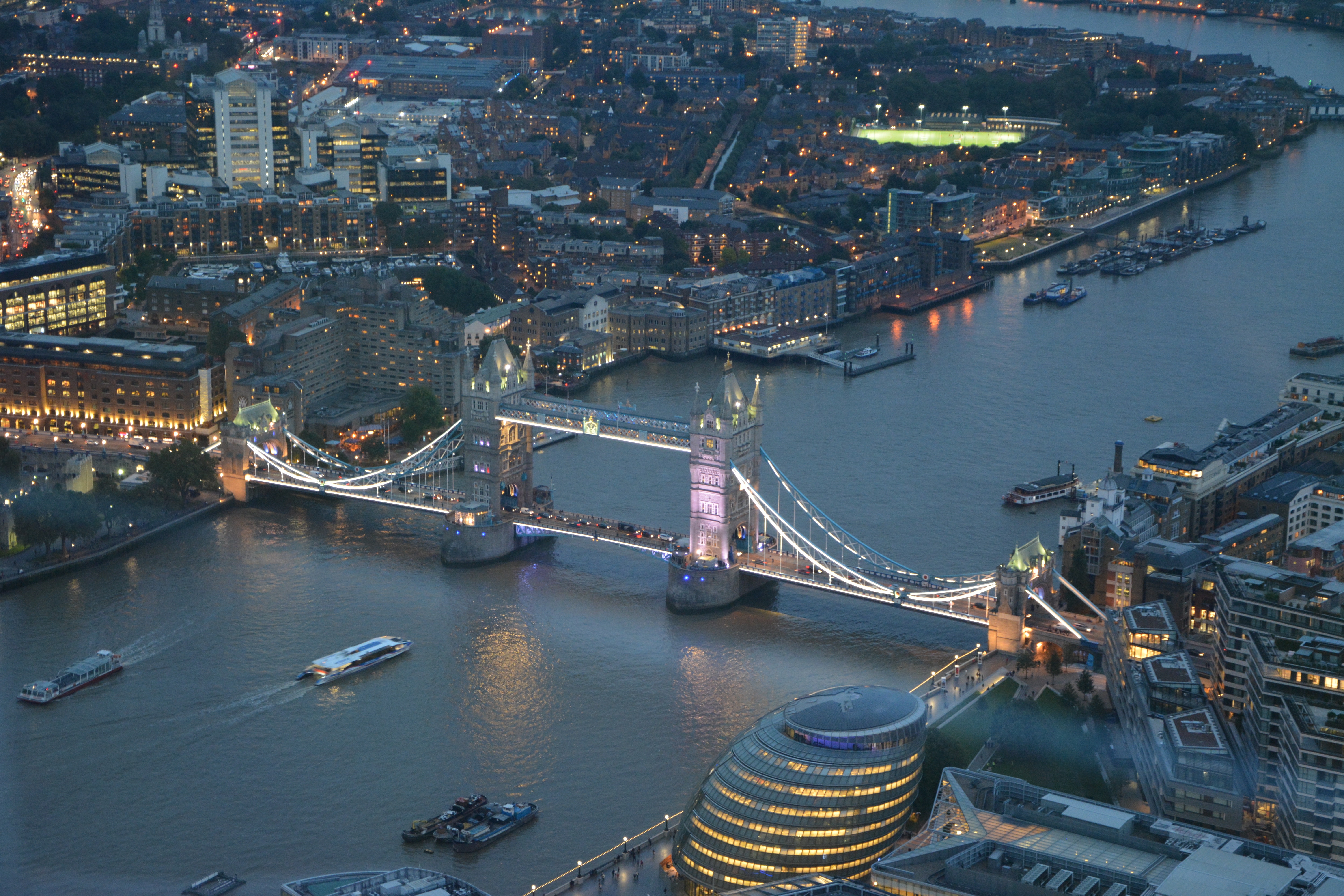 October belongs to Hacktoberfest technically. Most of my spare times dedicated to just one thing i.e. Hacktoberfest Challenge. However I still managed to continue daily upload to CPAN. Today is the 439th day of daily uploads to CPAN. Ever since I started contributing to CPAN, I always wanted to 1 Pull Request every day. Fortunately 2018 is the lucky year for me where I have managed to submit 1 PR every day so far. I am hoping to finish the year without missing a day. So when it comes to Hacktoberfest Challenge this year, I was looking do something different. In the past I managed to submit 45, 12 and 40 PR in the year 2015, 2016 and 2017 respectively. So that means, I did receive free T-shirt every time, I took part. This time, it had to be better than before. Doing 1 PR per day no longer excites me. Therefore I decided to do 5 PR per day. Guess what, I did it with help of so many fellow perl hackers.
Let talks about something other than Hacktoberfest, I have talk about it enough already. At the last Perl Conference in Glasgow, Lance Wicks came up with idea of rebirth Perlcast i.e. Podcast for Perl. Together we did our first interview recorded. We will disclose the guest name soon.
There is one more thing that kept me interested is the coming up workshop i.e. London Perl Workshop. This time, I am not just giving talk but also helping the team as I have formally joined the elite team. For a change, I am also giving lightning talk for the first time. I think lightning talk is more challenging than regular talks. Thats enough for now.
Lets go through the rituals now.
Pull Request
Git Commits
Pull Request Challenge
Perl Blog
PerlWeekly Newsletter
Adopt CPAN Module
Pull Request
Last month, I submitted 155 PR as compared to 66 PR in the month of September 2018.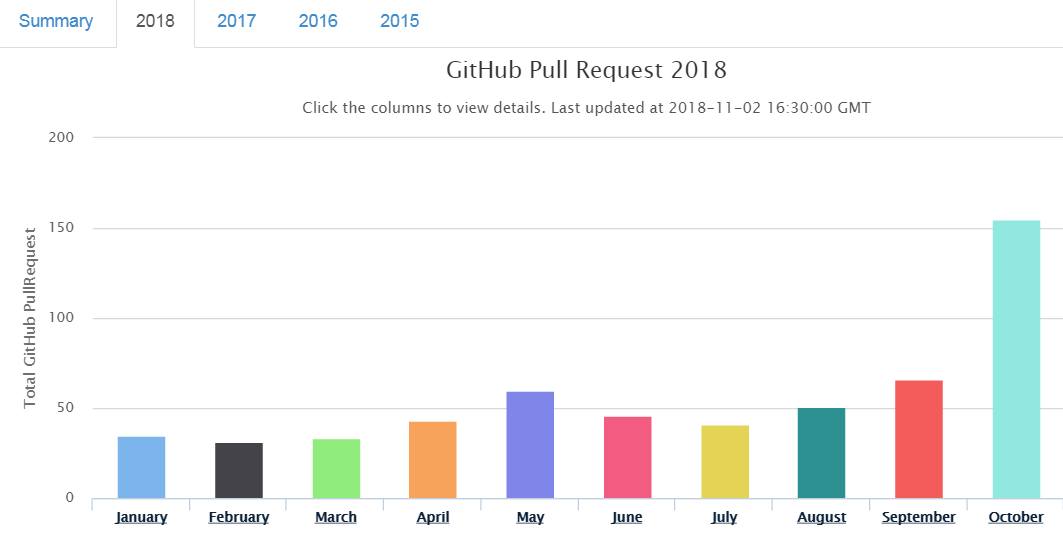 Over 1200+ Pull Request in total.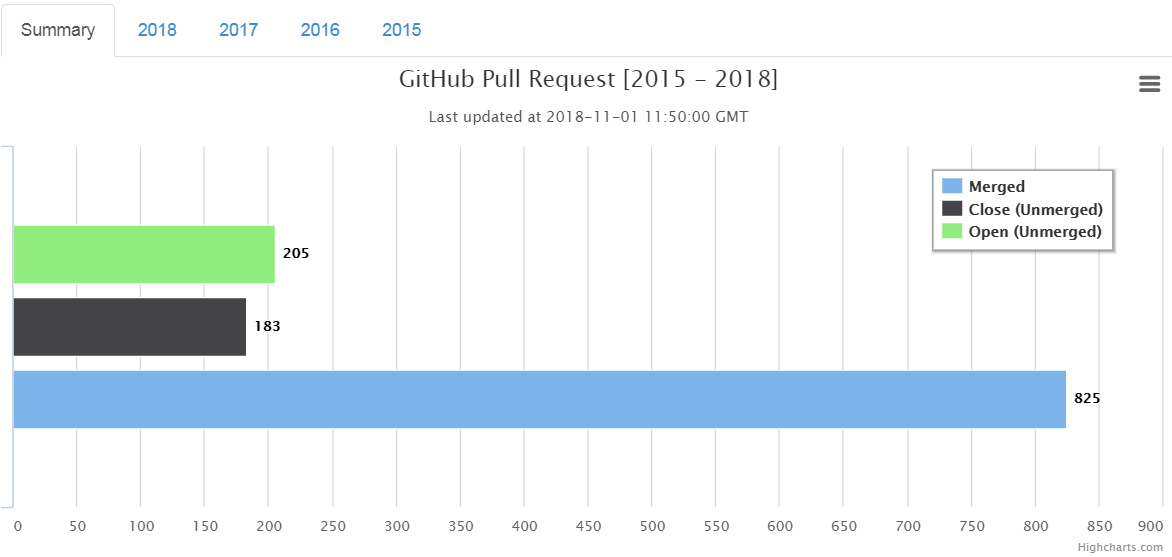 Git Commits
Last month, there were 1084 commits as compared to 509 commits in the month of September 2018. It was the first time ever since I started recording numbers, I have contributed over 1000+ in a month.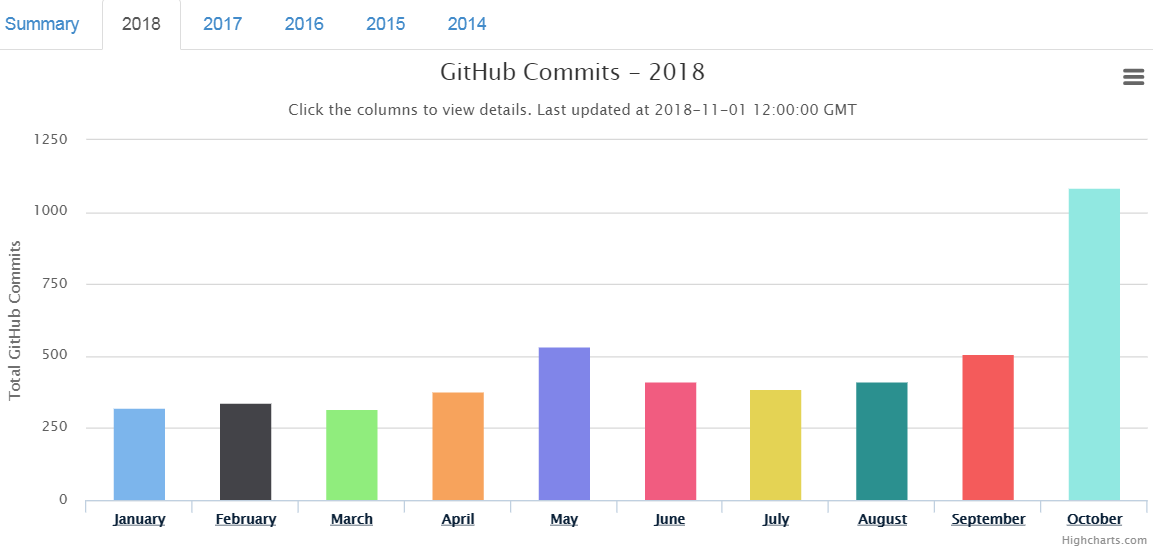 Overall so far, total commits in the year 2018 is 4703. I am confident that I will reach my target of 5000 commits by the end of year 2018.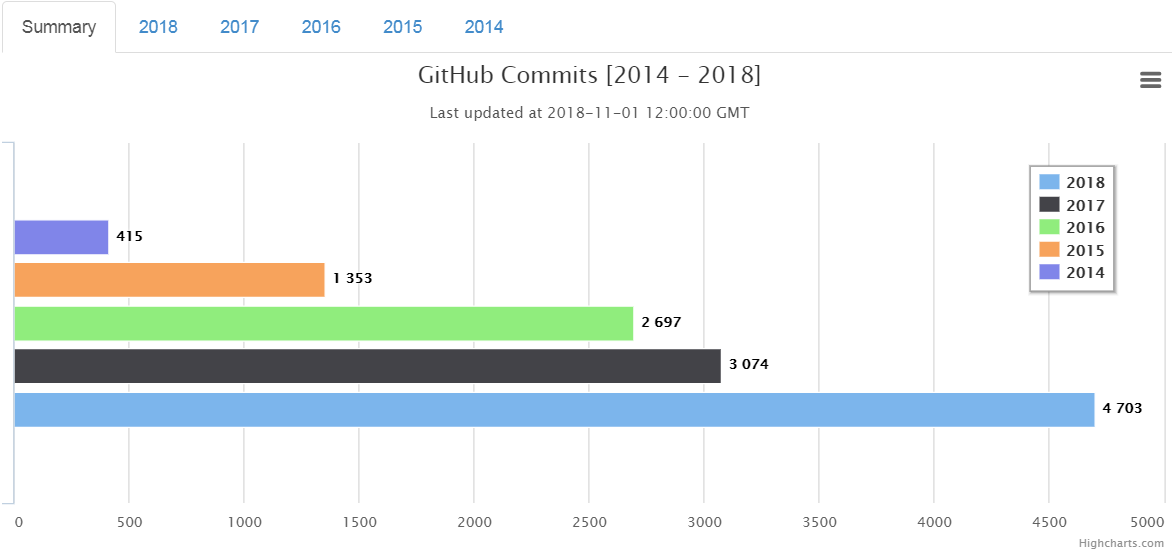 Pull Request Challenge
Last month, I received Term::Clui as my October month assignment. I submitted 2 Pull Request for the same #4 and #5 as compared to 1 PR [#2] to my allocated distribution Sys::Filesystem in the month of September 2018.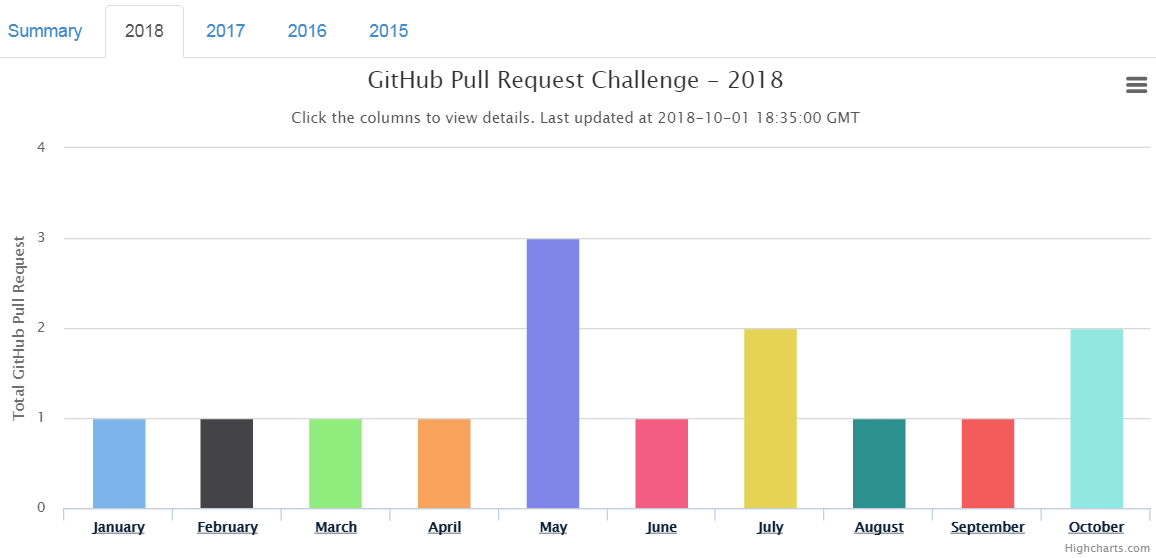 Overall so far, I have submitted 67 PR since the beginning of Pull Request Challenge.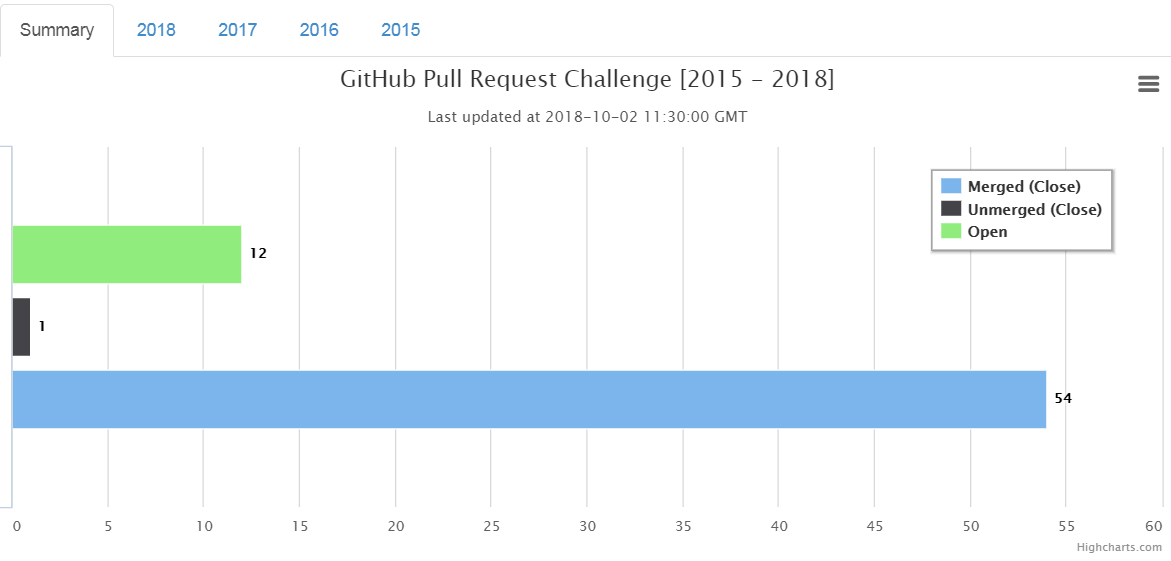 Perl Blog
Last month, I blogged about the following topics.
as compared to the following in the month of September 2018.
PerlWeekly Newsletter
Last month, I prepared 2 editions of The PerlWeekly newsletter i.e. Issue 376 and Issue 378 as compared to the following 2 (Issue 372, Issue 374) in the month of September 2018.
Adopt CPAN Module
Last month, I adopted Text::Trac, thanks Gabor Szabo.