Monthly Report - September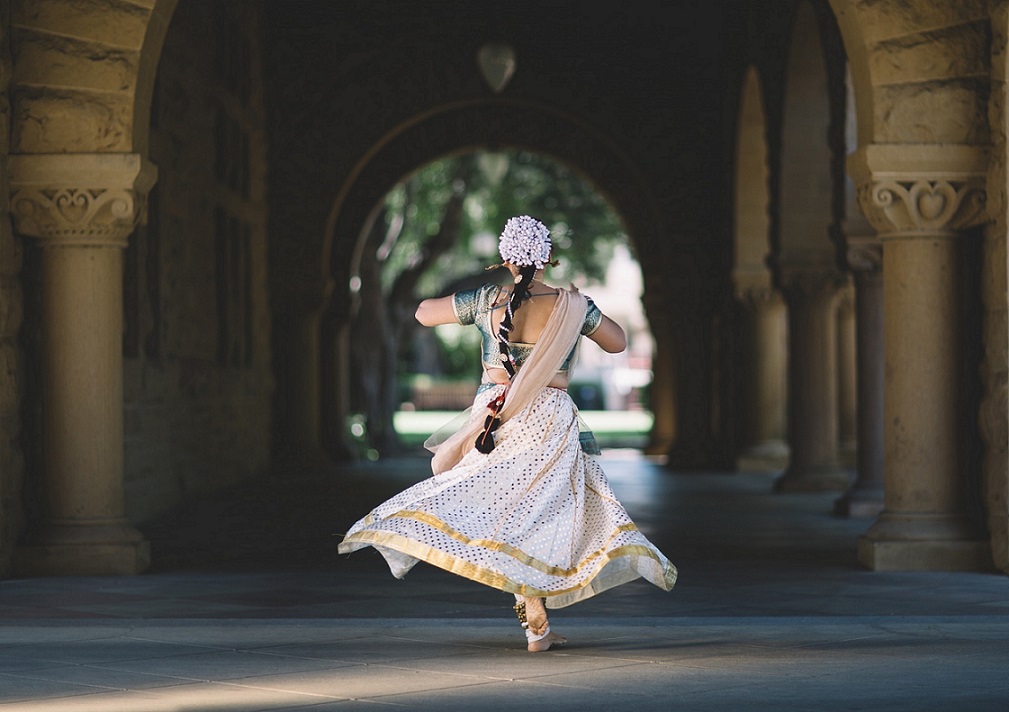 Finally enjoying again ...
The month of September is very special to me personaly.
Why?
Well, I got married in the very same month 18 years ago. The best part is, I choose the day 11 to get married. I have never missed my wedding anniversary, thanks to all the TV news channel.
How?
On the day, every year I find every TV news channel talk about 9/11 episode. It works like reminder to me.
Let's get back to the main topic ...
For the last few months, I have been late in making monthly report on time. This has created many problems for me. One of them and the most important is that I don't remember what I did last month. I then look back my activities on various social platforms that I am active on e.g. Facebook, Twitter and LinkedIn. It doesn't always help as I am not very active either socially these days.
BTW, I started working on this report around 6 am today.
So what's going on?
Honestly speaking, I am too busy and involved in my day work at Oleeo. And I am enjoying it. Apart from that, running the Weekly Challenge is another beast, I enjoy. Last but not least I am also working on my new Perl Book. How can I forget about editing the Perl Weekly newsletter? As you all know, I edit every alternate week. Even weeks belong to me and odd weeks belong to the chief editor, Gabor Szabo. Having done (editing) for so long, I find it easier now that I sometimes start on the last of day of submission. I enjoy writing editorials and it gives me freedom to express myself and share my thought process. I must admit, I have made mistakes as well. Recently I have been reminded by the blog authors that I missed their blog. I accept my failure as they are popular bloggers.
BTW, it is my turn to work on next week newsletter.
Let's change the topic ...
I have started taking part in the weekly challenge again. I noticed a big change in my task analysing power because of the weekly challenge. The weekly challenge club is the best place for anyone looking for bright ideas. The best part is, you don't need to be a member of the club to enjoy the fun. It is FREE and available 24x7.
I have been doing recaps of weekly contributions and get the opportunity to go through each of them. I sometimes bookmark it for later reading. Another place for you, if you are looking for inspiration is the weekly reviews by the best brains. Colin Crain is currently leading the front.
Is there anything I missed?
To be honest with you, I missed doing live coding session. I have been thinking of getting back on that front for months now. I hardly find any time to do it these days. By the time, I am done with my day job, I am already exhausted. Having said, I will definitely do at least couple of sessions this weekend, promise.
Enjoy hacking with Hacktoberfest till then you take care of yourself and loved ones.
Let's take a quick look through last month main activities.
---
Pull Request
2 Pull Requests submitted in the month of September 2021.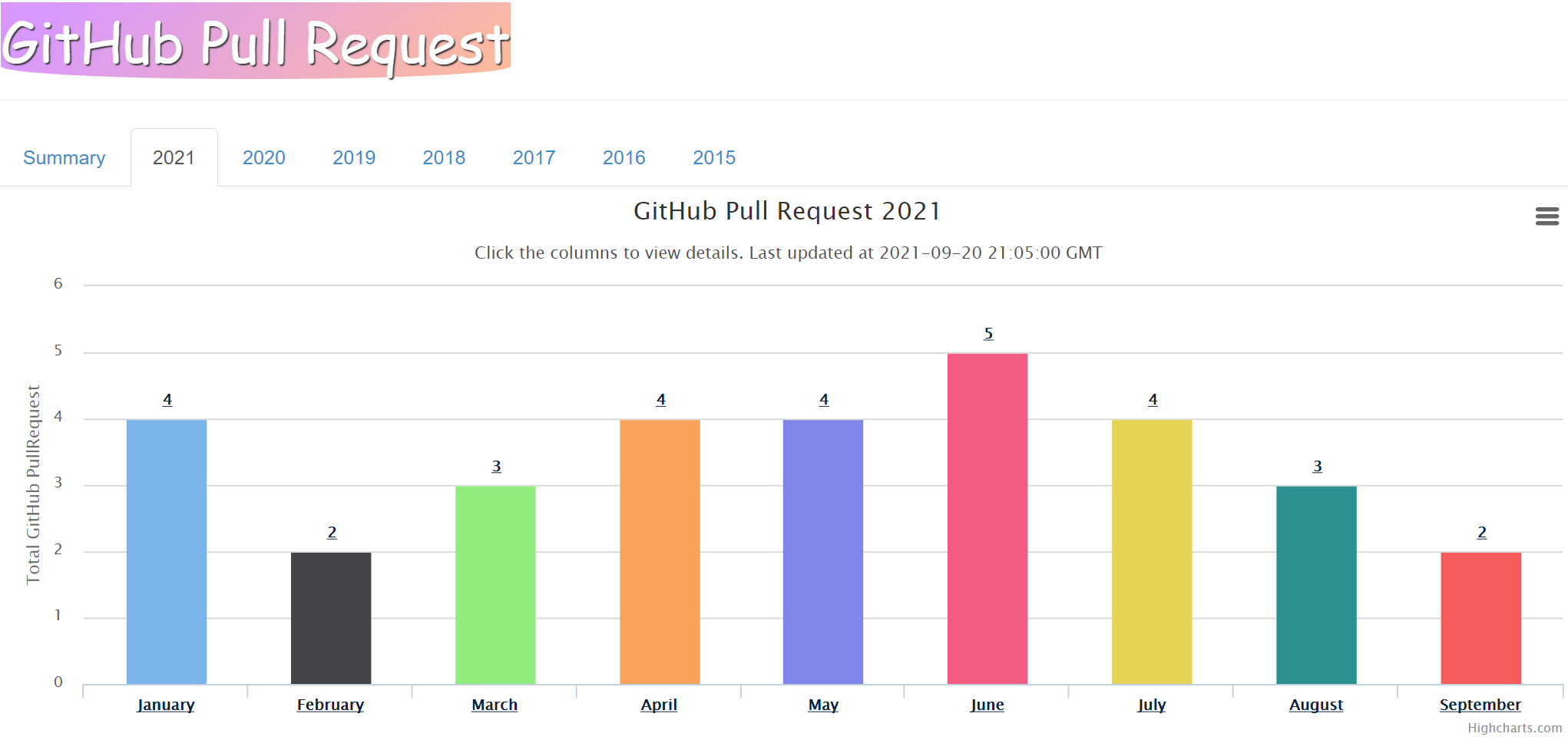 2367 Pull Requests altogether.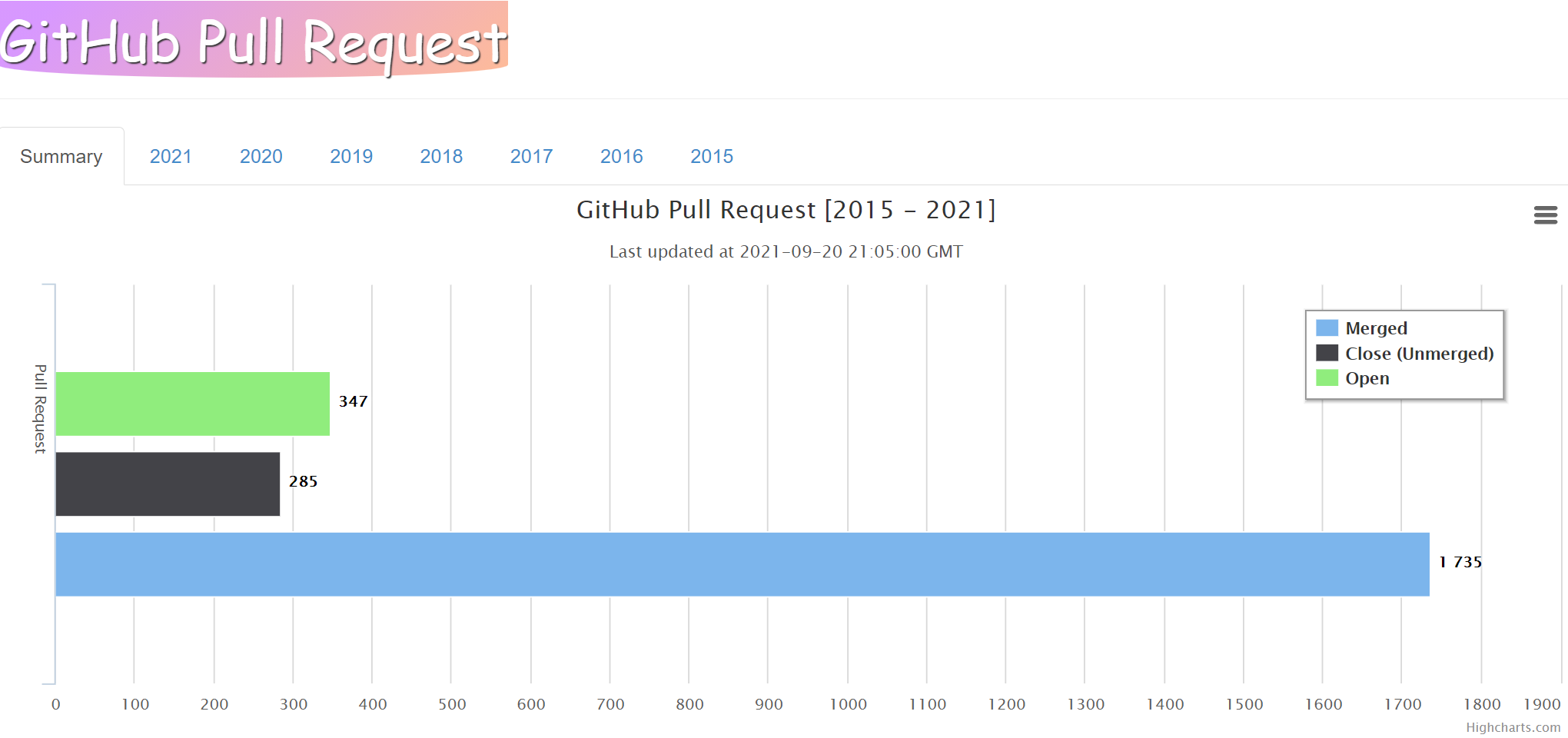 ---
Git Commits
511 commits recorded in the month of September 2021.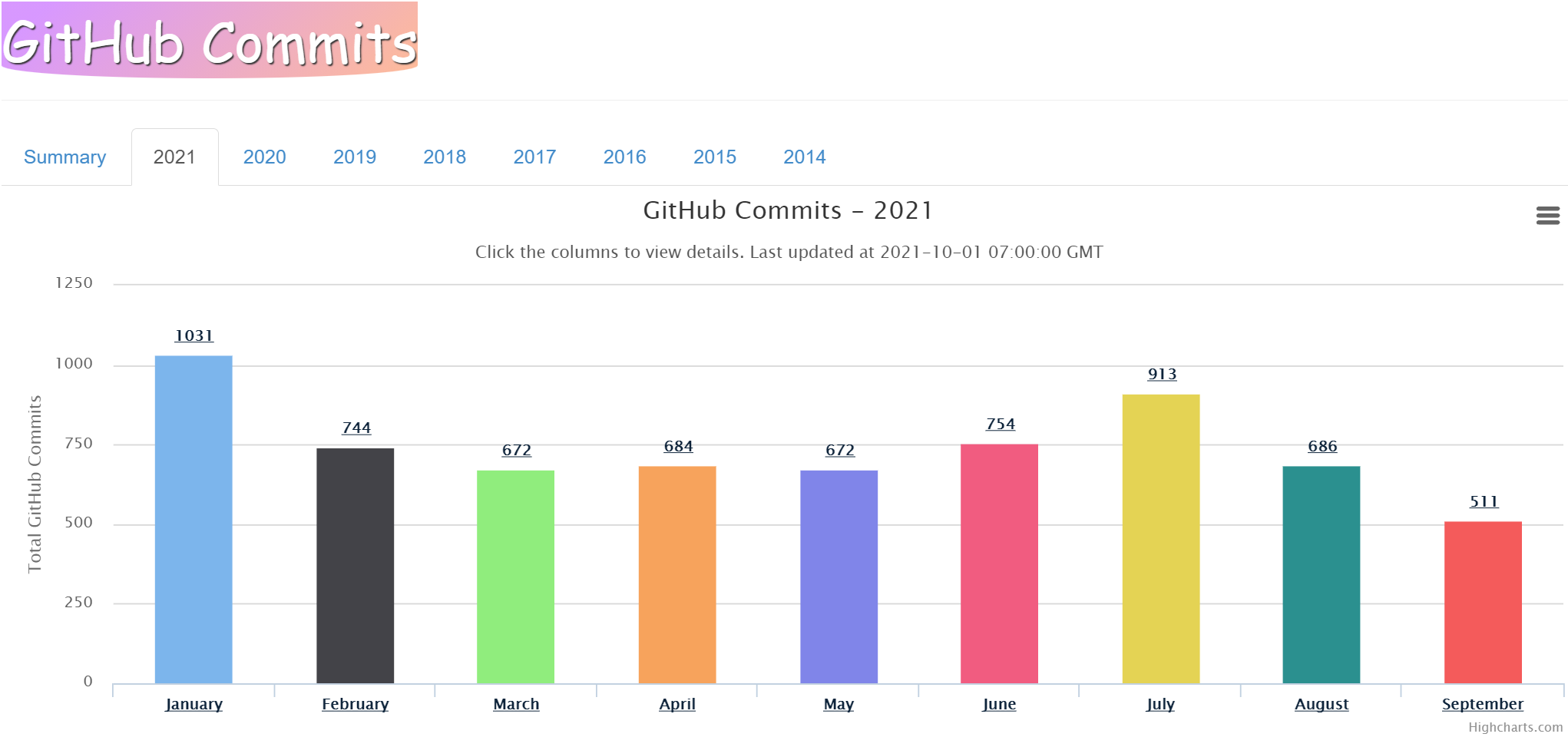 Overall 6667 commits recorded in the year 2021.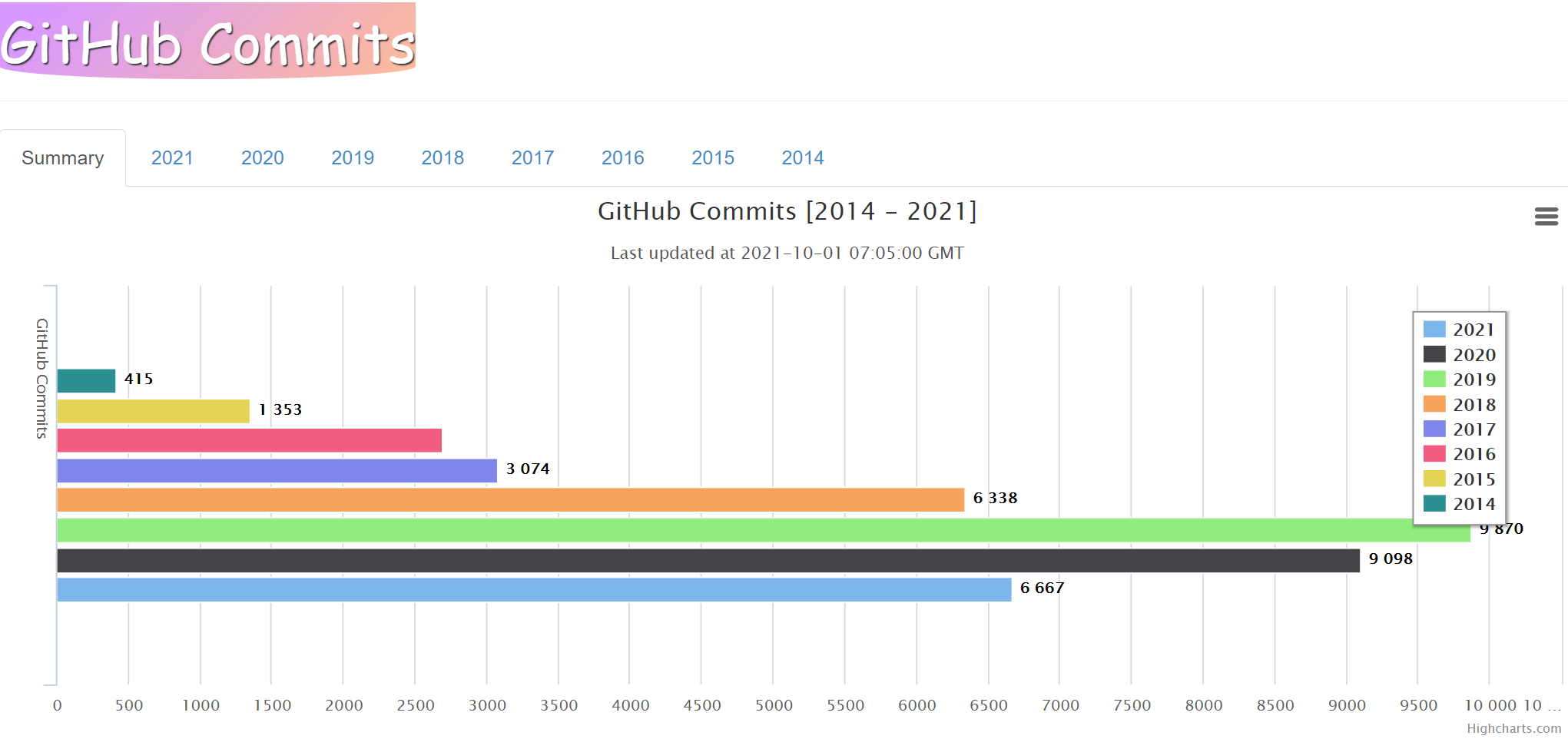 ---
The Weekly Challenge
Following weekly challenges proposed in the month of September 2021:
And RECAPS are listed as below:
---
YouTube Channel
Last month, none created. However, there are plenty of videos available on my YouTube Channel. If you like the video then please do subscribe to my channel so that you don't miss the weekly fun live coding videos.
---
Meet The Champion
Last month, we declared Jorg Sommrey as the Champion of The Weekly Challenge.
If you are interested in past champions interview then you can find it all here.
---
Pull Request Club
Last month, I received Math::GSL by Håkon Hægland. I submitted one Pull Request and it has been kindly accepted and merged already.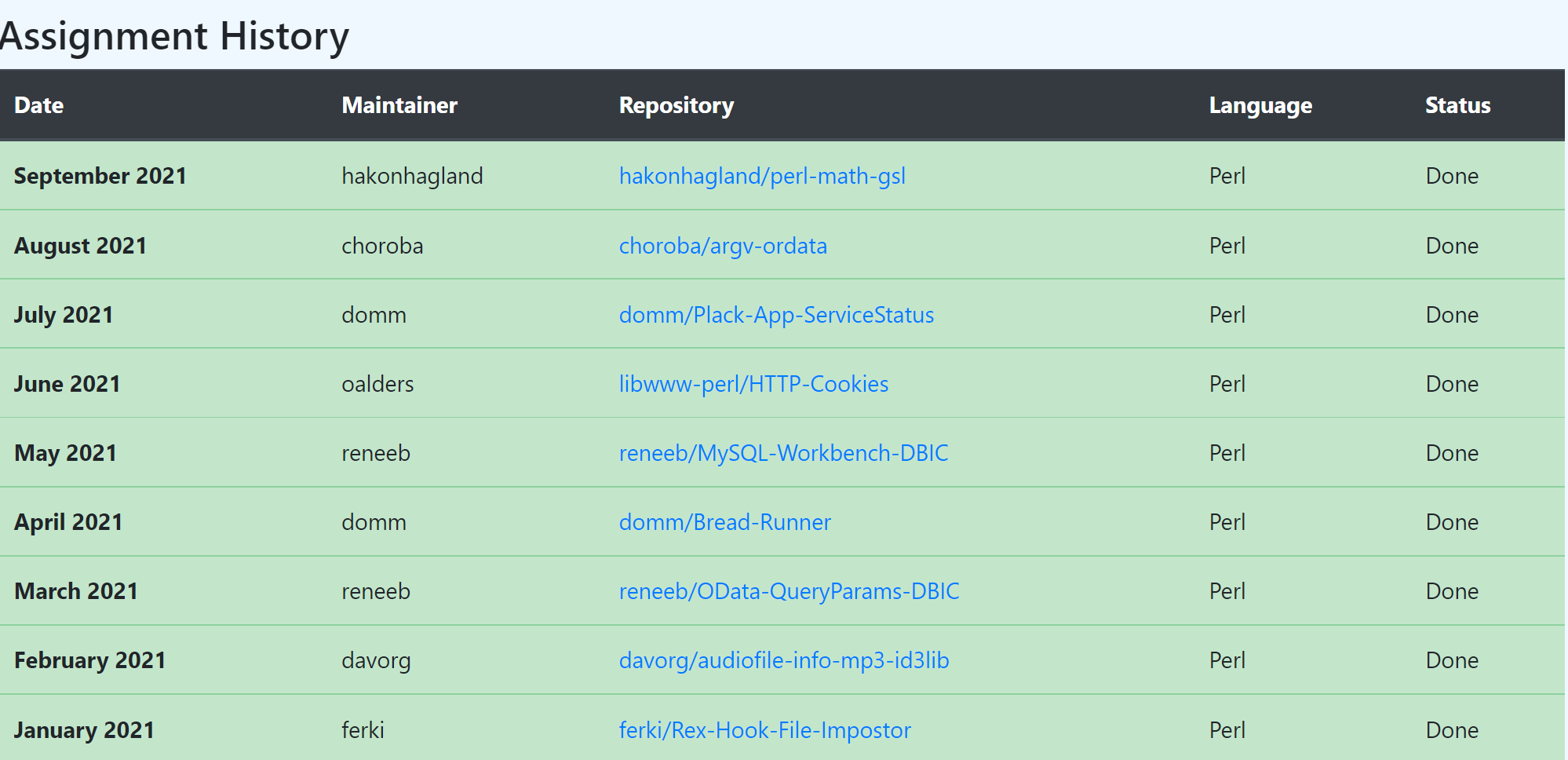 Overall participation to Pull Request Club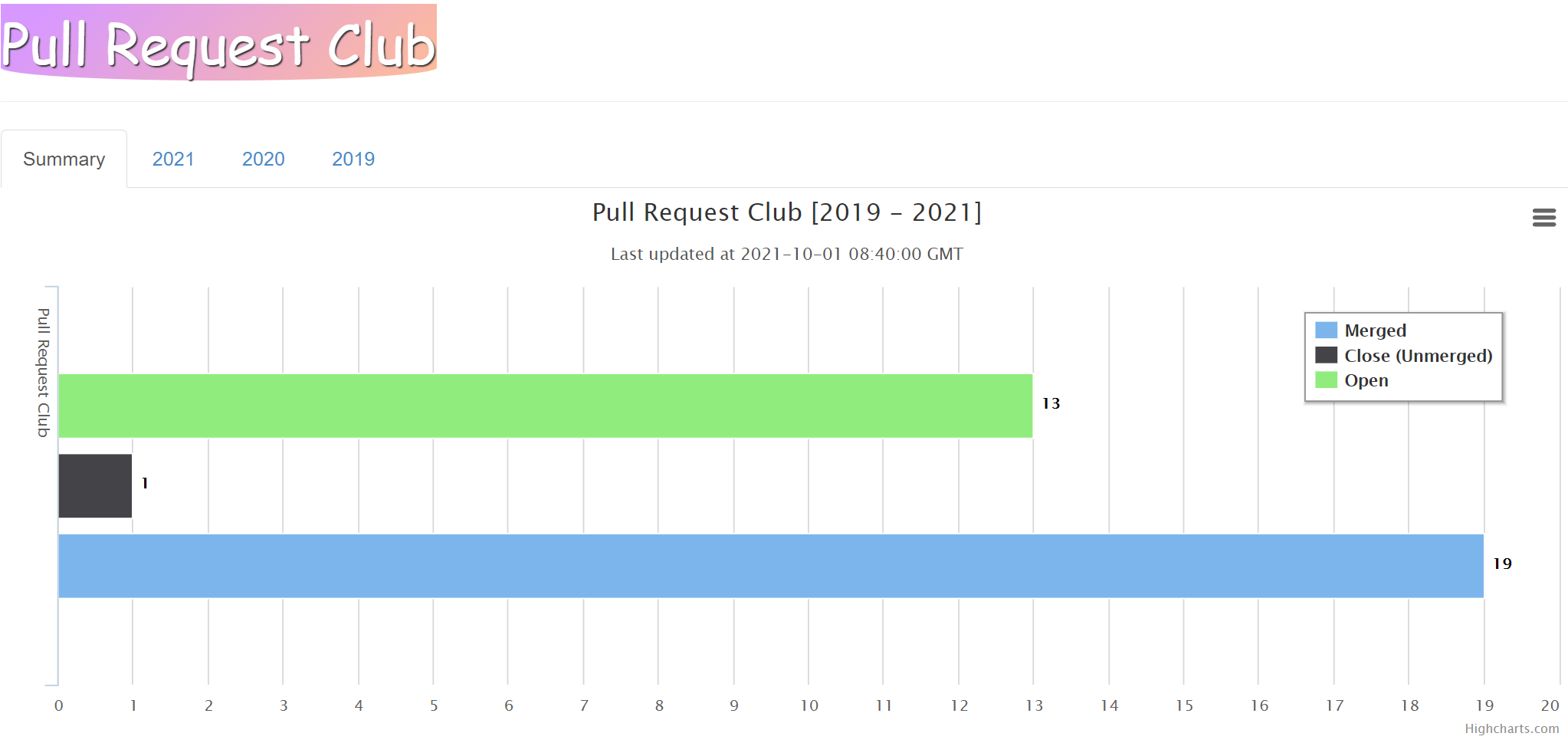 ---
Perl Blog
Last month, I blogged about the Monthly Report - August.
---
Perl Weekly Newsletter
Last month, I edited two editions of the Perl Weekly Newsletter i.e. Issue #528 and Issue #530.
---
Patreon
At the end of last month, September 2021, the following people / organisation supported me in the past or continued supporting me even today. I am humbled by their generosity.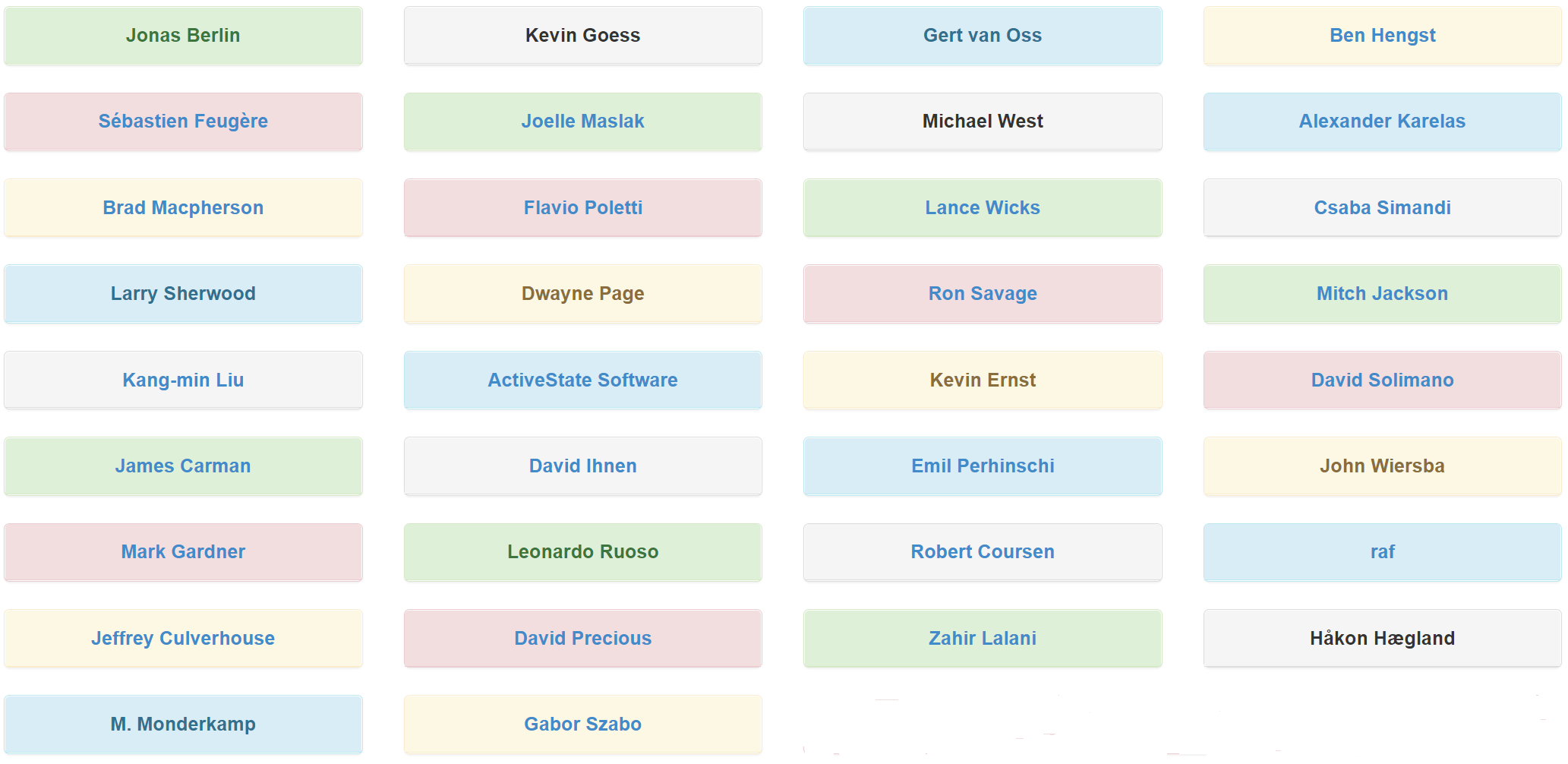 Do you want to sponsor my work?
Please follow the Patreon page.
Thank You.