Celebrate Perl 5.38 with Limited Edition merch!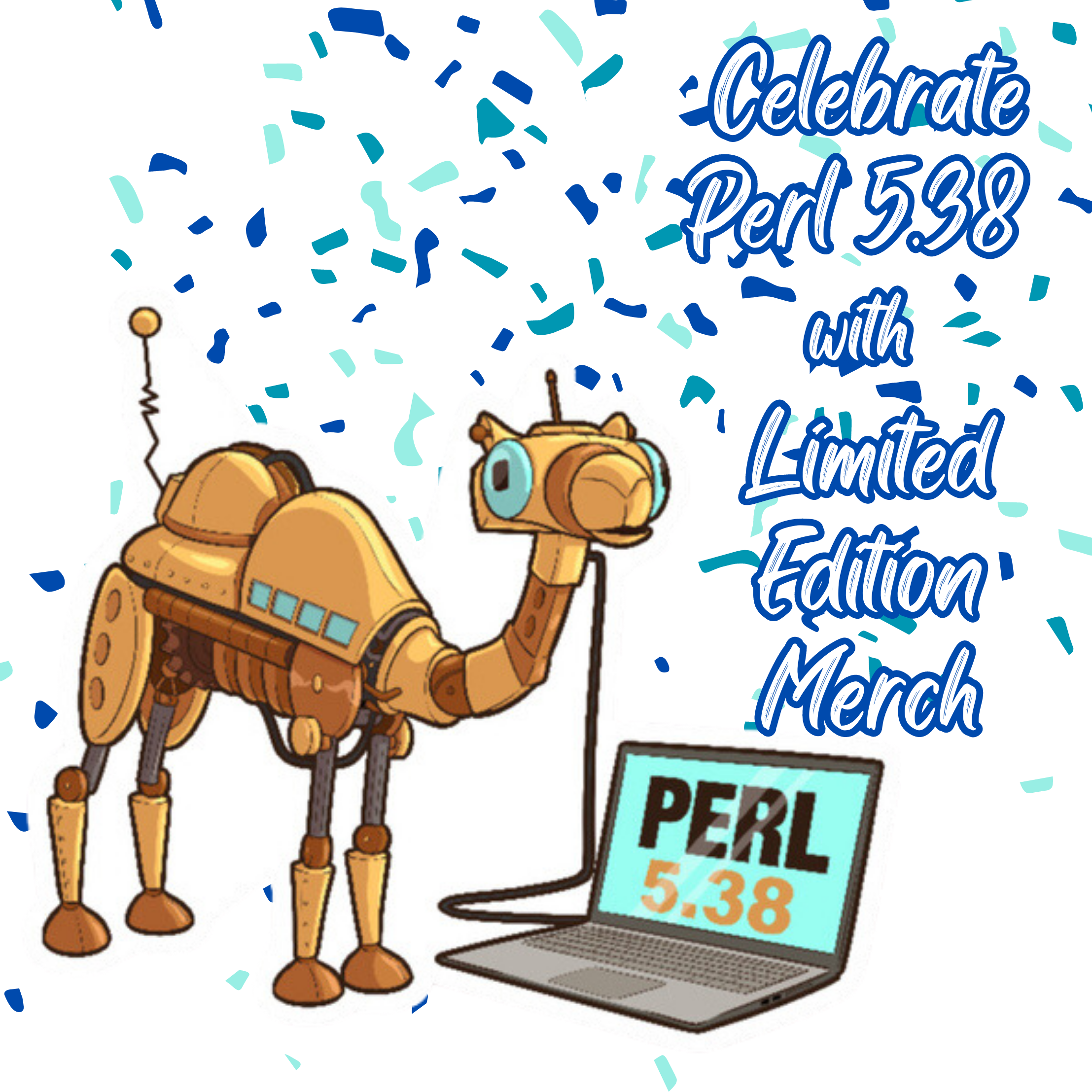 To celebrate the upcoming release of Perl 5.38 we are excited to offer Limited Edition* merchandise.
The design was a true team effort by the marketing committee and is inspired by the traditional Perl camel logo. We had a lot of fun throwing around ideas, then throwing them in to AI to see what it's randomness would come back with. We then passed the ideas to our artist for the final result.
Check them out on the official Perl store where proceeds go to The Perl and Raku Foundation which then directly fund grants etc.
* TBD how limited.