(crossposted from blog.tobez.org)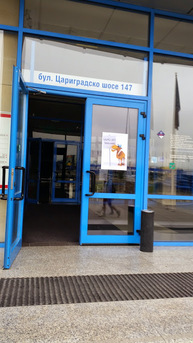 When I came to the venue 15 minutes before the official start of the registration, people at the registration desk were busily cutting sheets of paper into attendees' badges. Finding my badge turned out to be a tad not trivial.
This conference is somewhat unusual not only because it is conducted over the weekend instead of in the middle of the week, but also because the keynotes for every day are pushed till the end, even after the daily lightning talks session.
The welcome talk from Marian was about practical things such as rooms locations, dinner, lunches, transportations and so on. Then I went on stage to declare the location of YAPC::Europe 2015 (which is Granada, Spain by the way).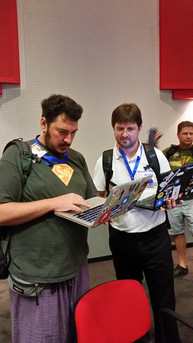 After that Jose Luis Martinez from Barcelona.pm did a short presentation of YAPC in Granada, and Diego Kuperman gave a little present from Granada to Sofia.