Monthly Report - November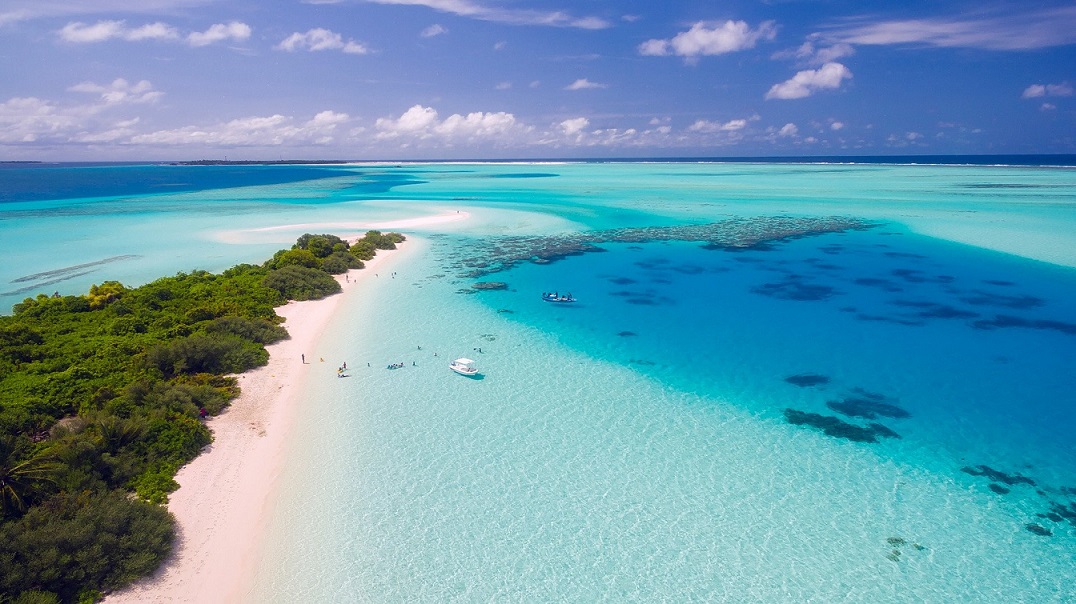 Time to relax before ...
What a shame, I delayed the Monthy Report once again. Although I did manage to publish last month on time i.e. 4th Nov.
Do I have reason to justify the delay?
Well, December, is always the busiest month. It is the month when I spend more time with family than ususal. Also I was busy with the Advent Calendar 2021.
As you must have guessed, today I am done with the final gift. Hence, the monthly report is getting time. There was another reason for the delay as I started Live Coding again. I have done few, which I will talk about in the end of year report in a week time, insha-ALLAH.
So, what was the highlight of last month?
I started the 1000 days FREE T-shirt campaign. I am so grateful for all the support that I received so far. It feels great. I decided to gift FREE specially designed T-shirt to all the champions of The Weekly Challenge. I am done with the most difficult phase of the campaign i.e. collecting funds. Thanks to all the sponsors, we have collected £1029.64 in total. The fund is enough to cover the cost of T-shirt printing and international delivery as per my own estimation.
As of today, I have received 32 confirmations out of 53 eligible members. I am not in a rush to be honest. I would want to gift each and every eligible members unless anyone says the opposite. I am hoping after the holiday break they will find time to respond to my email request. You can find the regular update to the campaign in the blog here.
I find it hard to remember what I did last month, every time the monthly report gets delayed. Never mind, I will cover up in the annual report in a week time if I remember anything later.
I wish you all Merry Christmas and stay safe with your loved ones.
Let's take a quick look through last month main activities.
---
Pull Request
5 Pull Requests submitted in the month of November 2021.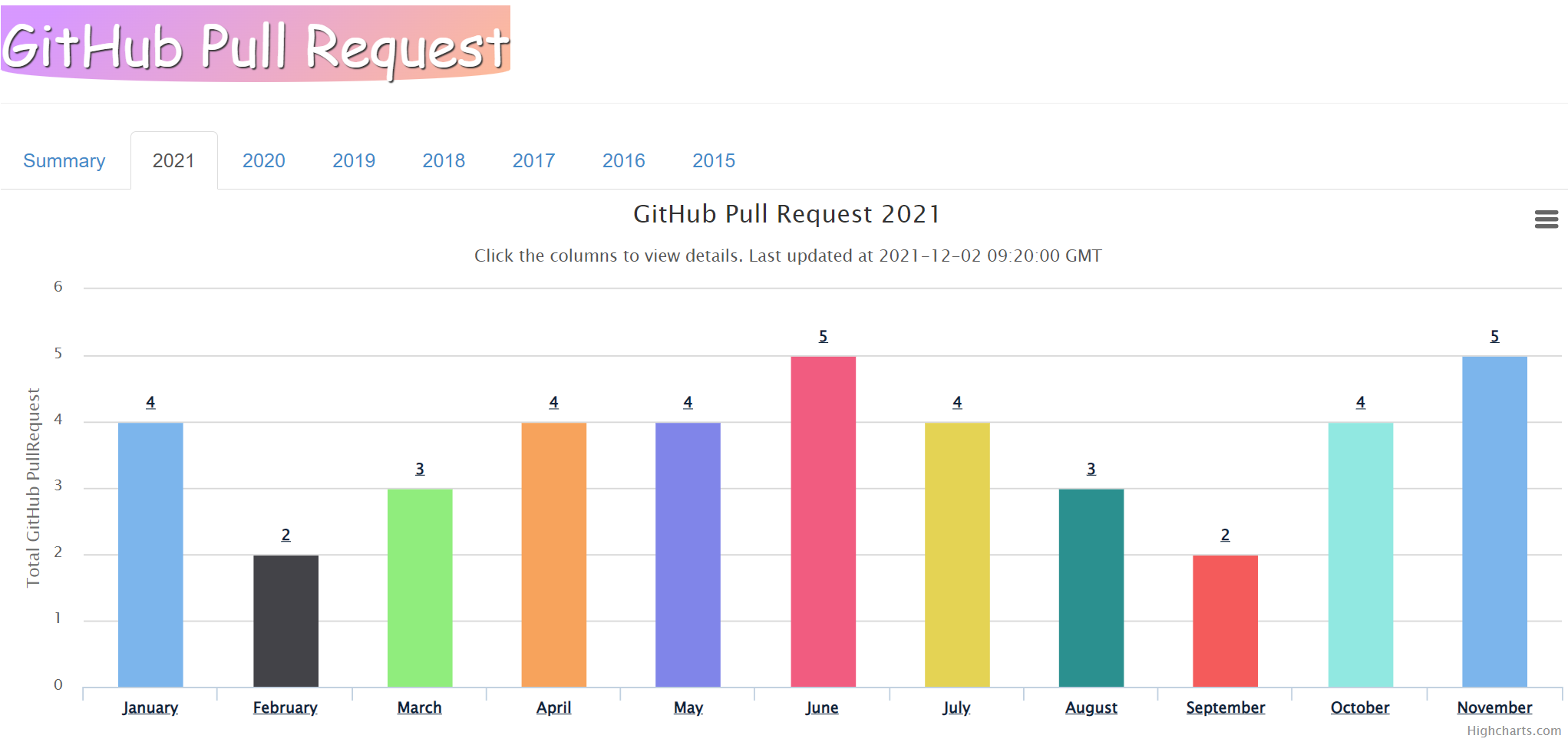 2374 Pull Requests altogether.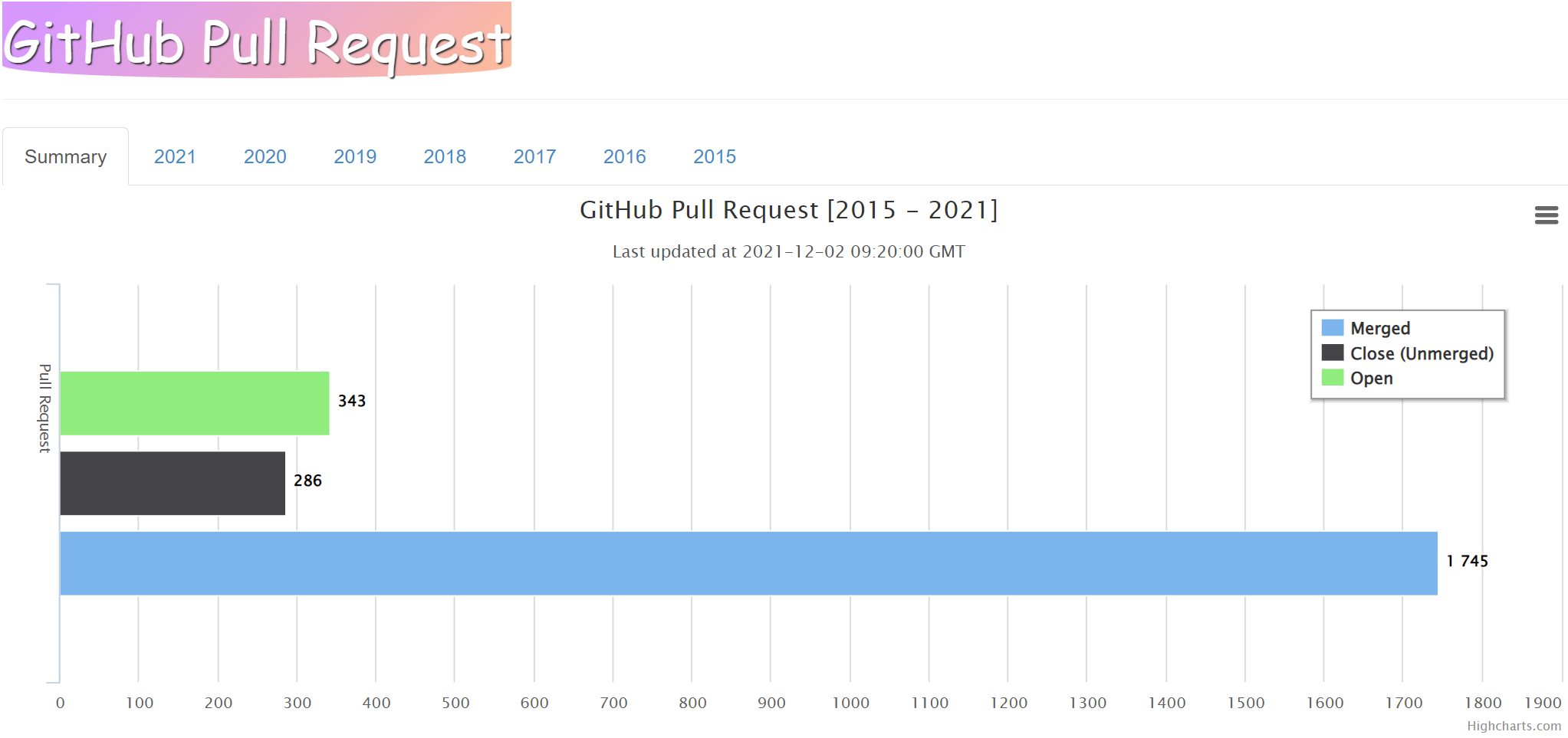 ---
Git Commits
718 commits recorded in the month of November 2021.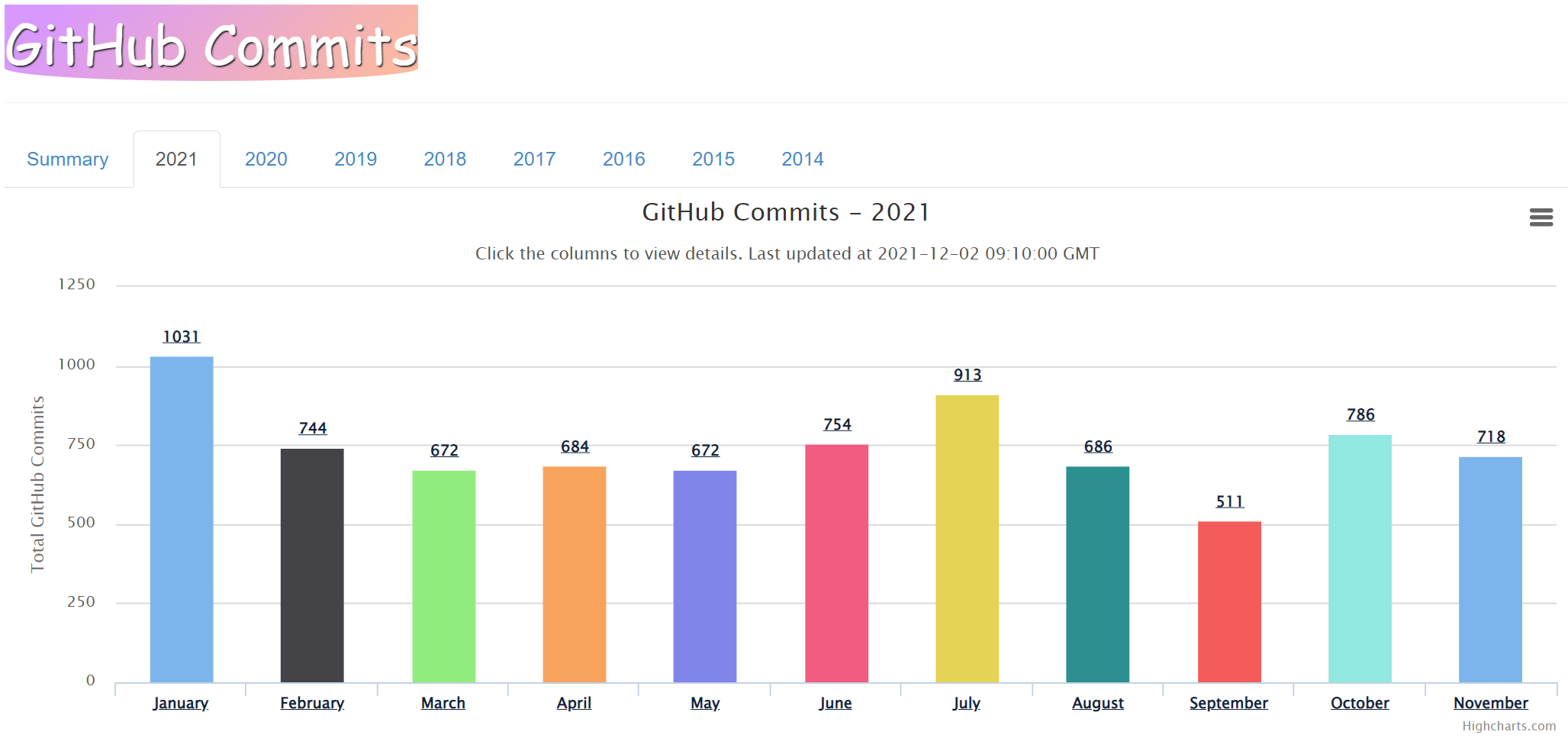 Overall 8171 commits recorded in the year 2021.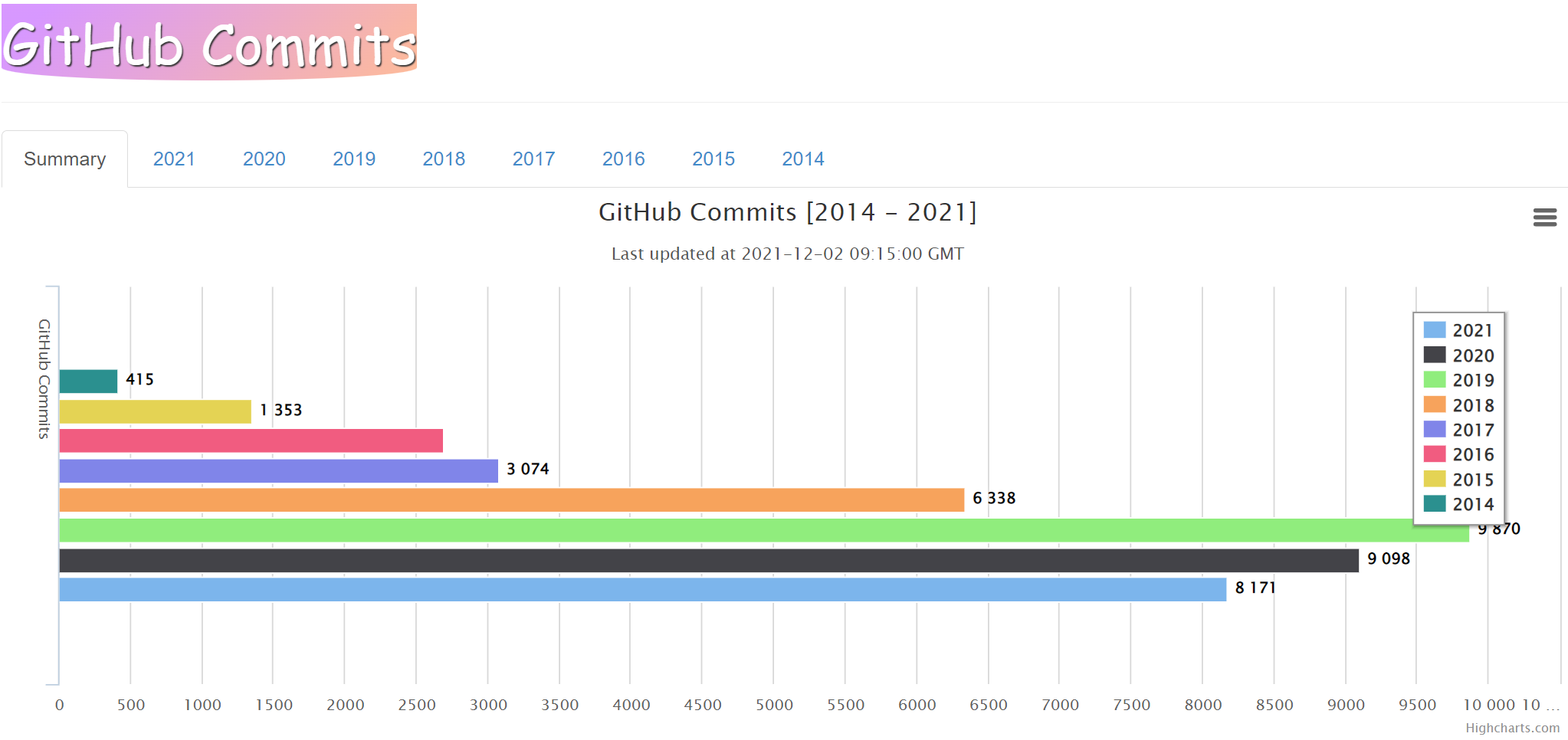 ---
The Weekly Challenge
Following weekly challenges proposed in the month of November 2021:
And RECAPS are listed as below:
---
YouTube Channel
Last month, none created. However, there are plenty of videos available on my YouTube Channel. If you like the video then please do subscribe to my channel so that you don't miss the weekly fun live coding videos.
---
Meet The Champion
Last month, we declared Paulo Custodio as the Champion of The Weekly Challenge.
If you are interested in past champions interview then you can find it all here.
---
Pull Request Club
Last month, I received Net::Songkick by Dave Cross. I submitted one Pull Request and it has been accepted and merged already.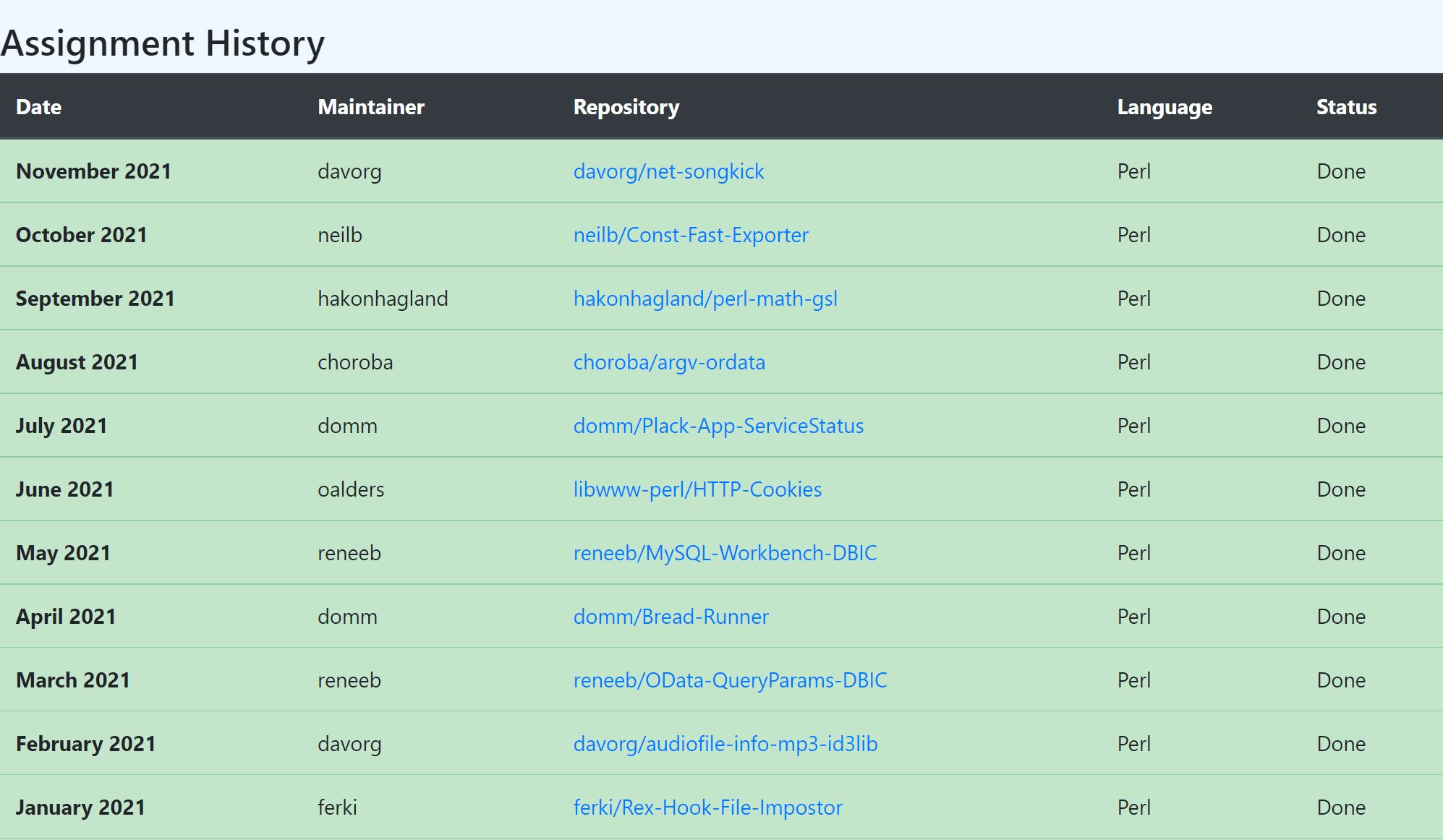 Overall participation to Pull Request Club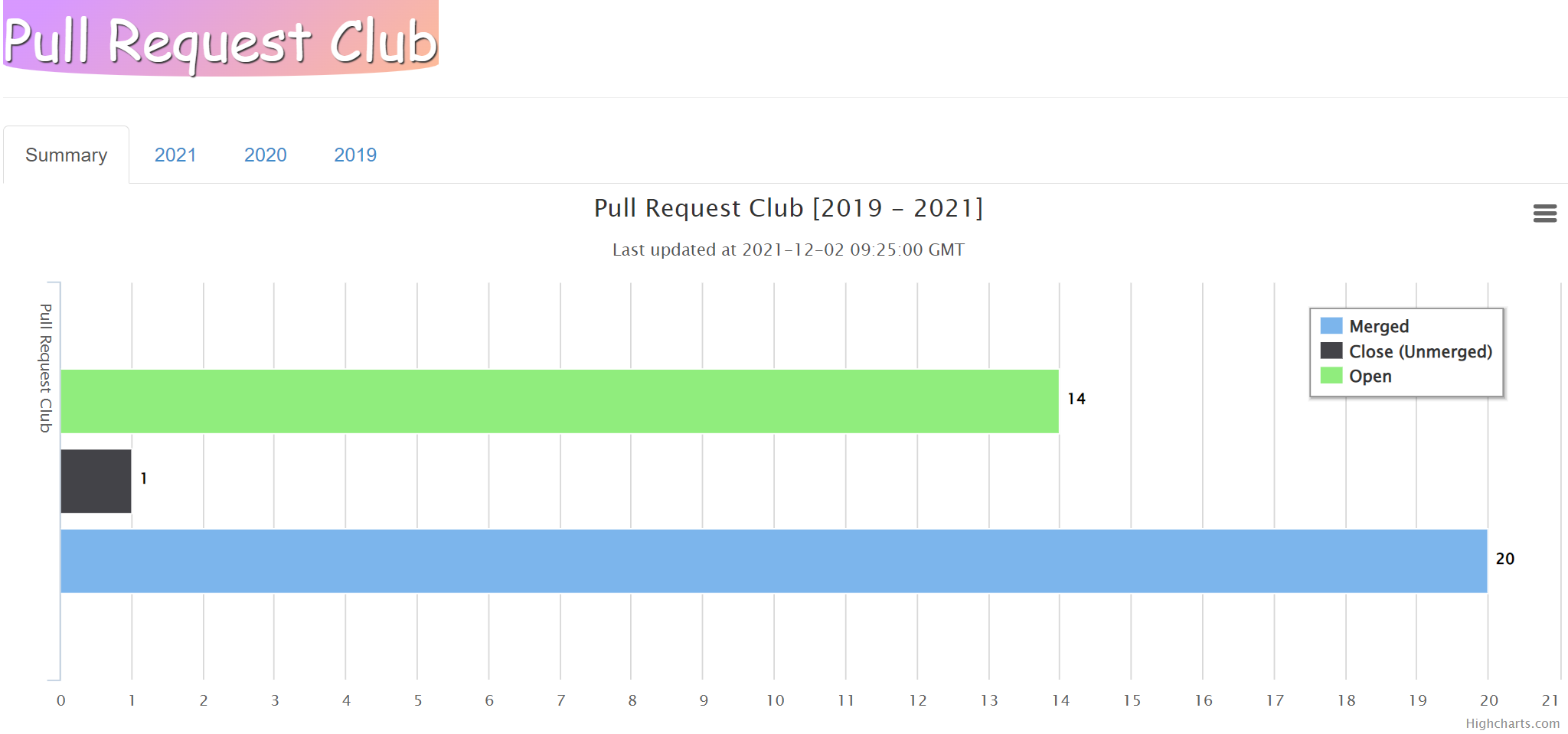 ---
Perl Blog
Last month, I blogged about the Monthly Report - October and The Weekly Challenge - 1000 days.
---
Perl Weekly Newsletter
Last month, I edited three editions of the Perl Weekly Newsletter i.e. Issue #536, Issue #538 and Issue #540.
---
Past Monthly Reports
Year 2021: Jan, Feb, Mar, Apr, May, Jun, Jul, Aug, Sep, Oct.
Year 2020: Jan, Feb, Mar, Apr, May, Jun, Jul, Aug, Sep, Oct, Nov, Dec.
Year 2019: Jan, Feb, Mar, Apr, May, Jun, Jul, Aug, Sep, Oct, Nov, Dec.
Year 2018: May, Jun, Jul, Aug, Sep, Oct, Nov, Dec.
---
Patreon
At the end of last month, November 2021, the following people / organisation supported me in the past or continued supporting me even today. I am humbled by their generosity.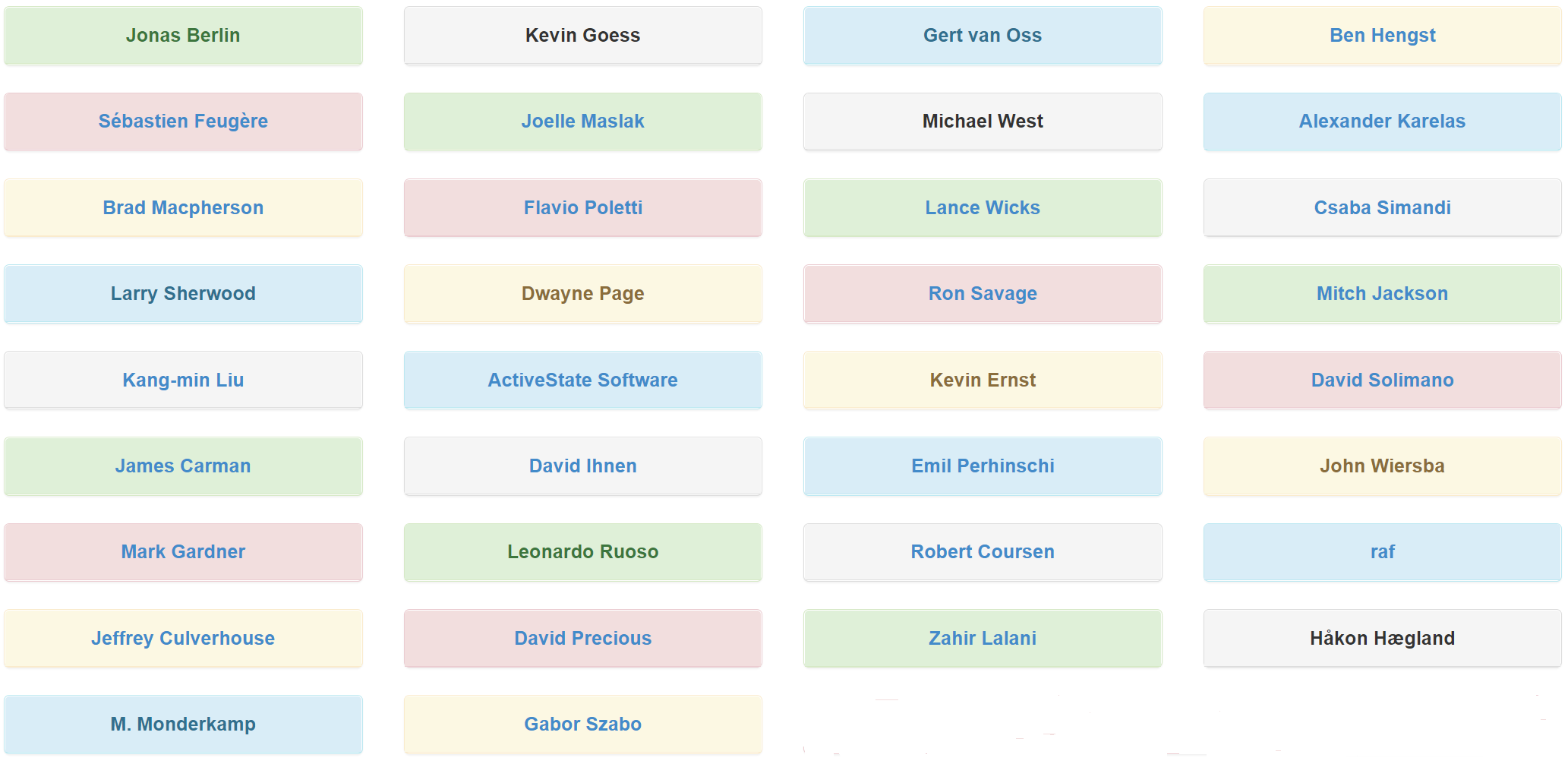 Do you want to sponsor my work?
Please follow the Patreon page.
Thank You.